Year 6 News 2015 - 2019
Rain Forest Projects - March 2019
Yet again the year 6 rain forest projects were absolutely amazing and made the entrance to the school look stunning. There were models, books, posters and some amazing pieces of art. It is incredible to see children responding to the same task in such a variety of ways to demonstrate their vast knowledge of the rain forest.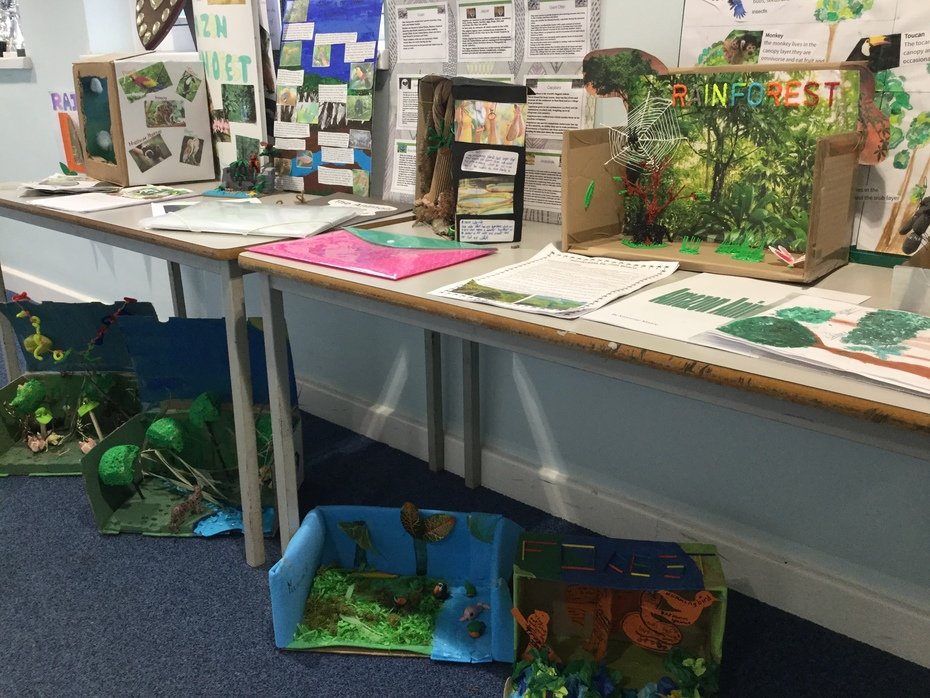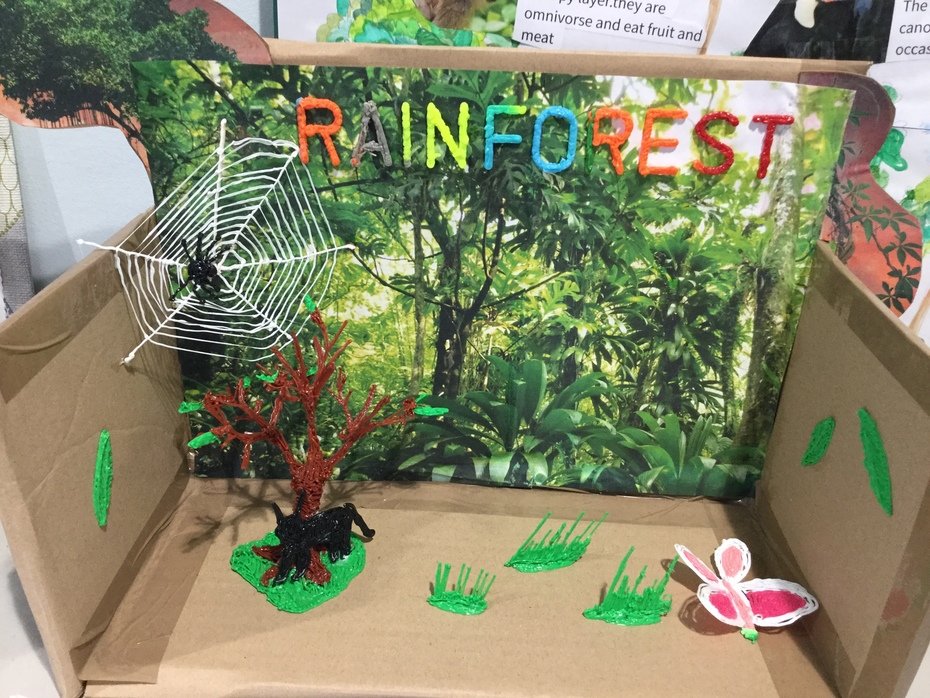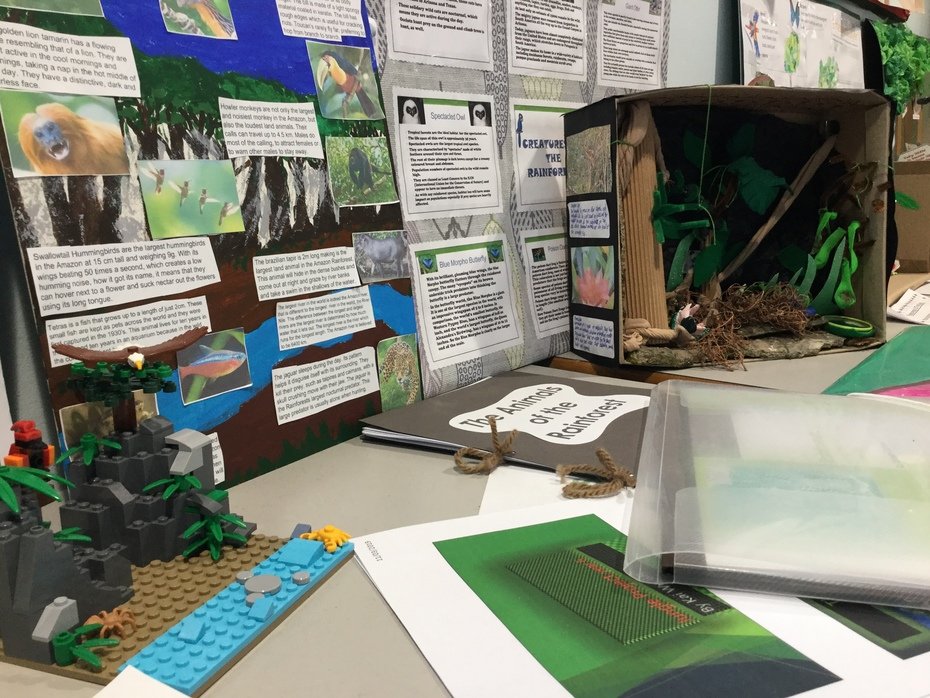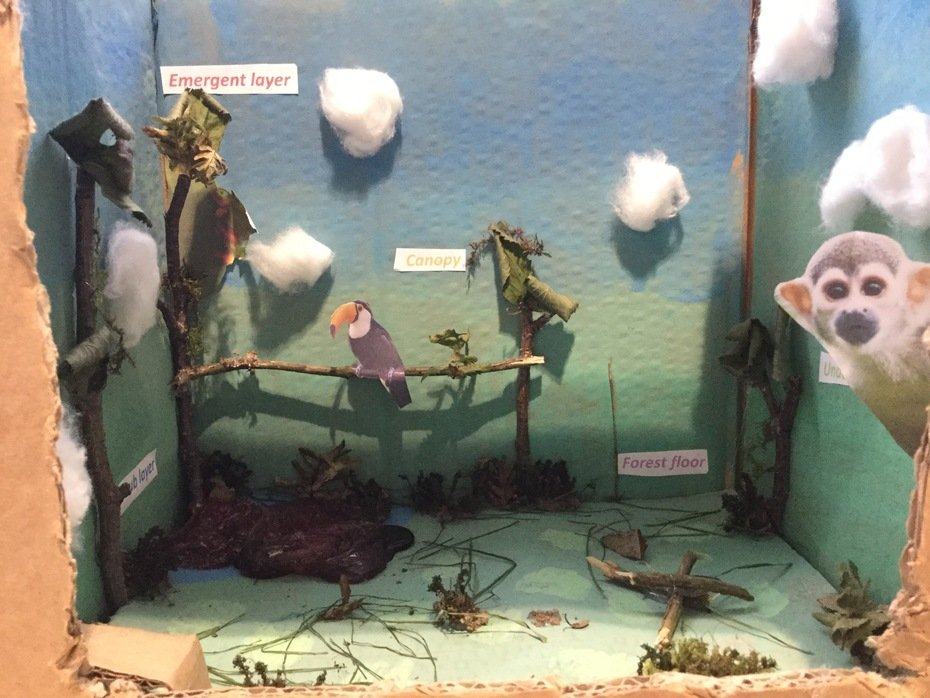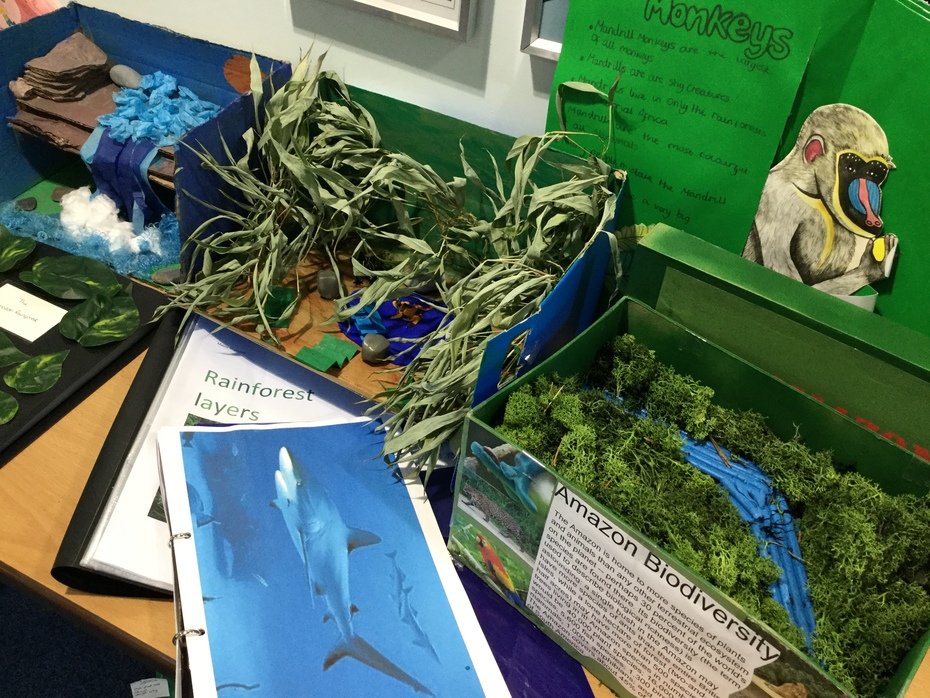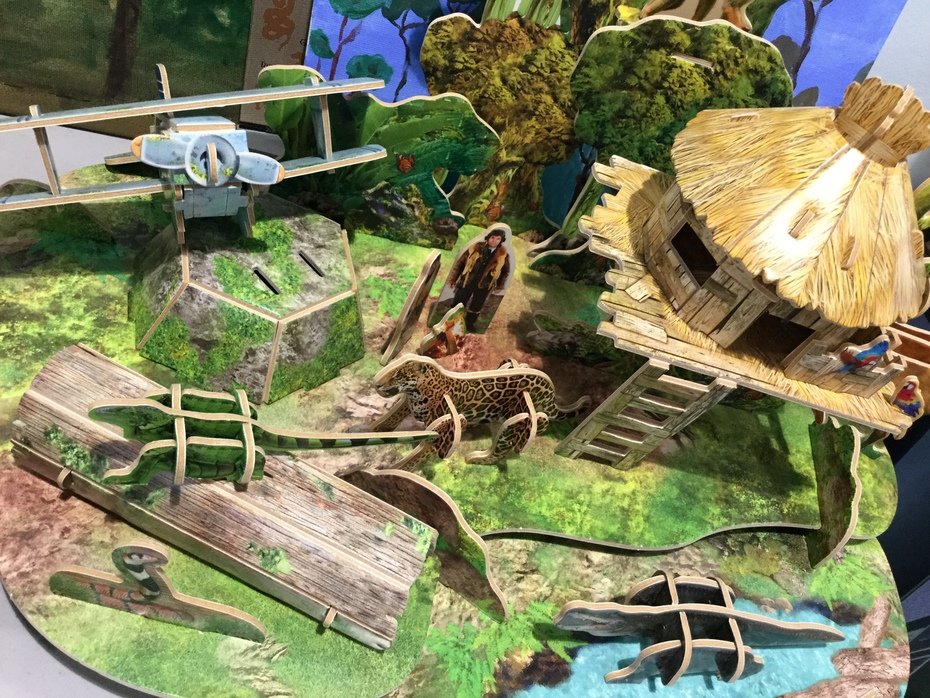 Coventry Visit - 26th March 2019
Year 6 visited Coventry Cathedral and The Herbert Art Gallery. At the gallery the children took part in a Blitz workshop, with some children trying on outfits and uniform. They visited Coventry Cathedral in the afternoon where they enjoyed listening to the message of peace and reconciliation. Outside the Cathedral the children were able to see the recently installed 'Knife Angel', made from over 100,00 knives - an interesting conversation starter. Thank you to the parents who helped supervise the children on this visit.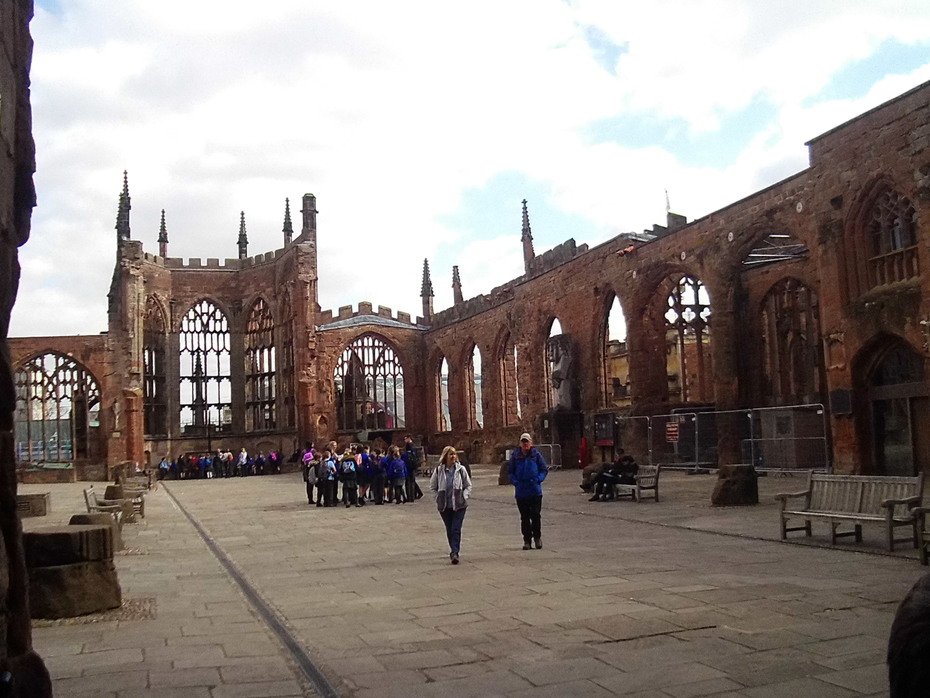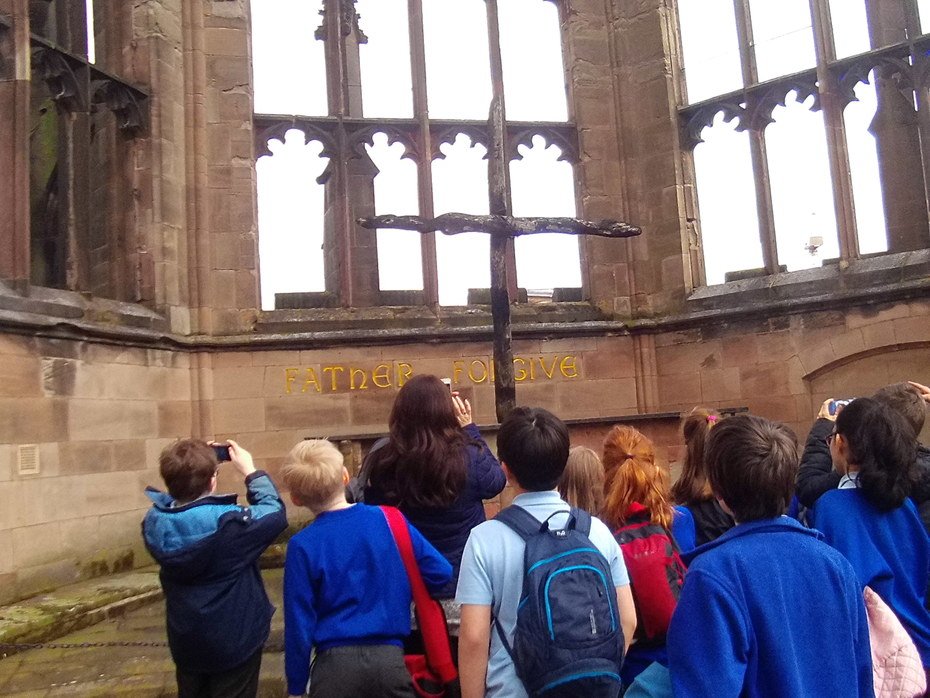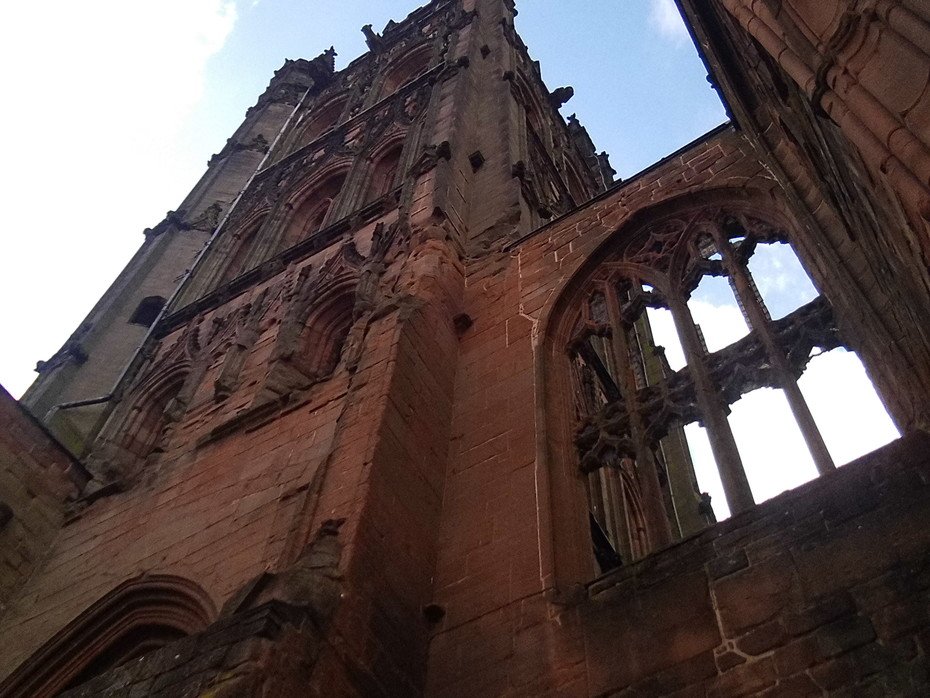 Rowing- 15th February 2019
Year 6 girls and boys enjoyed competing in a rowing competition last week at Harris School.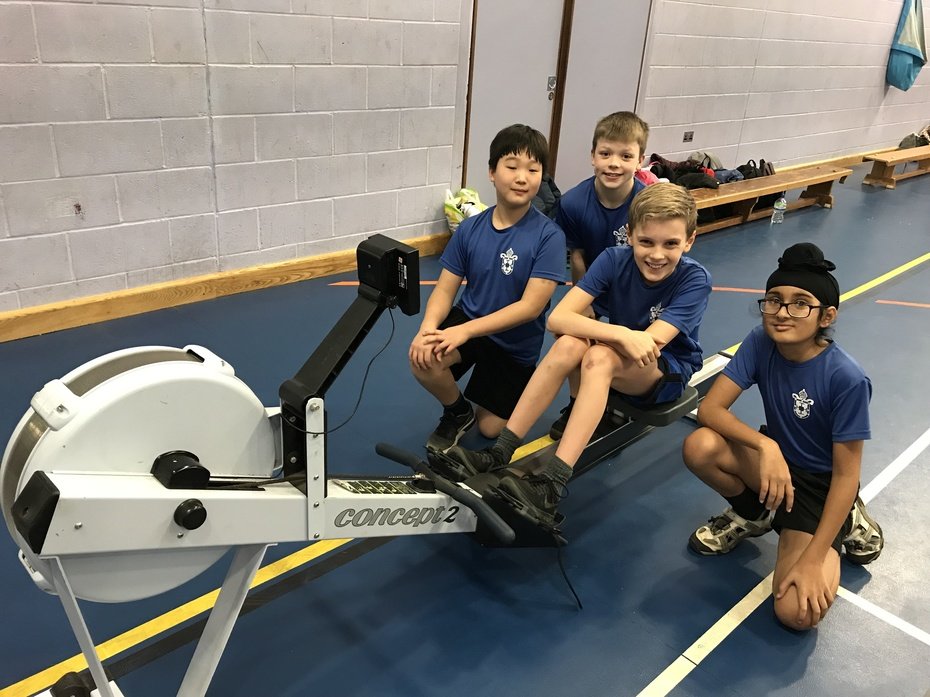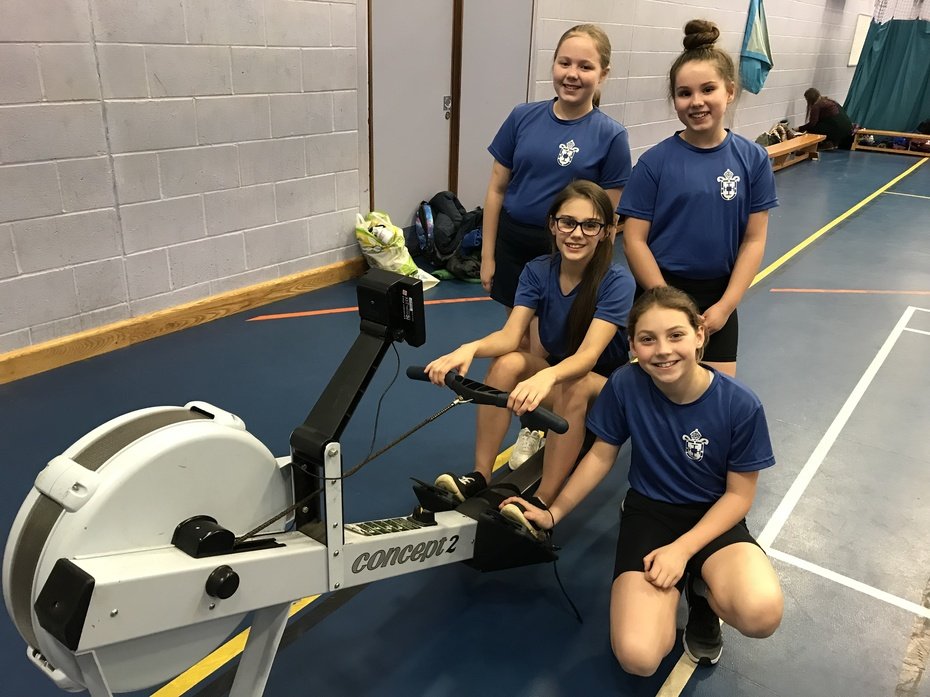 Religious Education - February 2019
It is lovely to see the children's R.E. work on display in the entrance hall this week. Well done both classes.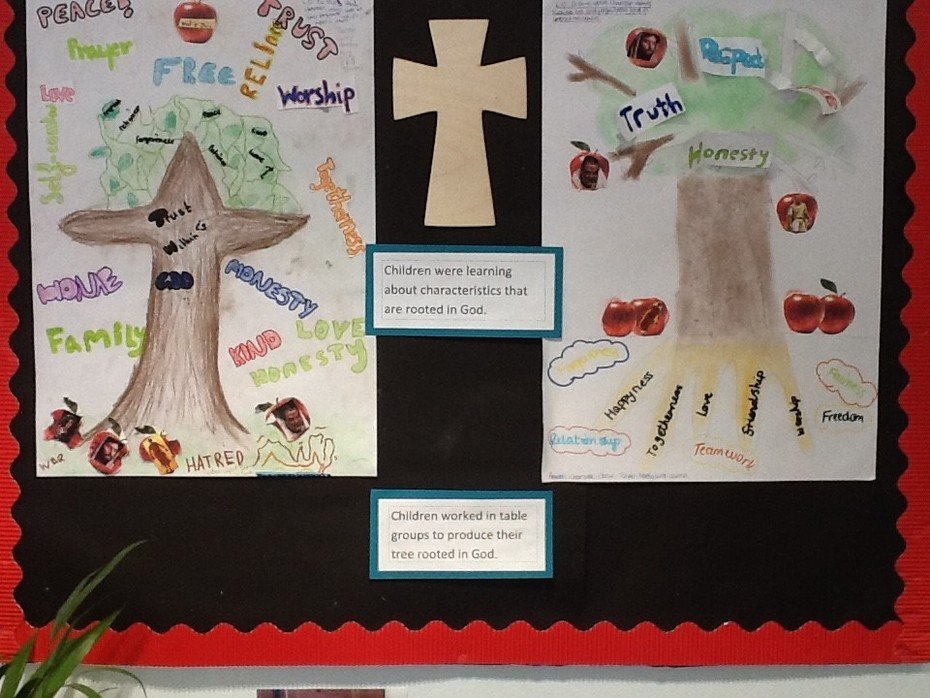 Victorian Projects - November 2018
The children have brought their projects linked to The Victorians into school. They are fantastic and all of the children have worked hard on this homework.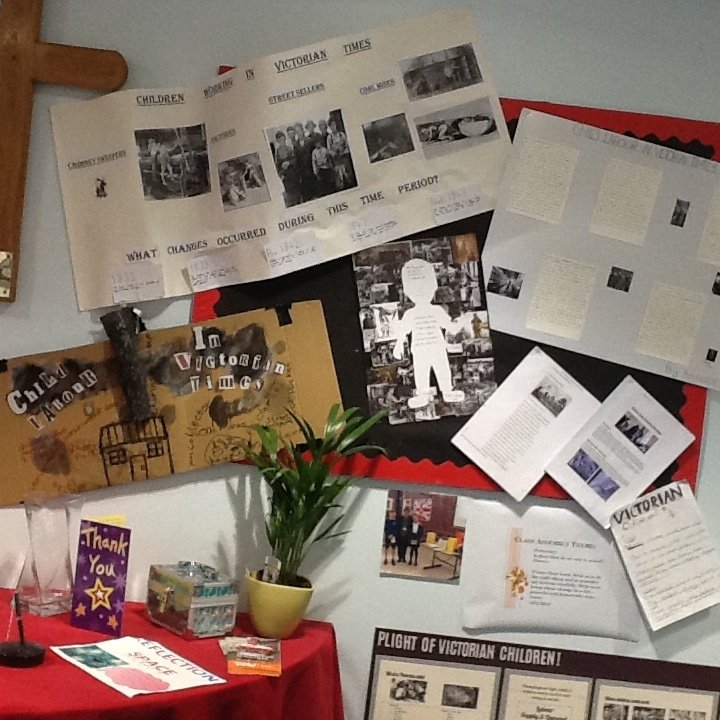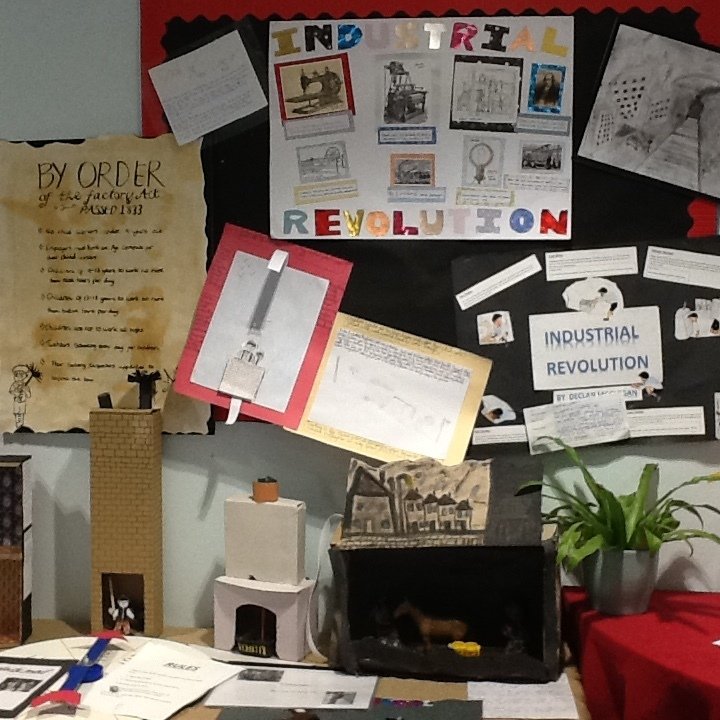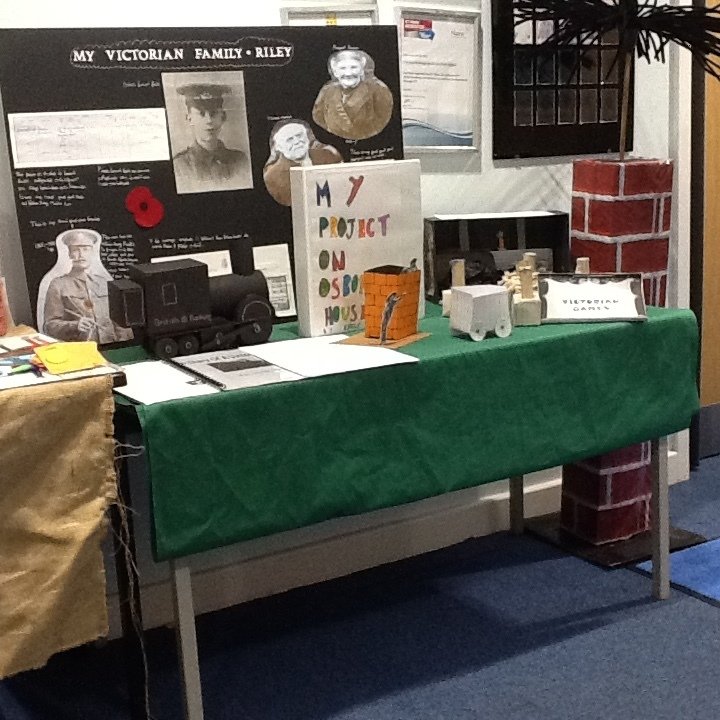 Food Festival - October 2018
It was lovely to see so many parents and carers at our Food Festival on the last evening of the half term. Each class produced food to sell. Year 6 made scones, which were very popular. We raised £254.18 towards purchasing a Trim Trail. Thank you to Mrs. Keffler for organising this event and all parents/carers for supporting the event.
------------------------------------------------------------------------------------------------------------------------------------------------------------------------------------------------
Year 6 2017-2018
Year 6 Leavers Activities
To celebrate the end of their time at Dunchurch Junior, our Year 6 children have had a busy and exciting last week of term. On Tuesday evening they performed their show to family and friends. They performed brilliantly and the show was enjoyed by all. Thank you to the parents for providing such authentic looking costumes, the Teaching Assistants for the quality of the stage set and to Mrs Blezard, Mrs Miller, Mrs Tildesley and the actors and stage hands for bringing it all together. On Wednesday they had their leavers BBQ and disco which was a very enjoyable evening. The event was organised and funded entirely by the PTA who did an amazing job in making it such a successful evening for the children. Yesterday the children went to Wicksteed Park. They all had a wonderful day. Thank you to the parents who accompanied the children on their day out, your help is greatly appreciated.
Year 6 Residential to Castleton
The Year 6 children who were in Castleton at the start of July had a fantastic, fun-filled week! The children took part in outdoor activities such as caving, walking, canoeing and weasling. Well done to the children who were so well behaved, it was great to hear that they had a lovely week. Thank you very much to the staff who ensured the children were kept safe and made sure that the children had an enjoyable week.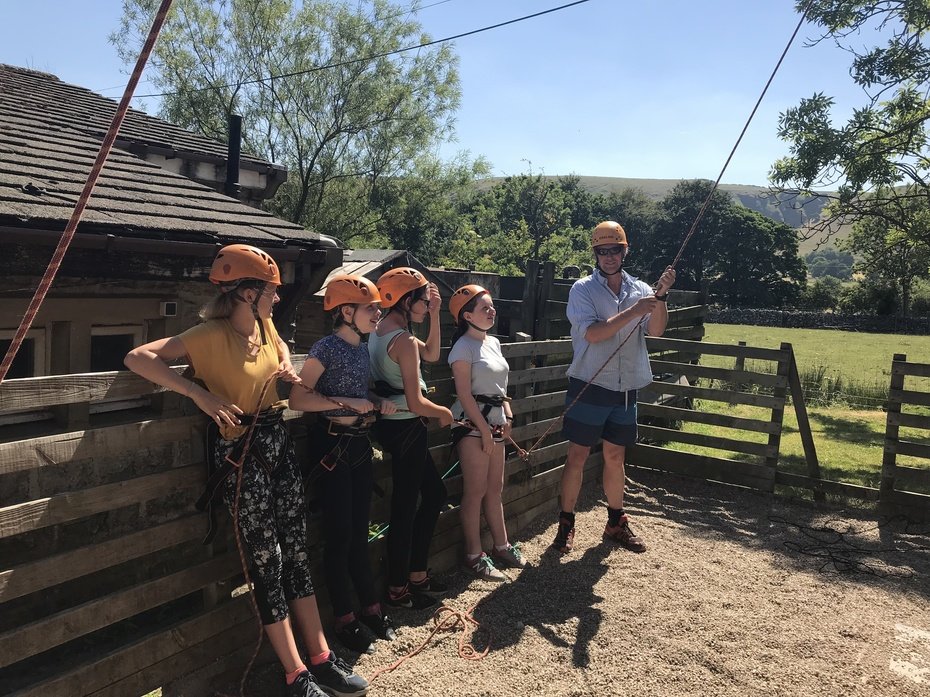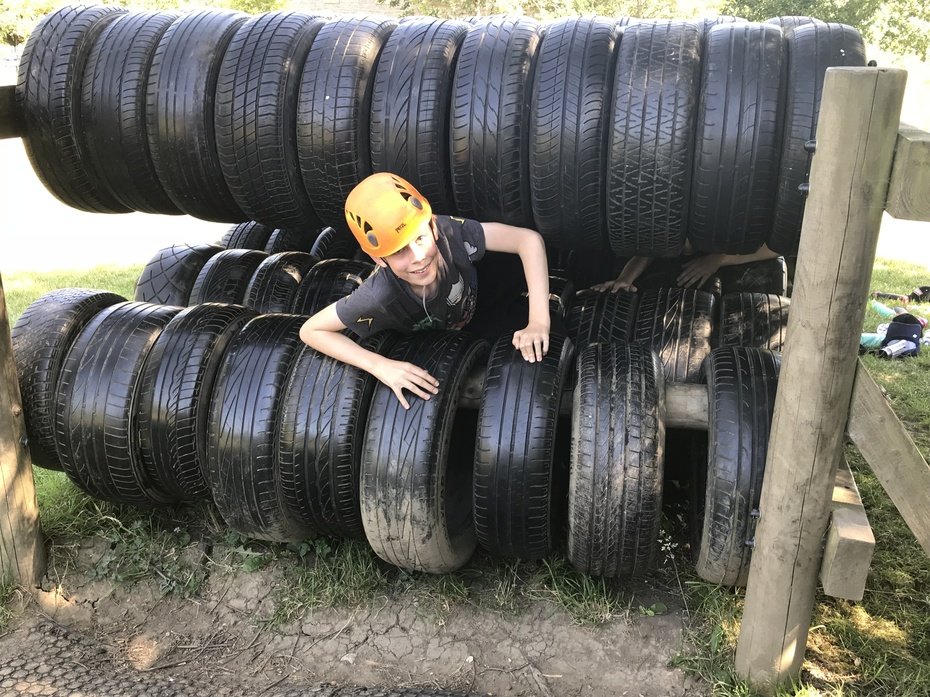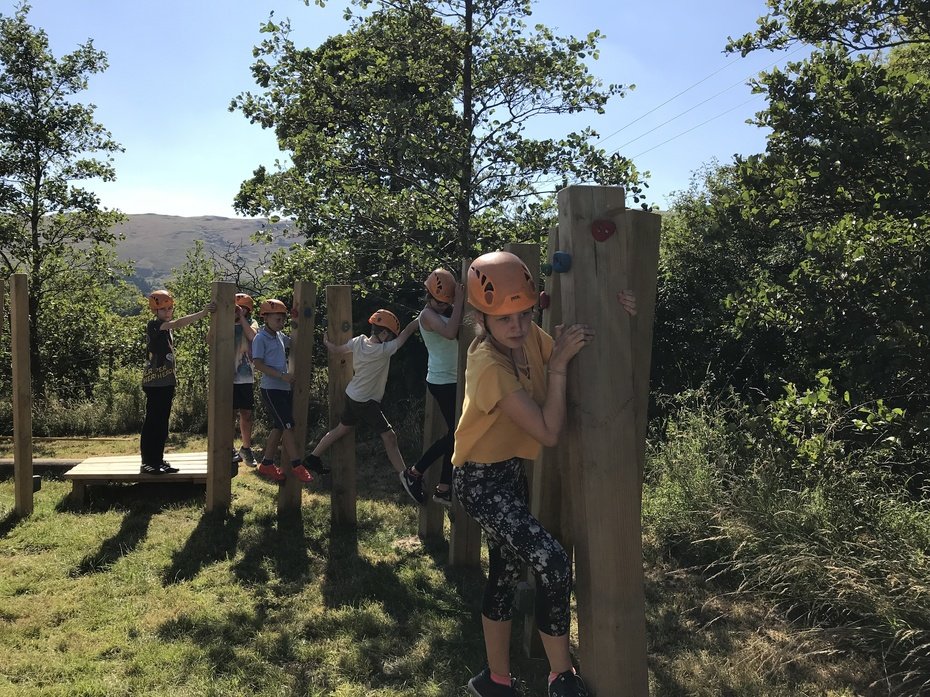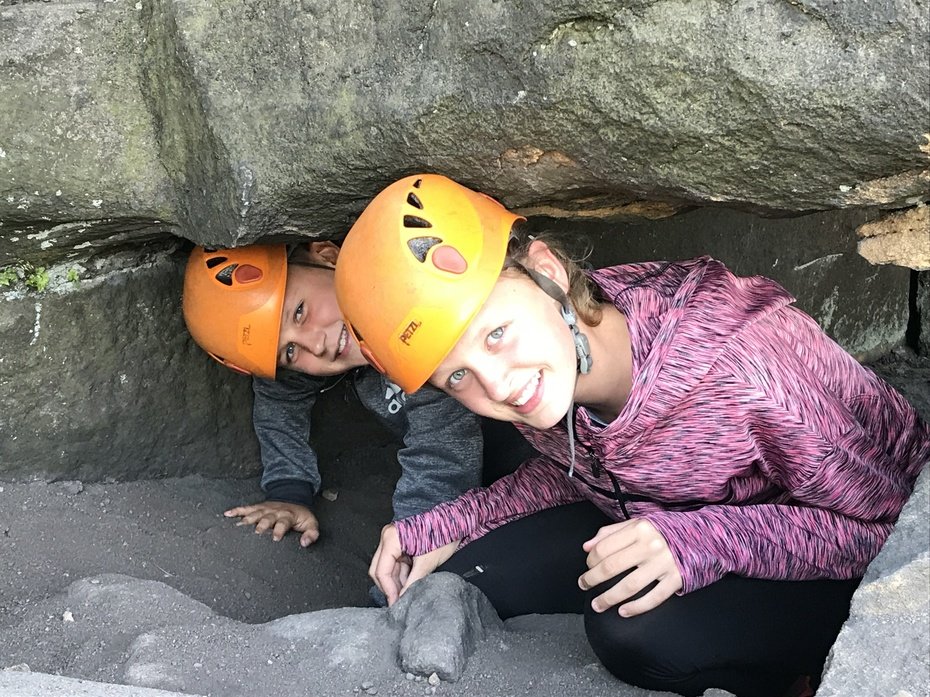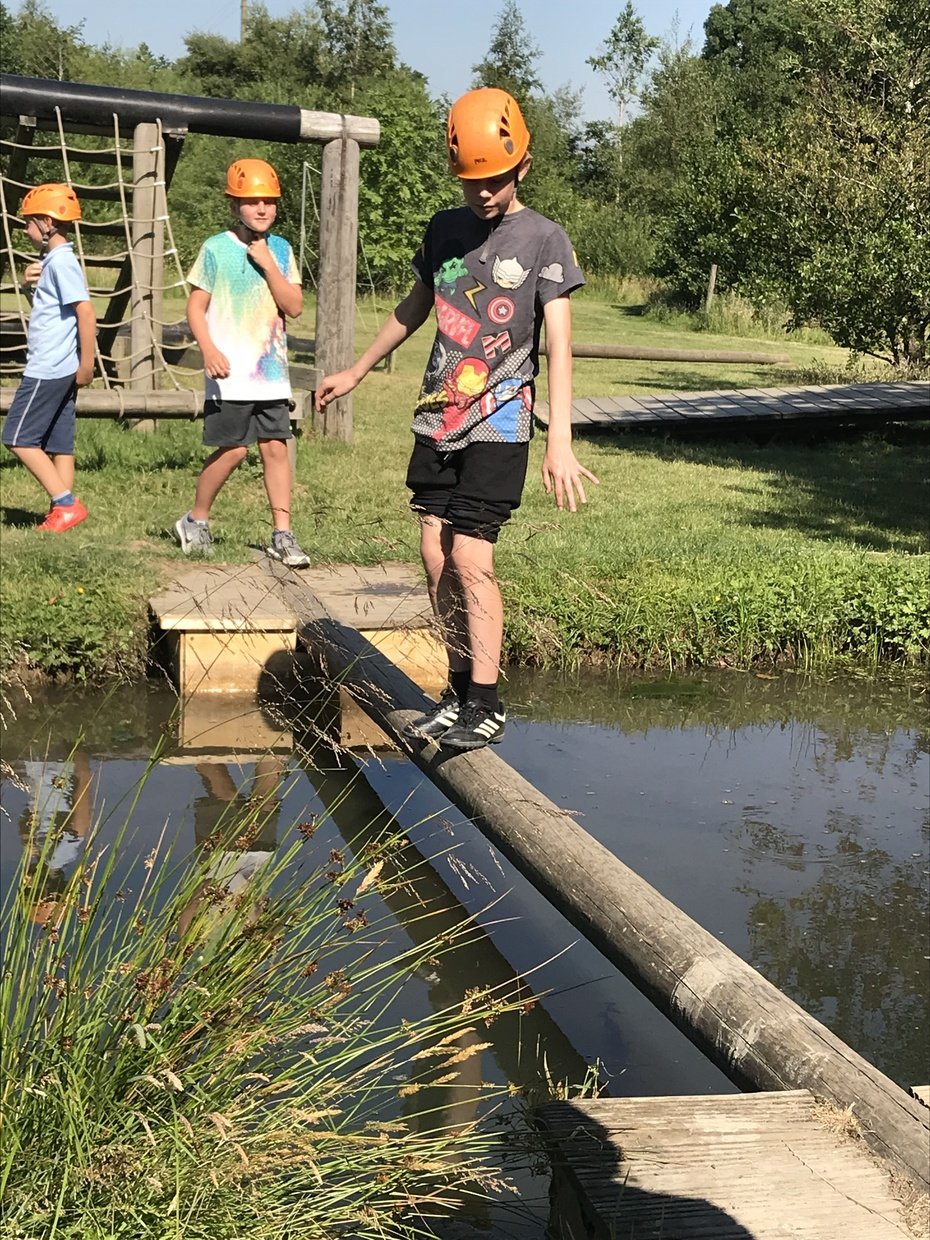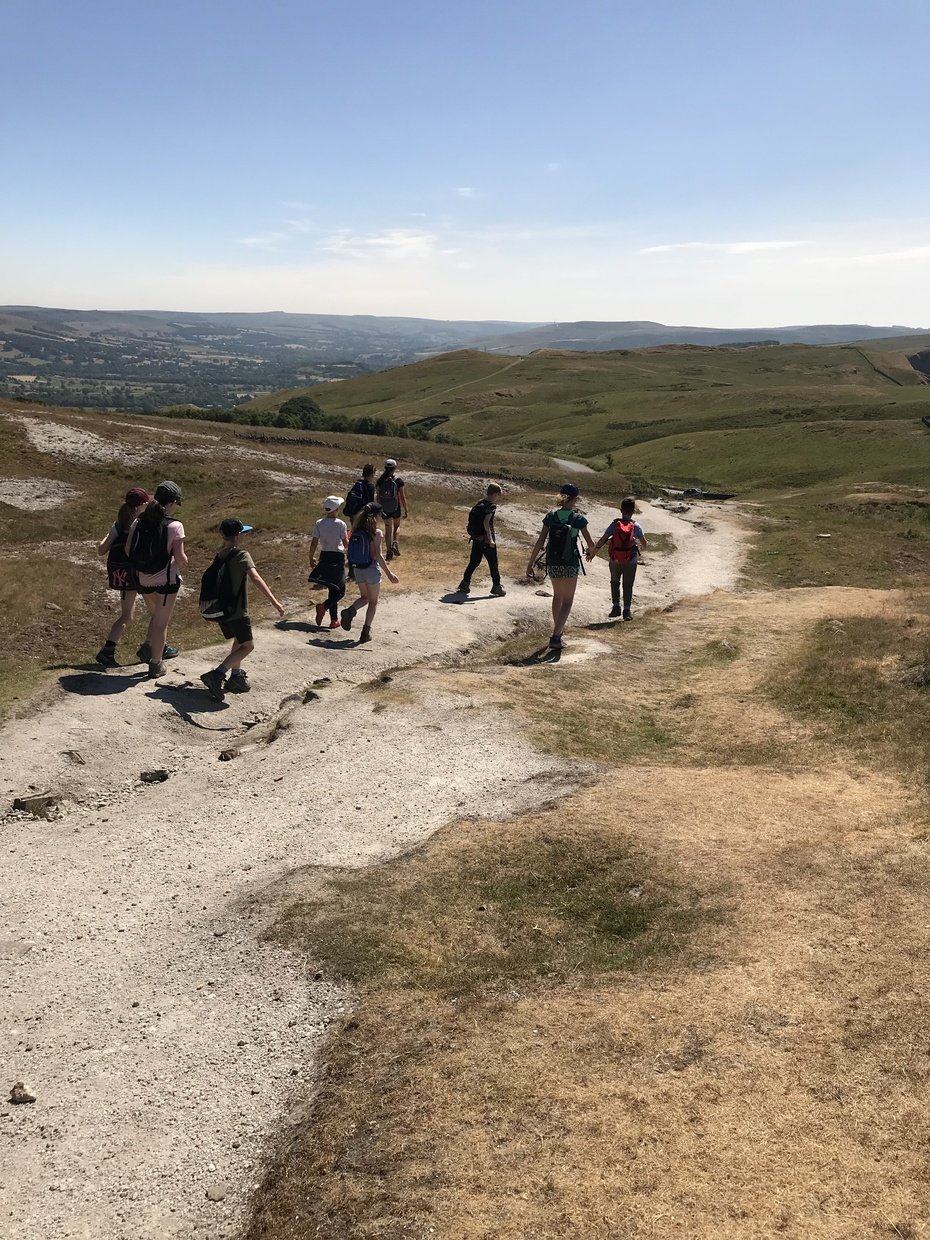 Tearfund - loose change collection
The children in Year 6 collected loose change, hoping to reach 5.5m of coins (roughly representing the distance from here to Brazil). They raised £12.40 for the Tearfund charity.
Year 6 visit to Coventry Cathedral and Herbert Art Gallery

Year 6 had a marvelous trip on 13th February. They learnt lots about the Coventry Blitz and Peace and Reconciliation. They heard a real WW2 Air Raid siren and enjoyed sitting in an old Anderson shelter.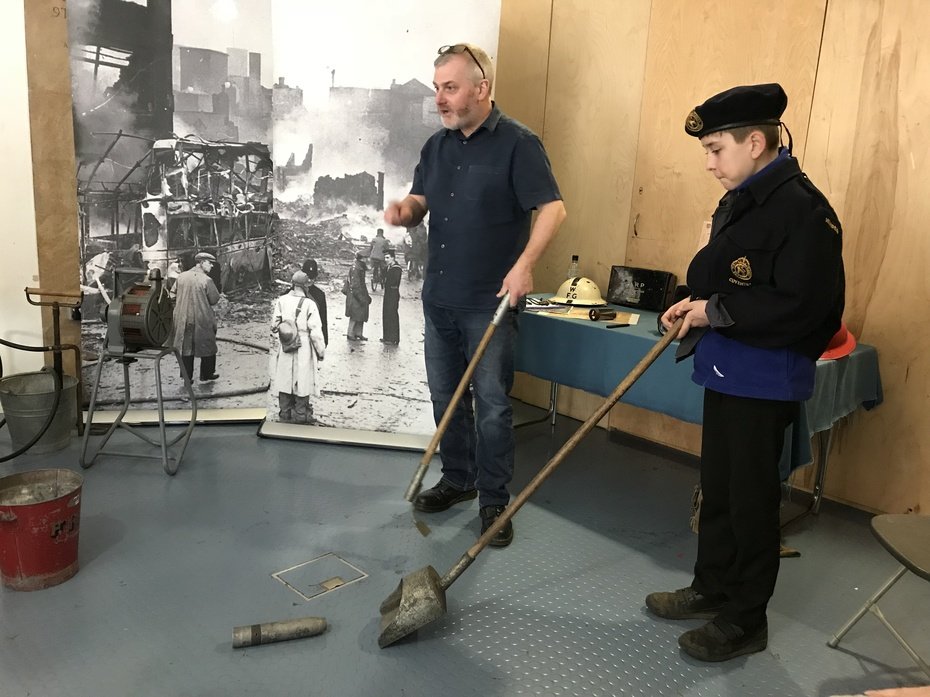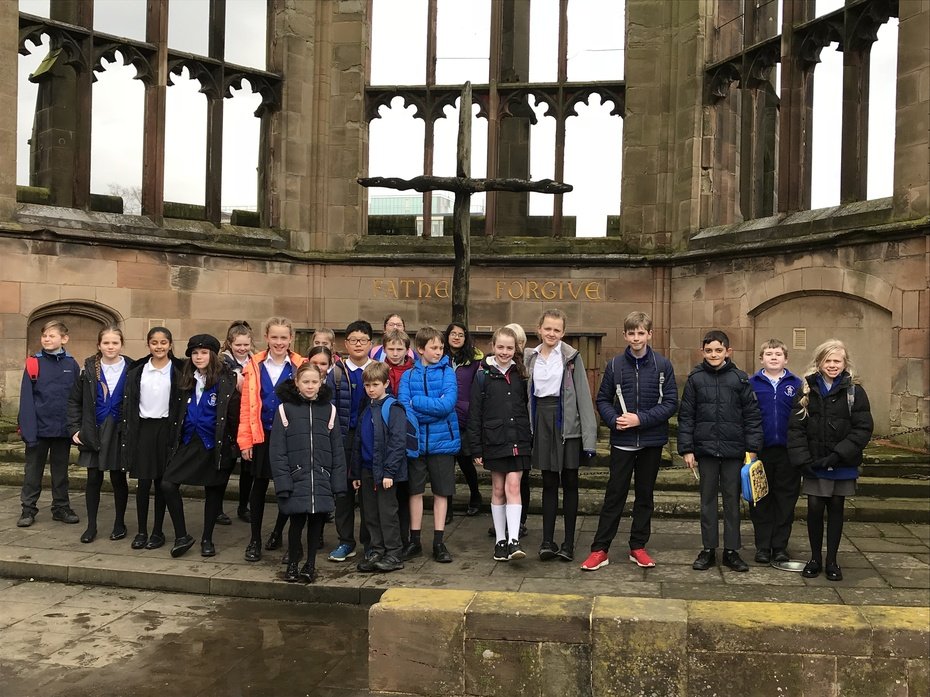 Applied Maths - Slime Making!
Using their superb maths skills, the year 6 pupils made slime! They measured out ingredients and followed the instructions carefully. Thank you to Mrs Gooch for sourcing the ingredients.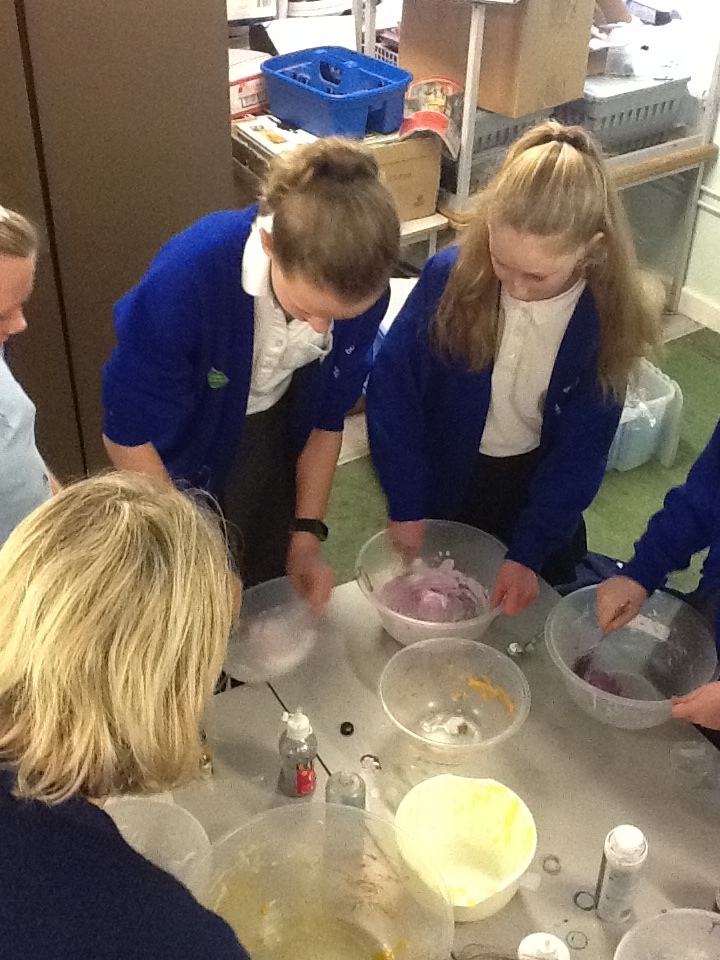 CEMEX Visit - 6th December 2017
Year 6 are looking forward to their visit to Cemex on the 6th of December as part of their Geography work. We are very lucky as a school to have developed this link with a local industry over the past few years. The children will have the opportunity to go all the way up the CEMEX tower and get an incredible 360 view of Rugby.
Athletics - 28th November 2017
On Tuesday afternoon, a group of year 6 children took part in the Rugby Primary Schools Sportshall Athletics Championship at Harris School Sports Centre. The children represented the school extremely well and won their heat! Well done to all. If they qualify for the next round, we will inform parents as soon as we find out.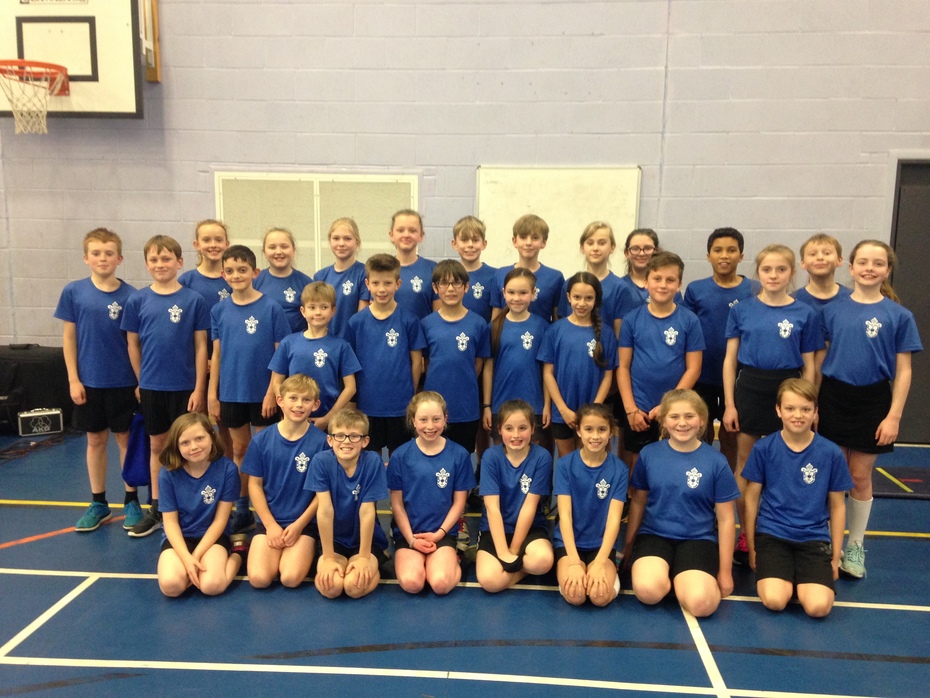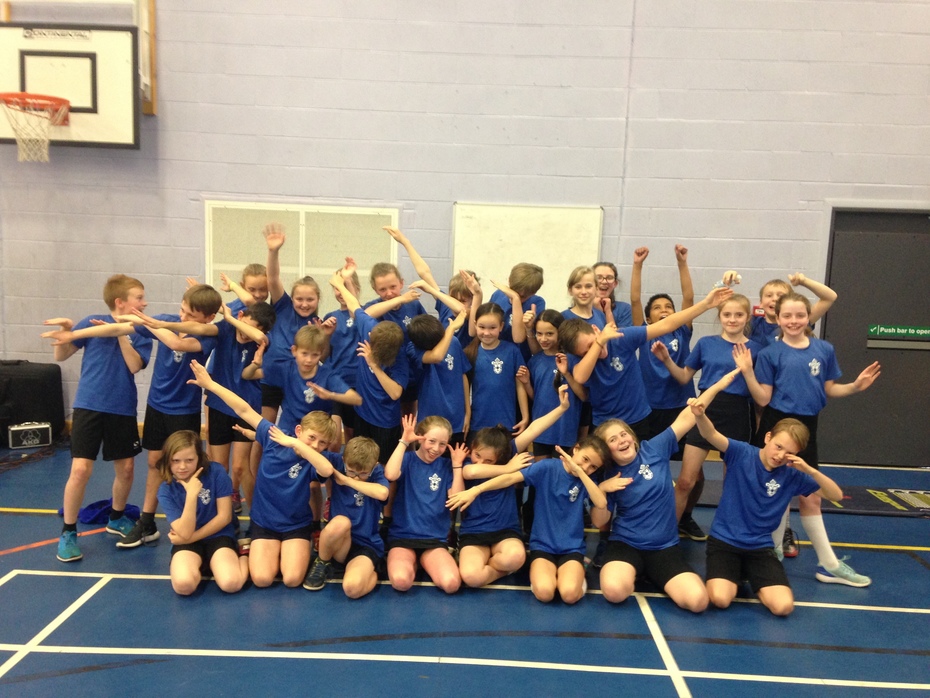 Tag Rugby Festival - 17th October 2017
Year 6 spent the afternoon learning to play Tag Rugby. The event was designed to be enjoyable for all and give children an opportuninty to learn new skills.

Play Leader Training - 12th October 2017
Children in year 6 received training from Harris school staff on how to be a play leader. They are now leading sessions for the younger children at lunchtimes.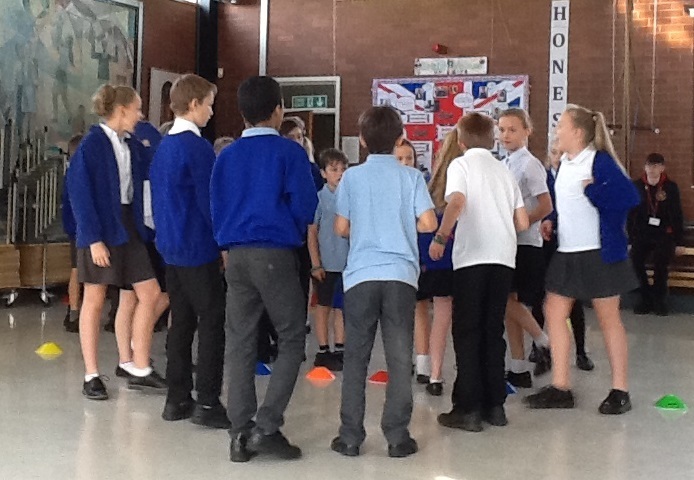 Sewing Club - October 2017
A group of crafty year 6 pupils have set up a lunch time sewing club. We look forward to seeing some of their creations.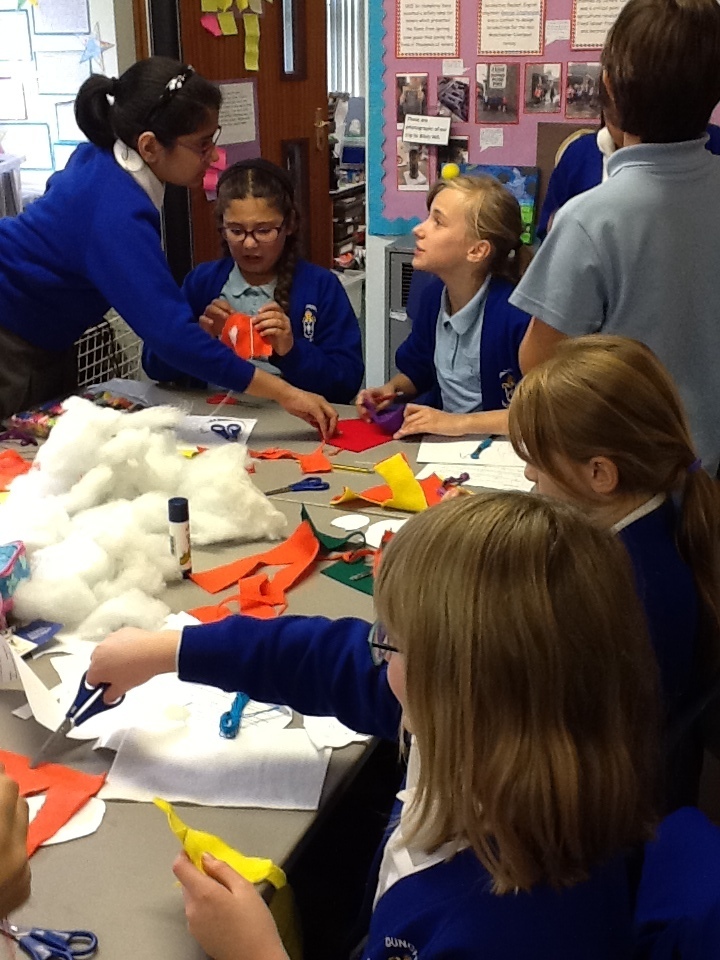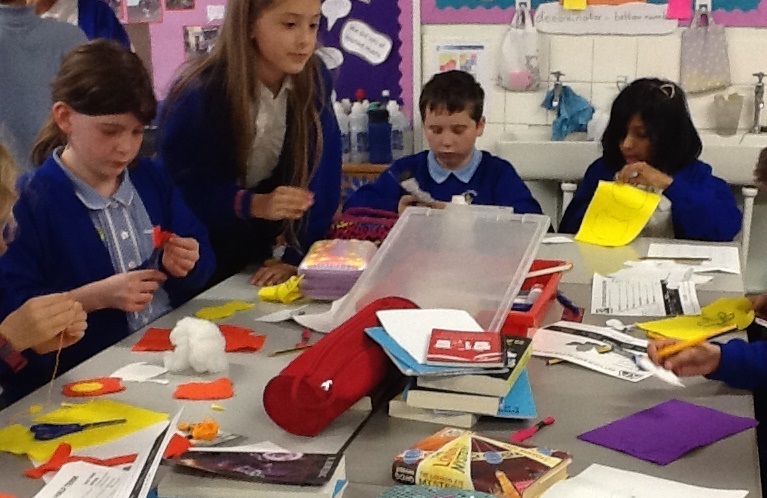 Visit to Blists Hill - 21st September 2017
Year 6 enjoyed a fantastic trip to Blists Hill to learn about The Industrial Revolution. They learnt about all the different industries and made a clay brick to take home. The old fashioned confectionary shop was very popular.

Harvest Assembly - 20th September 2017
Following a whole school Harvest assembly, where Ellie from Rugby's Foodbank spoke about the work of the foodbank, the year 6 pupils helped to set up a harvest display, showcasing the generous donations from pupils. The food will be collected shortly and distributed to people in need around Rugby.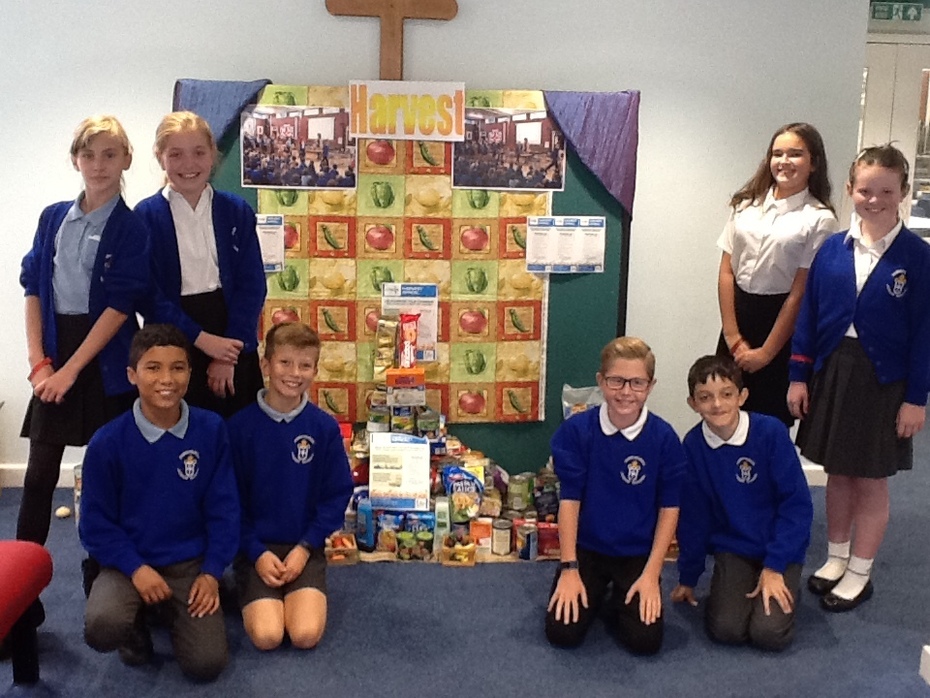 Crumble Creations - 15th September 2017
The children picked blackberries and apples from the school grounds and transformed them into delicious crumbles. They enjoyed the practical maths of measuring and weighing ingredients and of the final tasting once the crumbles were cooked!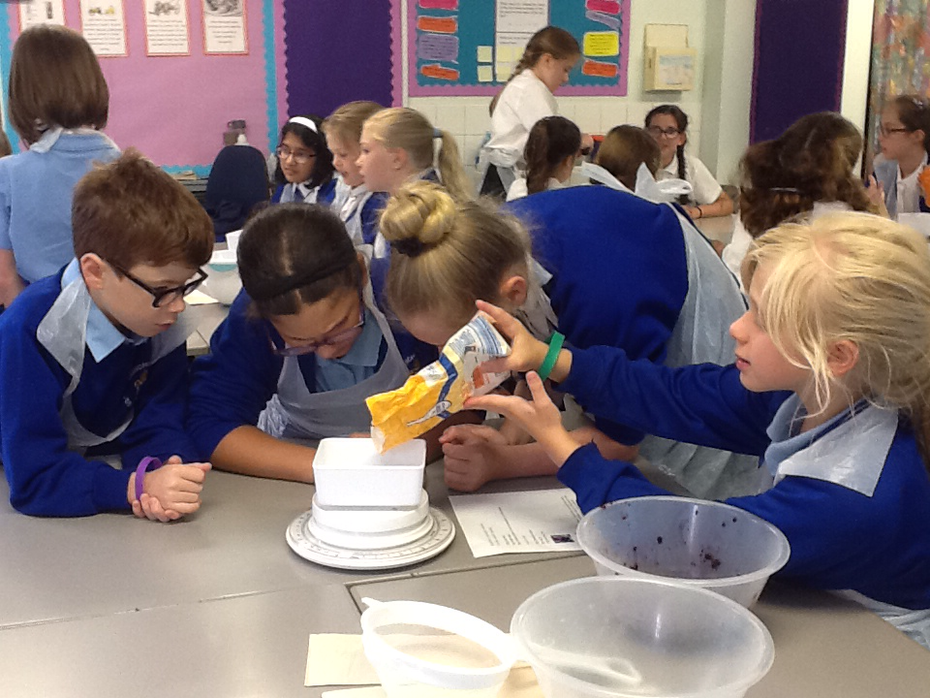 ----------------------------------------------------------------------------------------------------------------------------------------------------------------------------------------------
Year 6 visit to Coventry - Monday 7th March 2016
Earlier this week the children in year 6 visited Coventry Cathedral & The Herbert Art Gallery. During the visit the children took part in a Blitz workshop at the Herbert Art Gallery where they learned about the effects of the Blitz on the local area. They visited Coventry Cathedral in the afternoon where, amongst other things, they were able to see a WWII school room, a kitchen and an Anderson shelter. They also enjoyed listening to the message of peace and reconciliation. Thank you to the parents who helped supervise the children on this visit.
Year 6 visit to Ashlawn School - Thursday 28th January 2016
Some of the children in Year 6 took part in a visit to Ashlawn School during the afternoon of Thursday 28th January 2016. The children met Physicists from Birmingham University who taught them the fundamentals of Particle Physics. The visit was organised by Ashlawn School who are aiming to provide enriching Science opportunities for primary age children. It was an enjoyable and educational experience for the children.
Tag Rugby Festival - October 2015
On Friday 9th October, Year 3 and Year 6 participated in half-day rugby festivals, along with six other schools, organised by Harris C of E Academy School Sports Partnership. The event was run in partnership with Rugby Borough Council as part of the Rugby World Cup celebrations. The focus for the day was maximum participation and enjoyment for all. The weather was glorious and both Year 3 and Year 6 pupils were able to enjoy skills sessions and tag rugby games superbly led by 40 young leaders from Harris C of E Academy, Ashlawn School and Avon Valley School.
Year 6 pupils enjoy their morning of tag rugby
Blists Hill Victorian Town- September 2015
In History this term we have been looking at Employment. As part of this we have studied how jobs have changed over time, with a focus on the Victorian era. To support our learning we visited the Blists Hill Victorian town on Monday 21st September. At Blists Hill we visited the Victorian bank where we changed our money into pennies, farthings and shillings which we spent in the shops. We visited the iron merchants, cobbler's shop, iron foundry, print shop, candle factory, saw mill and bakery. We also visited the brick and tile works where we each made a brick.
Rugby World Cup Student Experience- September 2015
On Thursday 17th September, Year 6 had a visit to Rugby's World Cup Student Experience. Throughout the afternoon the children learnt the rules of the game, played tag Rugby in period costume, walked to Rugby Art Gallery & Museum accompanied by a tour guide, had a tour of an exhibition inspired by rugby football, and learnt about the heritage of ball making.