Year 4 News 2017 - 2019
March 2019 - Brass Lessons
The children in year 4 are really getting to grips with learning their brass instruments!
March 2019 - Soup and Bread
On Monday Year 4 made soup and bread. The children learned about food safety and hygiene as well as how to prepare a variety of vegetables for their soup. All the children were really pleased with how their bread turned out, though their were mixed reviews about their soups!
February 2019 - Beowulf
Year 4 have worked carefully to produce a mask linked to their learning on Beowulf.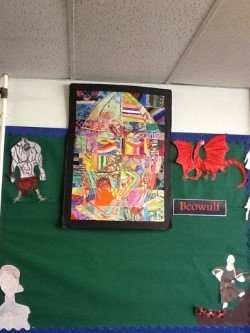 Science Work - November 2018
Year 4 have just completed an exciting unit of work on Science Investigations. This included experimenting to see which group could build the tallest tower.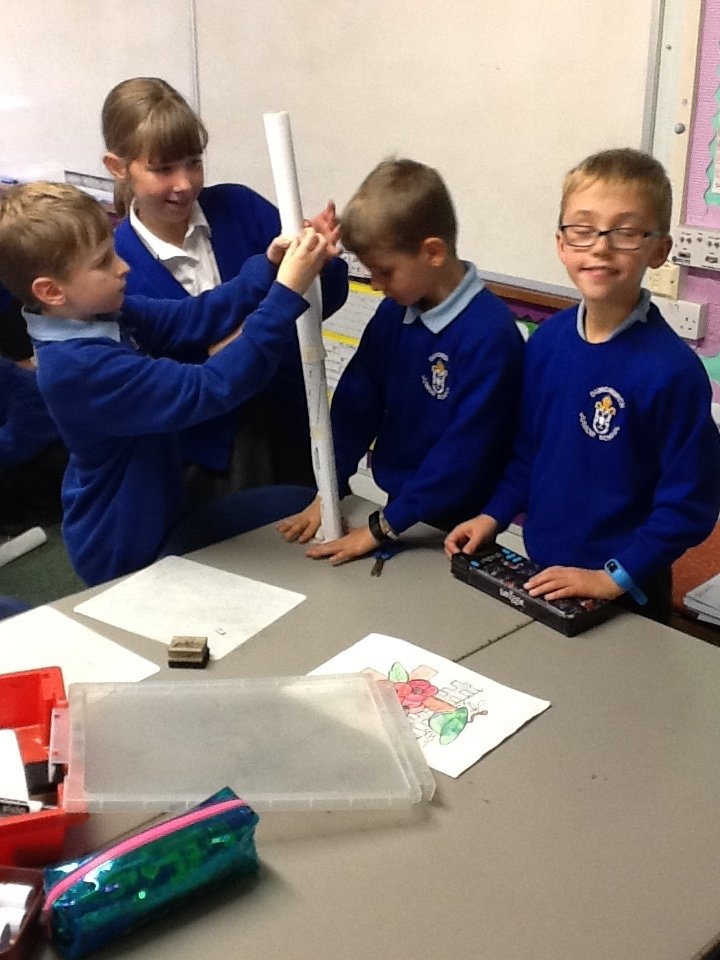 -----------------------------------------------------------------------------------------------------------------------------------------------------------------------------------------------
Indoor Athletics - September and October 2017
Year 4's current block of PE is nearly at end but they have really enjoyed improving their skills in a range of events and trying to get quicker times and better scores each week.
The Lion, the Witch and the Wardrobe - September 2017
Year 4 have really enjoyed reading The Lion, The Witch and The Wardrobe in Literacy lessons. They have written character descriptions, a section of the story and directions to different parts of Narnia. By selecting engaging and challenging texts in Literacy lessons and then supporting the children to read them we hope we can develop their love of reading.
Paul Klee - September 2017
We have also been very creative and have produced some wonderful pictures based on the artist Paul Klee.
Potato growing winners! - September 2017
During last term each class took part in a potato growing competition. When Gardening Club harvested the crops this month 4S (previously 3KR) were delighted to discover they had grown over 100 potatoes - making them the winning class! They were awarded recycled pencil cases as reward for their green fingered efforts.