Latest News - 2021-2022
Week commencing 29th November
Assemblies/Collective Worship
We welcomed Dave Woods from Dunchurch Baptist church into school on Thursday this week, to lead worship. He decorated a Christmas tree with lots of different items and the children had to guess how these linked to the story of Christmas. I was very impressed with the varied answers that came from the children.
We also had a visit from Steve Burgess, who works for Rugby Youth for Christ. He led worship on our school value of Thankfulness.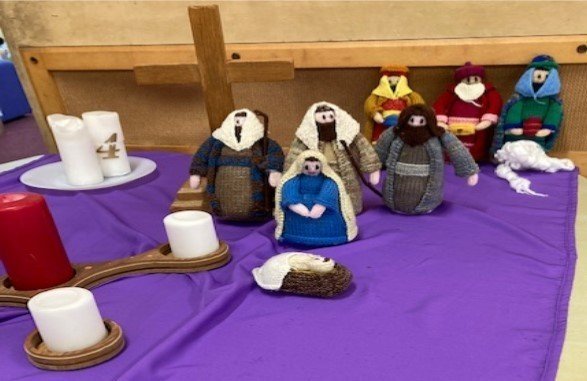 Year 3
This week in Year 3 we have been continuing our English work based on Traction Man Is Here by Mini Grey. The children have really enjoyed acting out and planning a new classroom mission for Traction Man. The children have created new characters including a classroom villain, such as Dr Shave and the Evil Glue Sticks. As well as a classroom setting such as, the table cliff of doom and the pit of darkness (the bin). The children have even designed a new outfit for Traction Man too!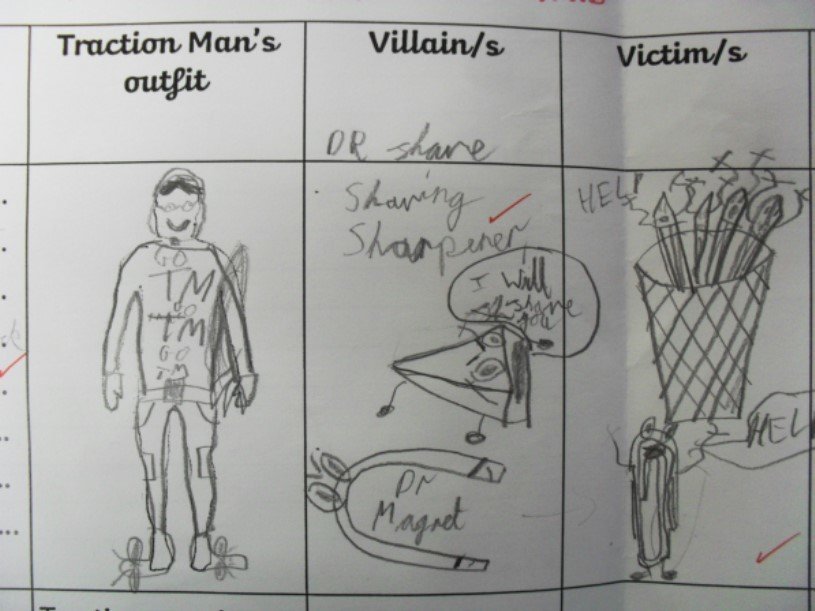 Year 4 Sports Hall Athletics
A huge congratulations to our year 4 children who represented DBJS at today's Sportshall Athletics. They certainly did us proud with outstanding performances from start to finish. The Dunchurch roar was an absolute pleasure to hear as the children were announced as overall winners!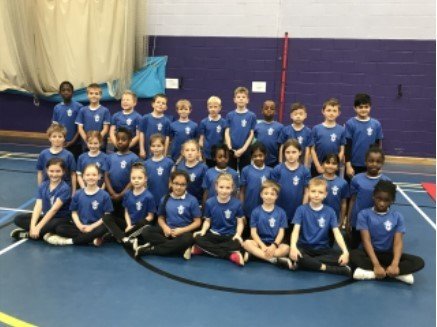 Year 5
Here's Year 5 rehearsing with great enthusiasm for their performance of Scrooge. This week they have also been enjoying reading the amazing book of The Firework Maker's Daughter, writing such angry letters from the heroine Lila to her father - they showed great empathy with her frustration with him! In RE our topic has been Incarnation, so we've read the story of Jesus' birth, as well as trying to understand how the Old Testament prophecies were fulfilled when he was born, and discussing how we celebrate Christmas today. Now our end of term assessments are nearly complete, we'll really be able to enjoy our Christmas preparations!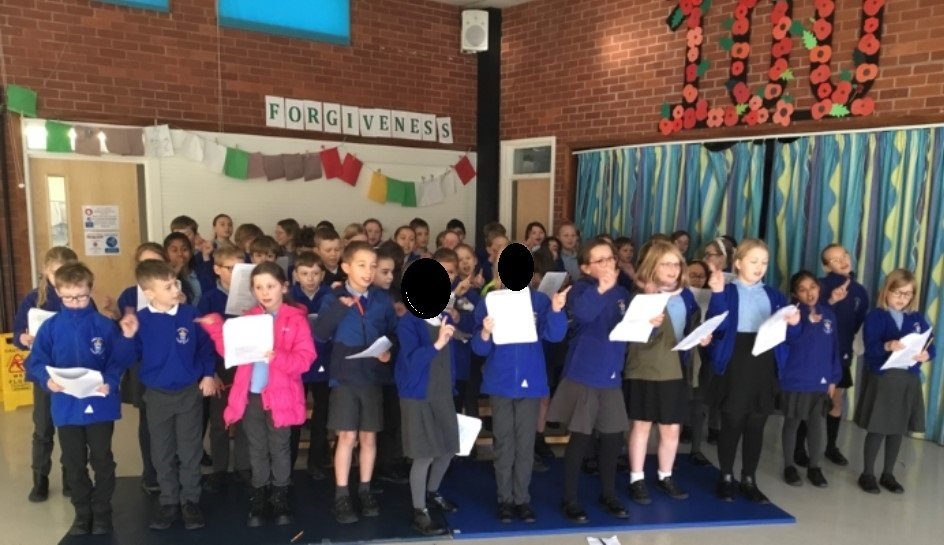 Scholastic Book Fair
The Year 6 librarians have been very busy running book fair this week. Mrs Cooper was incredibly impressed with how responsible they were and also how they were able to recommend books to other readers. Thank you very much to everyone who visited the book fair. From the proceeds, we have raised over £650 in books for the school so everyone will benefit from your generosity! Congratulations also to the competition winners: Flynn, Jemimah, Isabelle and Evelyn who won the book cover and quote competitions ran by the librarians.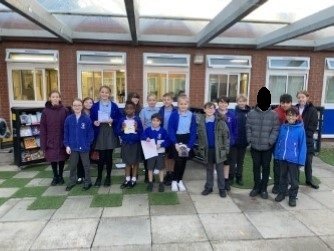 Well Done
Well done to Sofia and Jaime in 6R who raised £94.81 for Children in Need selling cookies, hot drinks and plants along their road in Dunchurch during the afternoon of 20th November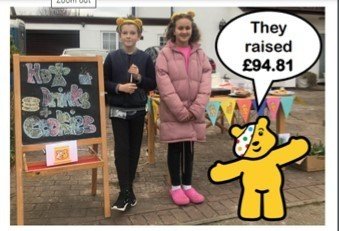 Week commencing 22nd November
Assemblies/Collective Worship
This week we have been learning about when "Mary" was visited by the Angel Gabriel to tell her that she was going to have a baby and that he would be called Jesus. We have lit our first Advent Candle and thought about the meaning of the word "Advent". We are now learning to sing carols in music.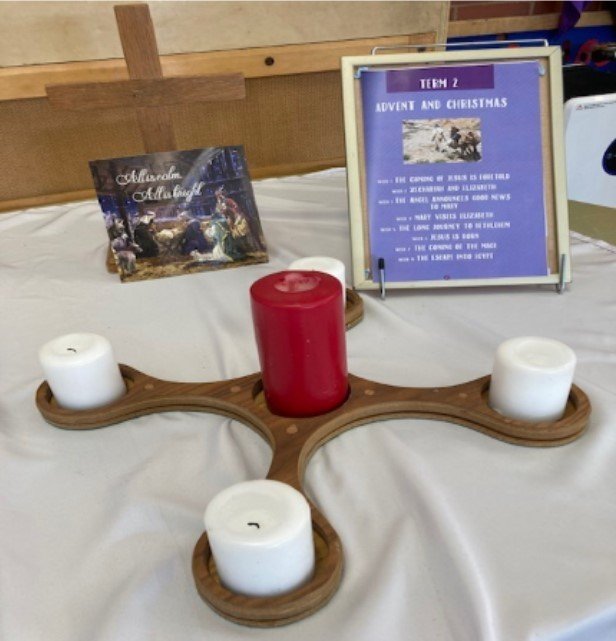 Equality and Diversity Group
Mrs Andrews works with this group of children. Last week the children decided to organise a "One of a Kind" event. Children across the school thought of what kind words they could say to help others.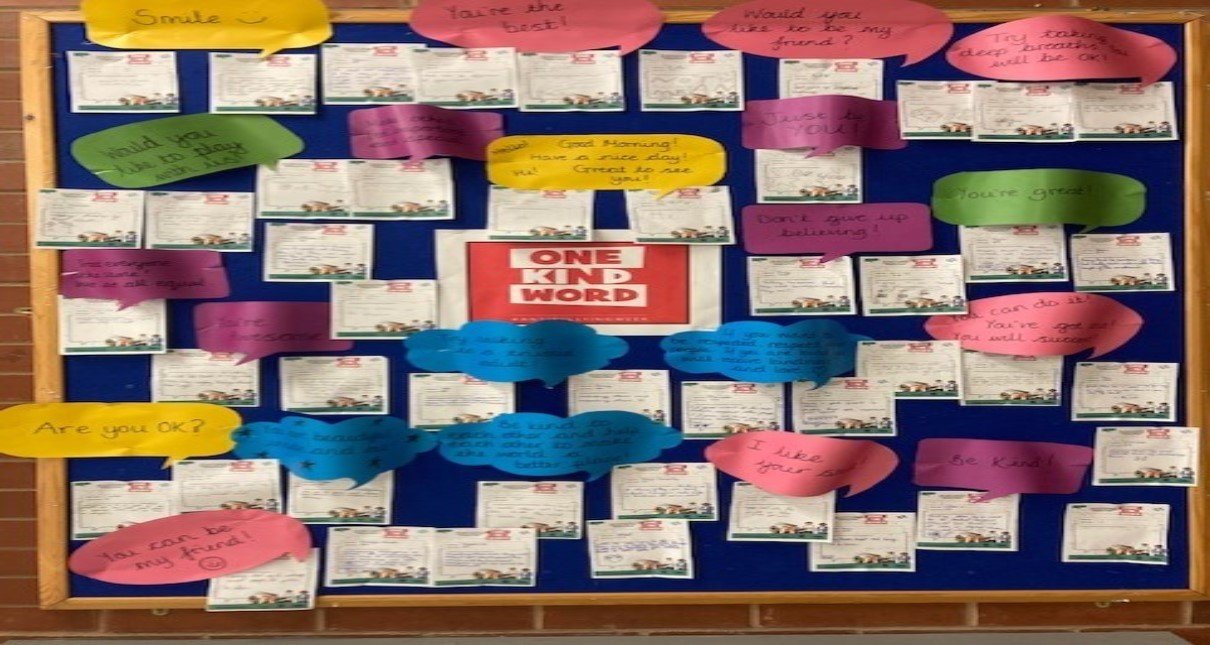 Children in Need Update
Thank you to everyone who supported Children in Need last week and to all who took part in the colouring competition. All entries have been judged by our school councillors, and the winners are Harry in 3R, Florence in 4C, Amy K in 5K and Kara A in 6A - congratulations to them all!
The Junior school raised £281.
T4U Shoe Box Appeal 2021
A big thanks to everyone who brought in a shoebox - they have now been checked and sent to a warehouse, from which they'll be transported to Eastern Europe in time to give many children their best ever Christmas!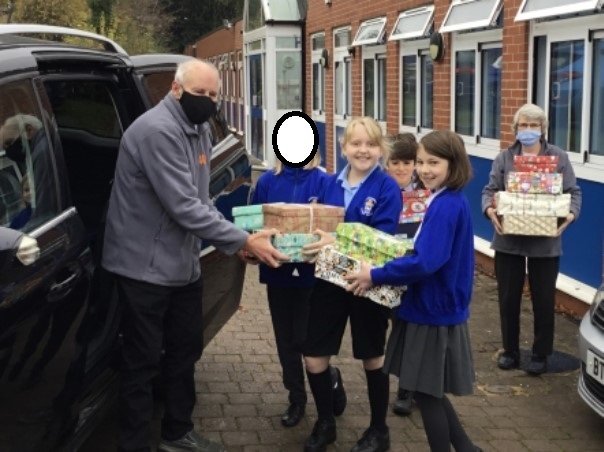 Year 5
Here is a small selection of the amazing Shakespeare projects brought in by year 5 this week. From cakes to board games, 3D models to a Scratch game, works of art to fact-filled booklets, each one is so impressive and demonstrates the learning about Shakespeare and his plays that has taken place. Even more important, it shows the creativity and hard work which year 5 can be proud of - many thanks to their parents too for their support.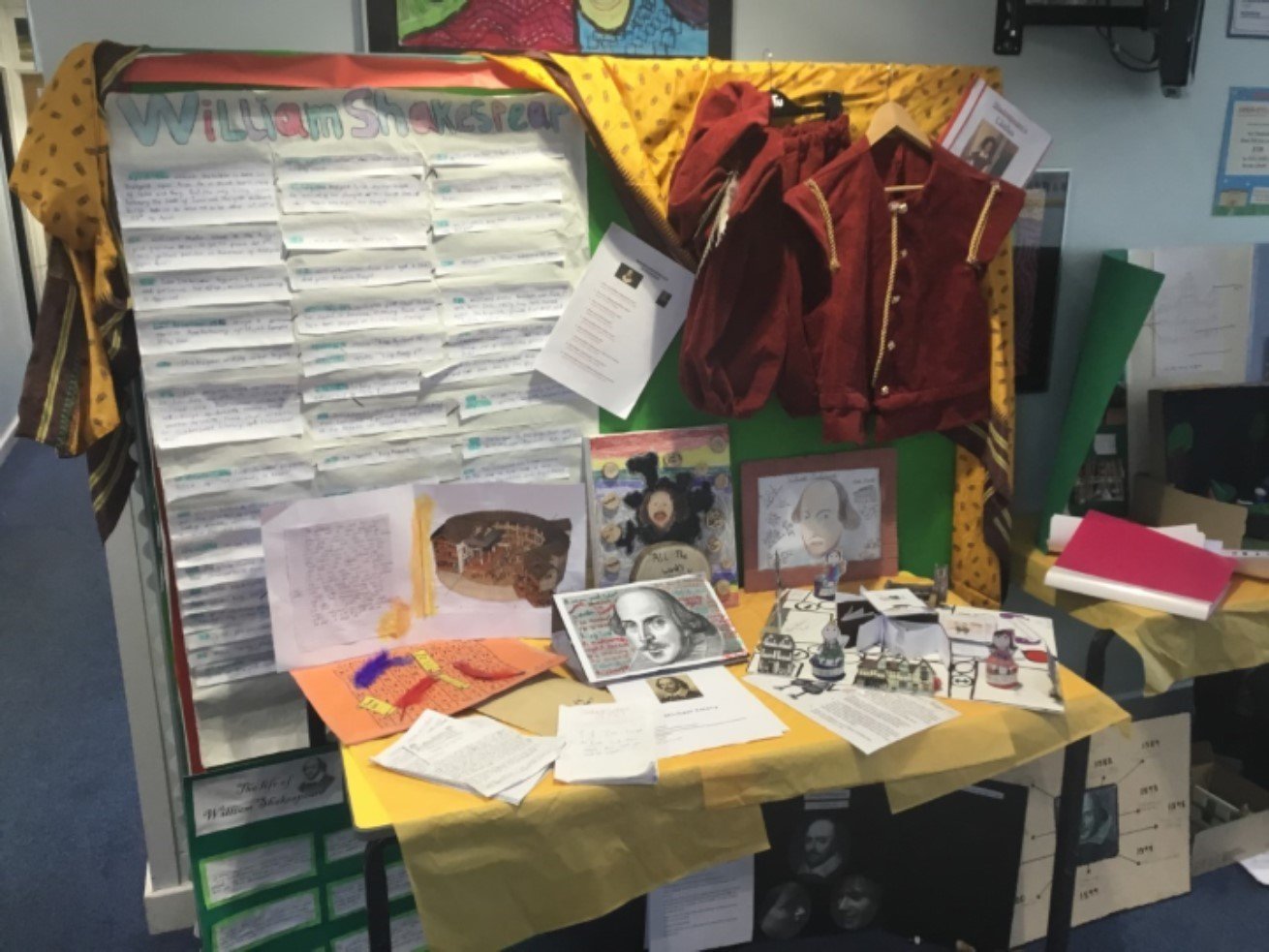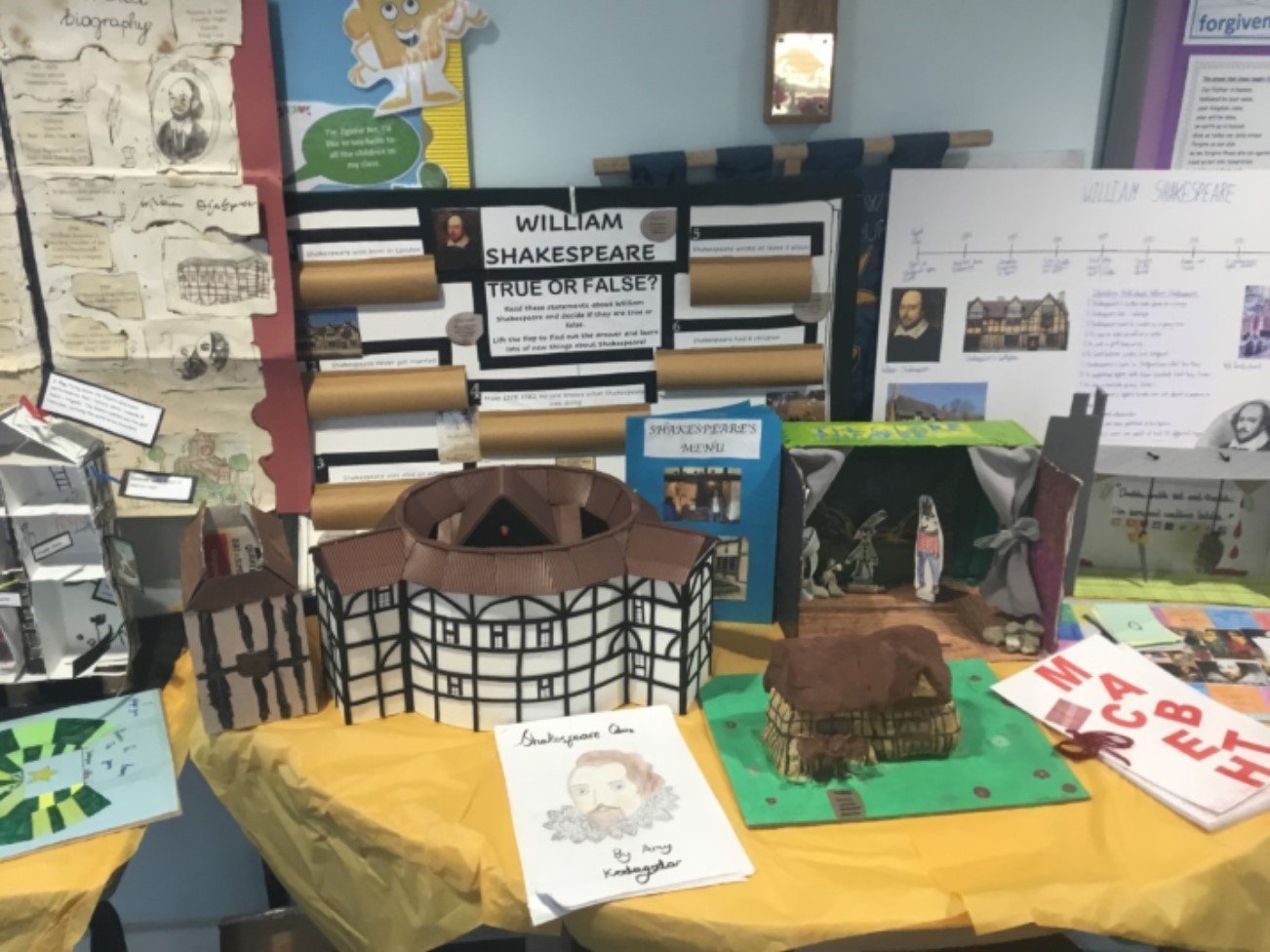 Year 4 Lunt Roman Fort
Year 4 visited the Lunt Roman Fort this week and were able to find out all about what life was like for Roman soldiers. The children learnt about the Fort's defences, weapons and how it operated day to day. They were even able to take part in a Roman battle! All the children had a fantastic time despite the chilly temperatures and staff at the Fort were very impressed with both the children's behaviour and enthusiasm!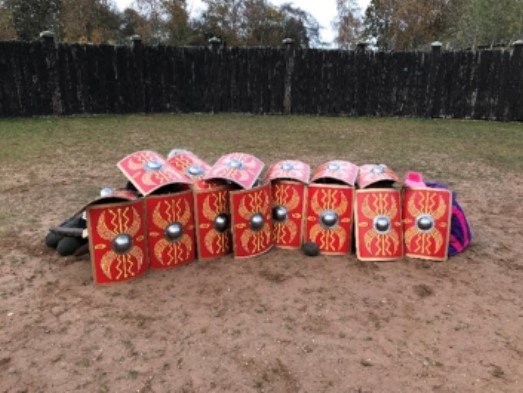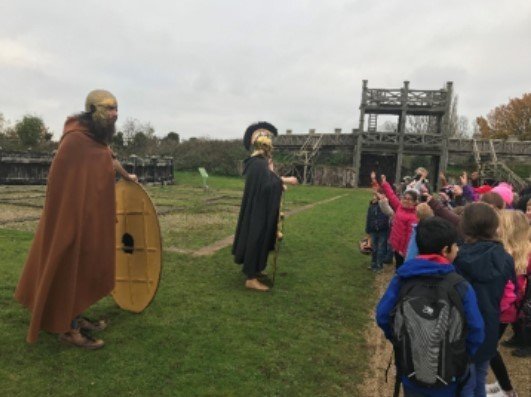 Year 6 Sportshall Athletics
A huge congratulations to the year 6 children who won their heat at the Sportshall Athletics competition last Friday. The children did Dunchurch proud, showing great effort, determination and sportsmanship to come out as worthy winners!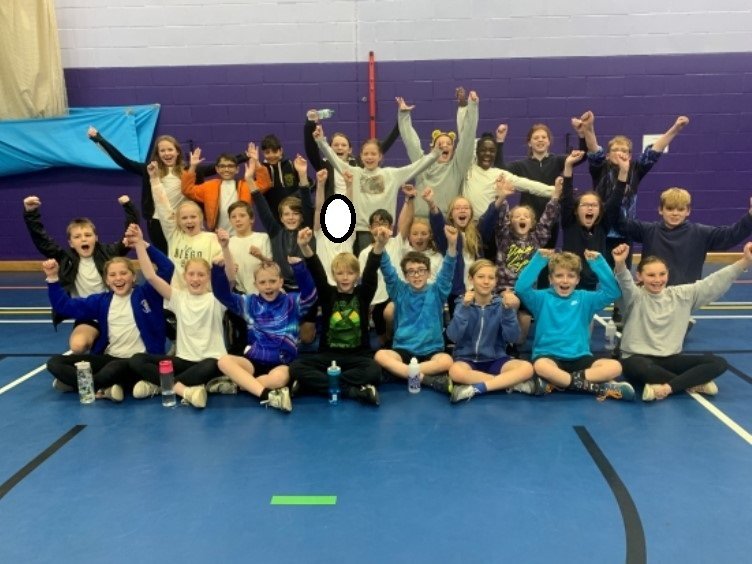 SPACE
Week Commencing 15th November - message from Mr Andrews
What a week it has been across the Federation.
The focus and key learning this week has very much been on understanding the important role that we all play in one another's lives.
This has been brilliantly supported by the work undertaken by pupils around Anti-Bullying, both through embracing the Odd Socks campaign on Monday and the follow up work around friendship, forgiveness, forms of bullying and self, peer and adult support, and also reflected on through our celebration and recognition of Children in Need today.
It has been lovely to spend time around school listening to how considerate and generous the children at each school is, and listening to their discussions in collective worship around given to others less fortunate. Whether the children are in reception and Year 1 or in upper school at the juniors, they each understand the importance of giving and supporting one another; a really privilege to observe.
Year 5:
Earthquakes and Volcanoes
This week in Year 5, we've been amazed by the power of earthquakes and volcanoes, as well as learned about how to protect ourselves from an earthquake. Mrs Broderick used to live in Japan, so she has been able to share her experience with us about earthquake drills and what it would be like to live somewhere where they are a regular part of life.
Kindness Pledges
We have also been making kindness pledges, as part of Anti-bullying week (even more importantly, many children have already been carrying out their pledges, showing their kindness in their words and actions to family and friends).
Barvember
Finally, we have tackled the challenges of using bar models to help us solve reasoning problems in maths, as part of Barvember - many of us are realising for the first time how helpful they are in visualising the problem so that we know which calculations are needed.
Year 6 Lowry Artwork
Here is some of the excellent examples of artwork Year 6 pupils have produced, inspired by Lowry.
Fantastic concentration and detail everyone!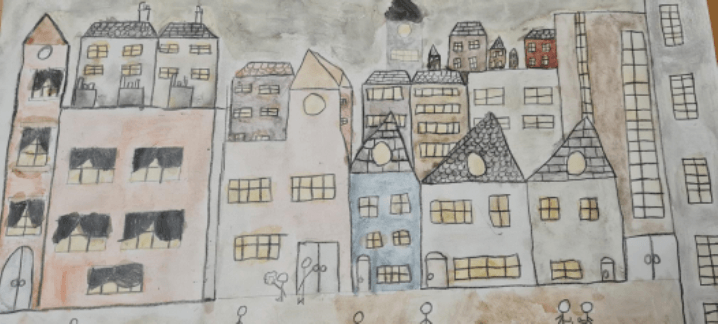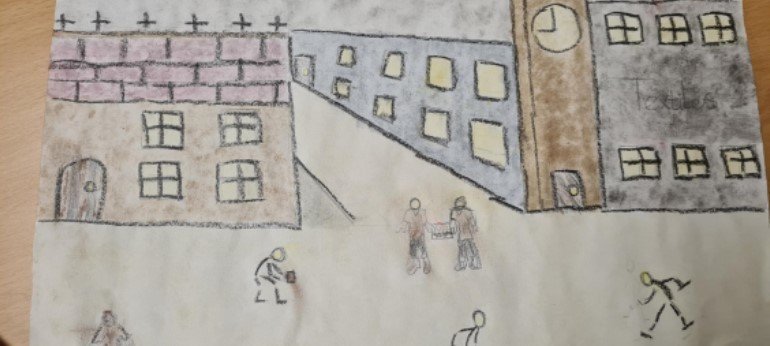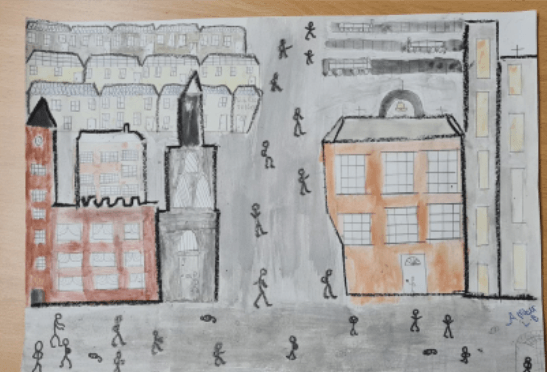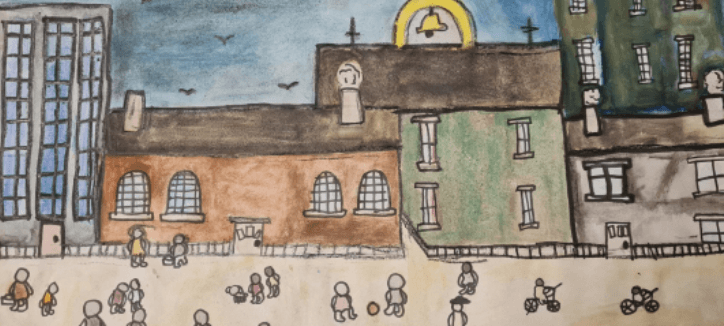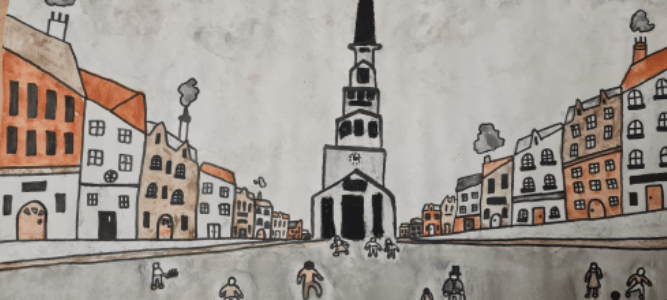 Odd Socks Day
It was great to see so many embrace the All Different, All Equal approach to this week, with many children (and adults) wearing odd socks in support of raising awareness to such an important area of focus for our school and community.
We will be continuing to develop our work around behaviour and bullying over the coming weeks and look forward to supporting pupils with their relationship.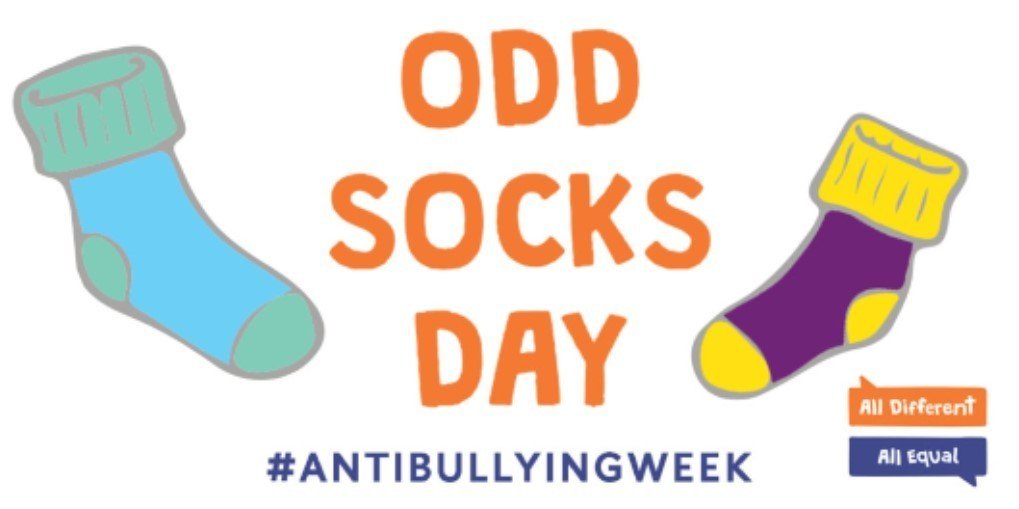 Children in Need
Thank you to everyone who supported Children in Need on Friday 19th November. It was great to see everyone in non-uniform and some 'donning' their Pudsey ears, t-shirts, jumpers etc.
Watch this space for the total raised!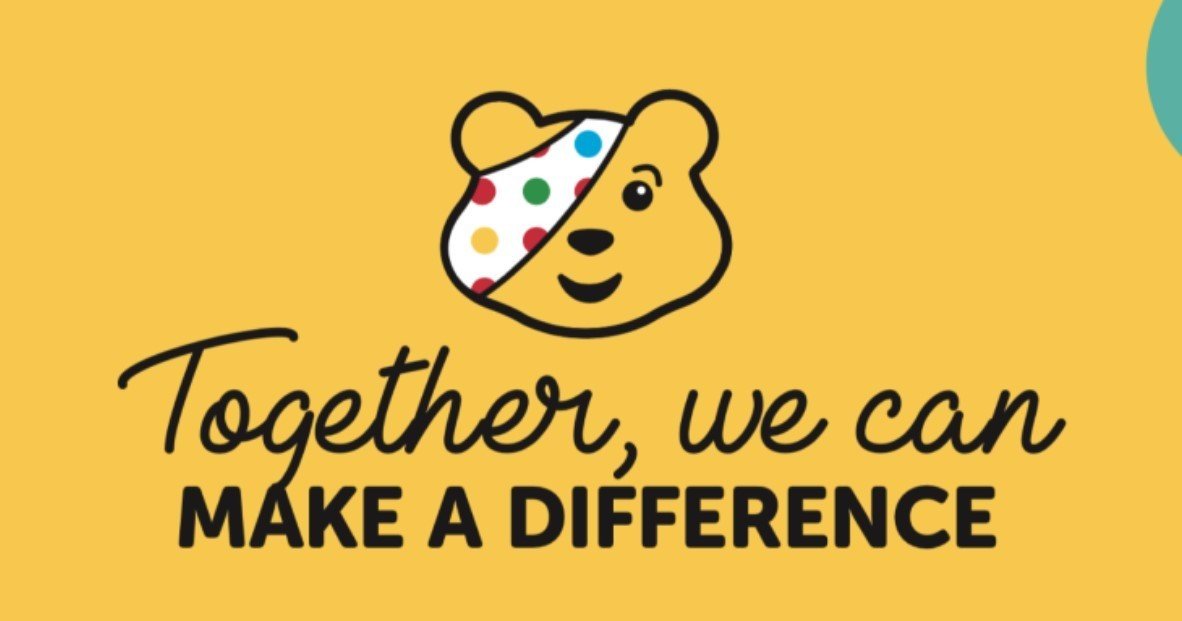 SPACE
Week Commencing 8th November
This week was a particularly reflective week, as tends to be the case when we build up to Remembrance Day.
As you will see below, there was a great opportunity across both schools to give thanks and remember those who have served, and currently serve, and to extend our thoughts to family members and loved ones who are no longer with us.
Seeing the staff and children come together in different ways to remember and to celebrate reminded me of the aims made in our Federation Vision. The vision is an integral part of what we are trying to achieve as schools within the community, and I wanted to take the opportunity to remind our families of our three main aims we are working towards:
Being a single school community, with clear values and aspirations that inspire each child to reach their full potential
Having a school community in which everyone feels loved, respected and valued
Delivering an enriching curriculum, through which all children engage and enjoy learning
As the year progresses, we will be looking to develop these aims as two separate schools and, where possible, when we can come together more often.
We continue to be very grateful for what you each all bring to the above vision and to our community and look forward to this developing over the coming weeks. - Mr Andrews.
Remembrance Assembly
On Thursday we held our Remembrance Assembly. The children all made a poppy to bring to the hall. We heard the story of a soldier who was in World War 1 and we thought about friends we knew who had moved away. At 11 am we held a 2 minute silence.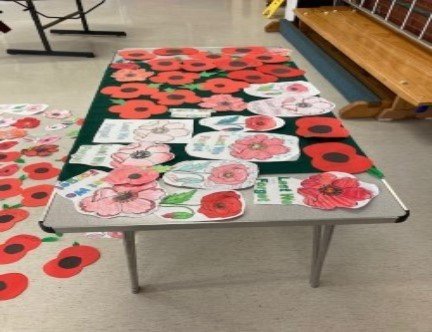 Learning Around School - Week Commencing 8th November
Year 3 have been writing some amazing descriptive poetry linked to fireworks and bonfire night. In English we have been exploring and experimenting with similes, metaphors, alliteration, onomatopoeia and personification and trying to create a picture in the reader's mind. Year 3 have all shown themselves to be wonderful poets. Here are some examples of work:
Hiss! Spit! Boom!
Paint splatters on a canvas of stars,
Hiss! Spit! Boom!
A fire grows higher and higher.
Bang! Boom! Pop!
The flames are as hot as Charizard,
Bang! Boom! Pop!
Fiery hot flames sizzle.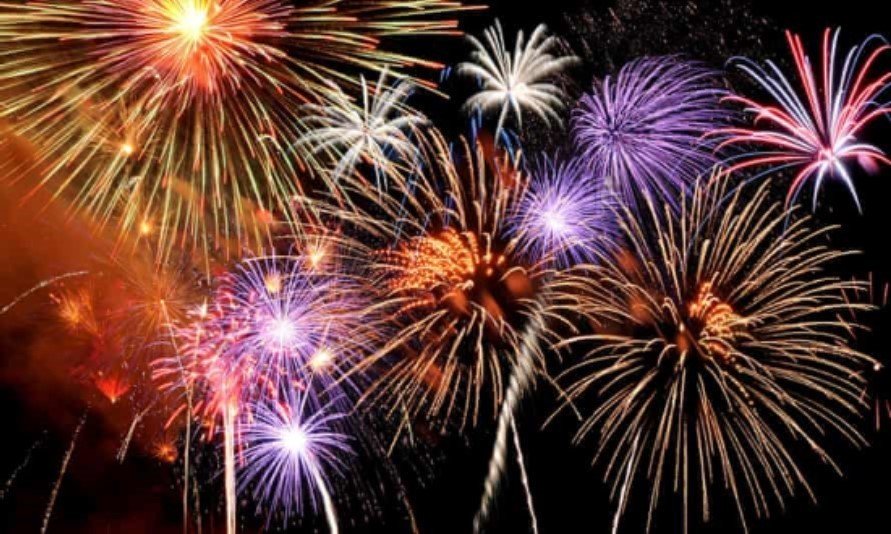 Year 4 have loved learning about states of matter in this week's science lessons. Working in small groups, the children have carried out experiments to learn that gasses are always around us even if we can't necessarily see them. They discovered why raisins are buoyant in lemonade yet not in water and were 'wowed' to see that a paper towel wedged into the bottom of a beaker remained dry when submerged in water! Year 4 children were also excited to place beakers filled with ice around the school to investigate how temperature affects the rate of melting. All in all, a great week with lots of practical learning!
Year 5 have so enjoyed rehearsing and performing their version of a Midsummer Night's Dream, and in less than a week from being given their parts they were so impressive - learning lines and using great expression - well done to you all.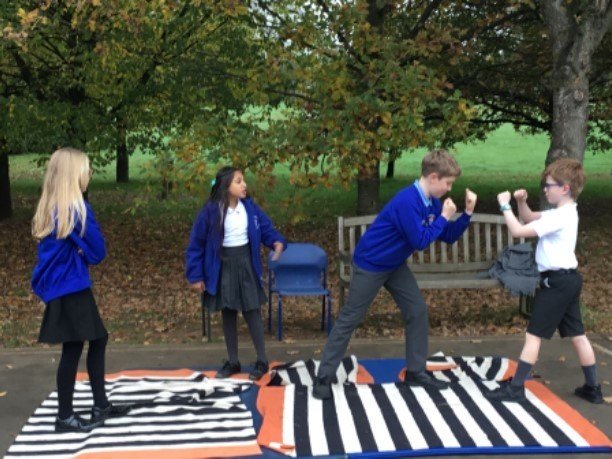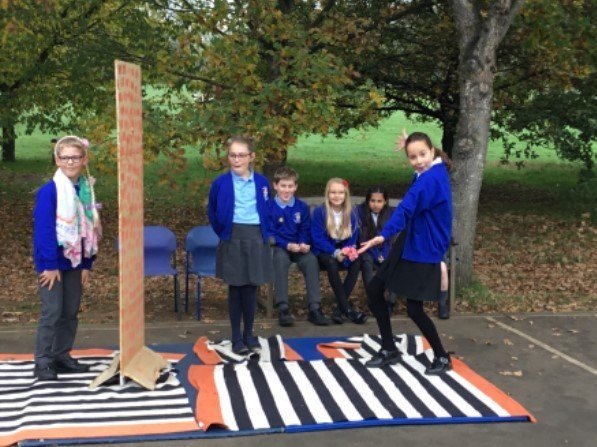 T4U Shoe Box Appeal 2021
A big thank you to everyone who donated to the T4U 2021 Shoe Box Appeal.
Your generous gifts are always gratefully received by the vulnerable children and families who benefit from the fund raising efforts of T4U and the generosity of our communities.
SPACE
Happy Diwali
It was lovely to see our community come together in our collective worship sessions over the past couple of days to celebrate Diwali. The children were very respectful and listened intently to Mrs Miller sharing the story behind Diwali, with a number of children, who along with their families, were celebrating the festival, sharing their experiences and what joy the celebrations can bring at a time of remembrance.
Many of the children were able to draw on the similarities between different faiths around celebration and the focus on family and happiness. This was a particularly humbling experience and one that demonstrated the excellent values our children possess.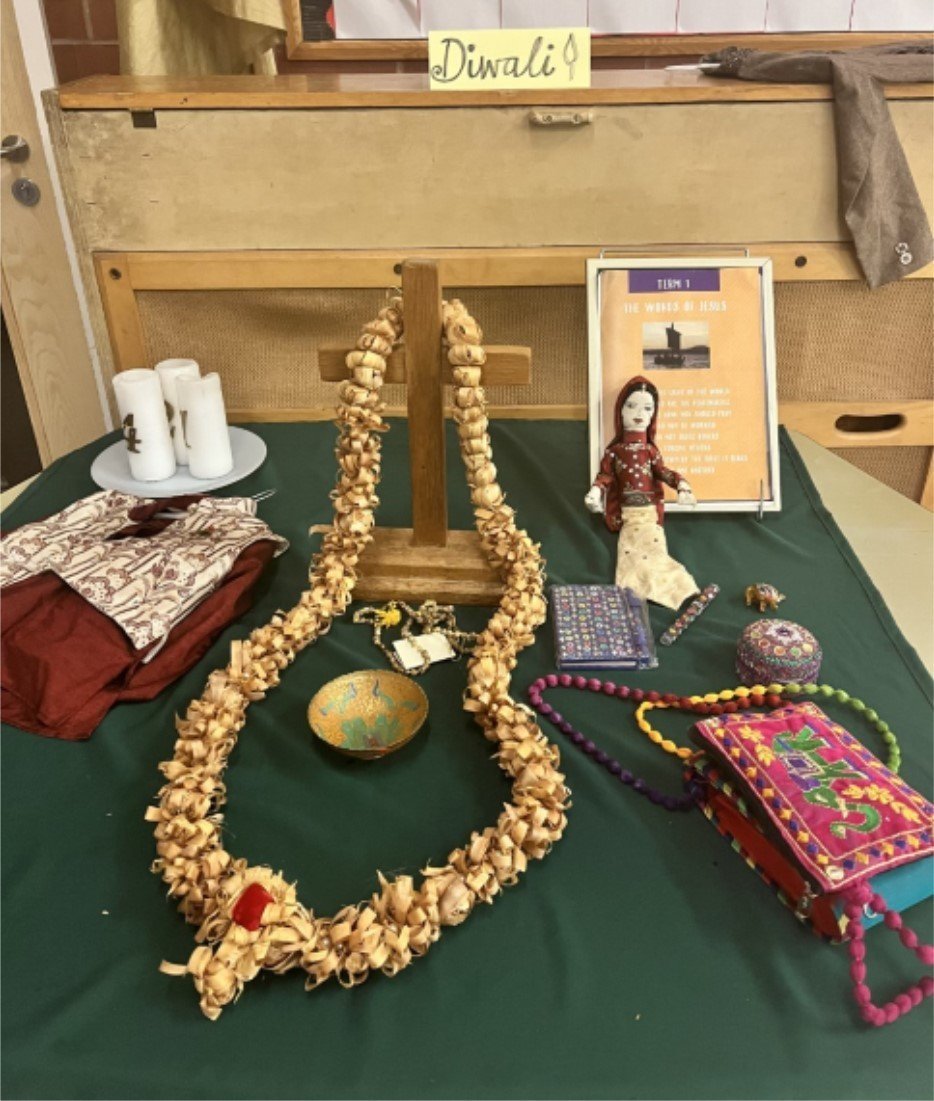 Fun at the Disco and Break the Rules Day
There can be no better way for children to end a half term of settling in and hard work in lessons, than letting their hair down and partying at a disco or engaging in the Break The Rules Day fun. A huge thank you to everyone from the PTA and the staff, particularly Mrs Hayward, and those who helped out at the 4 discos. Your efforts have allowed the children the chance to feel 'normal' for a period of time.
What a privilege it has been to see everyone enjoying themselves.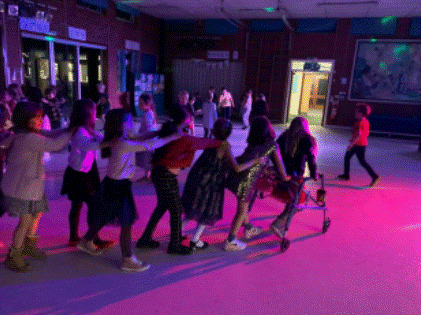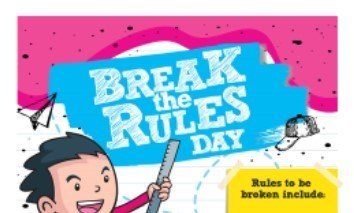 Year 6 - first half term overview:
This half-term in Year 6 has been very busy, but a lot of fun too. Everyone has settled in really well and is working hard to improve in all subjects. The pupils have applied for, and been given roles, around school to help make our school run smoothly and to the benefit of all who attend our school. They have also learnt how to prepare and bake their own fruit crumbles using some locally sourced ingredients. As you can imagine, they enjoyed the tasting part the most! Linked to this, they produced some well-organised and precise recipes based on their baking experience. We have also enjoyed learning about the Industrial Revolution and have been producing a wide range of work including fairground models and will be producing some paintings based on this topic in the style of Lowry. One of the most memorable days was when we held a Victorian day and the children enjoyed learning about what it would be like to attend a Victorian school. Fortunately, all the children agreed that school is much better these days!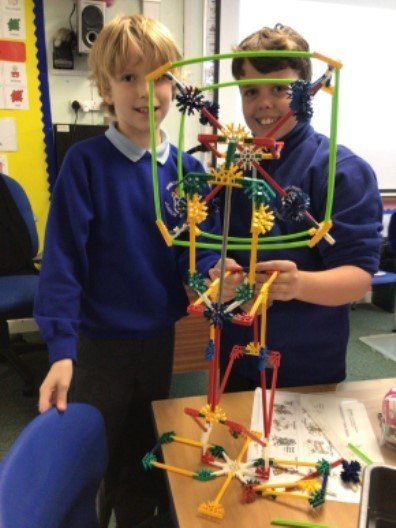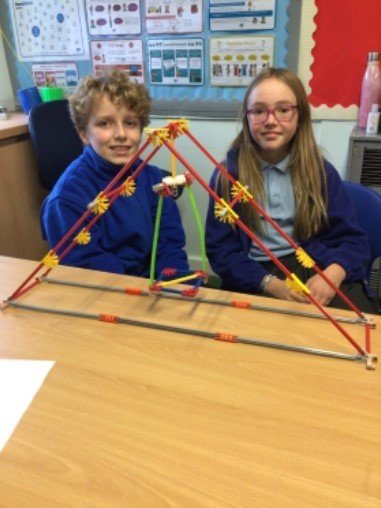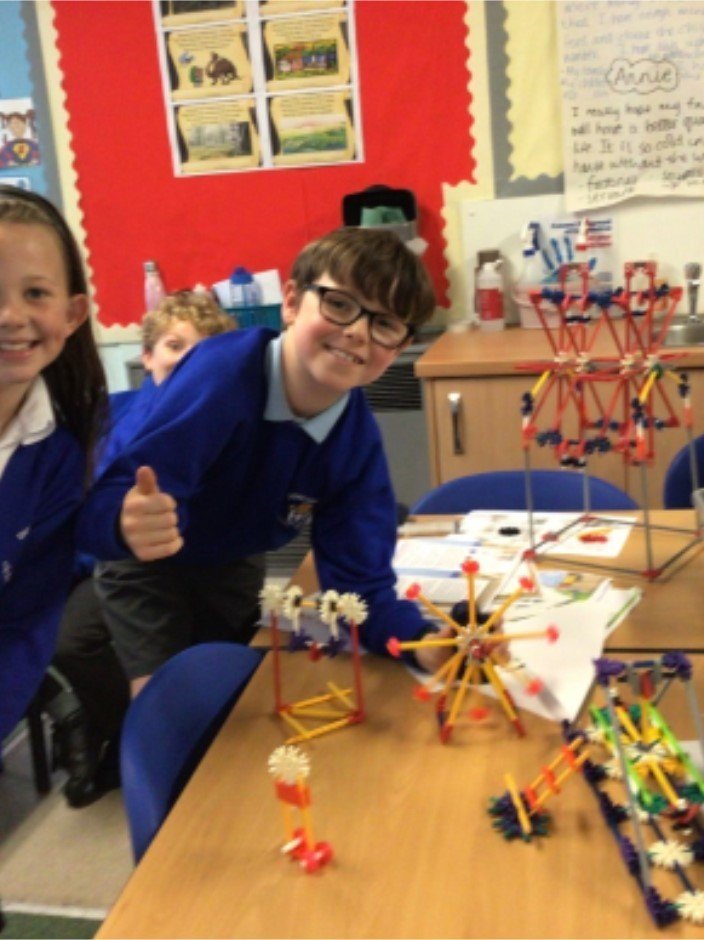 Year 5 - first half term overview:
In Year 5 one of the highlights has included our Maya history topic, especially learning from the explorer who visited us, making terrifying colourful Mayan masks and investigating artefacts to find out more about Mayan culture. In English we have written some thrilling if tragic narratives to retell the poem 'The Highwayman', followed by investigative articles in the style of newspaper reports. We are currently enjoying reading 'Midsummer Night's Dream' and are looking forward to performing an abridged version next half term. Our maths lessons have included units on place value, addition, subtraction and statistics, and the children have also applied these skills within graphs in science, having investigated to find the best insulating materials. Our final two weeks have included an RE unit about places of worship for different faiths with excellent discussions and ideas from many children, and our annual 'Taking Care' project, to ensure children are using their protective behaviours to keep them safe. All the children have settled in really well, have had a great start in Year 5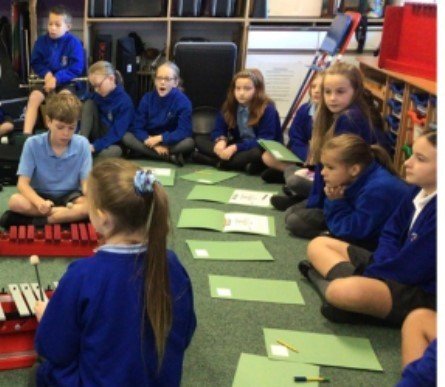 Year 4 - first half term overview:
What a start we have had to the new year in Year 4. Given that the children's first year had been so impacted, the children have settled into life in our classes extremely well. They've remembered the importance of our values and demonstrate these, as well as great reflectiveness, throughout the school day.
Curriculum wise, the children have engaged brilliantly with our Rome topic, studying the impact on Britain, as well as delving into the wonderful world of Gaudi, whereby they have taken inspiration from his work to create their own artwork.
The children continue to build on their maths and English skills from last year, demonstrating great persuasive writing in their letters to the king and queen of Rome about excavating Pompeii!
In maths the children are working hard with their number skills and we would like to thank everyone for your continued support of them with their
home learning.
4B have been learning to play a brass instrument in their Upbeat! music lessons.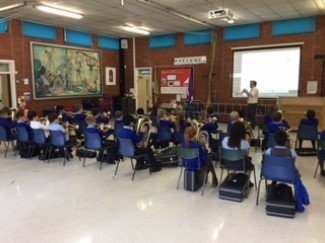 Year 3 - first half term overview:
Self Portraits
The children in Year 3 have produced some amazing self portraits with a good attention to detail.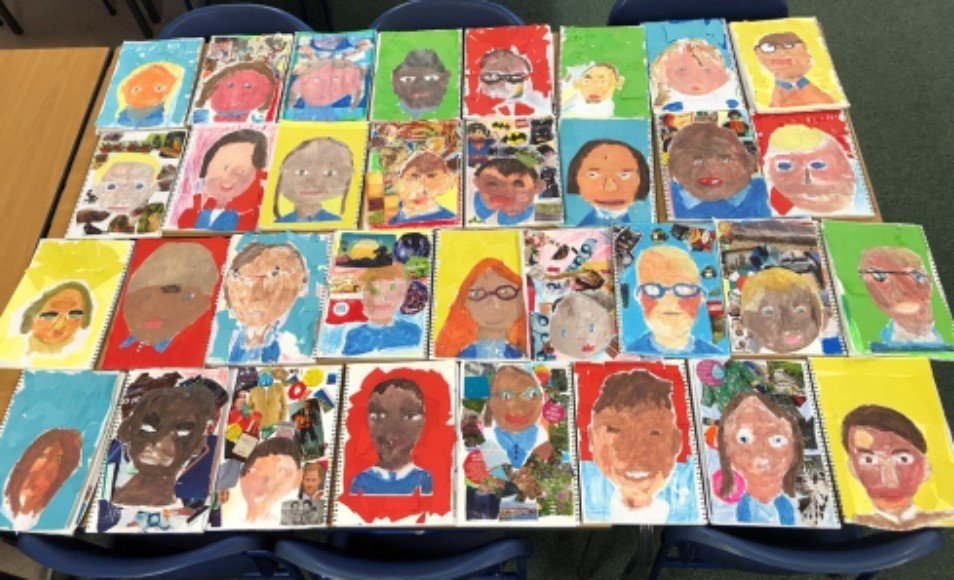 Maths and English
Despite the challenges many children have faced this half term, we have been impressed with the effort that children have put in both at home and in school. In Year 3 Maths, the children have worked hard on place value and we have started to think about the addition and subtraction of three digit numbers. Within English, we've read the Enormous Crocodile and have written some brilliant versions of the Enormous Crocodile's clever tricks. We've finished the half term by writing letters in response to the story Harry's Home.
Roald Dahl Day
Children (and parents!) put a brilliant effort into costumes for Roald Dahl Day. The children looked very convincing and enjoyed a day of Roald Dahl themed activities. They also raised money for the Roald Dahl's Marvellous Children's Charity.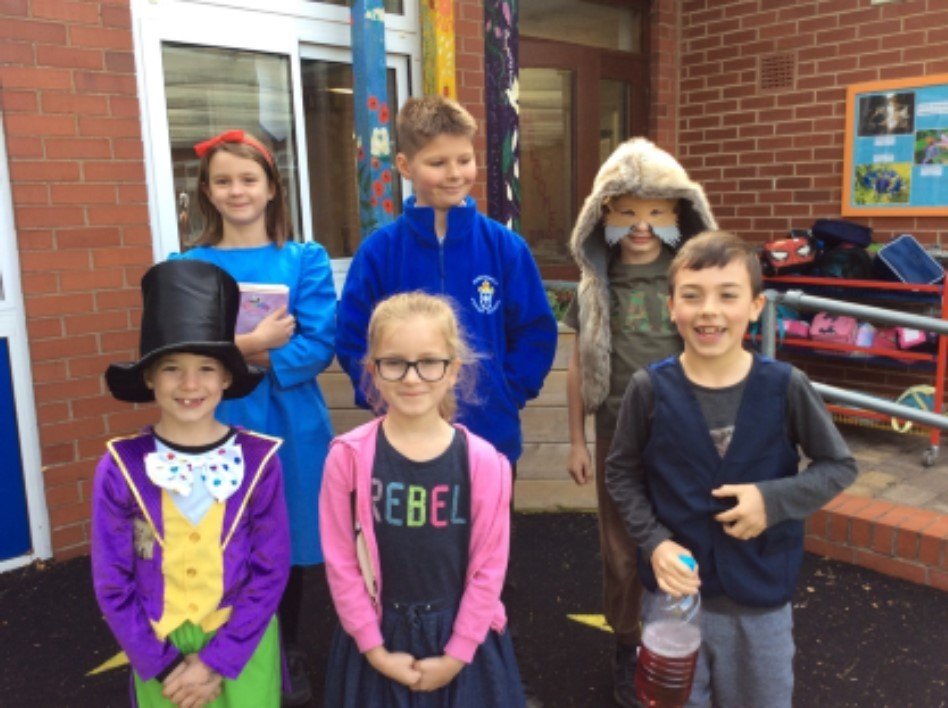 Peer Mediation
Mrs. Miller has trained some of the year 6 children in Peer Mediation. The children all engaged well with this training and are now ready to help other children in school, who may have had small disagreements at lunchtime.
This is a programme that focuses on Restorative practise and the mediators follow a set of questions with the children with the hope that the children reflect on what has happened and then can come up with solutions to the problem themselves.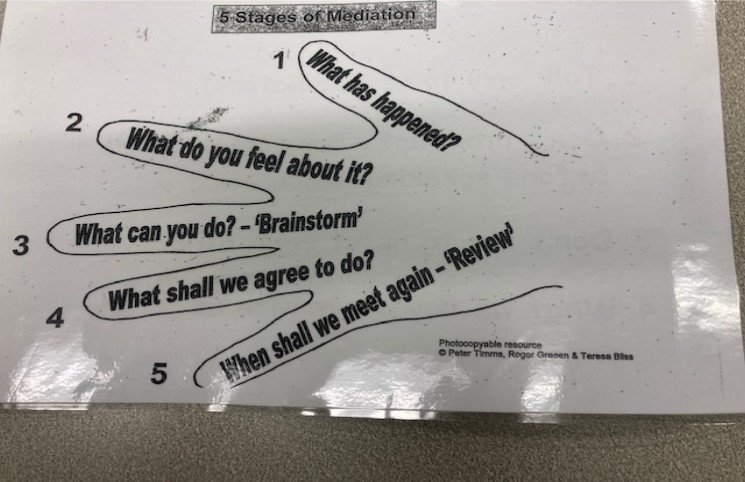 Collective Worship - week commencing 15th October
We were very excited to have Steve from St. Peter's church visit the school to lead worship. We thought about forgiving others and how this links with the bible passage from Matthew 18.21-22.
In class assembly, the children thought about the theme of Creation linked to Trinity and Equality.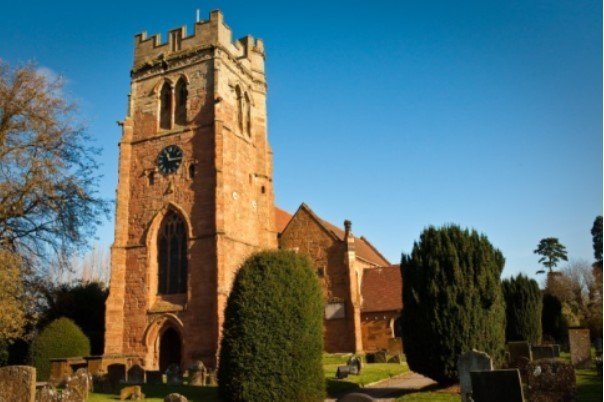 House Points - Autumn term 1
Our House Captains from year 6 counted up House points and the winning House was Arkwright. They presented the trophy in Celebration assembly. Well done to everybody who has been earning house points for their efforts in class and around school.
Football
Congratulations must go to the school football team who, in their first tournament of the year, remained unbeaten, winning three matches and drawing one. It was great to see that children from Year 5 and 6 combined so well to work as a team, and with great results. Thank you to Mr James and those who supported with transport, as well as your voices on the sidelines!
We look forward to taking part in more matches and tournaments throughout the school year.
Collective worship - week commencing 4th October
On the week beginning 4th October, we thought about not judging others and how this links with the bible reference Matthew 7.1-5. Three girls from Woosh club helped us understand this by performing a short drama. Dave Woods from the Baptist Church came to lead Collective worship linked to our school value of Thankfulness. The children thought about all the Keyworkers that we are thankful for.
Black History Month
Year 6, along with other classes, have been talking about Black History and Black History Month, linked to the Industrial Revolution unit in History. The children were particularly passionate about the challenges faced by individuals and are very much eager to learn more about the experiences of others in the world today also.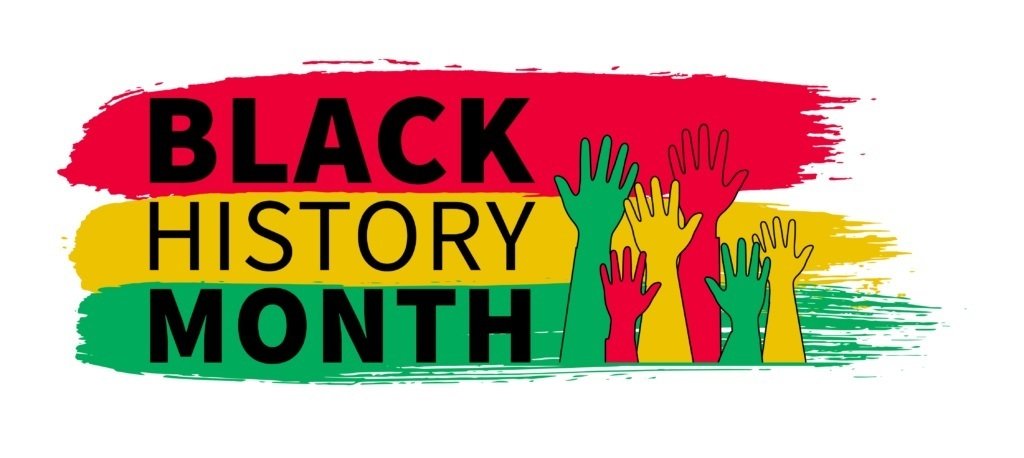 Year 6 - Victorian Day
Year 6 pupils enjoyed a Victorian day - a late replacement to the postponed trip to Blists Hill. Mrs Miller particularly enjoyed the Victoria Sandwich cake! The children had their nails inspected and sat in rows. They did some great printing. Thank you to Mrs. Carvell who brought in an old Victorian sewing machine and some lace work. Thank you to all the parent helpers and the teachers for organising this event at short notice.
Year 5 - Mayan Visitor and Art
On Wednesday 29th September, Year 5 were treated to an opportunity to delve into the world of the Maya Civilisation. Given that we weren't quite able to arrange a trip to Central America, inviting Explore Learning into school seemed the next best thing!
The children were able to look a rainforest locations, Maya culture, including sport and chocolate, as well as some of their more unusual rituals.
All in all, it was an excellent day and the children seemed to thoroughly enjoy learning about the different aspects to Mayan life.
Following their visitor Year 5 also produced some excellent Mayan themed artwork.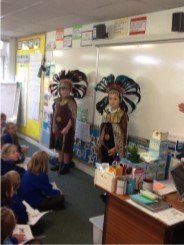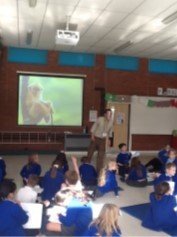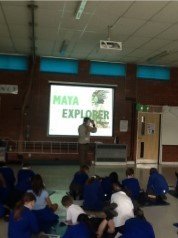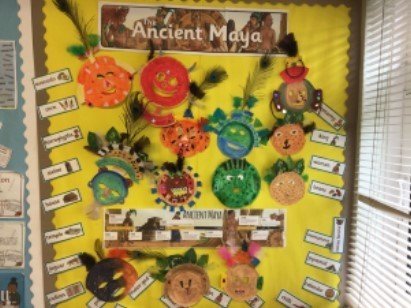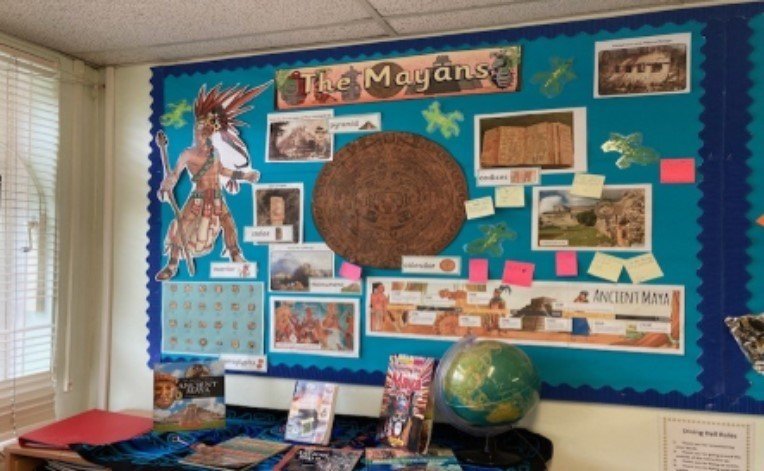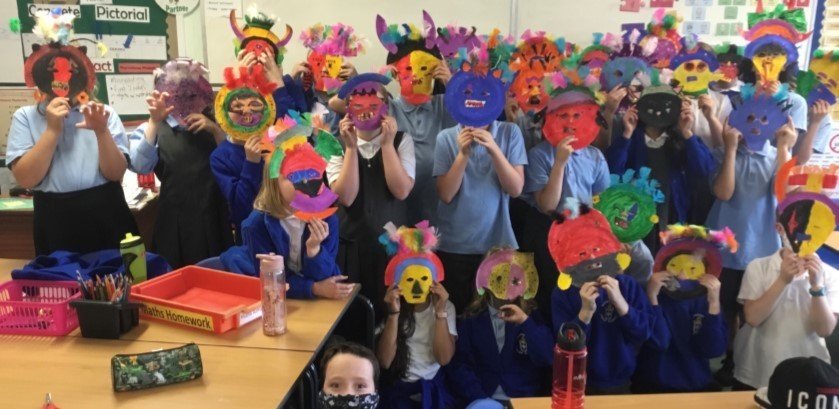 Year 3 Swimming
A big well done to all Year 3 children who made excellent progress during their block swimming lessons.
Harvest Assembly Thursday 30th September
We had a harvest festival assembly, and children brought in items for Rugby Food Bank. Thank you to everyone who donated items. The children thought about the bible story linked to Jesus feeding the 5000 and thought about how lucky we are that we have enough food to eat.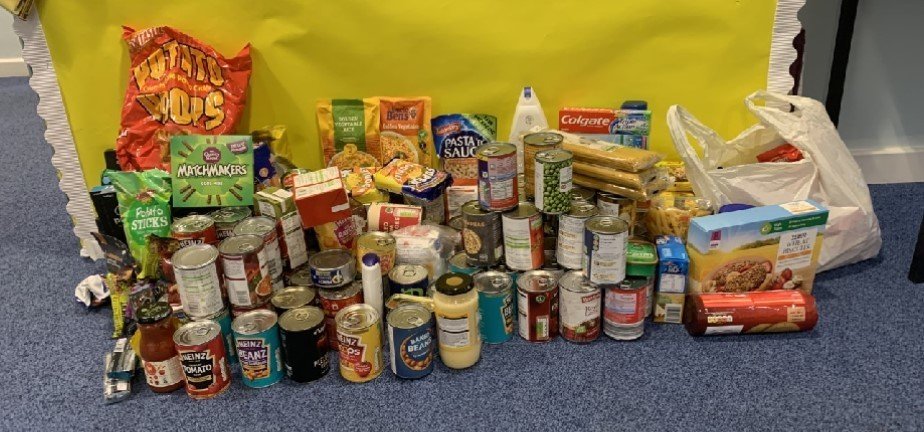 Dunchurch Boughton Junior becomes a Music Mark School
We are delighted to announce that we have been nominated by Warwickshire Music to become a Music Mark School.
This accreditation reflects both the value we place on Music as a credible curriculum subject, and our commitment to delivering a diverse and varied programme of study that impacts positively on all of our pupils.
A big thank you to everyone, pupils and staff, who engages with music so passionately.
We can't wait to watch the children performing this year and to get involved with more festivals and events externally—watch this space!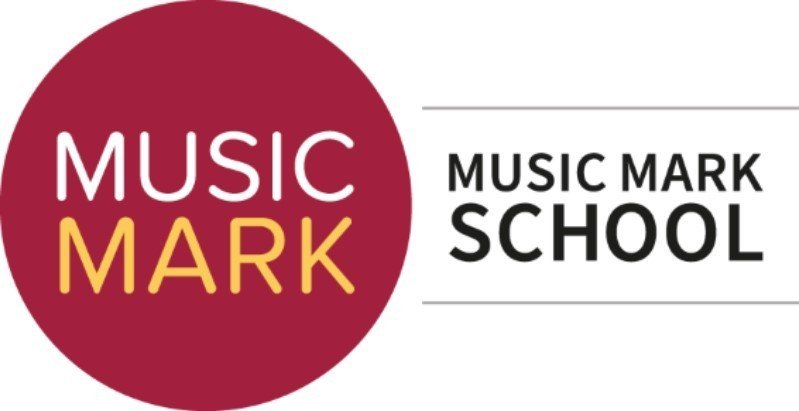 Lunt Roman Fort
On 13th September 5HB enjoyed a fantastic trip to the Roman Lunt Fort in Baginton on Monday. This was re-organised as they missed this trip due to isolation in July. The children behaved very well and enjoyed learning about the Romans.
Year 6 Outdoor Art Work
Some creative year 6 children shared their outdoor art work with Mrs. Miller. It was lovely to see their inspiration taken from nature.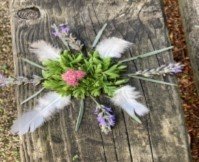 Visit from Reverend Pat
On Thursday 16th September Reverend Pat from St. Peter's visited and led Collective worship. She focused on our school values and Mrs Miller was very impressed with the contributions from the children. Children also brought their Back-packs into the hall and Pat blessed them. The children used their strength to hold their Back-packs up high! Cedric also made an appearance from Reverend Pat's Back-pack.
Learning Behaviours
Children will be learning about growth and fixed mind-set. They will begin to know themselves as a learner – what are their strengths, areas for development, what do they find easy, what do they find hard. We are teaching them that the brain is like a muscle and that it can grow. The children will learn these words: new learning, consolidating, treading water, sinking to describe how they feel about their learning.
Week 1 at the Juniors
A great first week was had at the Juniors.
Year 3 have settled into life at their new school, with children from the Infants and Leamington Hastings mixing well and making friends. Lots of fun was had in playing on the new play equipment and getting used to life at 'big school'.
The children enjoyed the outdoors and freedom to play with friends from both classes and from other year groups.
We enjoyed having collective worship in the hall and have thought about our school values of generosity and kindness, whilst learning about the Afghanistan crisis.
Our year 6 children picked apples from our orchard and have made apple crumble. They ate the crumble and learnt how to write instructions.
Mrs Read and Mrs Miller have been particularly impressed with the children's memory of the school values and their respect for one another.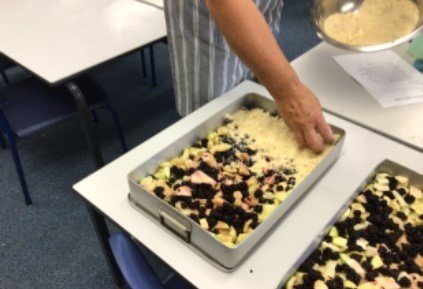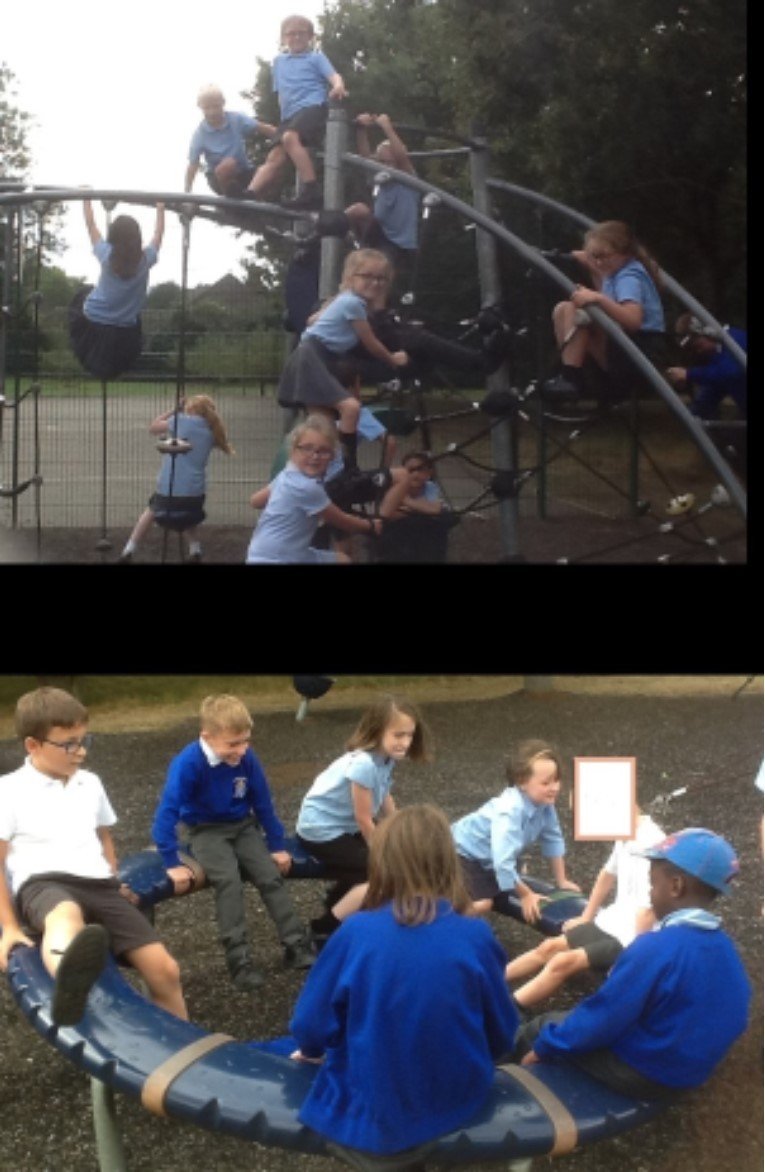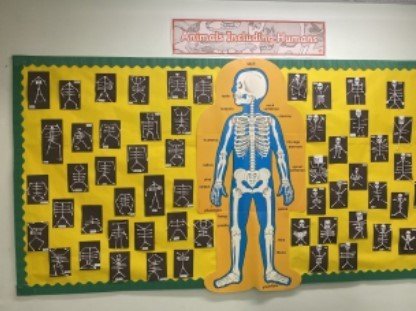 SPA
------------------------------------------------------------------------------------------------------------------------------------------------