Remembrance Assembly - 13th November
The whole school took part in a special Remembrance assembly led by Steve Cook. Each child created a poppy to be placed at the front of the hall and on Monday the school observed a two minutes silence.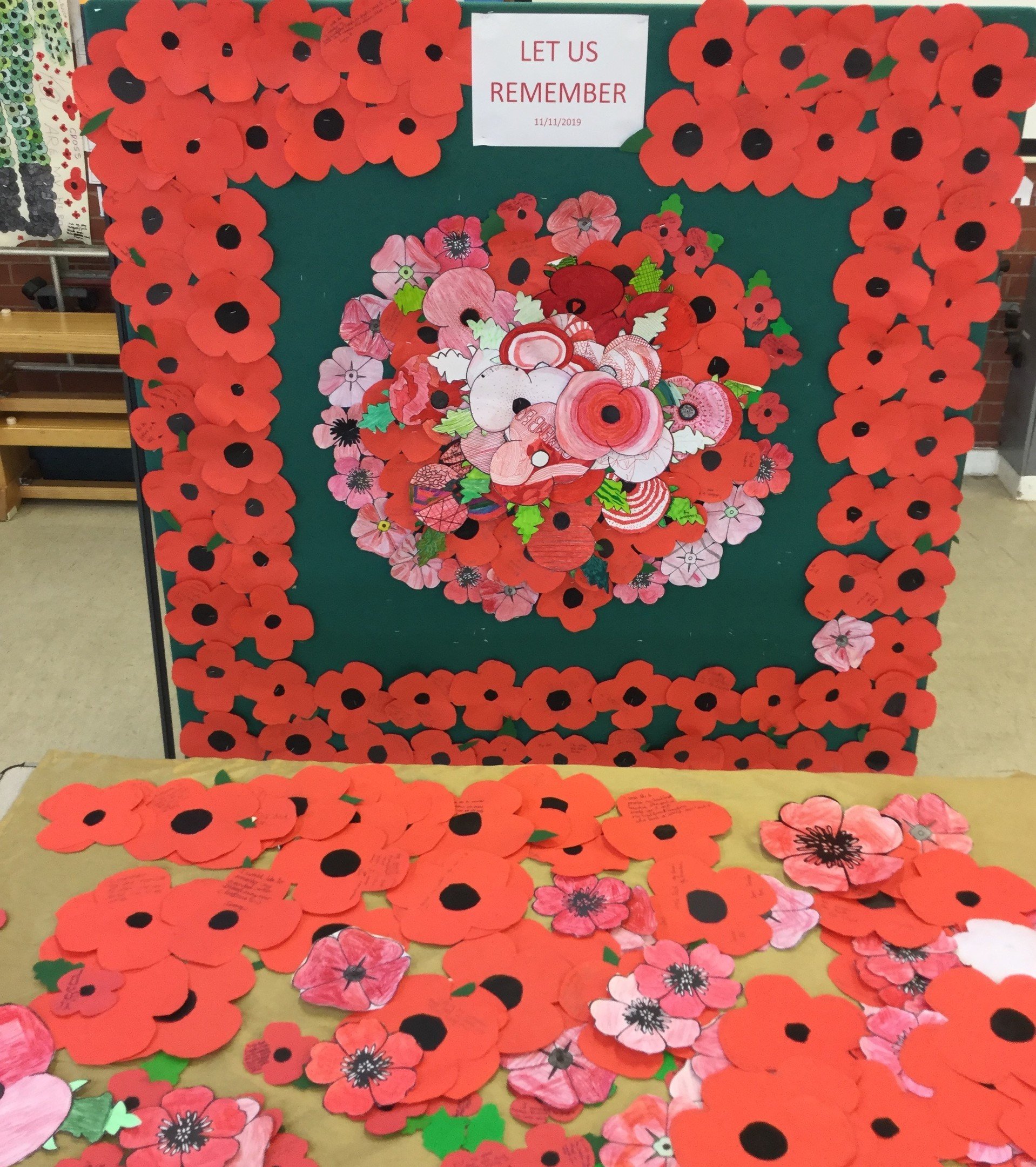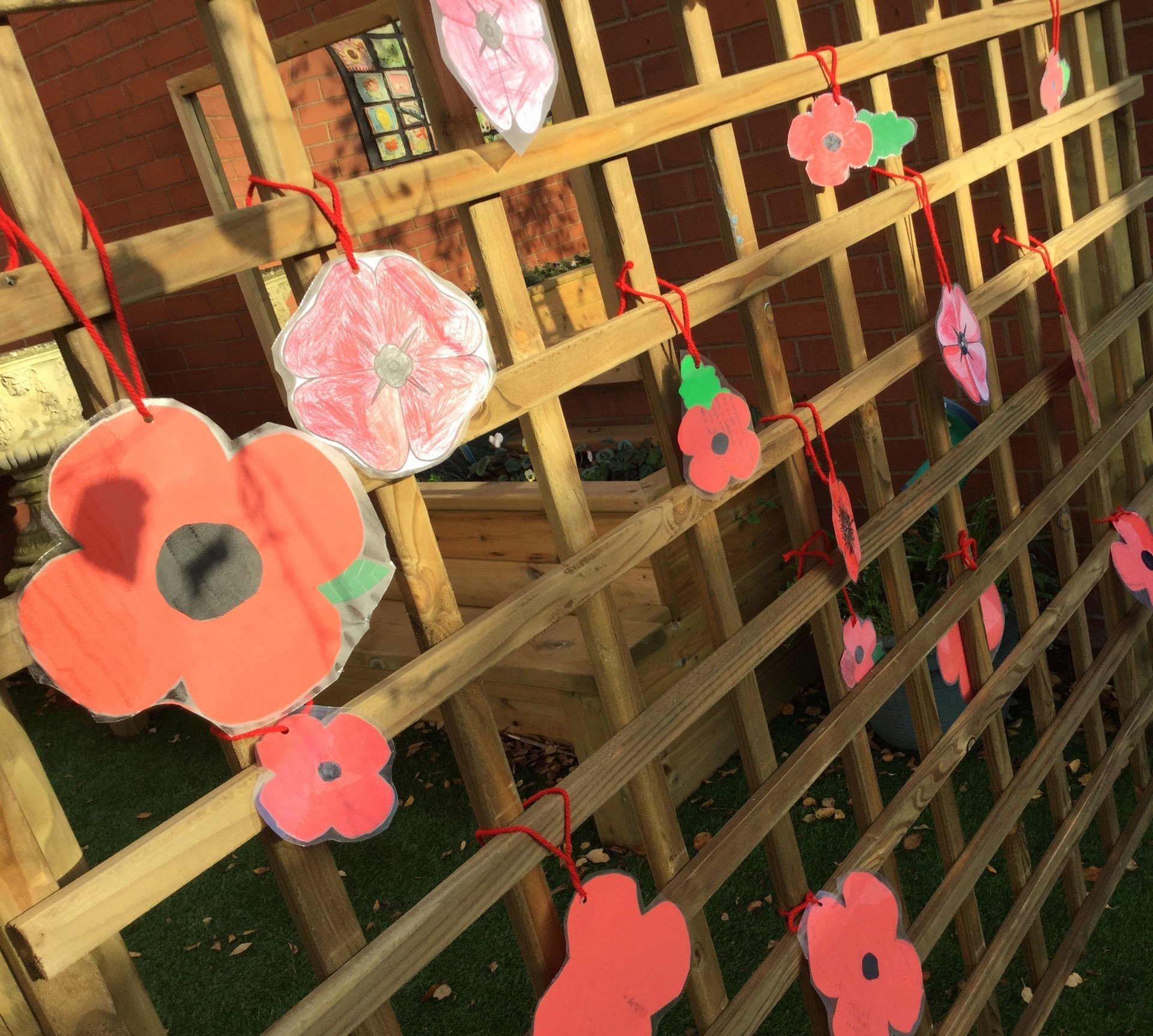 Author and Illustrator Visit - 12th November 2019
In preparation for the very exciting visit from Alex T Smith, an author and illustrator, a publicist from Kenilworth Books spoke to the children about what illustrators do. The children were really excited as she brought with her original art work from 3 famous illustrators, to demonstrate the drafting process that occurs before a book is even sent to a publisher. The art work will remain in school for the children to look at until Thursday.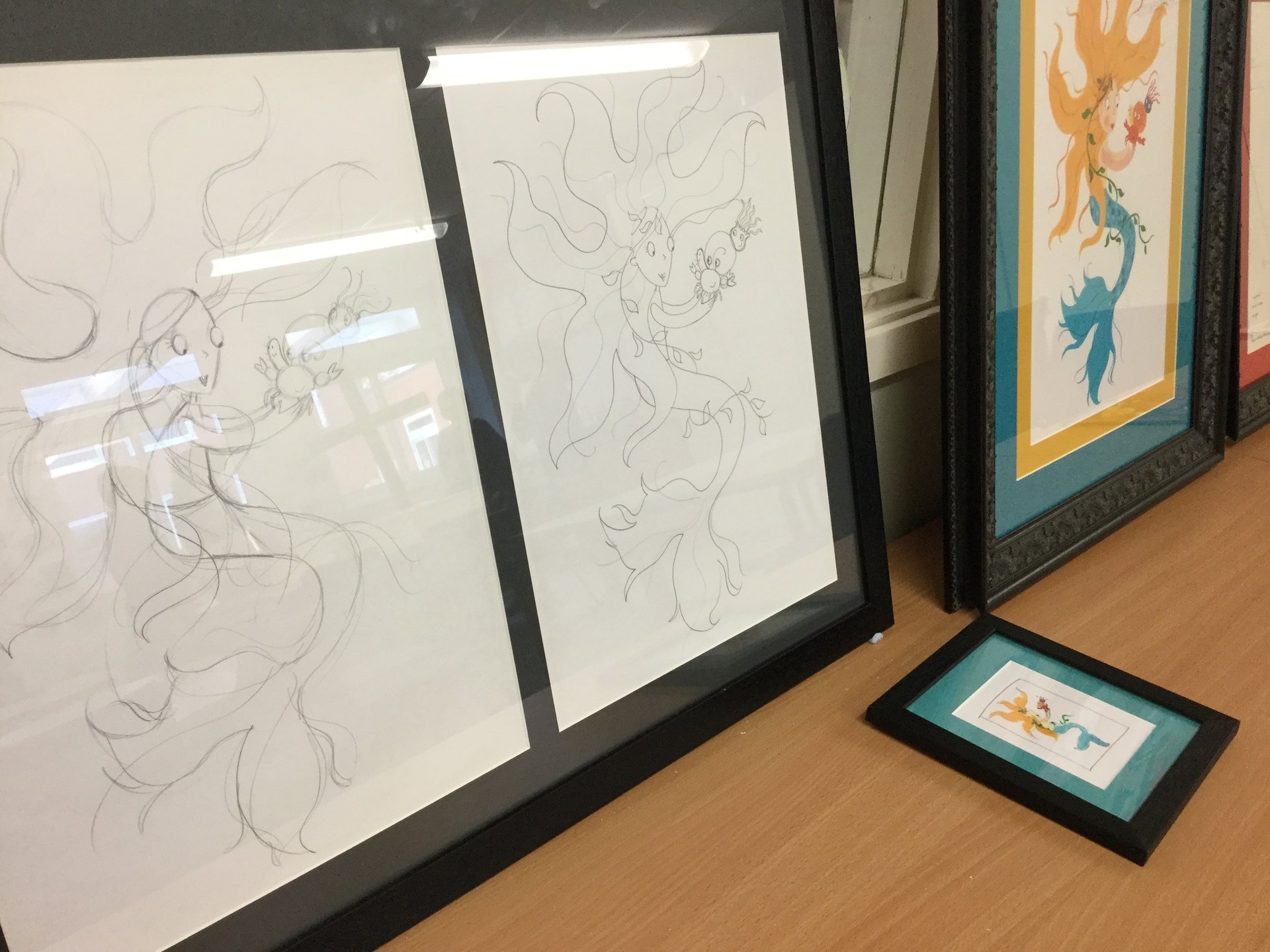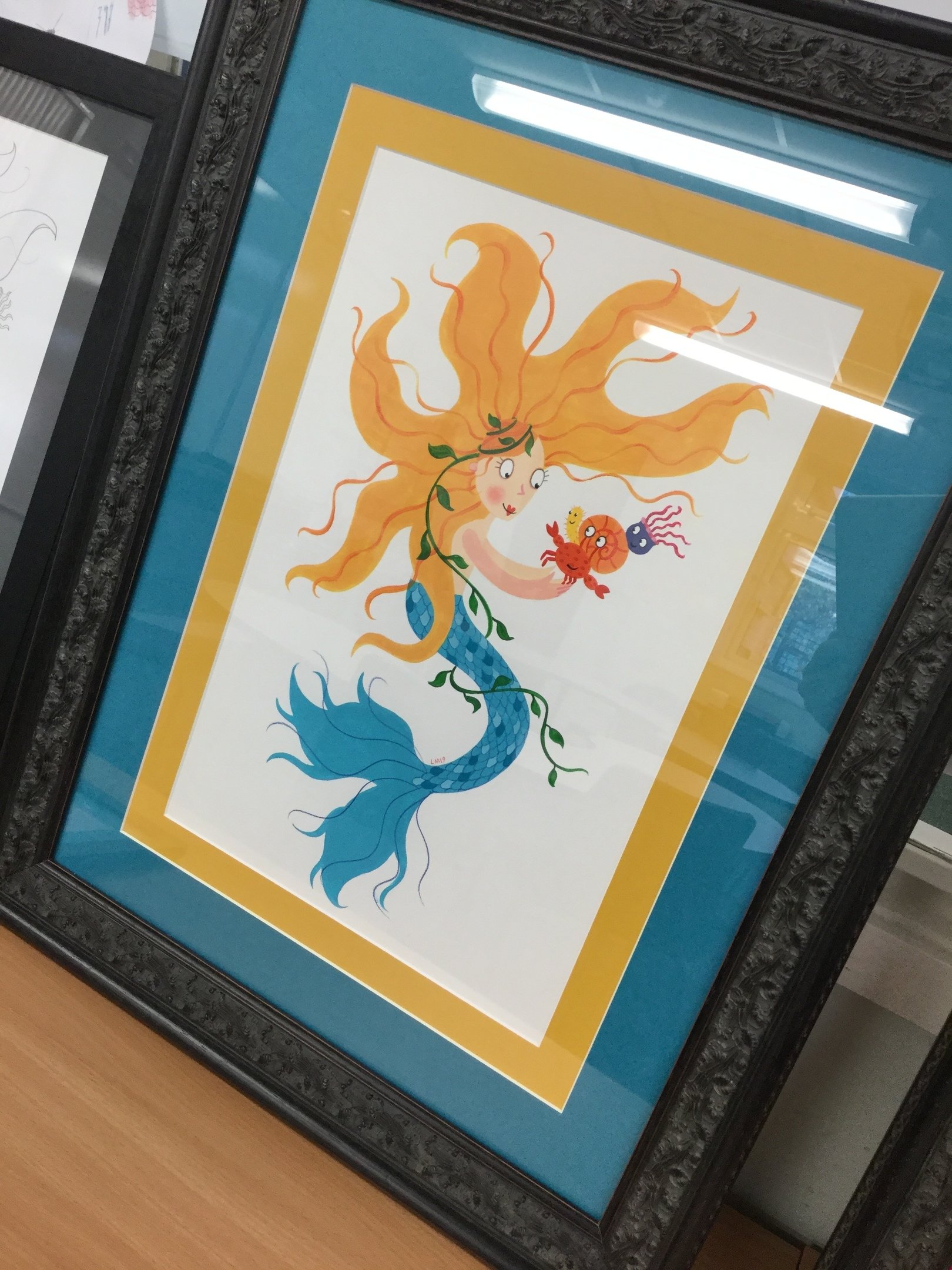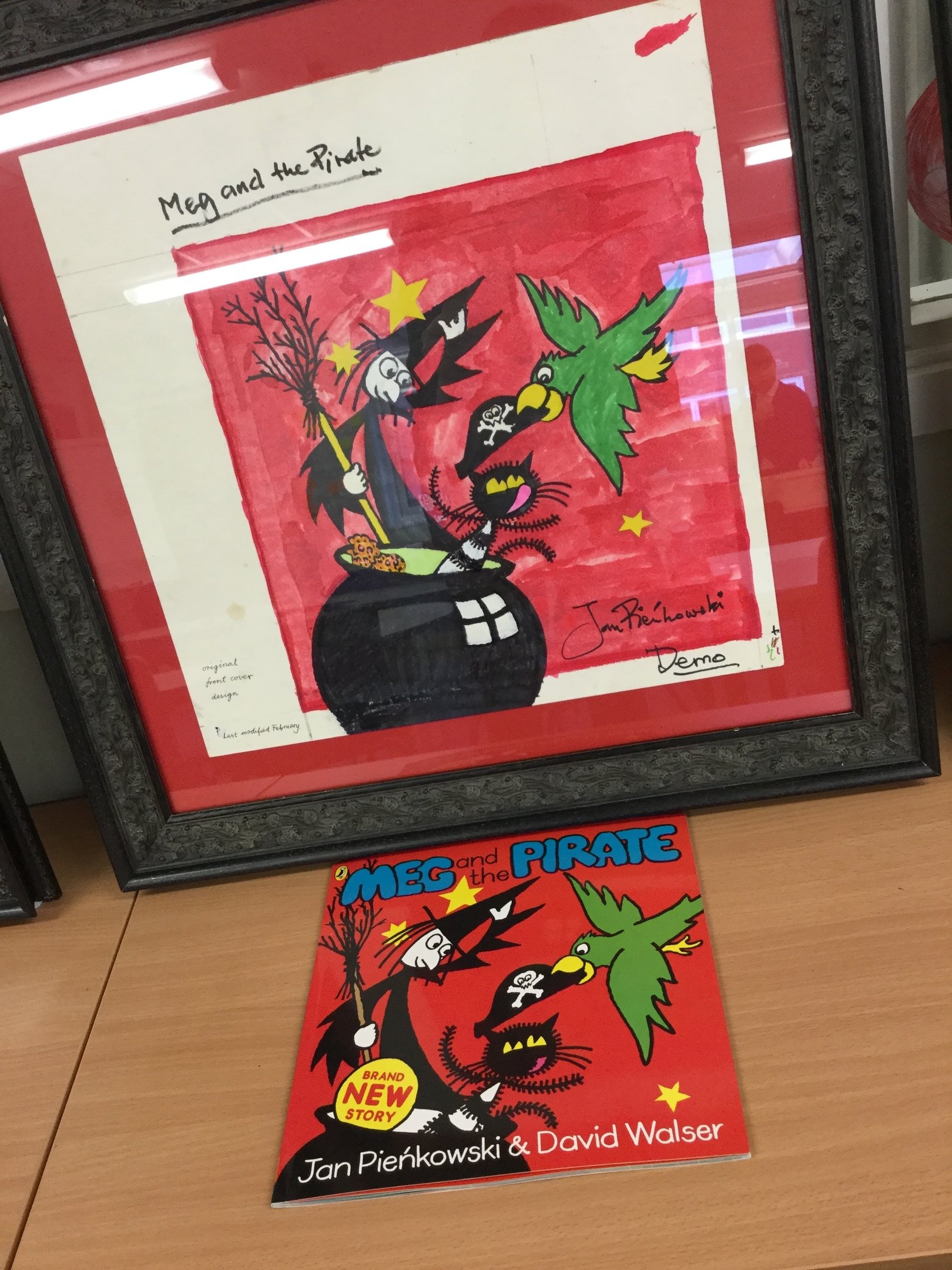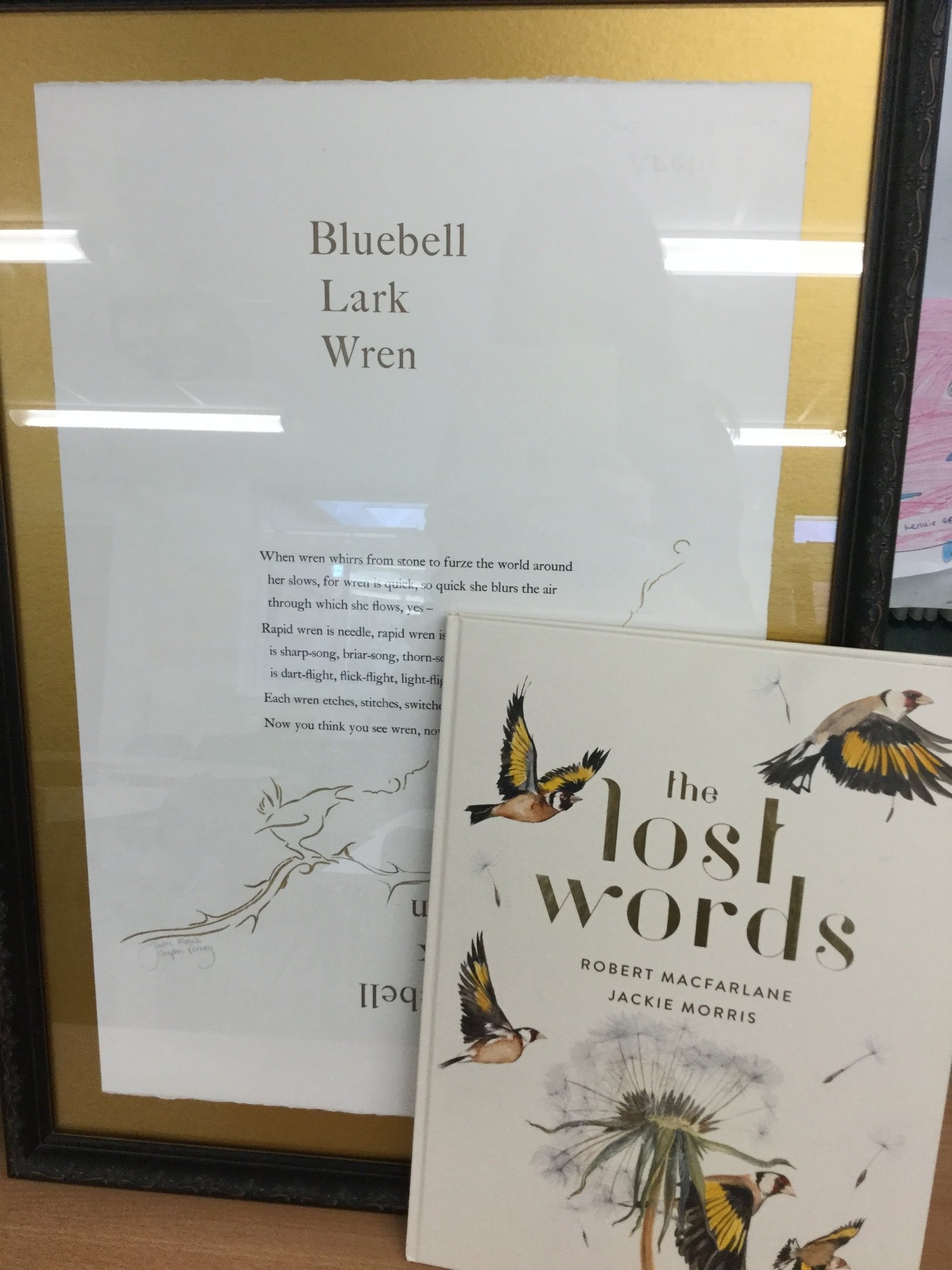 Trim Trail Installation - Autumn 2019
We are delighted the new trim trail installation is complete and children from across the school are enjoying climbing, swinging, traversing and balancing their way round the obstacles. The trim trail has been purchased with money from the Sports Premium Funding, Dunchurch Festival Group and also from the PTA.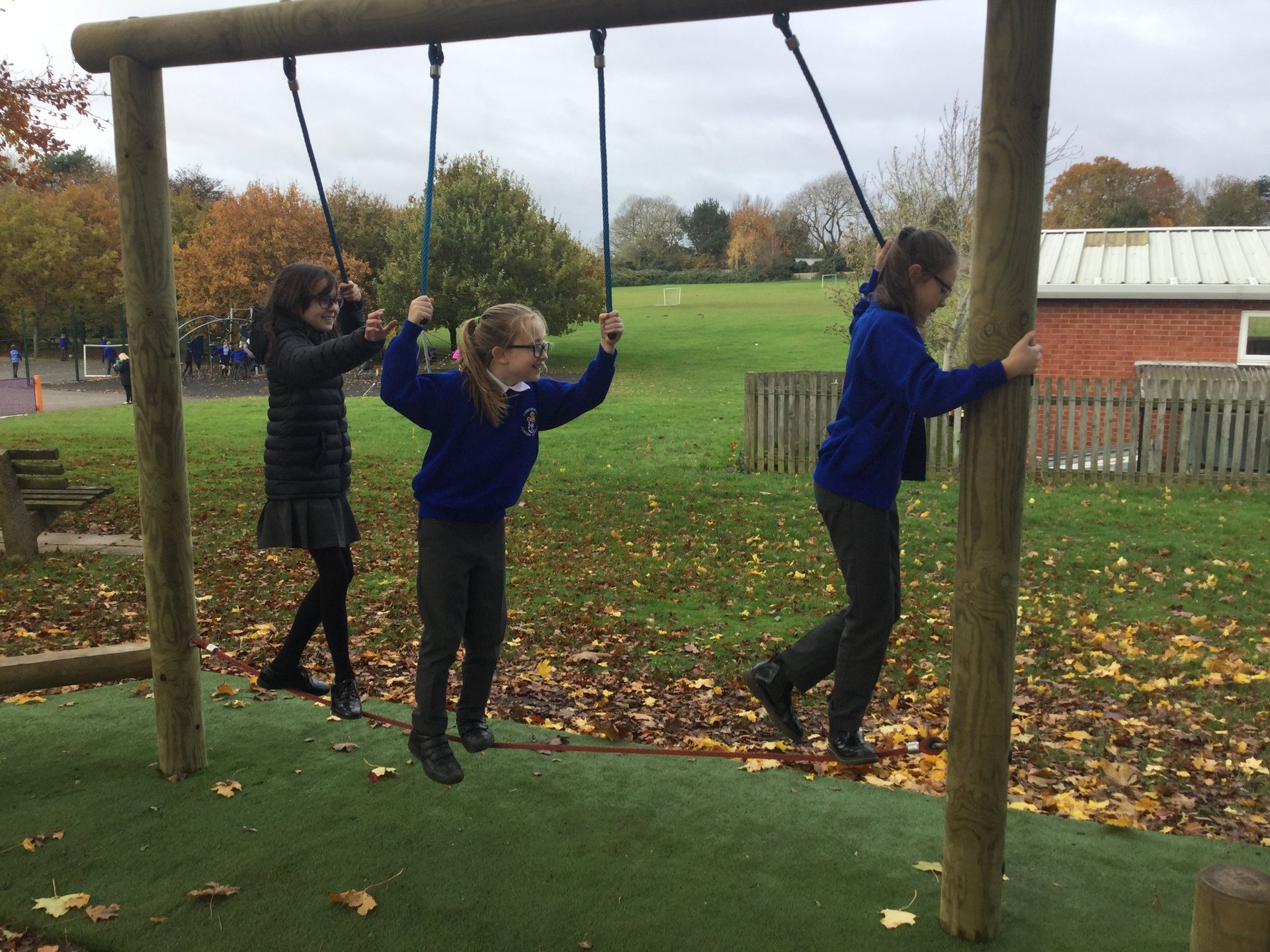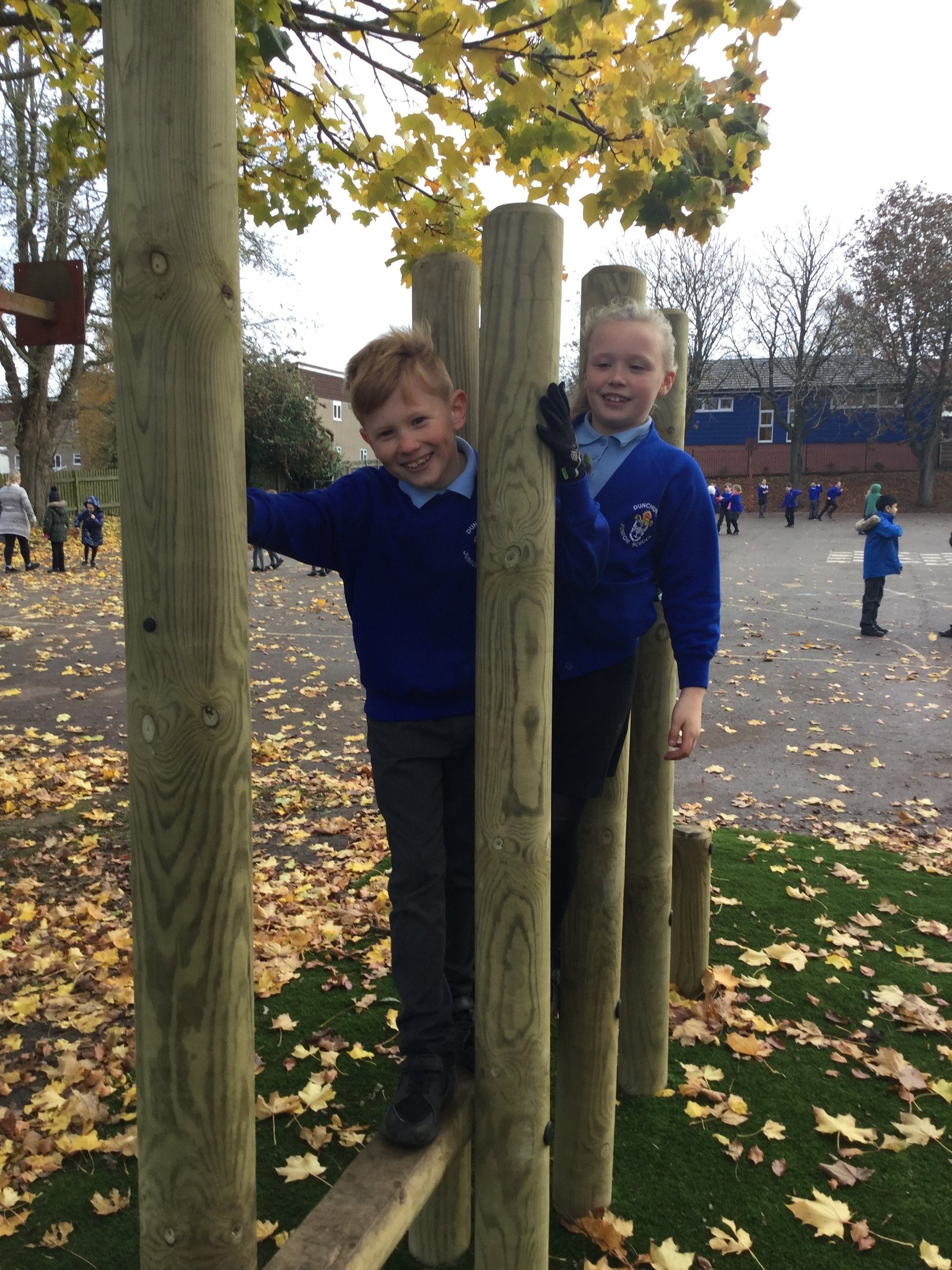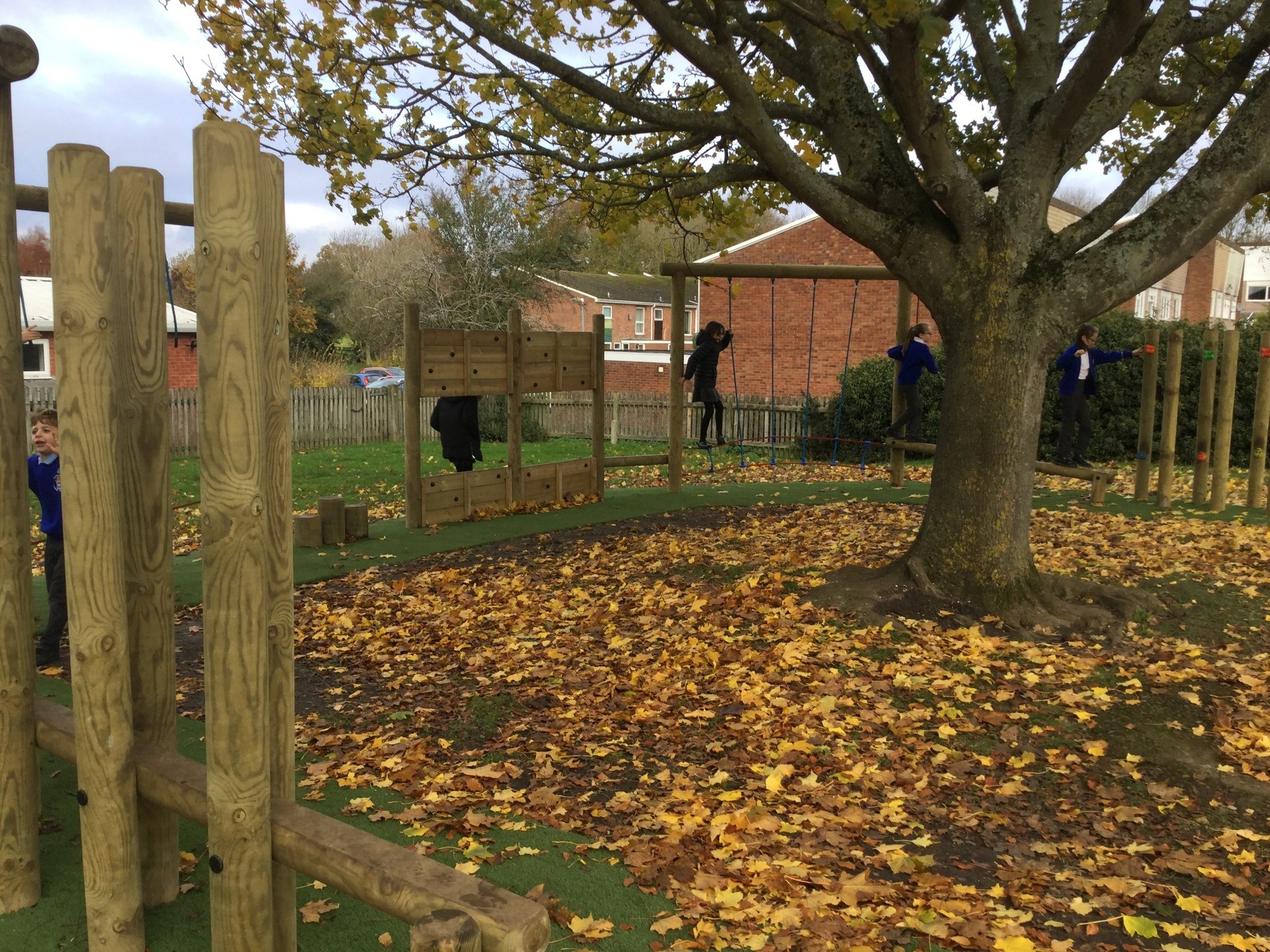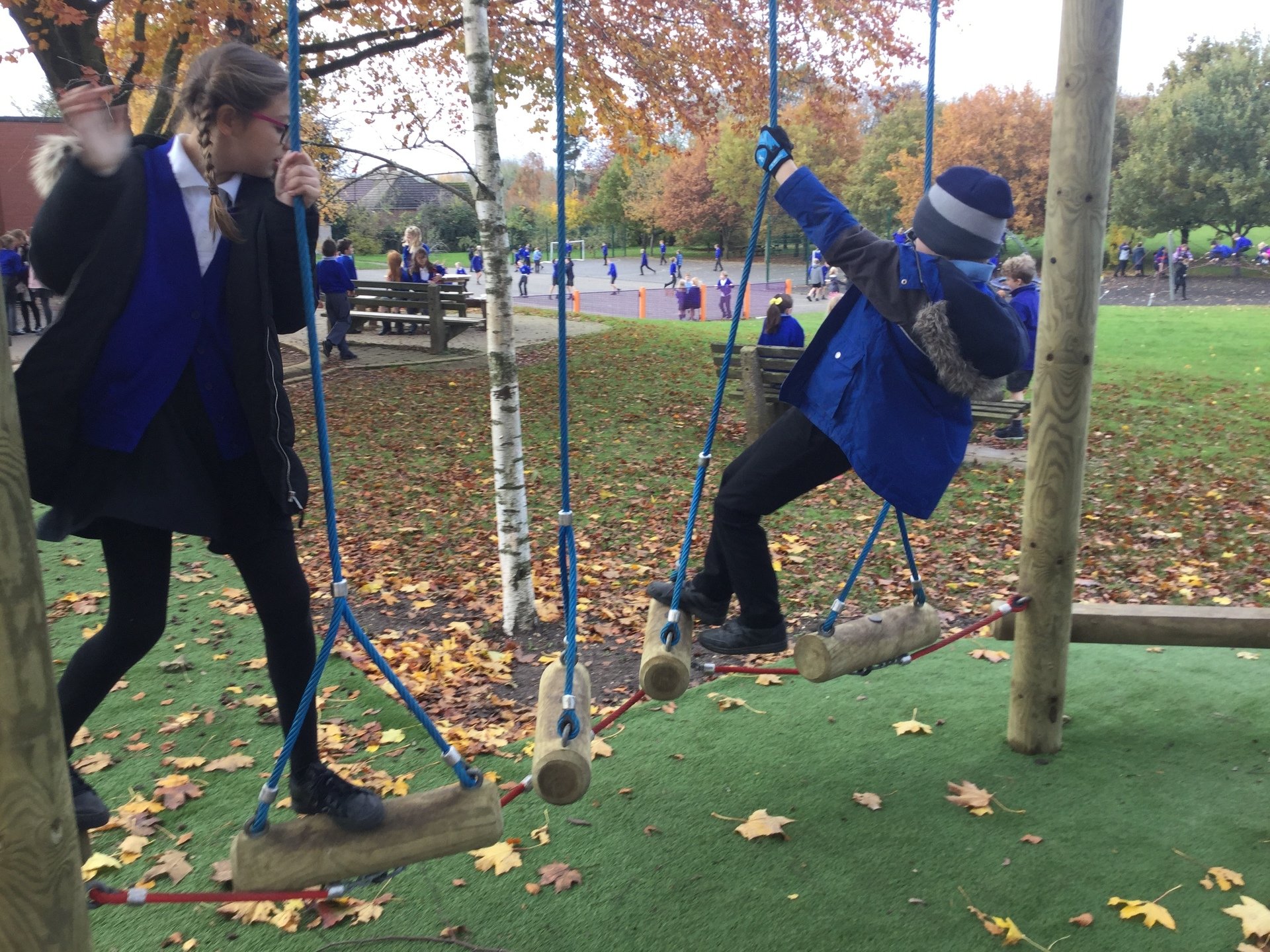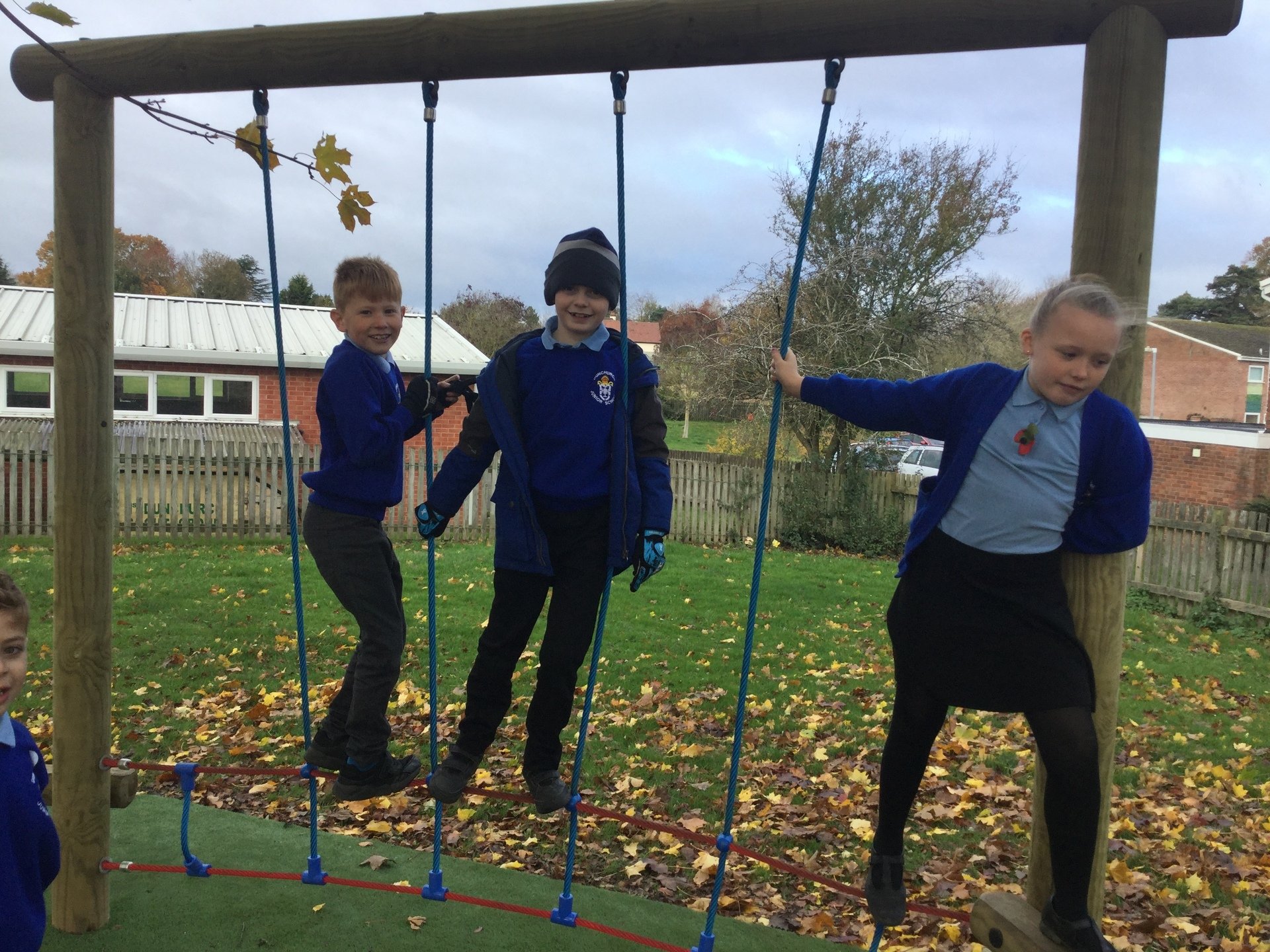 Remembrance Rocks - 7th November 2019
The Friends of Dunchurch group approached the school and asked if they would like to contribute to the village remembrance display by painting commemorative rocks. Lots of children from across the school volunteered to paint a rock, with images of poppies, candles and crosses to help remember the fallen soldiers. Two pupils then took the rocks to the village and placed them on the memorial outside St Peter's Church.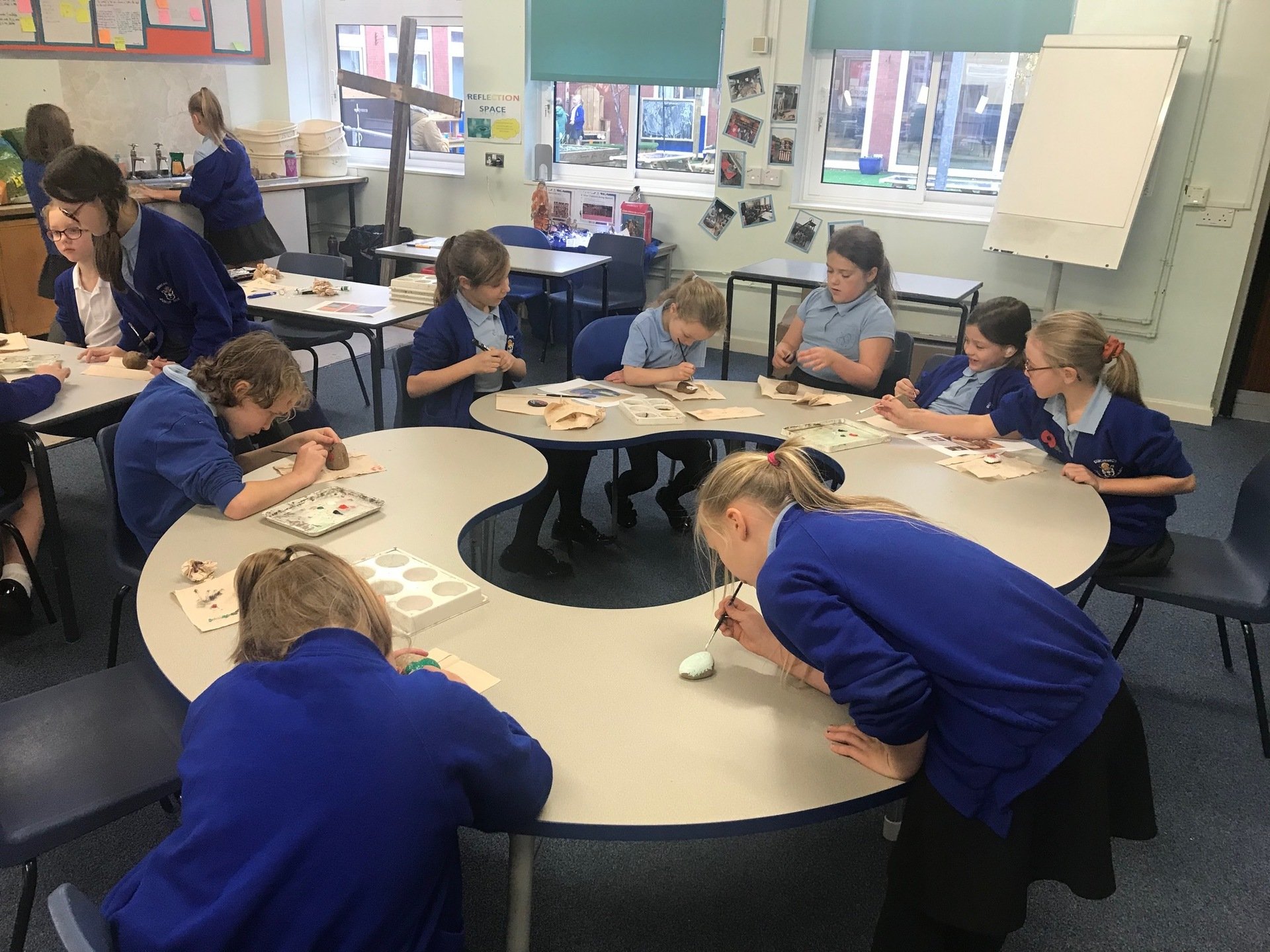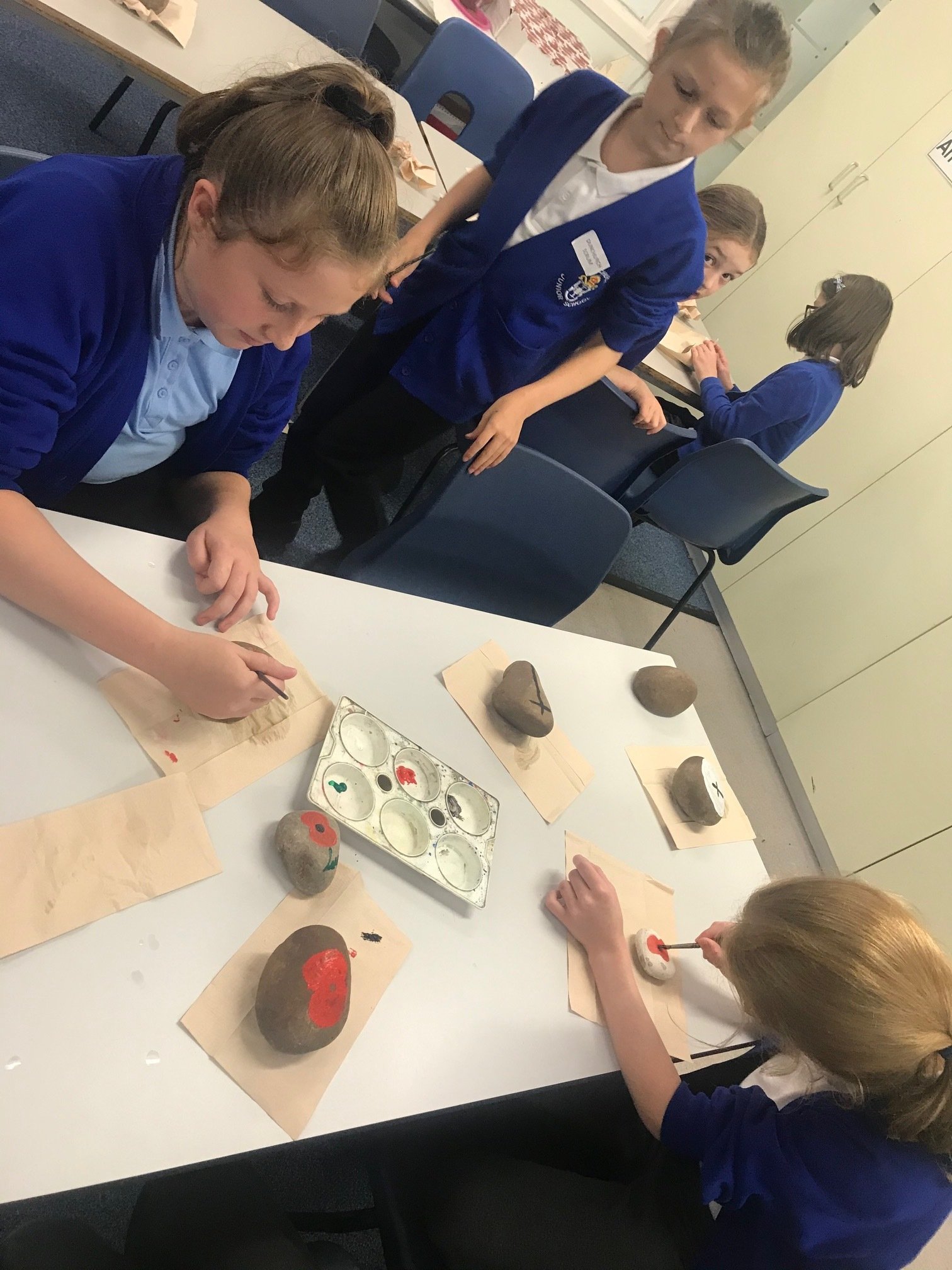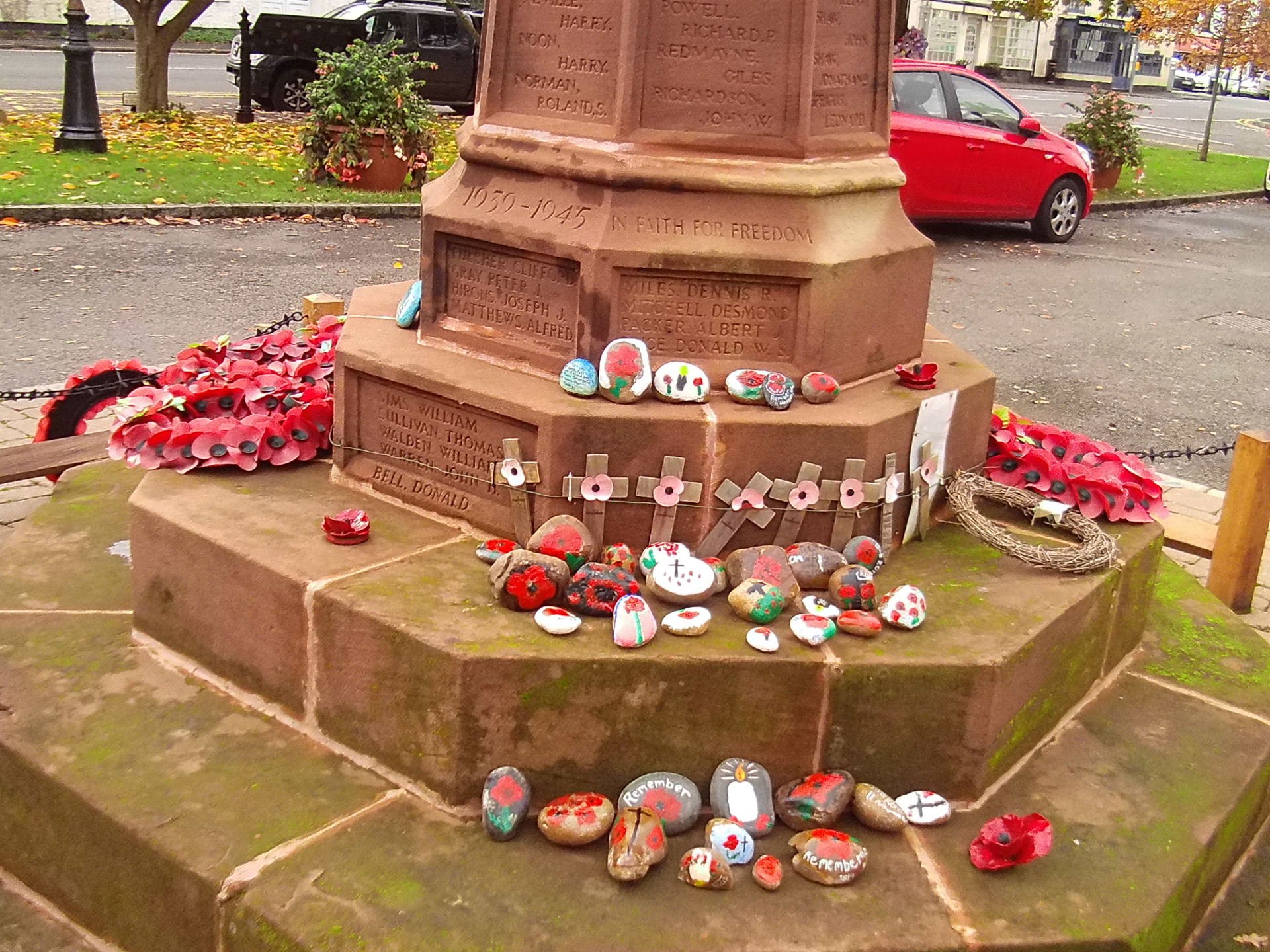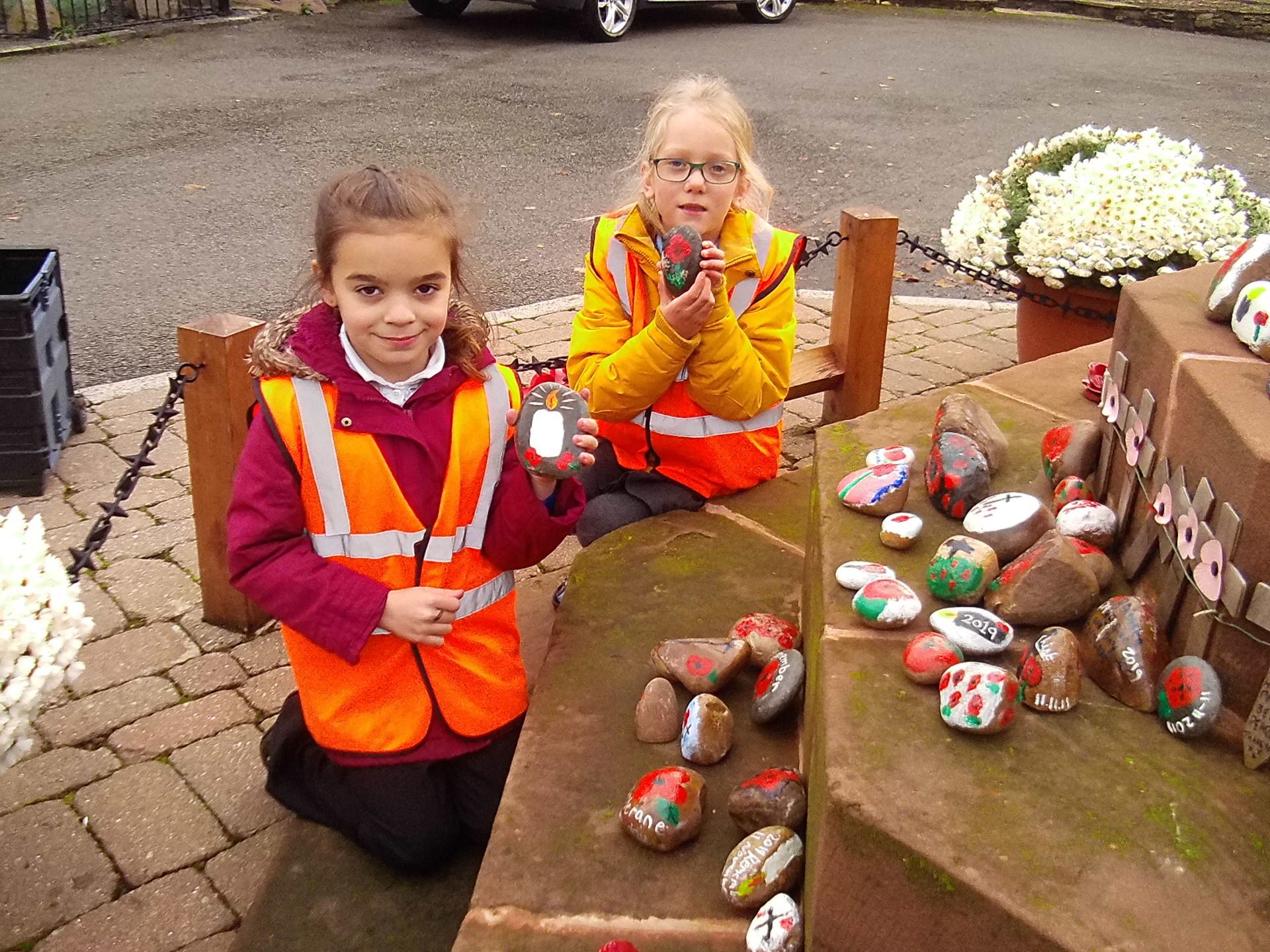 Aspirations Day - 24th October 2019
DUNCHURCH DELIVERS DREAMS
On Thursday 24th October the pupils at Dunchurch Boughton Junior School had an Aspiration Day to learn about different careers. Everyone had fun jumping from class to class listening to a variety of presentations.
The day started with a job quiz which matched children's skills to potential careers. During assembly the children guessed the different jobs of four mystery people. Mrs Miller, Co-head of School, joked she felt like she was on 'Question Time'! The adults had mystery items to aid the children's discovery. Eventually after extensive questioning, the pupils worked out what everyone did: a doctor; a spy, a British Transport Police Inspector and a radio presenter.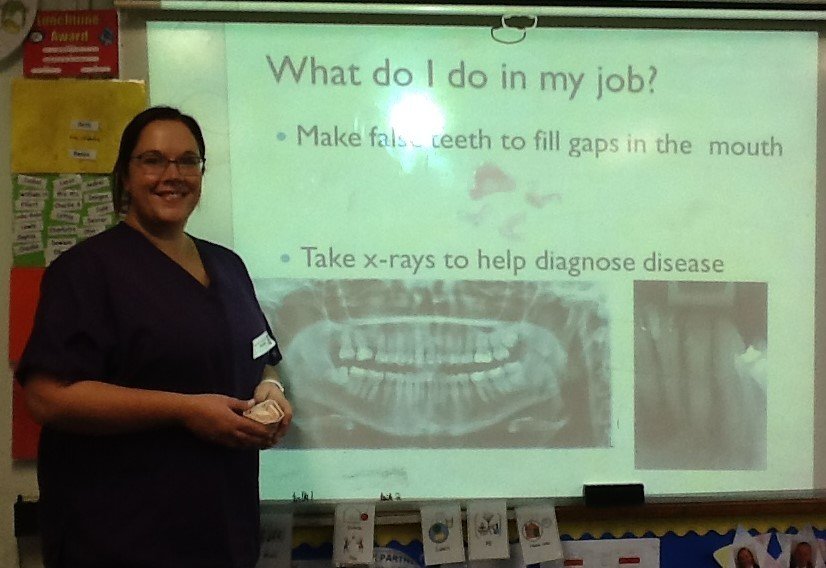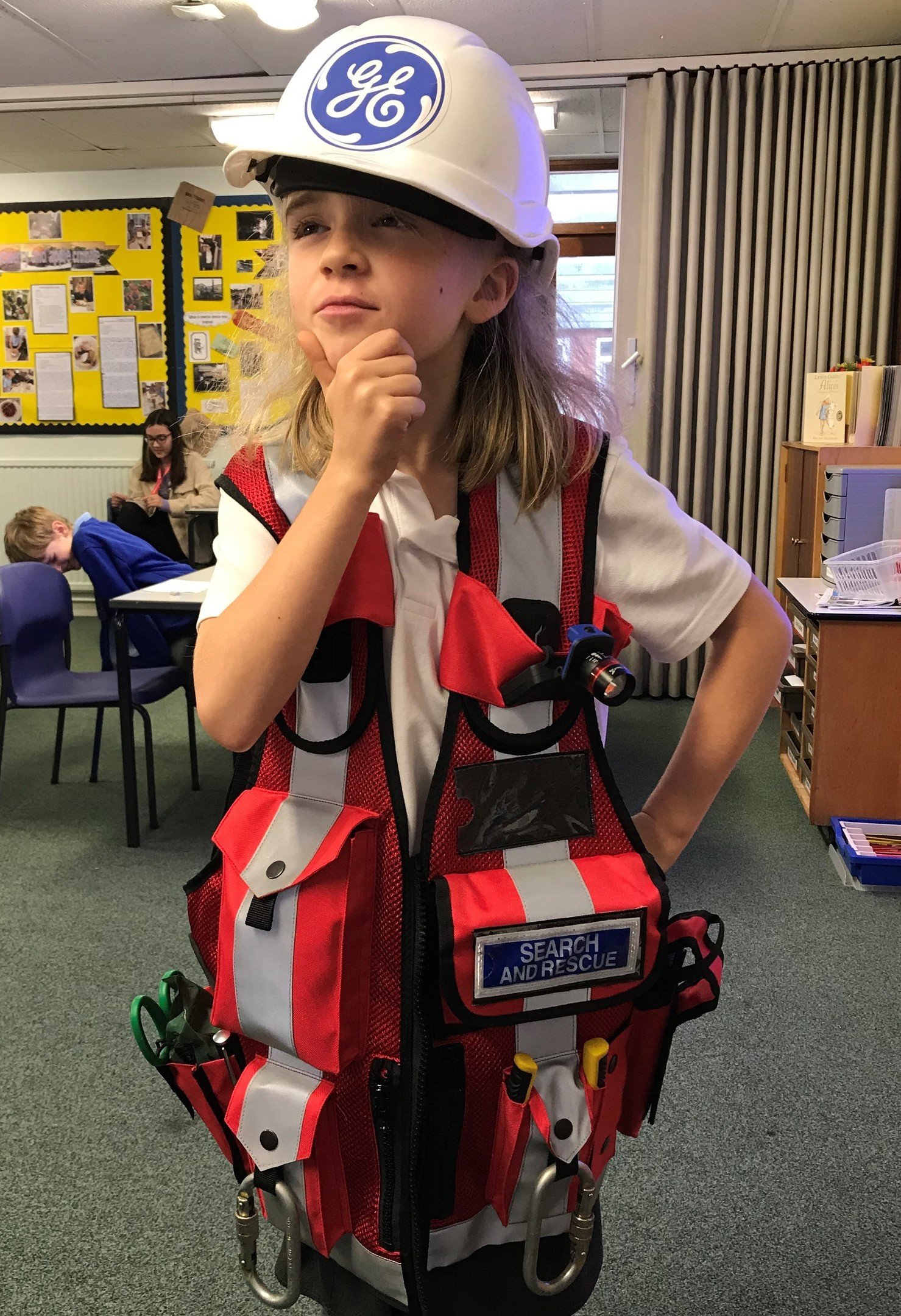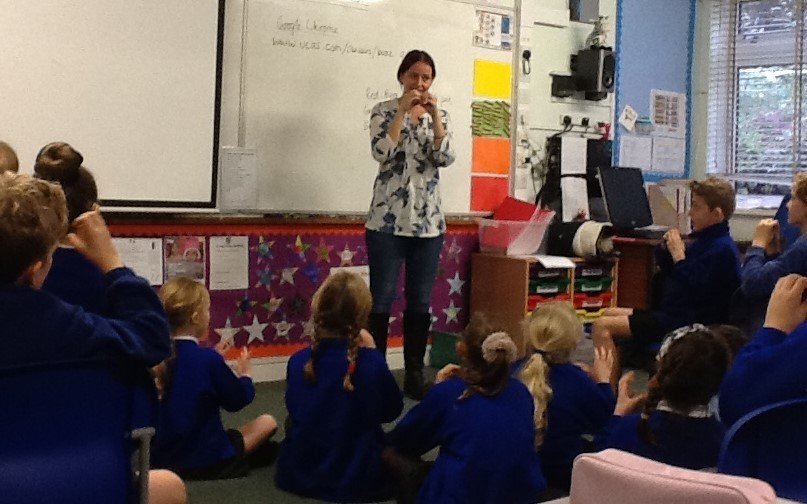 During the day the corridors were buzzing as the children experienced diverse future pathways. Each classroom had a different person explaining their jobs, including ex-professional footballer, Brian Borrows who had this advice for the pupils listening on how to deal with mistakes: "Yes, be disappointed but use it to get better!"
Other speakers on the day were an animator, a business owner, a vicar, a dentist and an engineer. Mr. Anstruther told reporters, "I am explaining how I became an engineer and the rules about my job." Children also got hands on experience with some of the roles during the afternoon workshops.
Mrs Miller explained that she hoped the children would learn about some jobs that they possibly didn't know about before. Also that the day might open the children's eyes a little bit to more jobs that are available in the world and start to think about their future and dreams and start to go for them. It seemed to work as one pupil told us "Before we did careers day, I never thought about what I wanted to do, but now I want to be a Social Worker."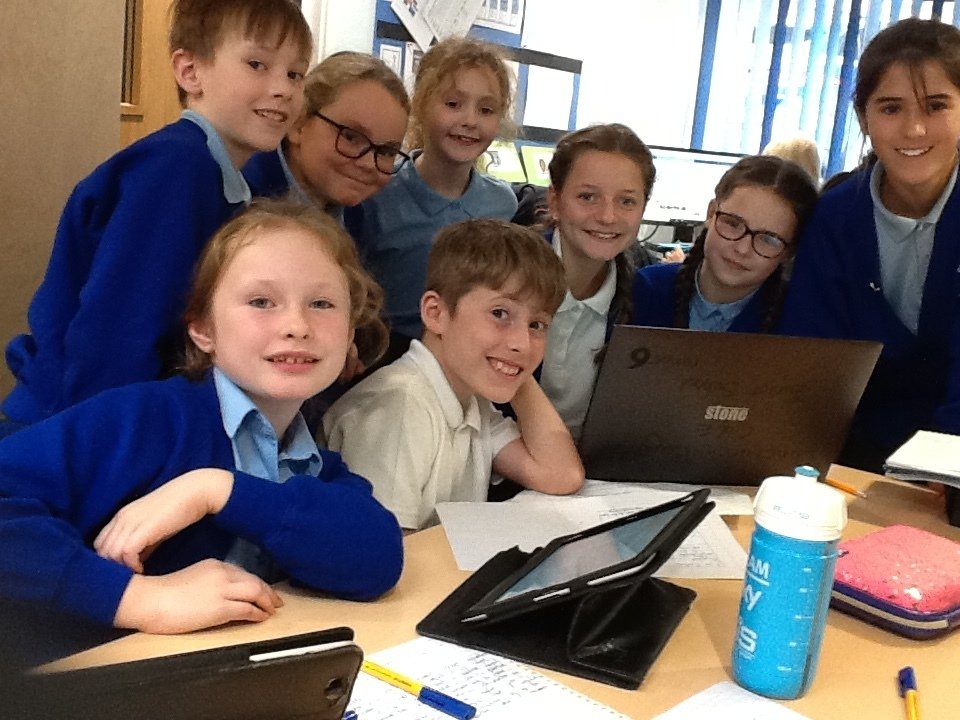 A small group of children worked alongside a radio broadcaster to report of the day's events, this was then broadcast on BBC Coventry and Warwickshire. Mrs Read, Co-Head of School, who organised the day, was delighted that it was such a success and thanked all the adults who had given up their time to work alongside the children and inspire them to achieve great things.
Written by the Dunchurch team of reporters.
Thank You Vicar - October 16th 2019
Children from across the school helped Mrs Miller plan and deliver a special assembly to say a big 'THANK YOU' to our vicar Rev. Pat. The children performed two plays written by pupils and sang a song composed by another child. Rev. Pat was presented with cards, flowers and chocolate cake.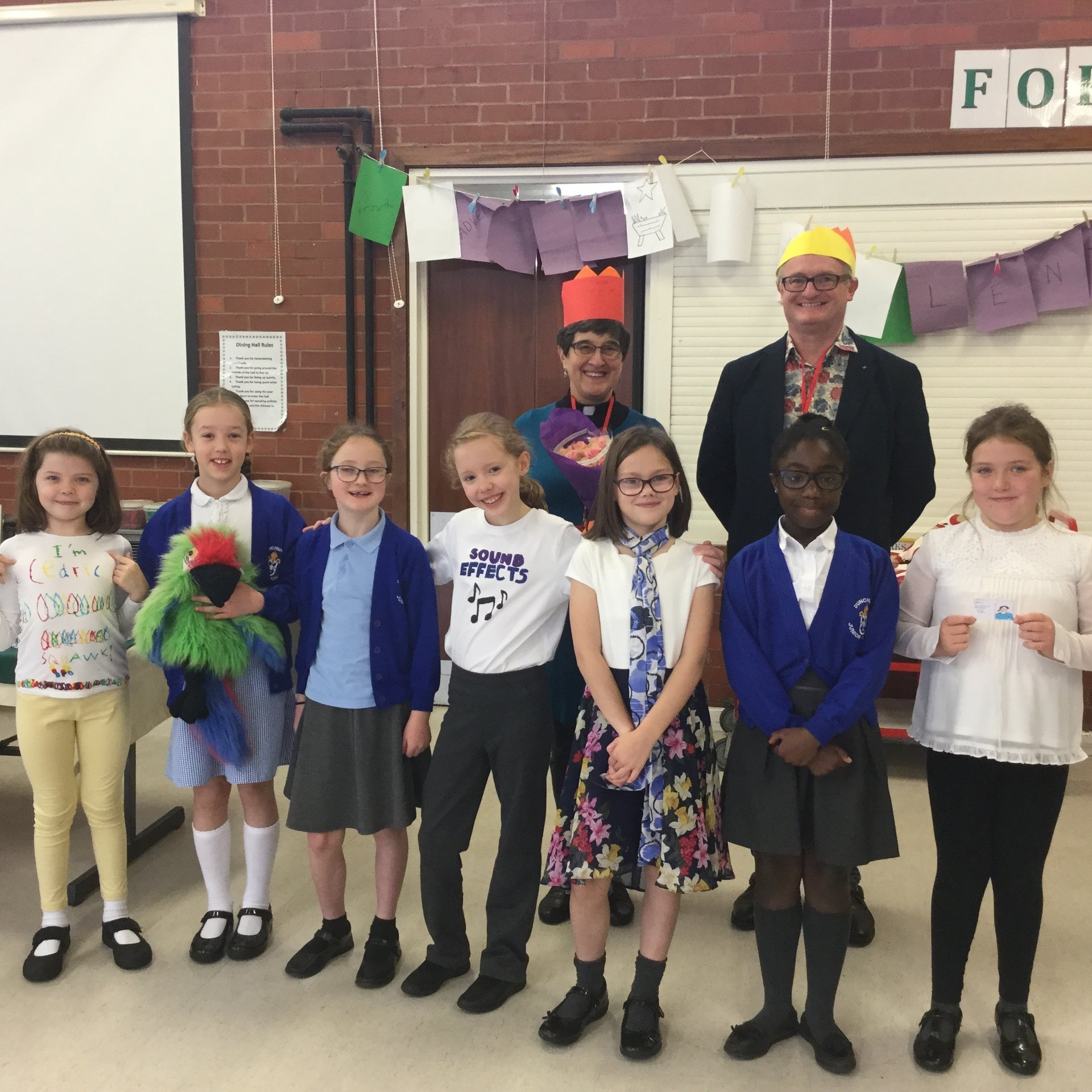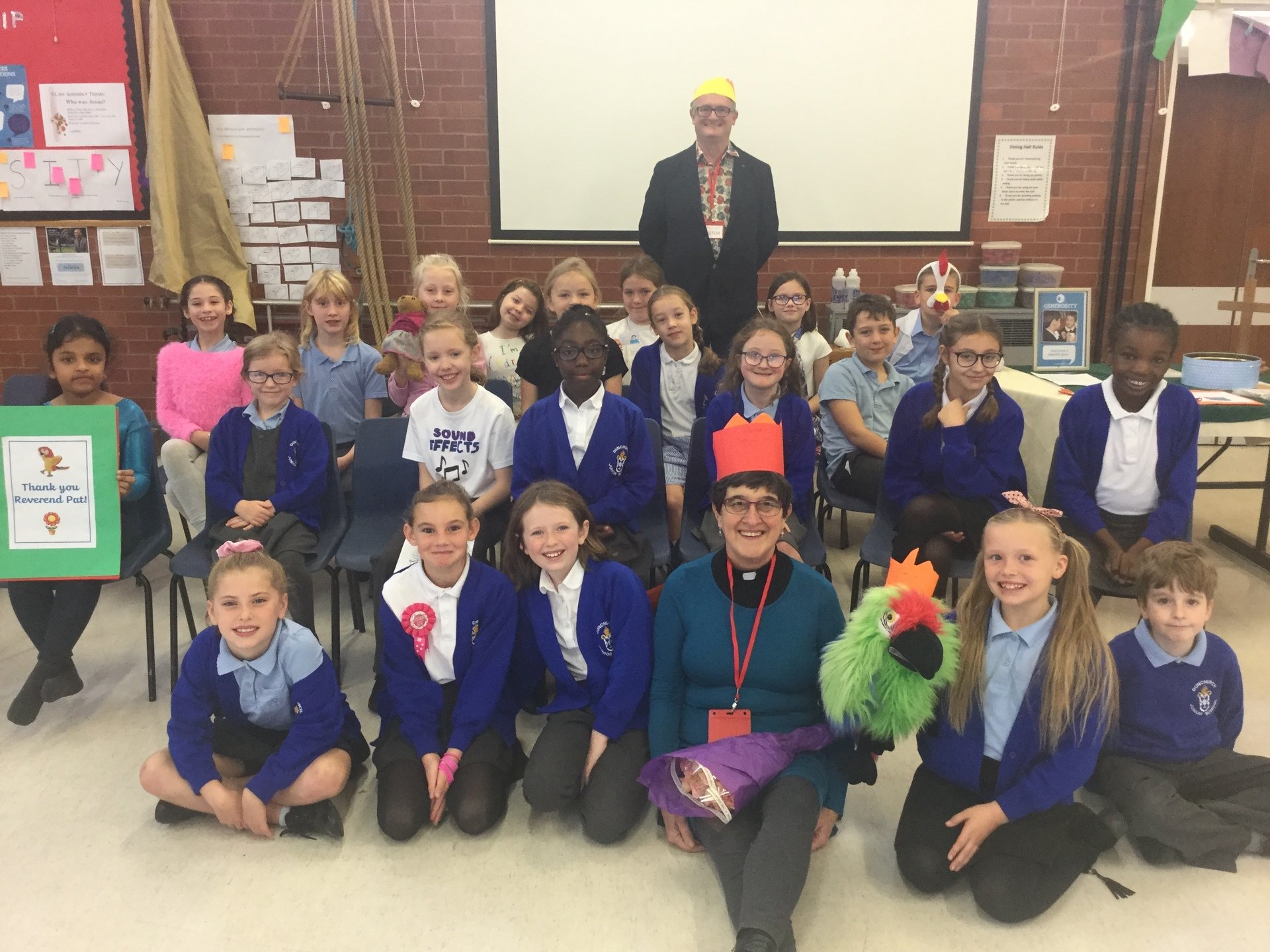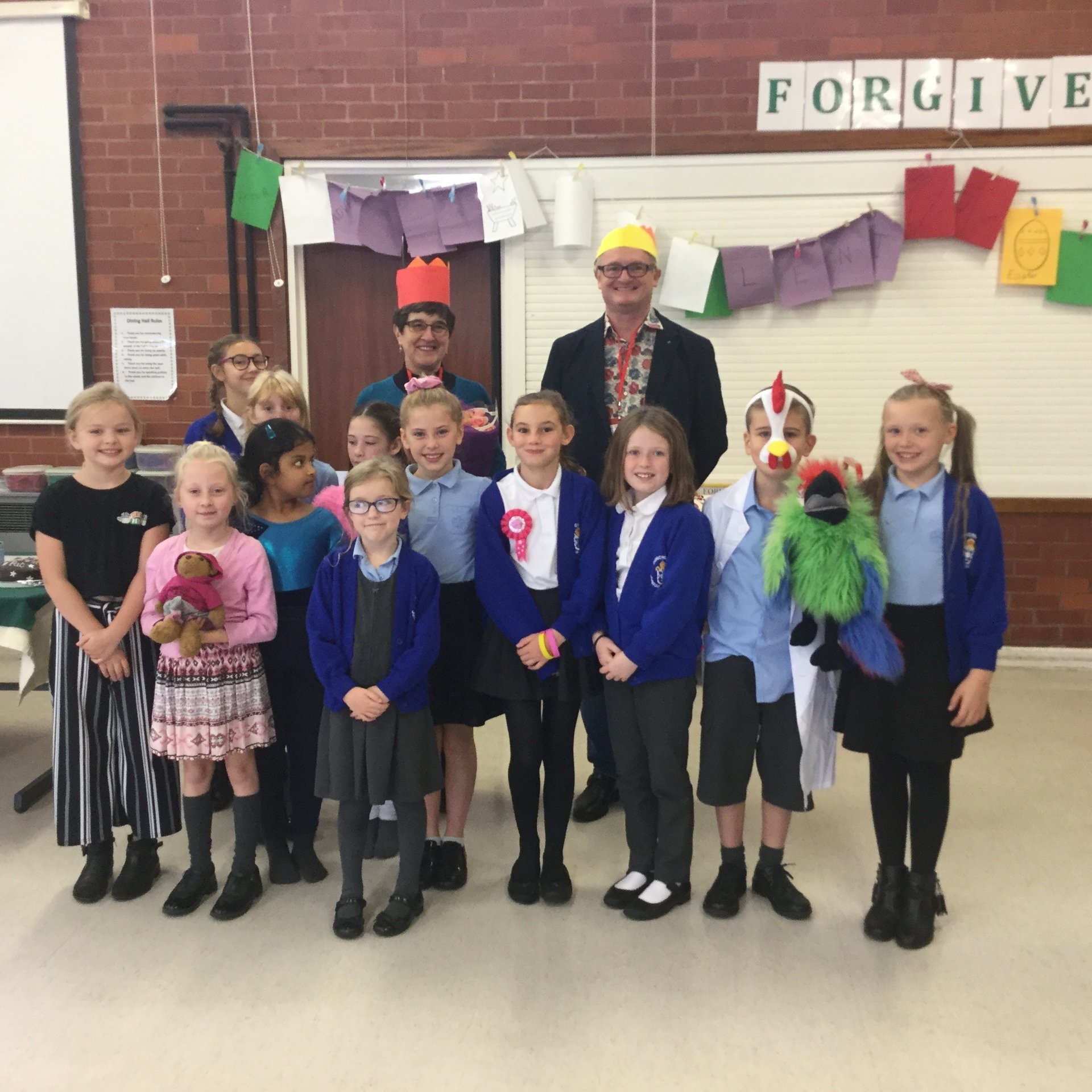 Tag Rugby Tournament - October 4th 2019
A selection of pupils from year 6 represented the school in a Tag Rugby tournament... here is their match report:
We arrived at St. Andrew's Rugby Club with high spirits. We were chosen to represent Italy in the tag rugby tournament. Our team started in a pool of four schools; Oakfield, St. Marie's 2nd team, Northlands and ourselves. Fortunately, we beat Northlands with a score of 6-2, rising from a previous score of 2-0. We then proceeded onto playing against Oakfield, luckily beating them with a result of 3-2. After that, we moved on to a third game opposing St. Marie's, in which we drew with an end score of 2 all. As luck would have it, we came out on top, because of try difference and progressed to the semi-finals. Our semi-final game was against a very good side (Our Lady's). It was an end to end game, full of tries and the game went into extra time in which we started with the ball, ran up the wing, got tug, laid it off and we scored a try… sealing the victory and moving us on to the final. The Mayor of Rugby arrived as the final kicked off and two professional rugby players stood on the side line observing both teams skills. It was a very tough game against St. Marie's 1st team. This was a game full of tactical plays and teamwork. We went 1-0 down and at that moment we didn't think we could pull it back, but somehow we found a bit of hope and brought it back to 1-1. Then they scored to make it 2-1 but again we fought back and somehow scored a try. We thought it was going to extra time, but in the dying seconds their defender dropped the ball which A pounced on and scored the winning try. Overall we had a great time and to top it off we won the tournament bringing home the trophy. This means that we get to be flag-bearers and do pitch side activities at the Ricoh.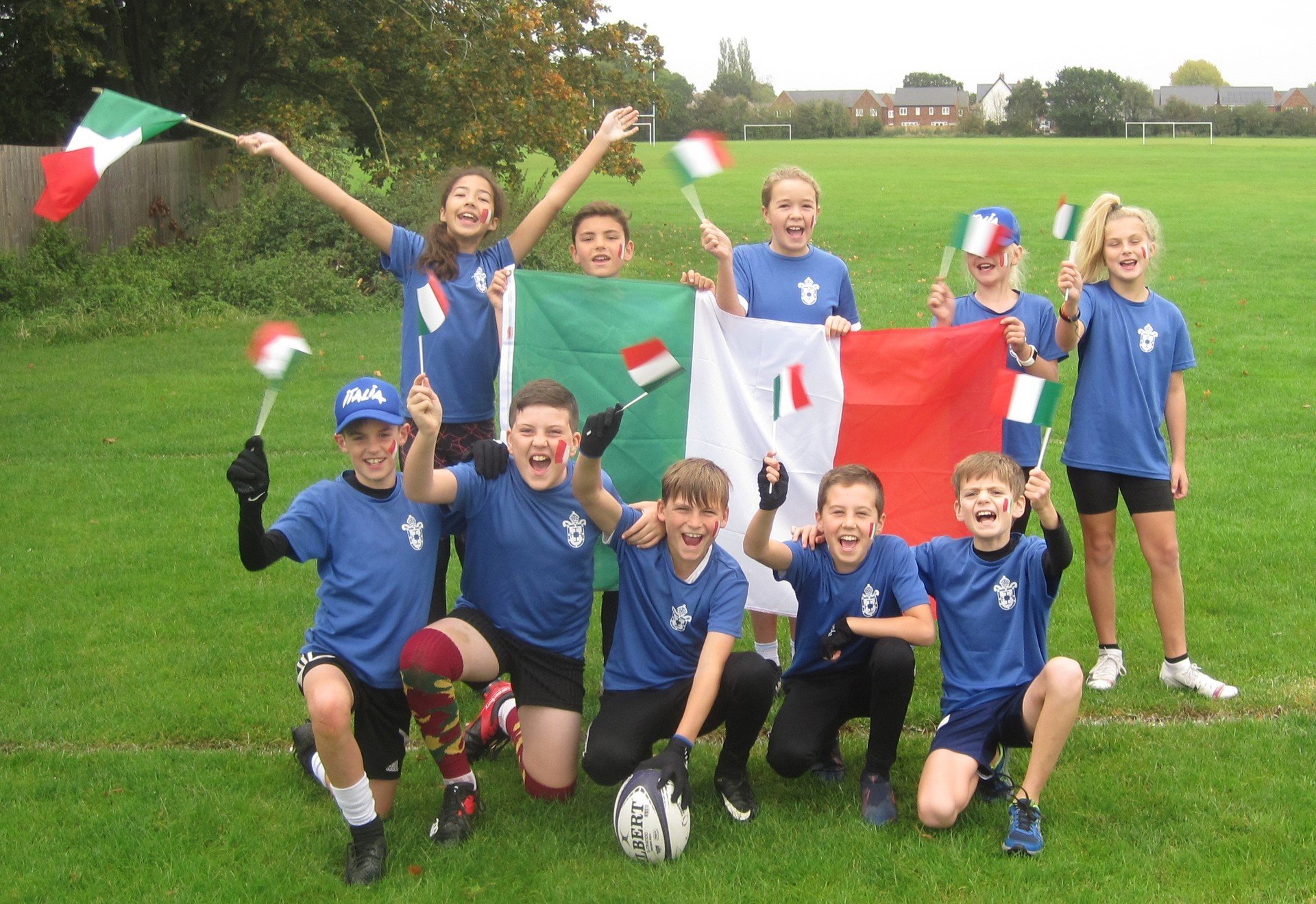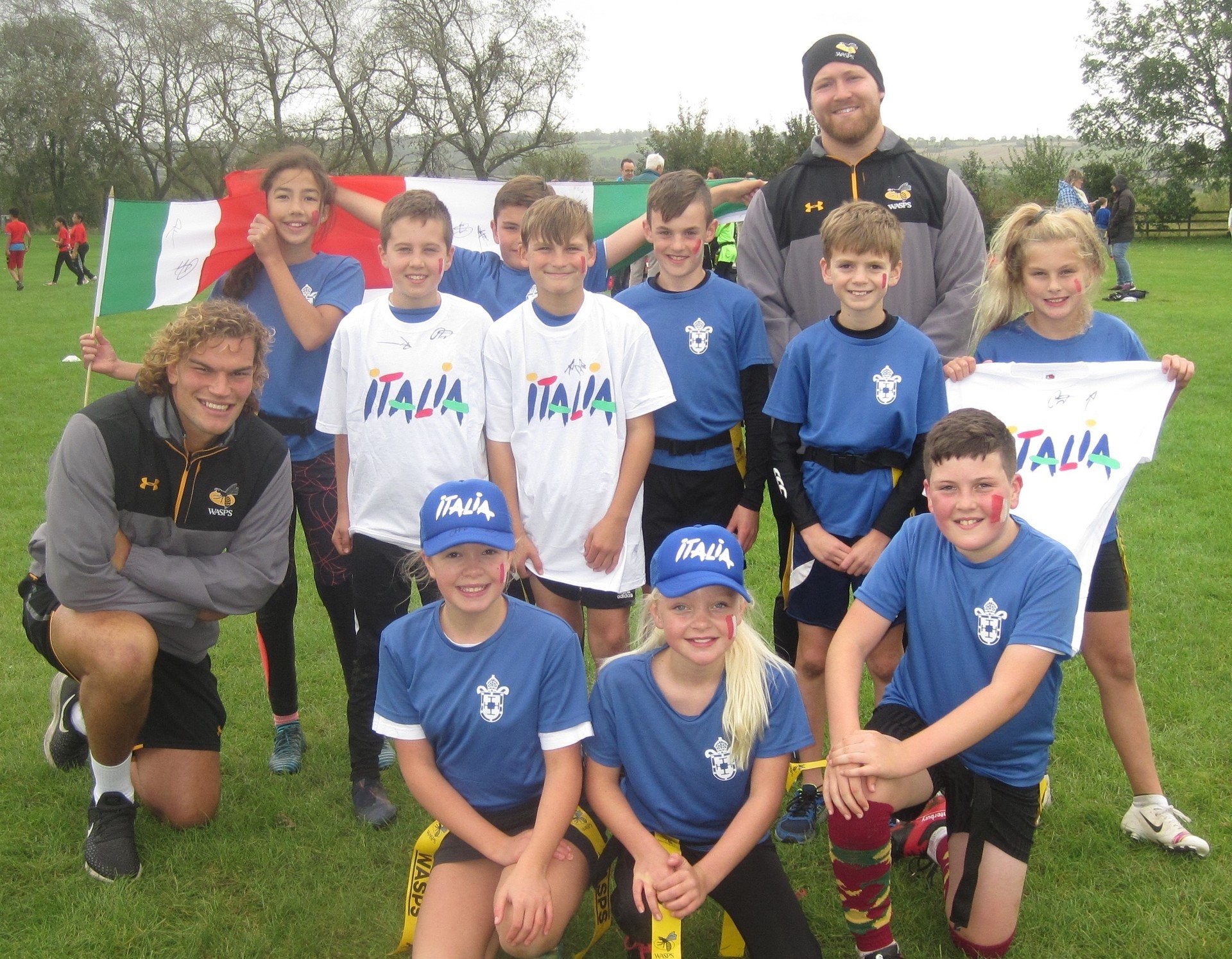 Rugby in Bloom - September 17th 2019
Representatives from Gardening Club and Mrs Broderick attended the Ben Hall to collect our platinum award. The children had the opportunity to try on the Mayor's robes.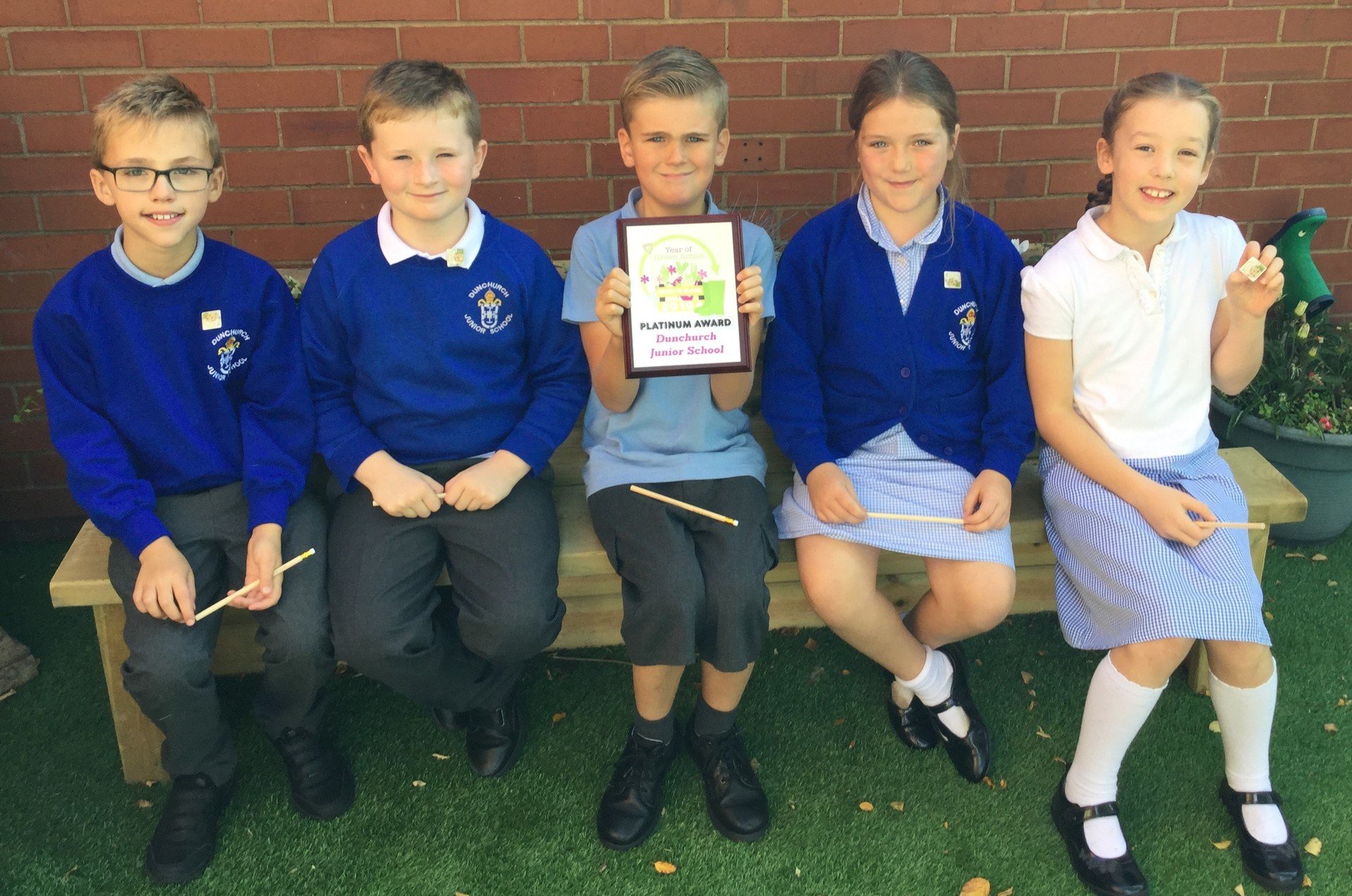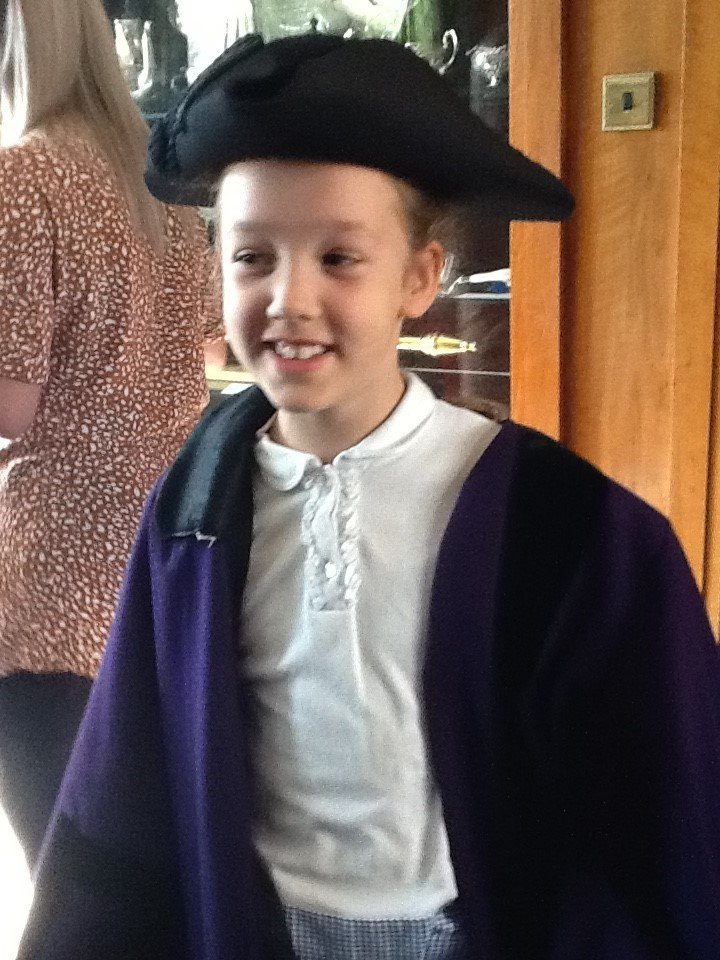 Cycle Tour- September 13th 2019
The whole school enjoyed watching the tour. We came back with a bag dropped by one of the cyclists. The children have been guessing what it contained. All will be revealed soon.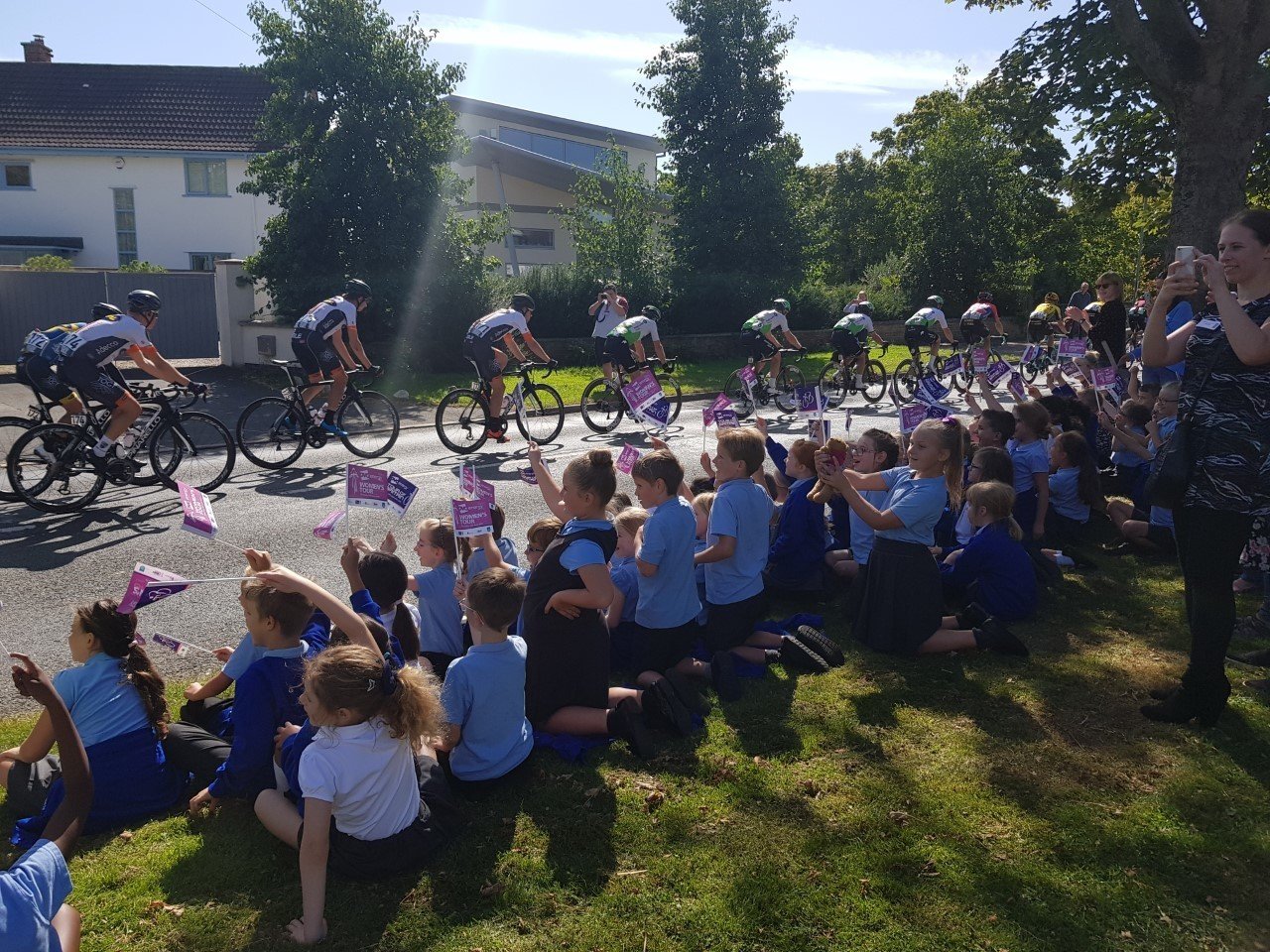 Quad Redevelopment- September 2019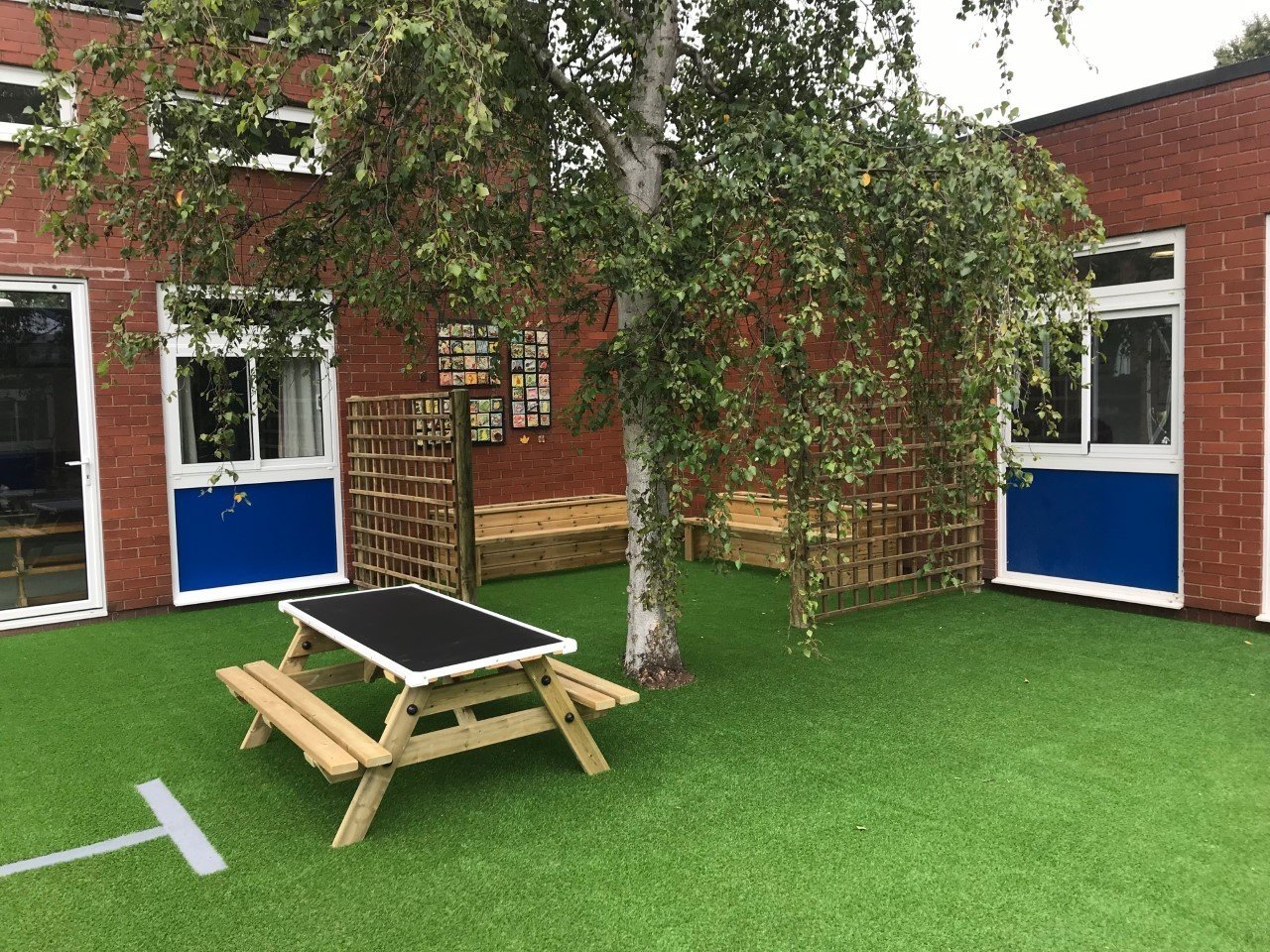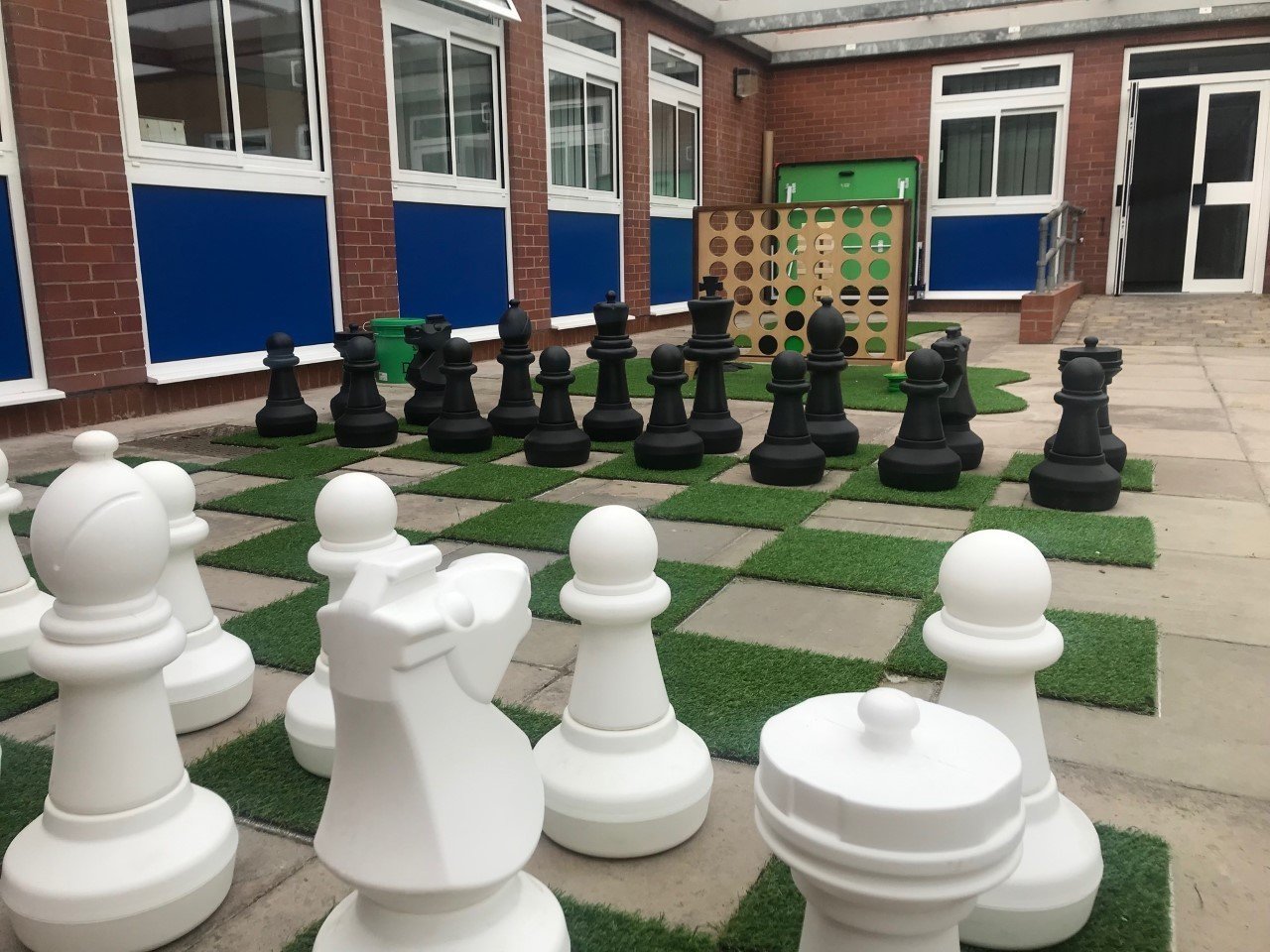 The past week has seen the quad redeveloped from a tired space into a new exciting area which includes spaces for: games, reading, gardening, reflection, eating, performing and playing. Children are now accessing this area at lunch and break time, as well as during lessons. There are still a few final touches to be added but it is already being well used.
The children enjoyed working with an artist to create Poles with our school values on. These are displayed in the quad.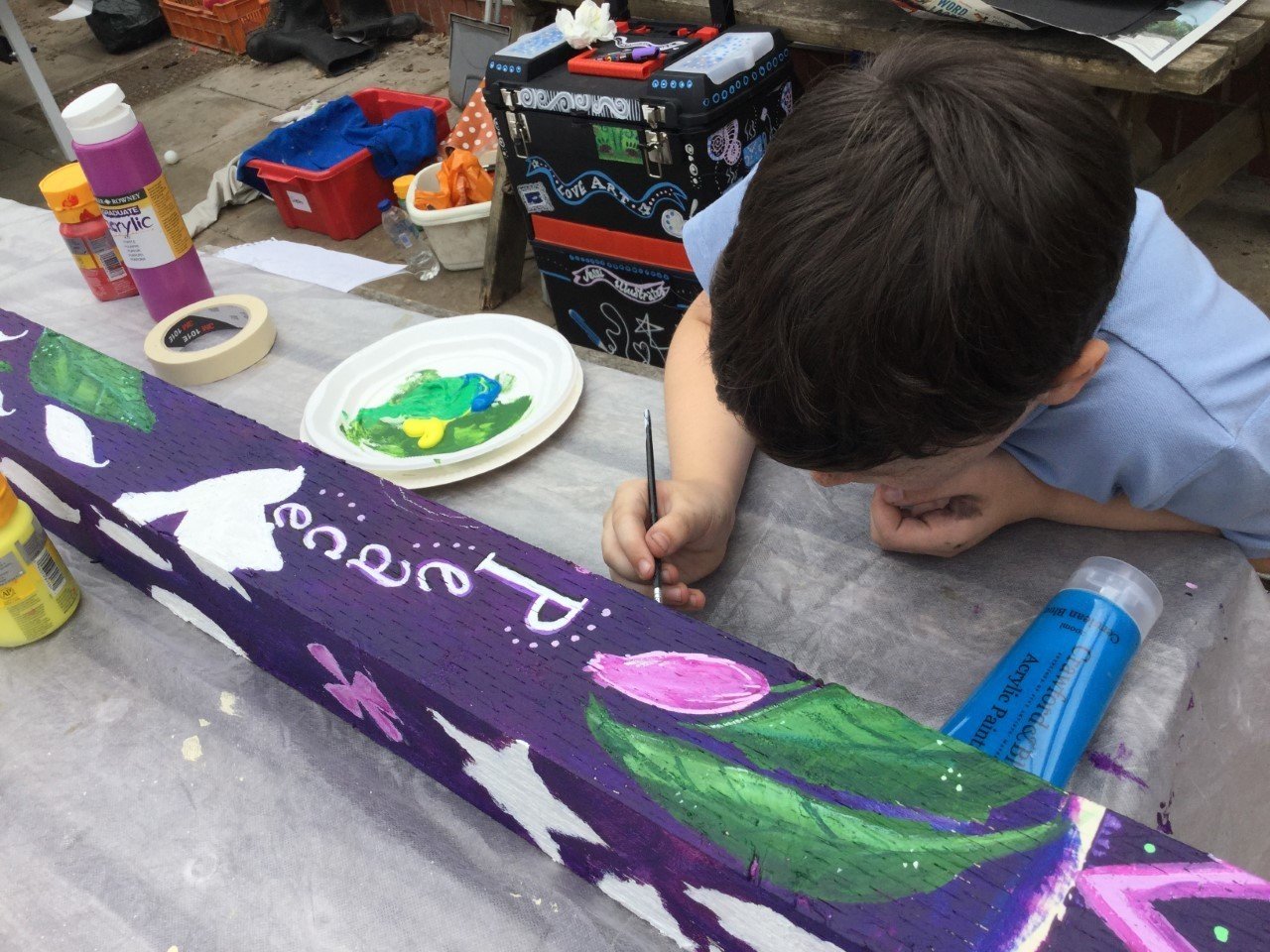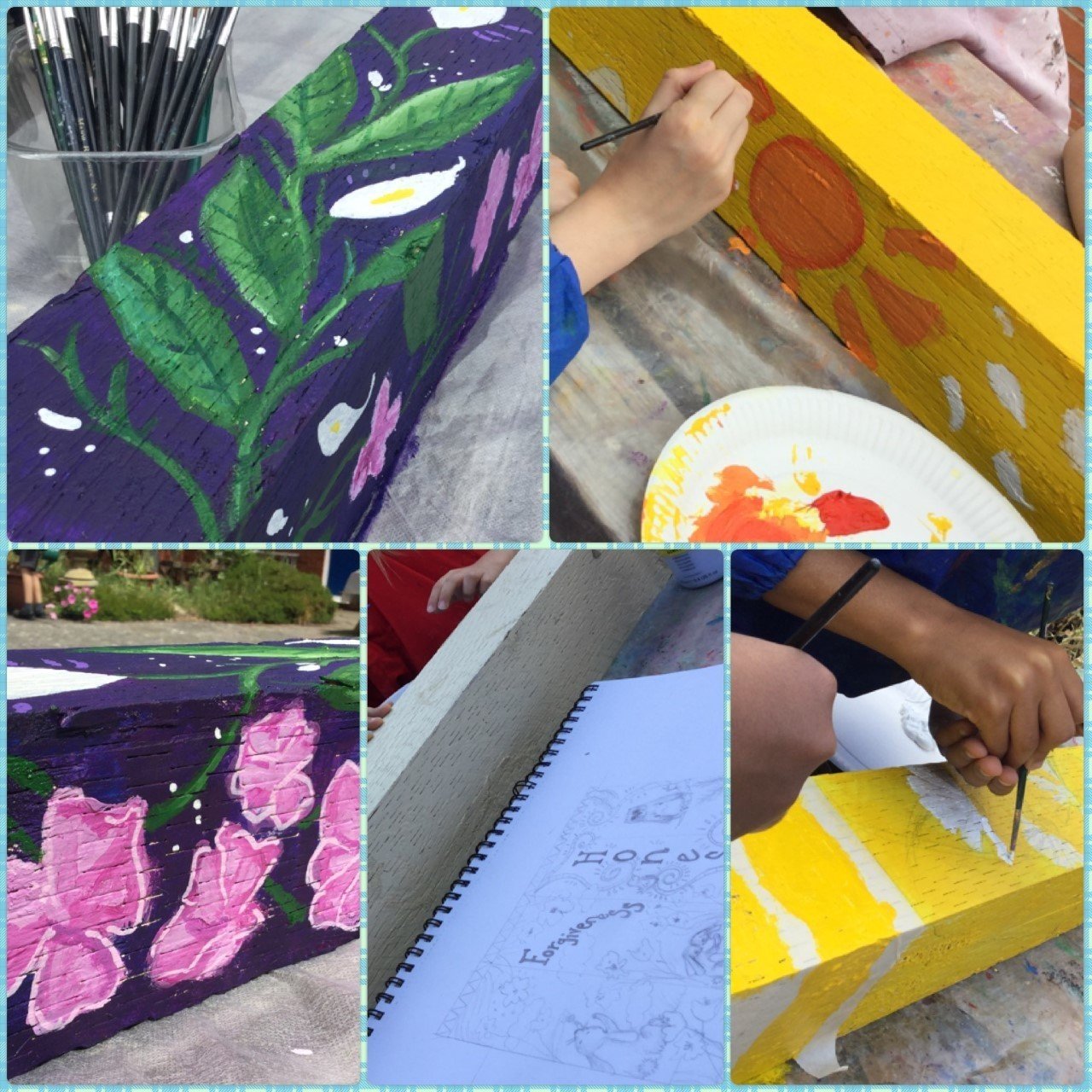 ------------------------------------------------------------------------------------------------------------