Information Communication Technology is incorporated into every area of study, but an hour a week is dedicated to teaching 'computing'. Our aims in using ICT are that all children will: -
develop practical skills in the use of ICT and the ability to apply these skills in the solving of problems;

extend the range of ICT tools used for communication, investigation and control;

select information, sources and media for their suitability;

enjoy using ICT and tackle all applications with confidence and a sense of achievement.

know how to stay safe online when using the internet and communicating with others, including email, instant messaging, social networks and the learning platform

develop information literacy skills.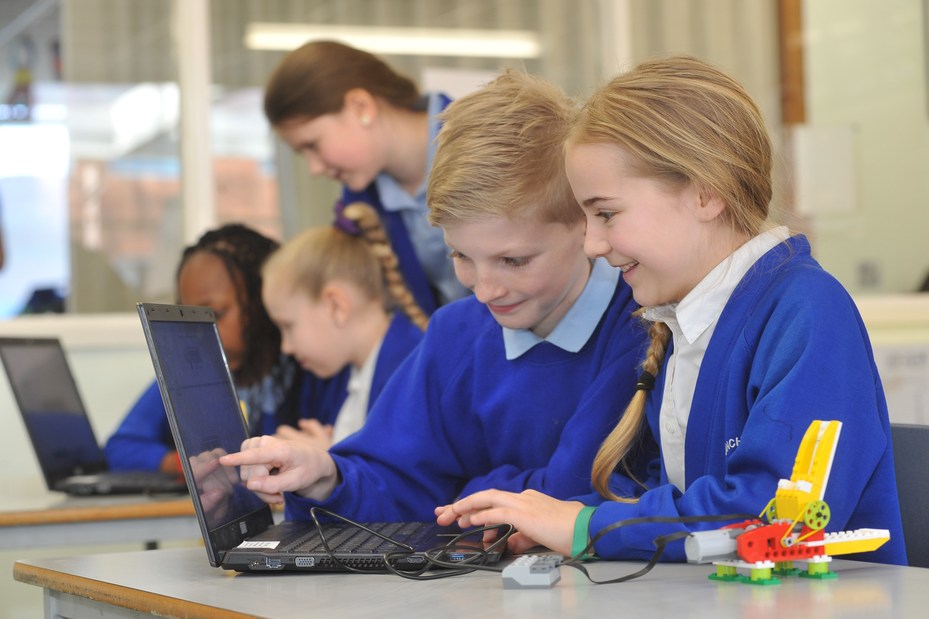 We have sufficient wireless laptops and Ipads for individual use within a class as well as a computer suite with 34 workstations that is used extensively to support and enhance the curriculum. We have Lego Wedo kits for children to learn programming. Year 4 are visited by a robot and Year 6 visit Jaguar Land Rover to further extend and enhance the learning of programming.
Children who have restricted access to computer facilities at home are identified and encouraged to attend computer club during lunchtime.