Year 3
Perfect Pizzas - DT - February 2020
The school's corridors were filled with the delicious aroma of pizza this week as year 3 completed their latest DT project. They collaborated in teams in an apprentice style task, which required them to create their own pizza company. Logos were drawn, slogans compiled, packaging constructed and finally over 60 pizzas were baked and eaten!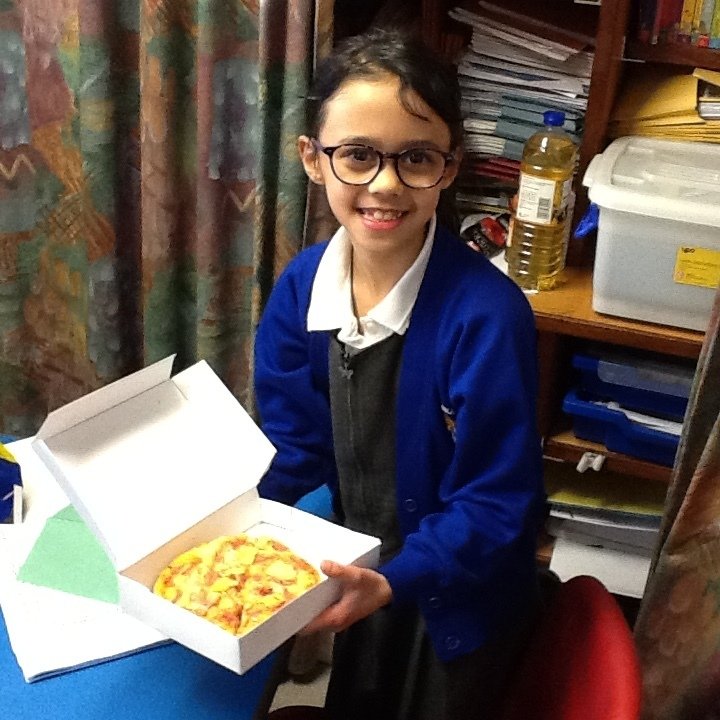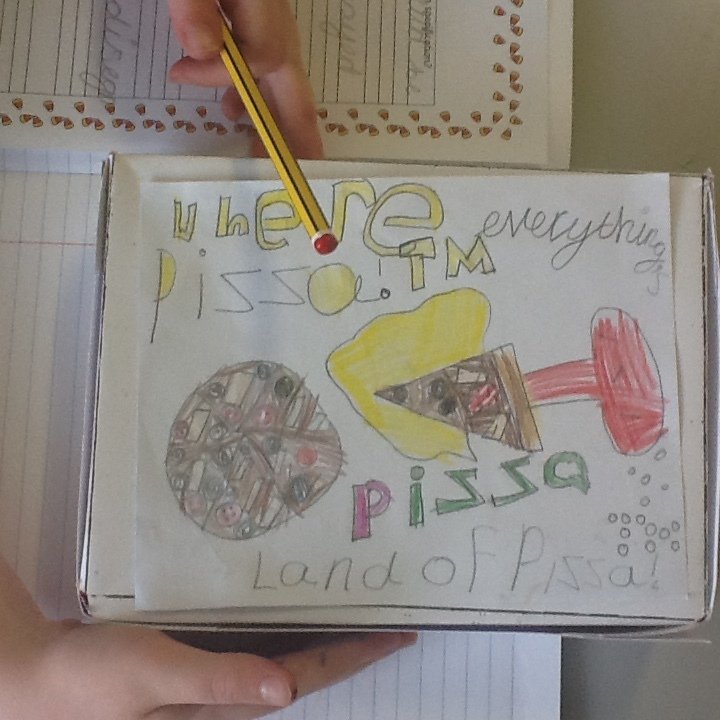 Mapping the UK - Geography - October 2019
You won't need your Sat Nav any more, now year 3 have studied the geography of the UK. They have looked at the counties, located the main cities, plotted the highest peaks and followed the courses of the main rivers.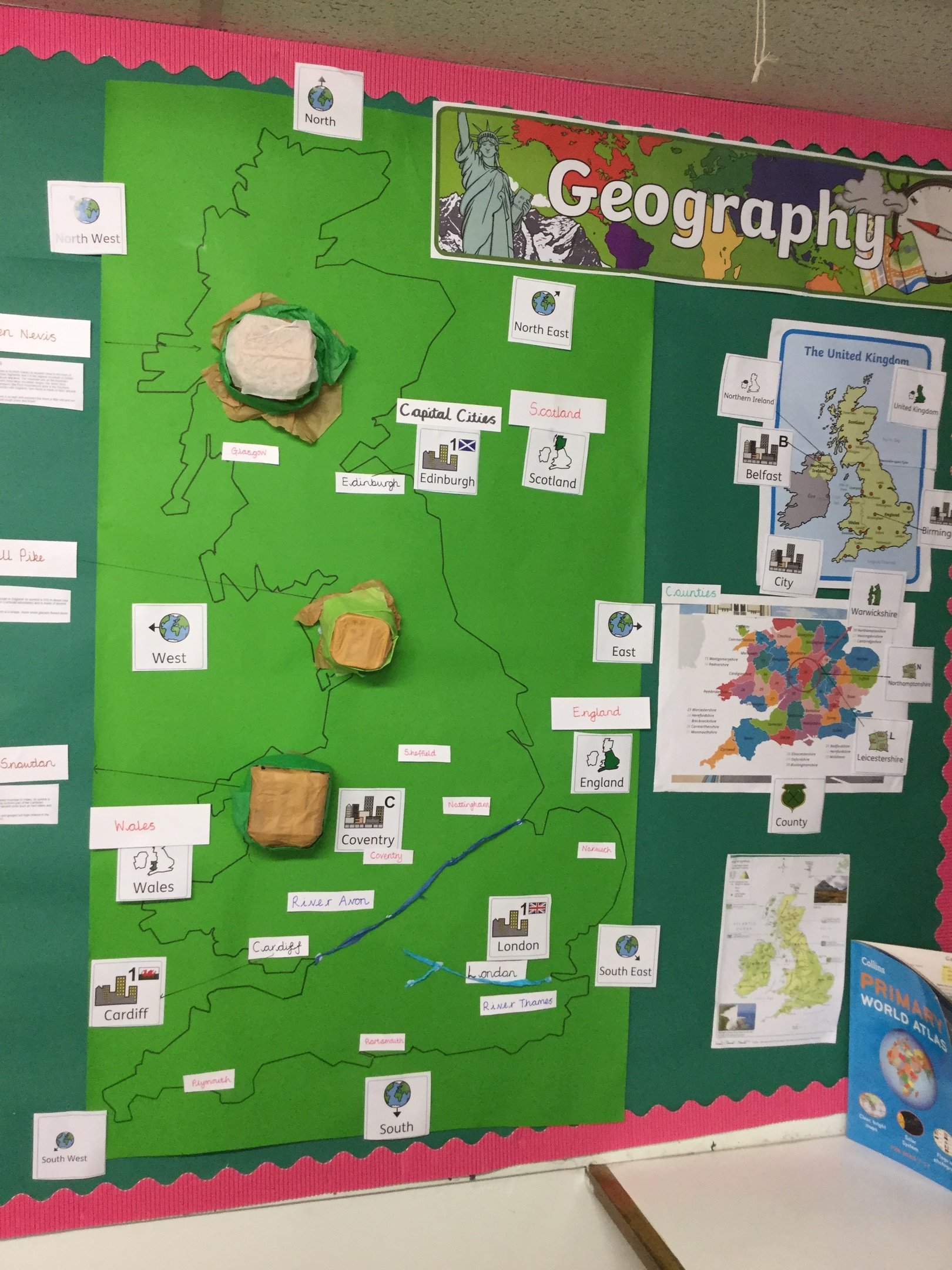 Portraits - Art - September 2019
Year 3 have spent two weeks studying their reflections very closely to create the most amazing self-portraits. They have been inspired by the work of British artist, Simon Davis and they have thought very hard about the proportions and shapes of the features of the face. Children also spent time learning to mix skin tones. Their finished master pieces are on display in the classrooms and also in the entrance hall.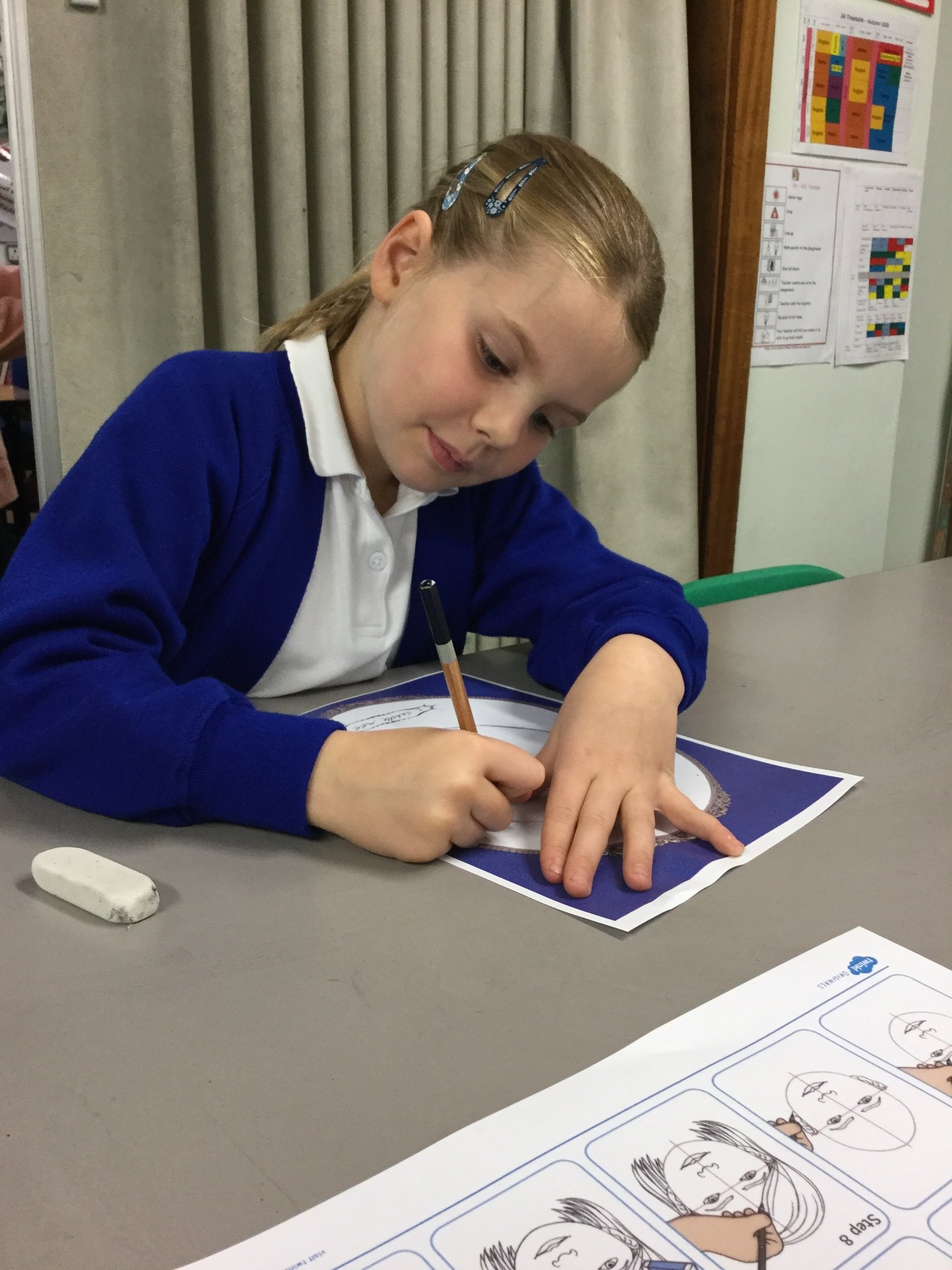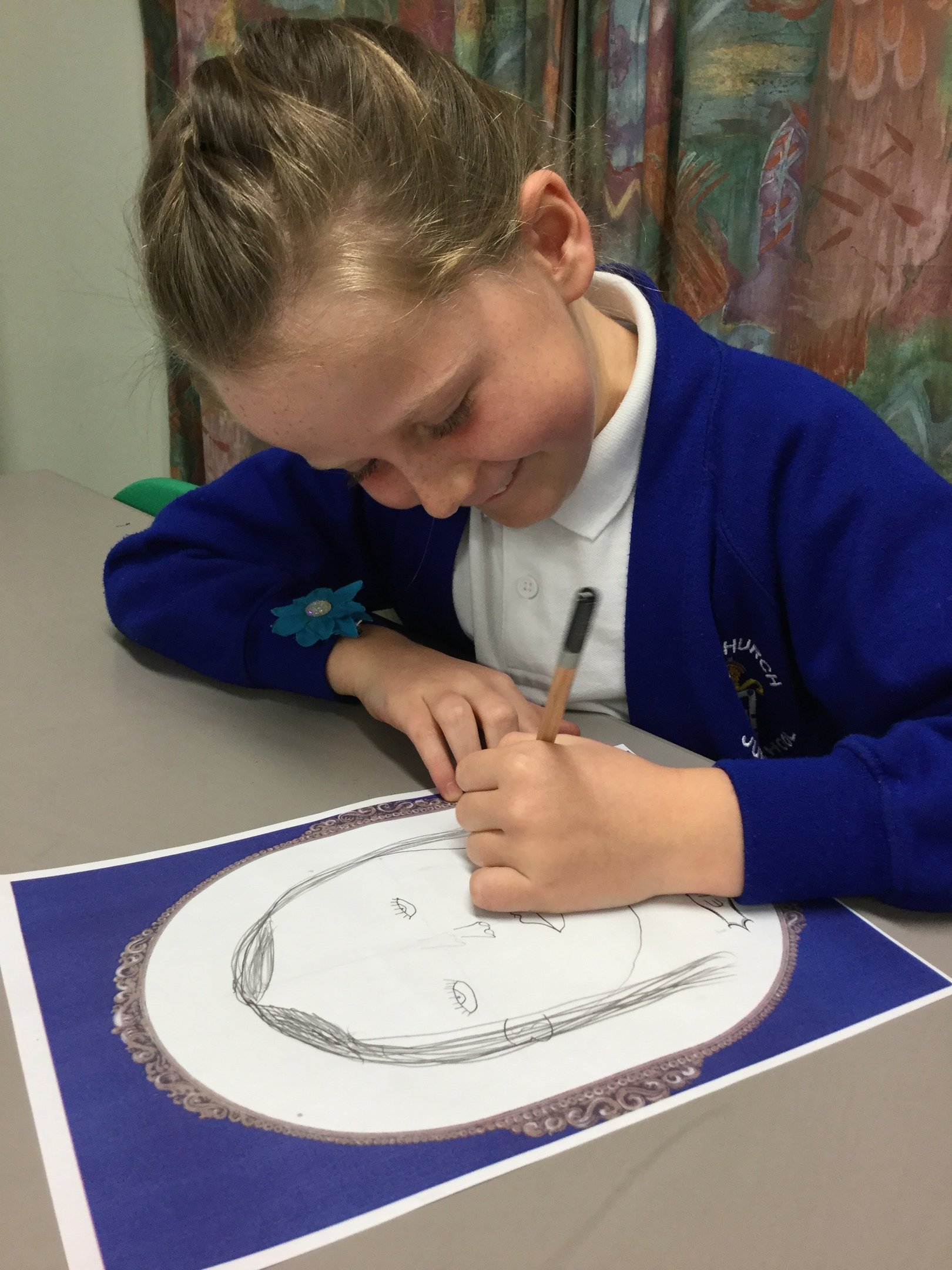 Roald Dahl Day - Thursday 12th September
As part of the children's first English unit they read The Enormous Crocodile and then had chance to dress up as their favourite character... don't they look splendiferous!!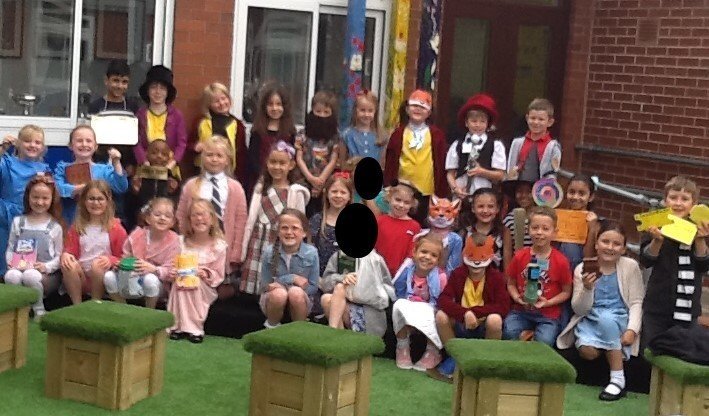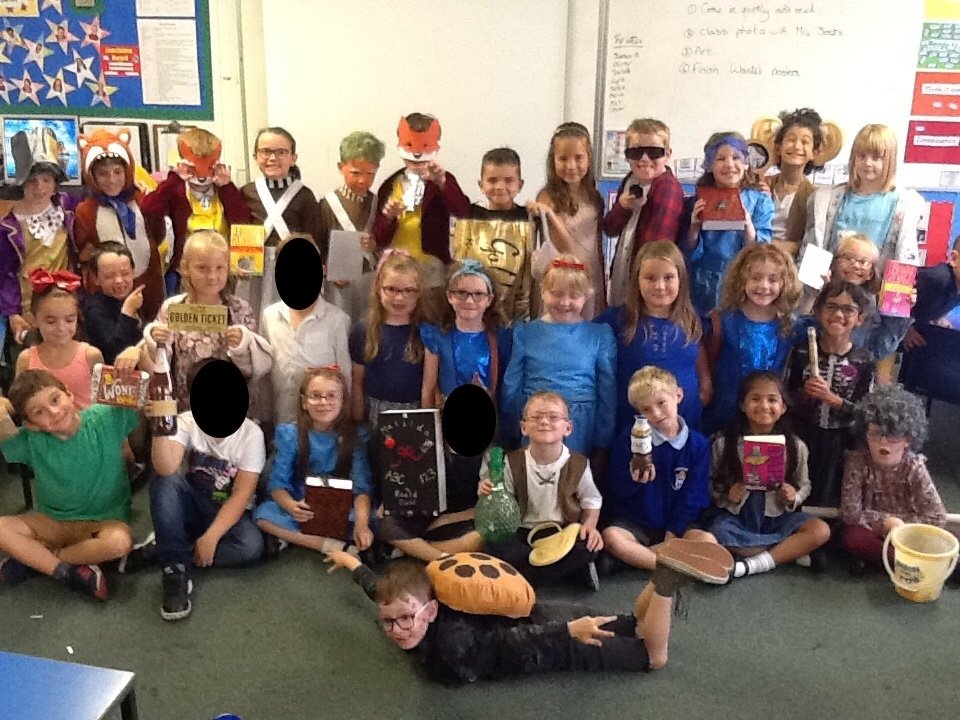 _________________________________________________________________