Year 3
Easter Dance Workshop - Thursday 4th April
Last week as part of our RE topic on Salvation, all of Year 3 took part in a dance workshop led by Springs Dance Company about the days leading up to Easter, which they shared with their parents at the end of the day. They also created some beautiful pieces of art about the joy, sadness and hope of that Easter week.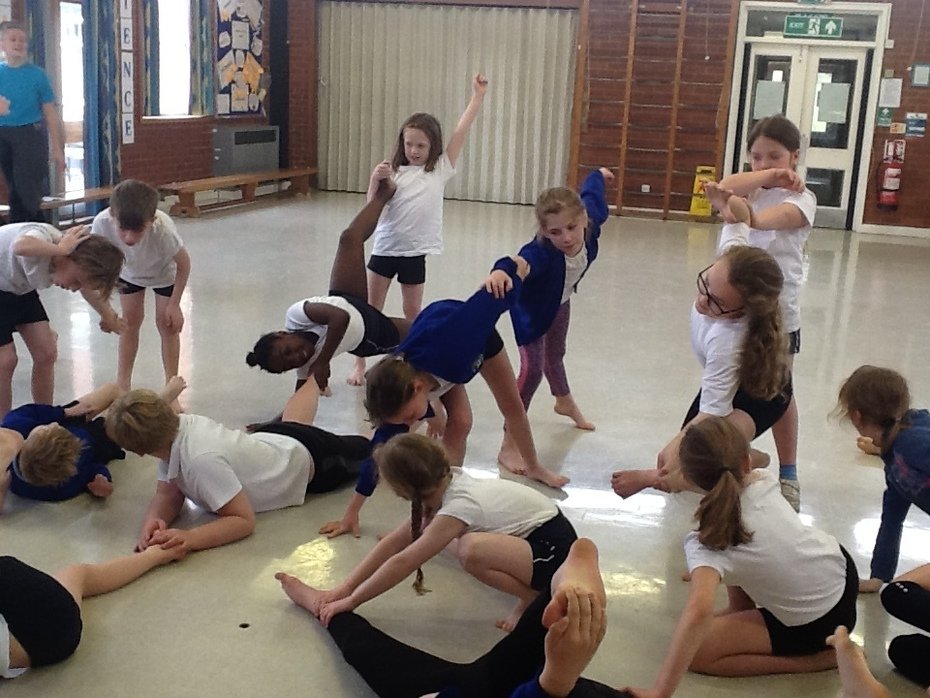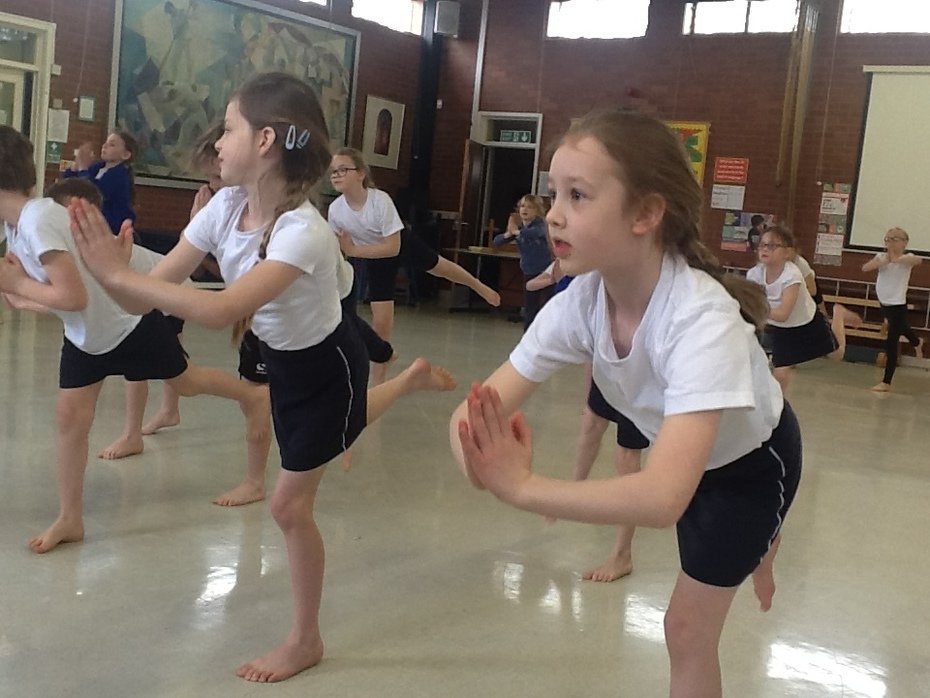 Draycote Water is 50 - Friday 29th March
As part of Draycote Water's 50th, children in year 3 had the opportunity to help decorate a huge canvas, which will be displayed during their upcoming celebrations.

Science - Rocks and Soils - Ryton Pools - Wednesday 27th March
The children in year 3 had a fantastic day at Ryton Pools investigating rocks and hunting for fossils. They also had the opportunity to try out orienteering. Thank you to all the parents who helped on the trip.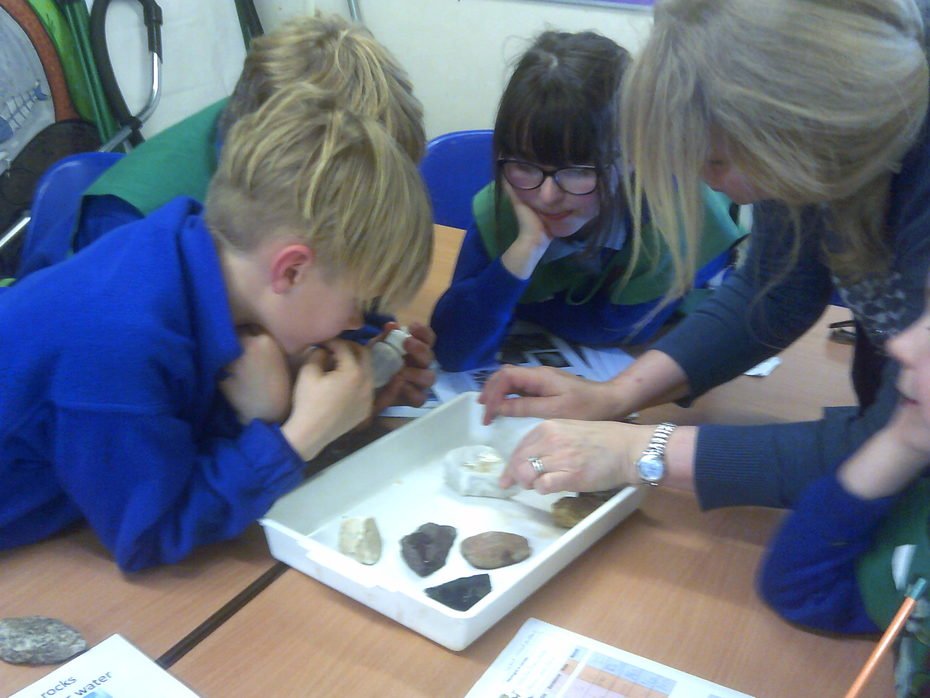 History - Egyptians - March 2019
We finished our Ancient Egypt topic with a special Egyptian Day. As well as making Tutankhamen death masks, writing on papyrus in hieroglyphics and creating golden collar necklaces, we painted our clay scarab beetles and ate figs and pomegranates. Our parents enjoyed coming in to be guided round our class museum, viewing our artifacts and watching our Egyptian Photostories.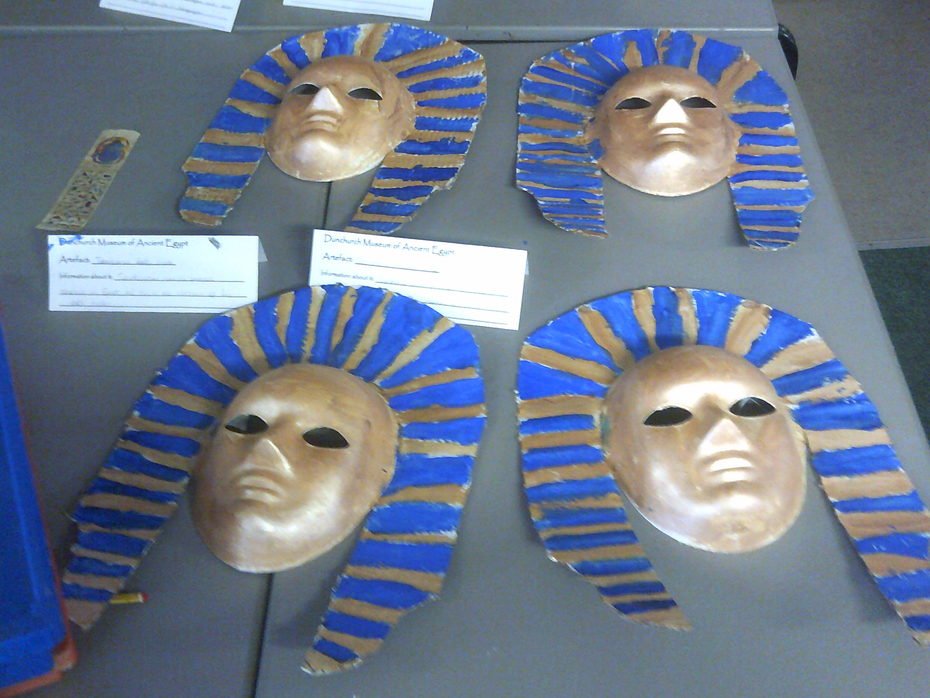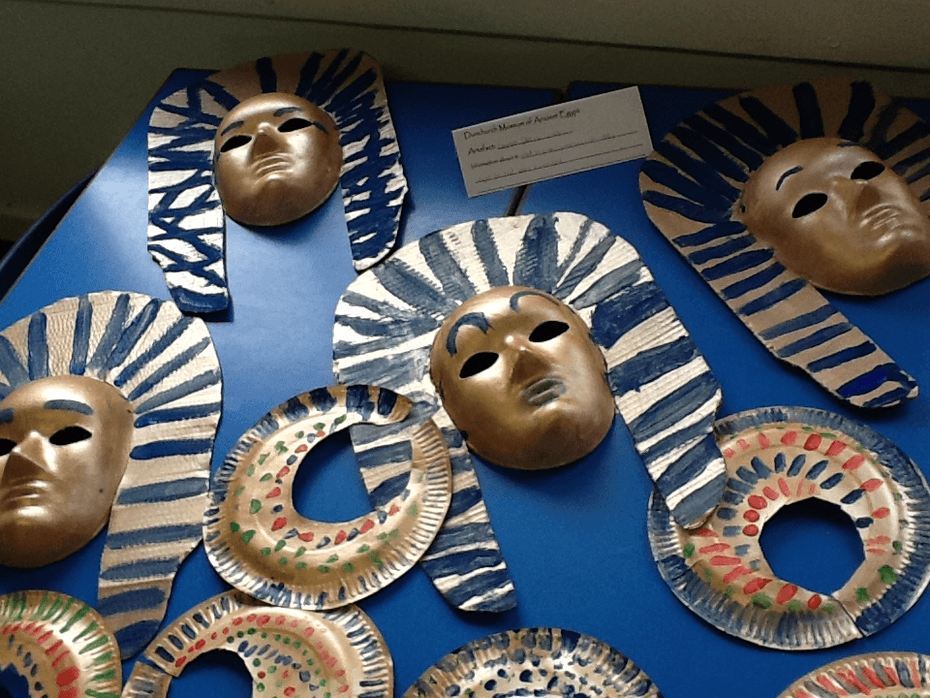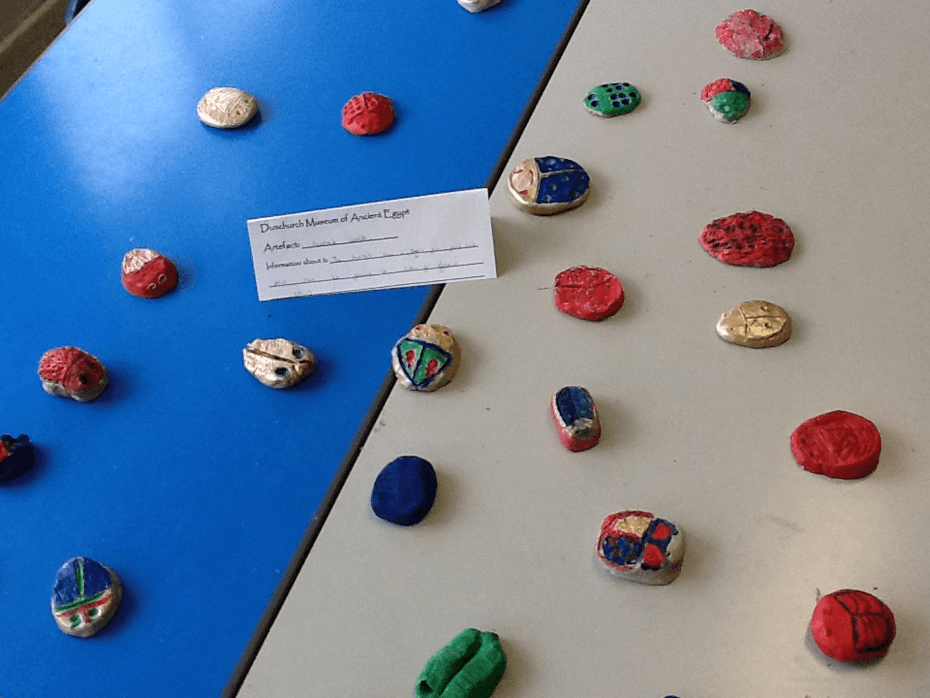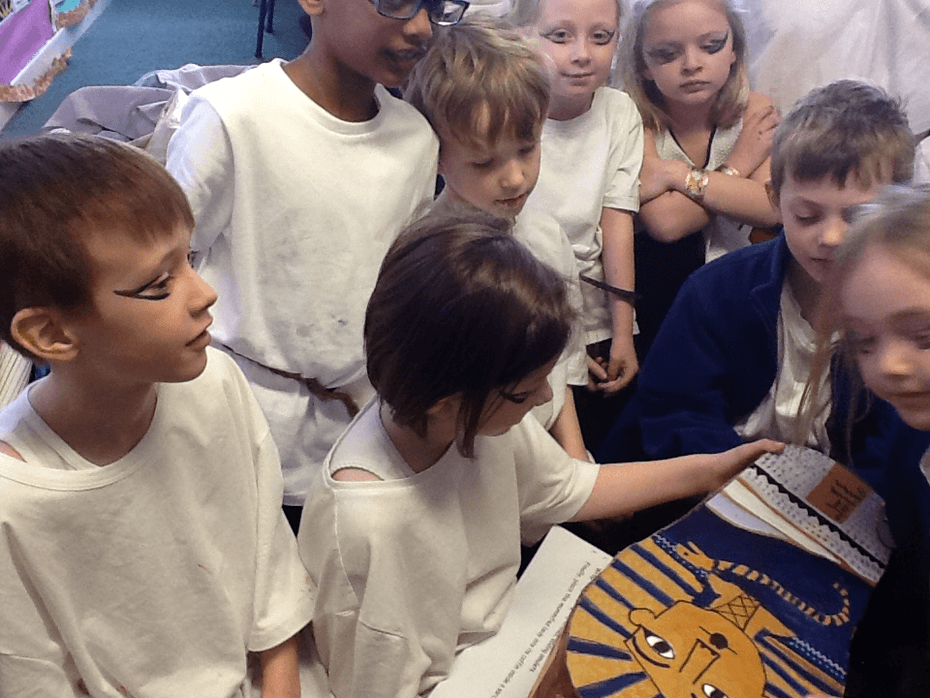 Design and Technology - Pizzas- March 2019
In our Year 3 Pizza Project, we tested different pizza bases, learnt about the journey of each ingredient and chose toppings for our own pizzas. We also looked at packaging and formed our own companies, creating logos, slogans and deciding on how to market our pizzas. Finally, the children created the packaging and pitched our company, Dragons Den style, to the rest of the class. Of course the most exciting part was making the pizzas - and eating them! Many thanks to the parents who came in to help us - making and cooking 67 pizzas was quite a challenge.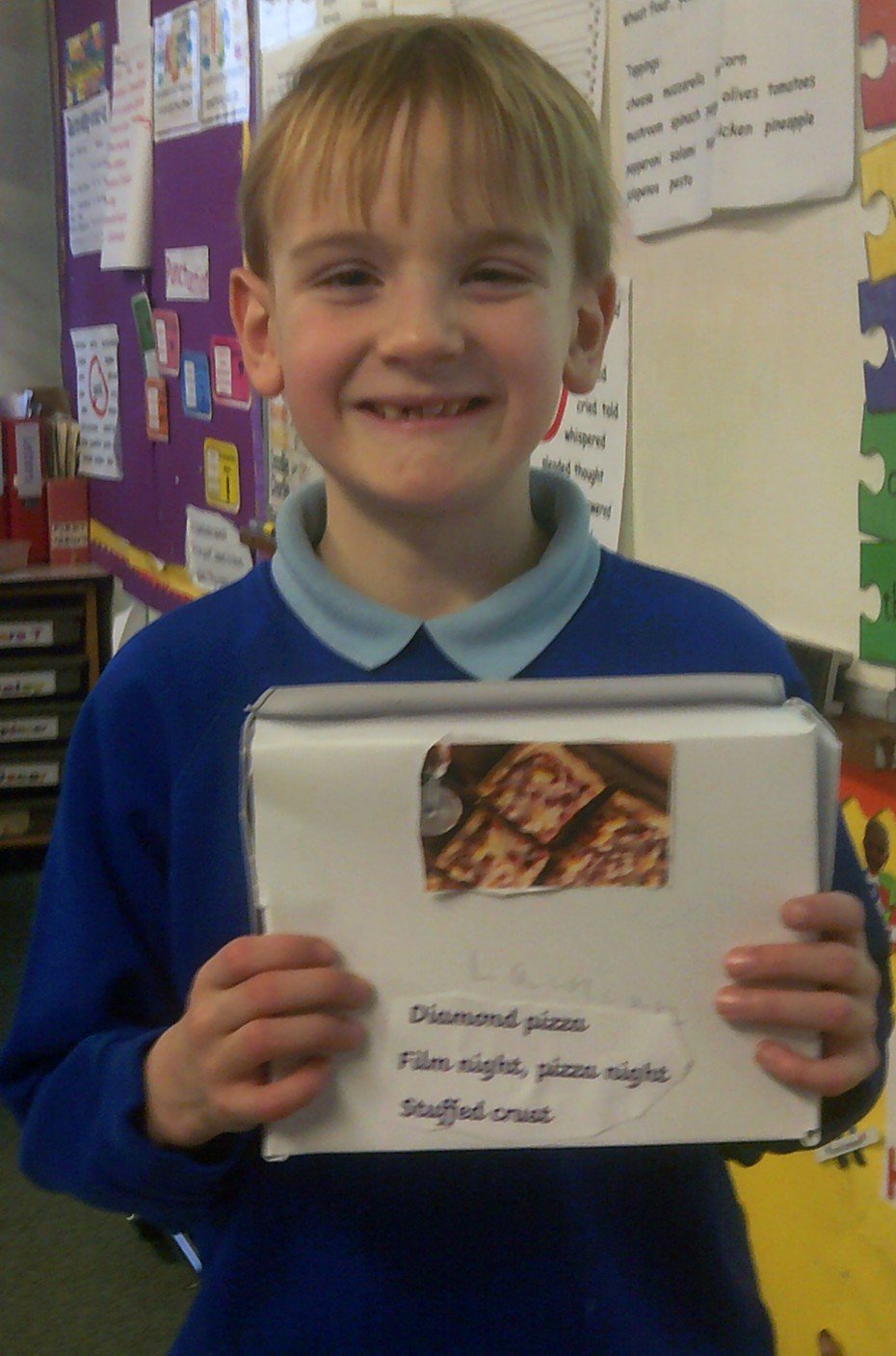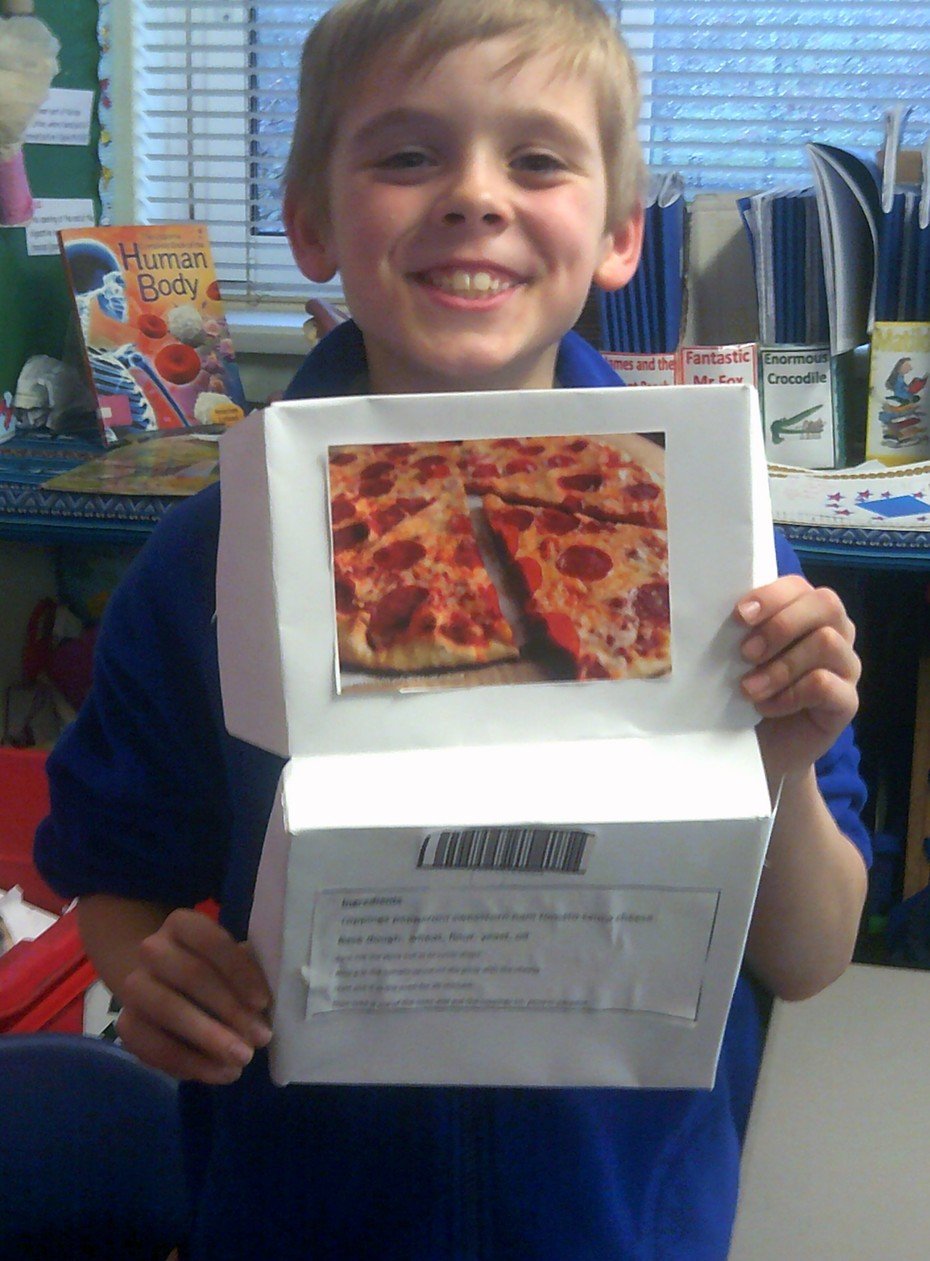 Art Work - November 2018
Year 3 enjoyed their art unit of work on self portraits. They tried hard to mix colours whilst painting.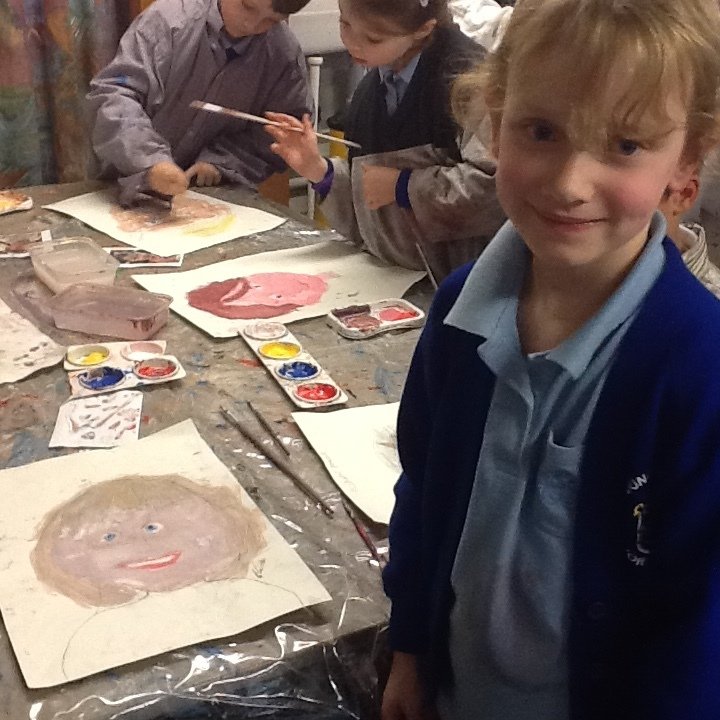 ------------------------------------------------------------------------------------------------------------------------------------------------------------------------
Year 3 Farm Visit
On the last week of term the children in Year 3 visited a local working dairy farm, where they will have the opportunity to see cows and a dairy farm in operation, as well as other farm animals. They thoroughly enjoyed their trip. Thank you to Mr and Mrs Jeyes for allowing us to visit their farm once again this year.
Year 3 Visit to Ryton Pools
The children in Year 3 visited Ryton Pools in March. They had a great time experimenting with different types of rocks and exploring the properties of the different soil types.
Year 3 Egyptian Day
On 7th March, Year 3 took part in an exciting Egyptian Day, as a fun way to finish their unit on the Ancient Egyptians. The children made artefacts and accessories, which they wore on the day. They also did some painting, made Egyptian death masks, and they mummified a toy rabbit! They had a very enjoyable day.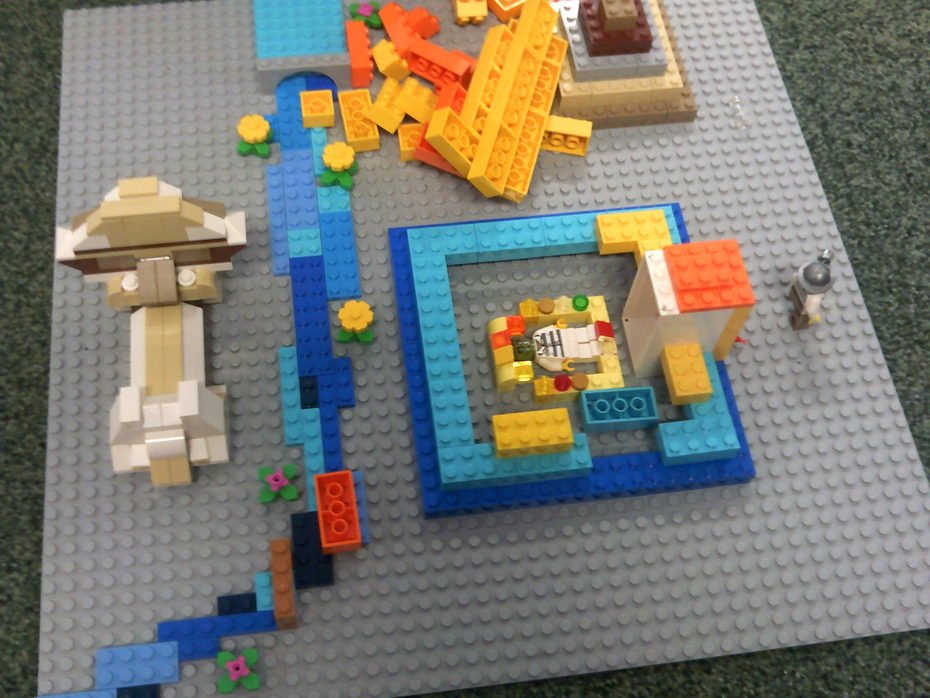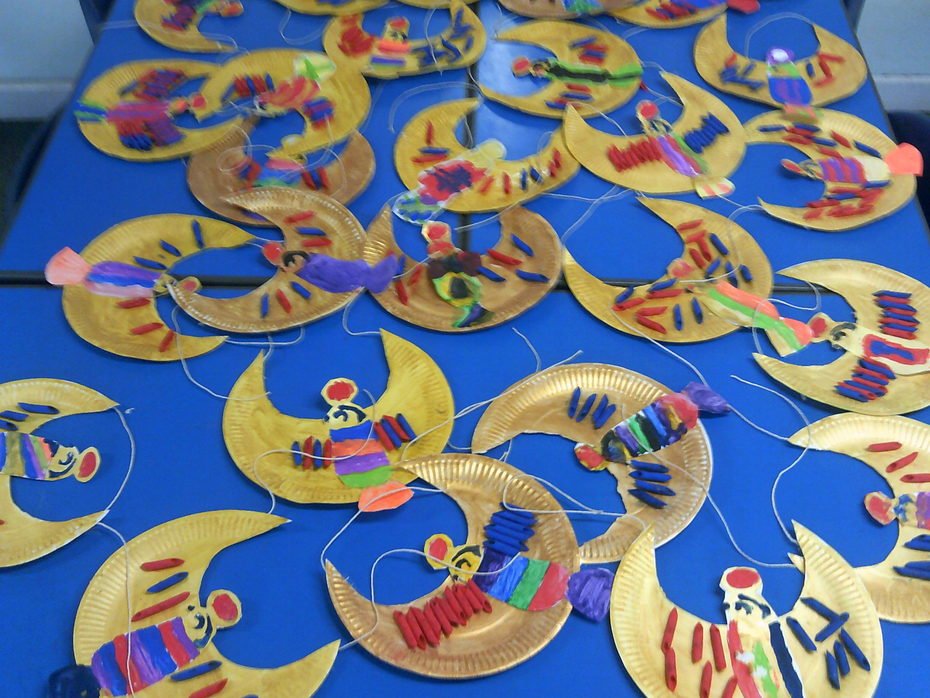 Visit to the Dentist!
On Wednesday 24th January Year 3 visited the dentist in Dunchurch as part of their Science topic on teeth. She was impressed by how much they already knew, but built on their learning about how to look after our teeth, and answered lots of their questions. Thanks Alexia!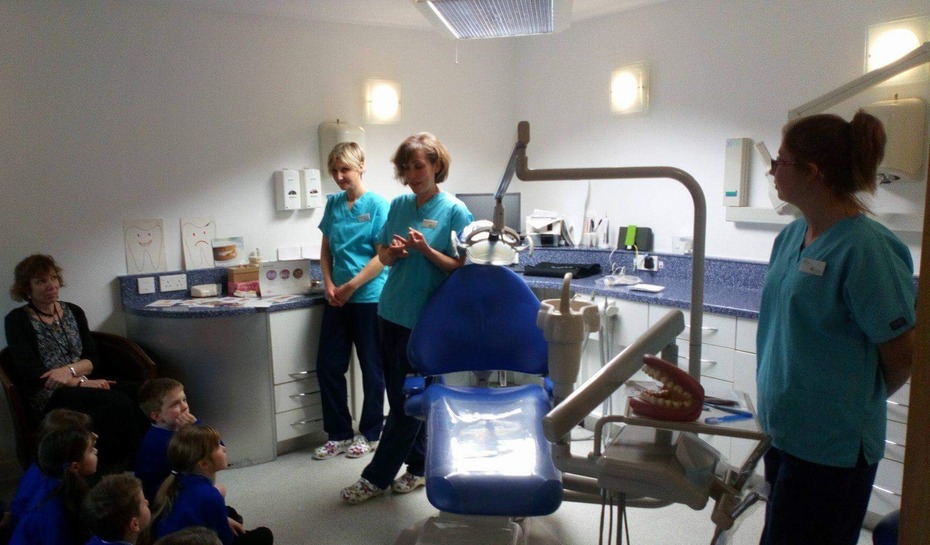 Christmas Tree Festival - St Andrew's Church - December 2017
Year 3 have made decorations for a Christmas tree which is now on display at St Andrew's Church in Rugby as part of their annual Christmas Tree Festival. If parents and children would like to see our tree and about 20 others, they are there until the start of January.
Trip to Buck's County Museum - Wednesday 1st November
On Wednesday all the children in Year 3 headed off to the Buck's County Museum to feed into their learning on Roald Dahl. They had a whiz-popping day exploring the artefacts in the museum which inspired them to write dreams and make dream jars. They also learned about the life of Roald Dahl which linked in nicely with some of their science topics.
Rotary Club Bulb Planting - Tuesday 31st October
On Tuesday 31st October Mike Beck from the Rotary Club led our school assembly and told the children all about the work that they are doing to help raise awareness of Polio. He explained to the children that this very nasty disease is on the verge of being eradicated, with only handfuls of cases being reported in places Afganistan. For the past few years the Rotary club assisted by other local community groups and schools have been planting purple crocus bulbs to raise awareness of Polio. They use purple as when children in other countries receive the polio vaccination their finger is marked with a purple spot. Following the assembly children from 3KB went to the green in the village to help plant 5000 bulbs, which should create quite a display in the spring. The Rotary Club also kindly donated 1000 bulbs to school, which we hope to get planted soon.
Tag Rugby Festival - 17th October 2017
Year 3 spent the morning learning to play Tag Rugby. The event was designed to be enjoyable for all and give children an opportuninty to learn new skills.
Roald Dahl Day - Friday 22nd September 2017
Over the past couple of weeks the children have been enjoying sharing Roald Dahl's Enormous Crocodile book. To help engage them further in the topic and also raise money for Roald Dahl's Marvellous Childrens Charity all of year three dressed up as characters from his books - from Fantastic Mr Fox to Wonka Bars! Everyone looked great - there were some very creative costumes and the children raised an impressive £47.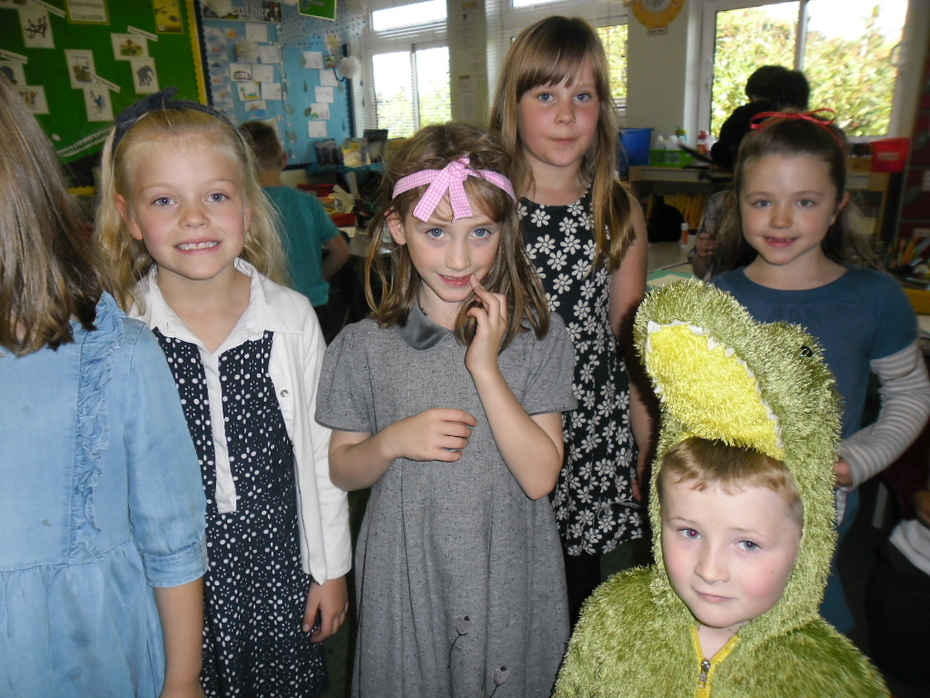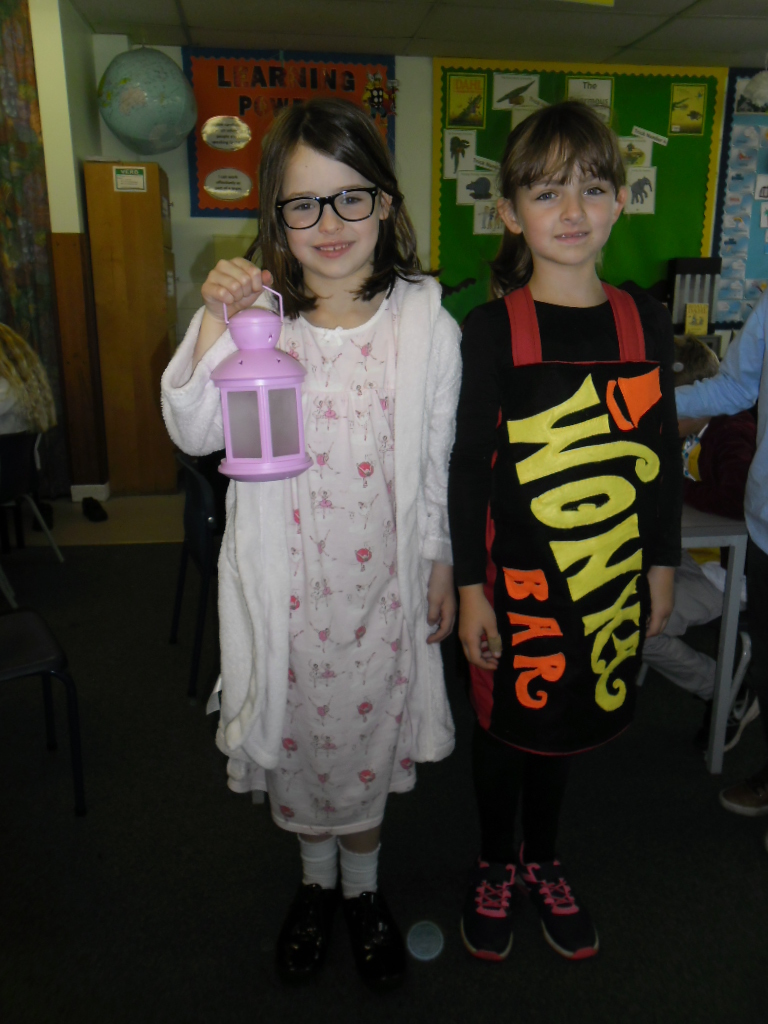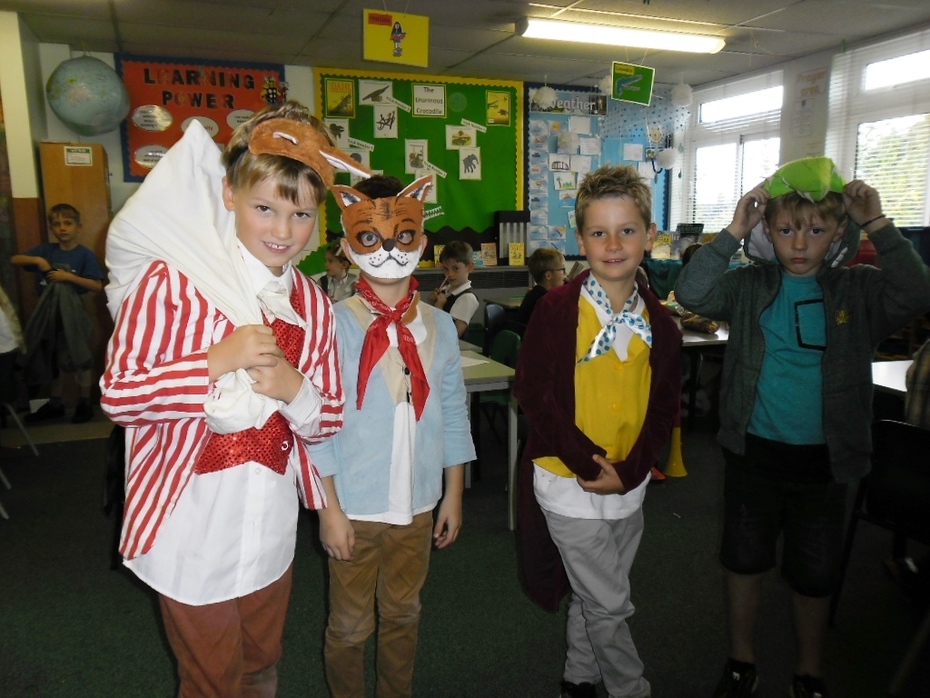 First Week - 8th September 2017
Mrs Broderick, Mrs Keffler and Mrs Jenks are really proud of all the new year 3 pupils who have made a fantastic start to their time at DBJS. With help from their year 4 buddies they are very quickly learning the routines and finding their way around. They all look really smart in their new uniform! Well done year 3.
----------------------------------------------------------------------------------------------------------------------------------------------------------------------------------------------
Visit to Dairy Farm - Thursday 16th June 2016 (3FR) / Monday 20th June 2016 (3S)
The children in Year 3 had a very enjoyable visit to a local working farm, where they had the opportunity to see cows and a dairy farm in operation at a very busy time!
Visit to Ryton Pools Country Park - Thursday 28th April 2016 (3FR) / Friday 29th April 2016 (3S)
As part of the Year 3 Science curriculum studies on rocks and soil, Year 3 visited Ryton Pools. It was a 'hands on' experience for the children, they enjoyed activities including looking at and sorting rocks and soils, and they tested their properties.
Year 3 Pizza Making - Friday 5th February 2016
As part of their Design and Technology work, Year 3 designed and made pizzas and the packaging for them. All of the children very much enjoyed making their pizzas to take home and eat.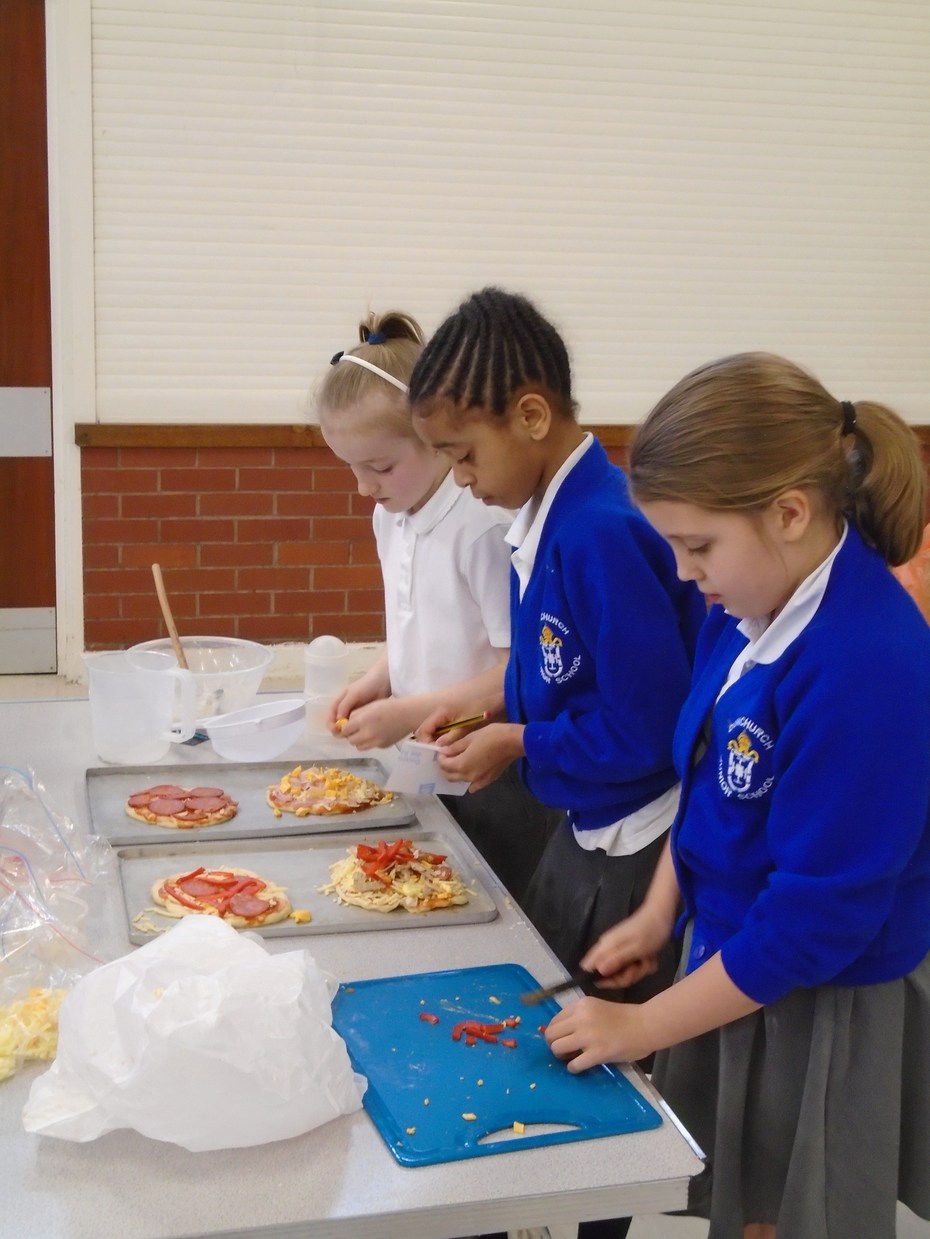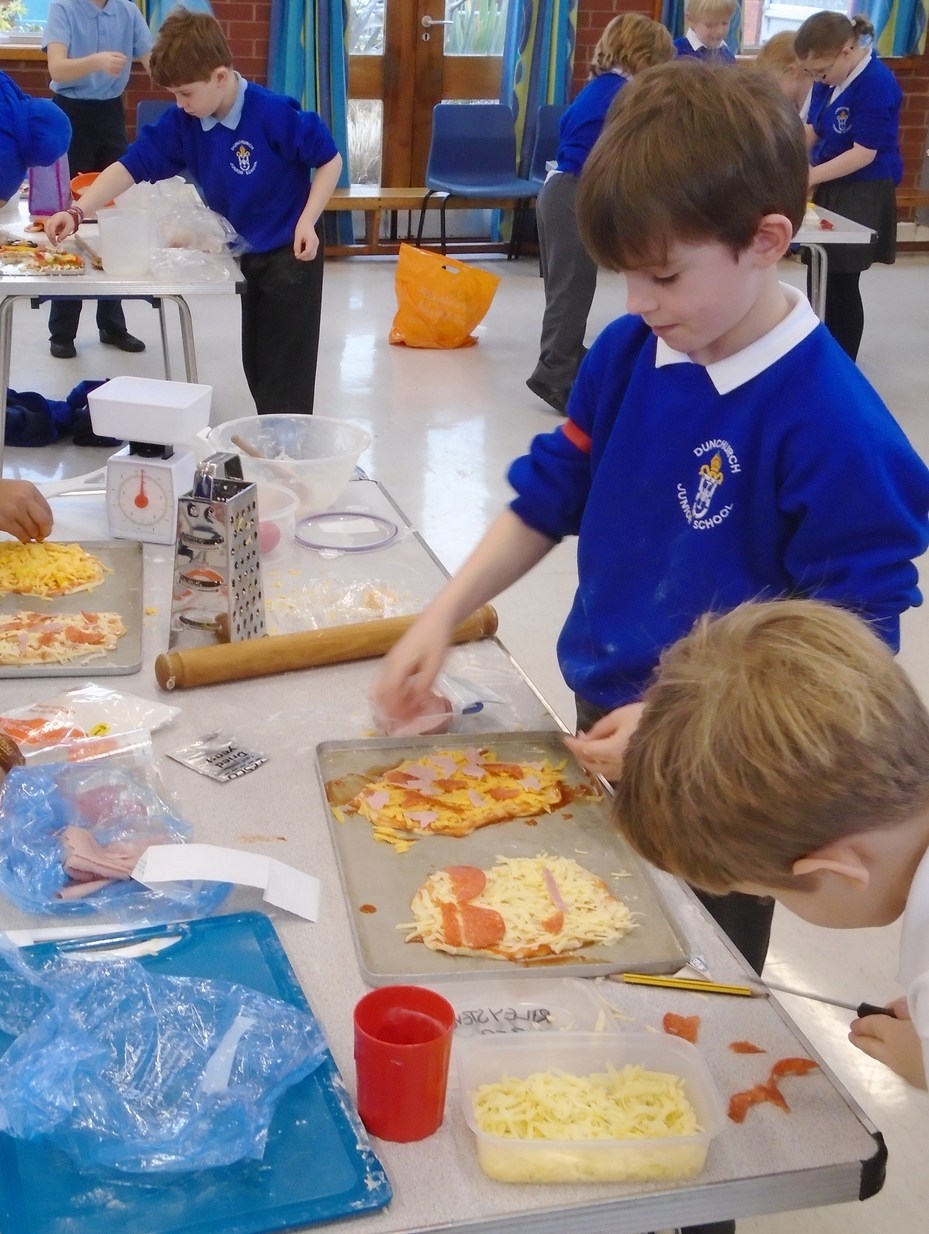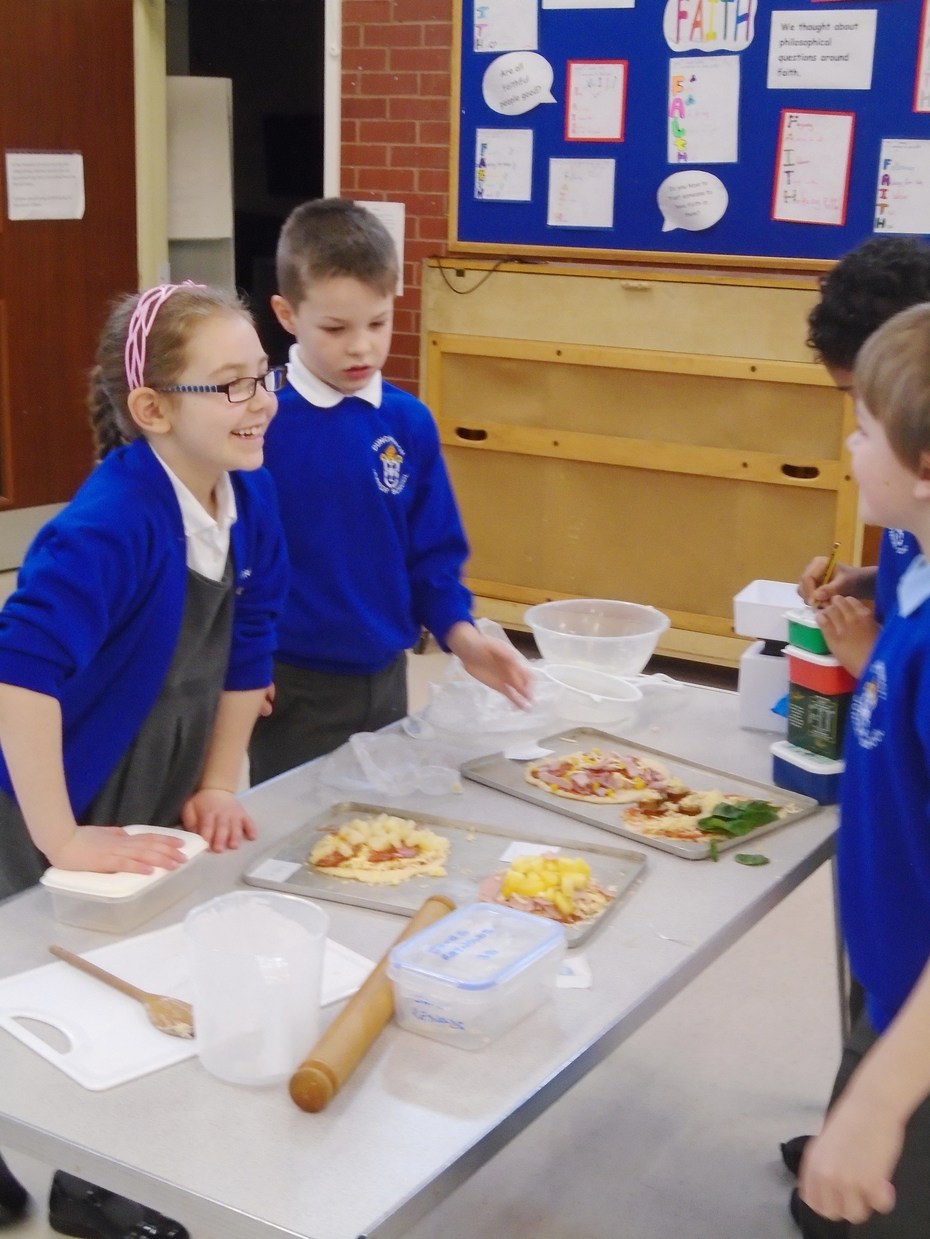 Visit to Dentist - Thursday 28th January 2016
As part of work on teeth, Alexia Chandler from the Courtyard Dental practice in Dunchurch agreed to let Year 3 visit her in her surgery. The children were able to ask lots of questions and learn more about the role dentists play in helping us keep our teeth healthy. The visit hopefully calmed any fears that some of the children may have!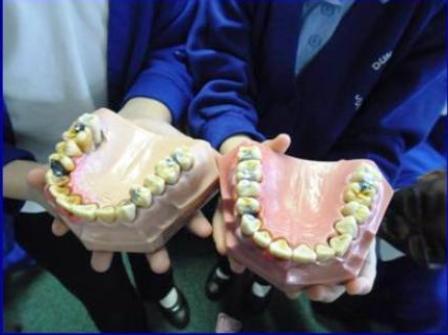 Compton Verney - Year 3
Year 3 visited Compton Verney Art gallery on 12th and 19th November. They looked at the work of textile designer Enid Marx, in particular her folk collection and the patterns she uses. Inspired by her work they went on to create templates for patterns that they used to produce a silk-screen printed panel.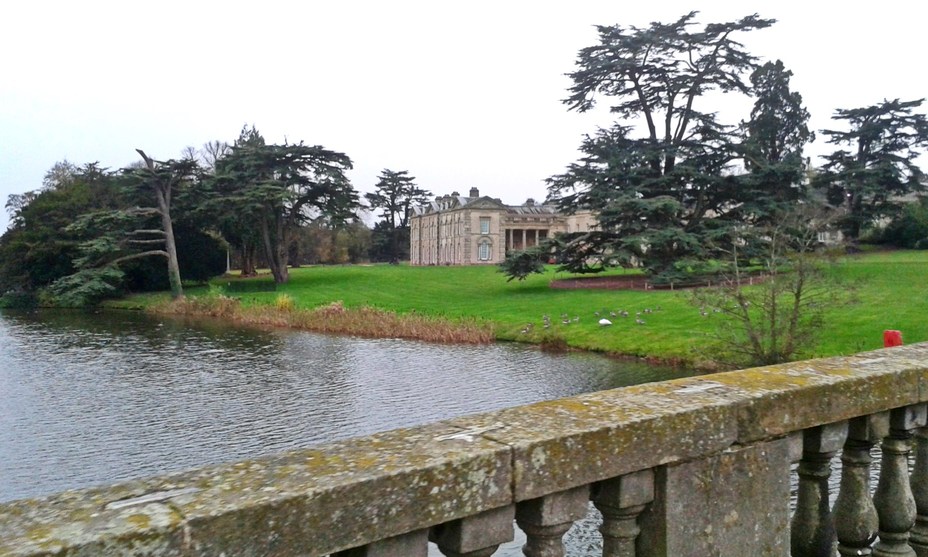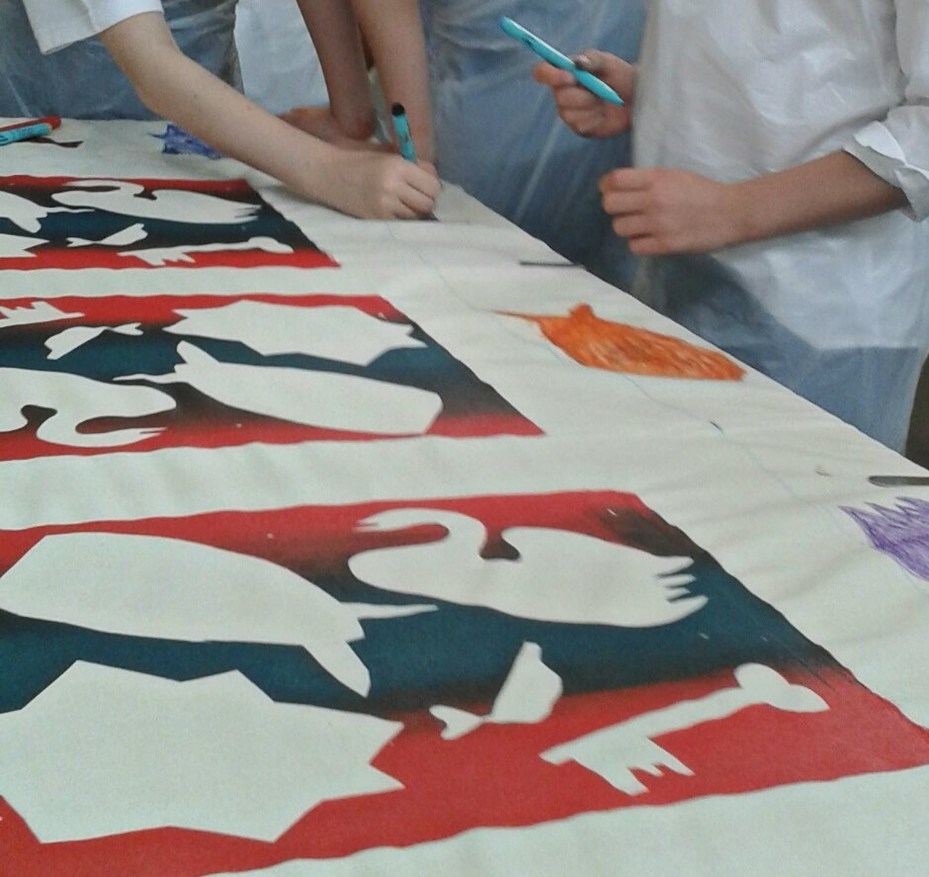 Tag Rugby Festival - October 2015
On Friday 9th October, Year 3 and Year 6 participated in half-day rugby festivals, along with six other schools, organised by Harris C of E Academy School Sports Partnership. The event was run in partnership with Rugby Borough Council as part of the Rugby World Cup celebrations. The focus for the day was maximum participation and enjoyment for all. The weather was glorious and both Year 3 and Year 6 pupils were able to enjoy skills sessions and tag rugby games superbly led by 40 young leaders from Harris C of E Academy, Ashlawn School and Avon Valley School.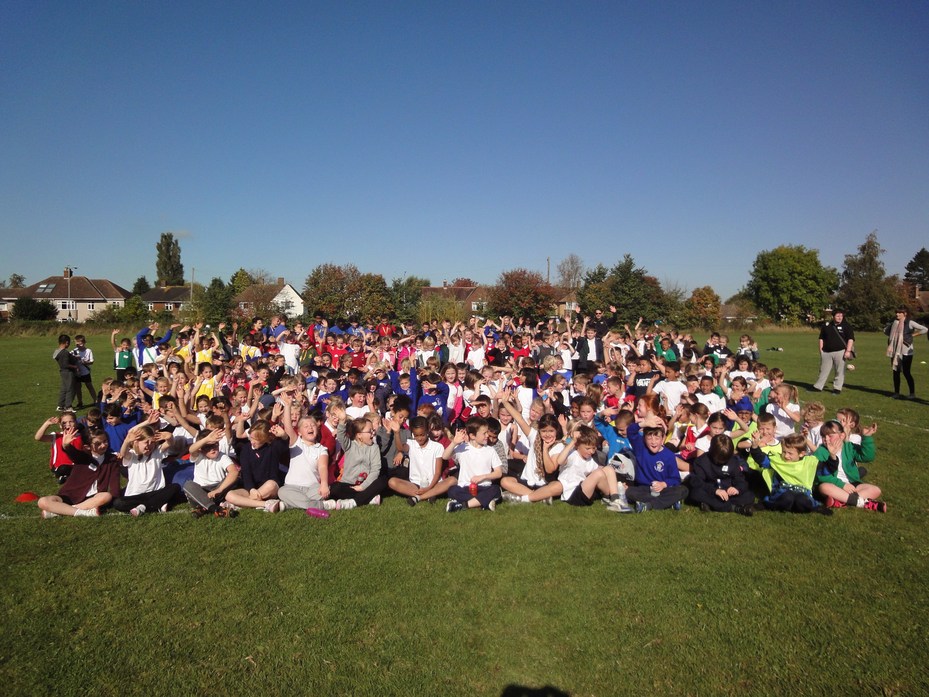 Year 3 pupils enjoy their morning of tag rugby