YEAR GROUP NEWS: Year 3 Year 4 Year 5 Year 6
Parent Governor Vacancy - September 2017
Click here for details.
Orchestra Assembly
The orchestra (who rehearse on Tuesdays after school) performed in assembly. They played very well and their parents and the other children very much enjoyed their performance.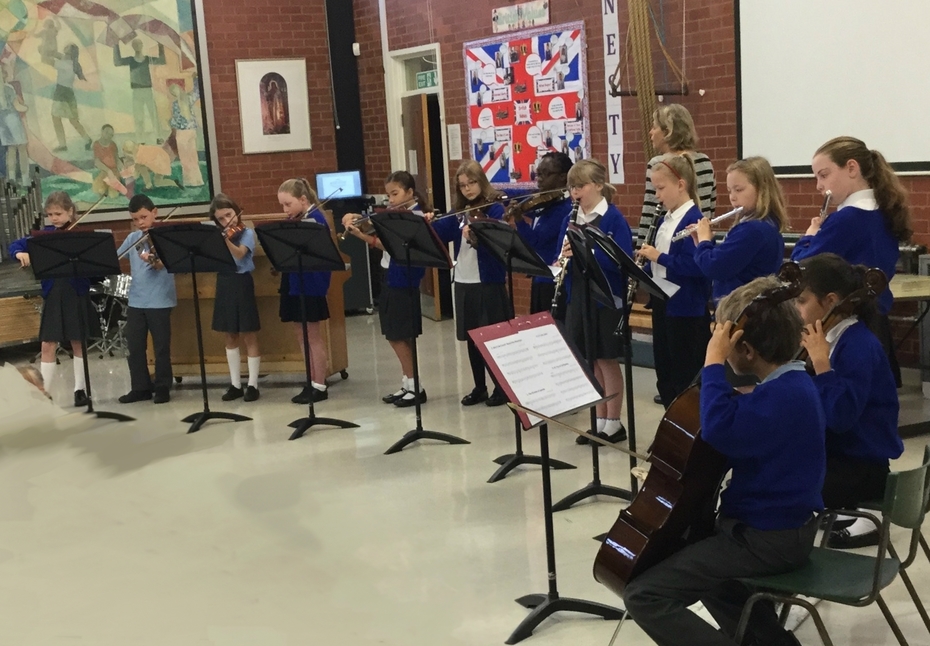 Harvest Festival - Foodbank collection
As part of Harvest Festival, we asked the children to bring in a contribution of food, to be donated to the Rugby Foodbank. Thank you to everyone who brought food, this will be collected by someone from Rugby Foodbank and will be given to people in crisis.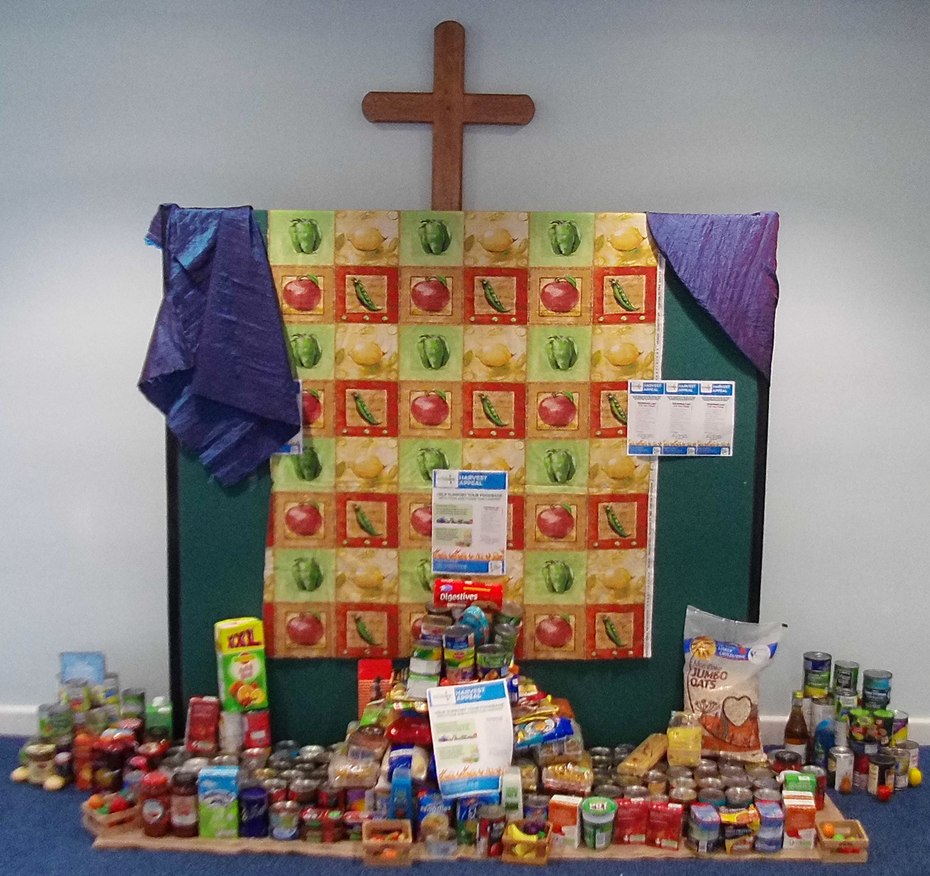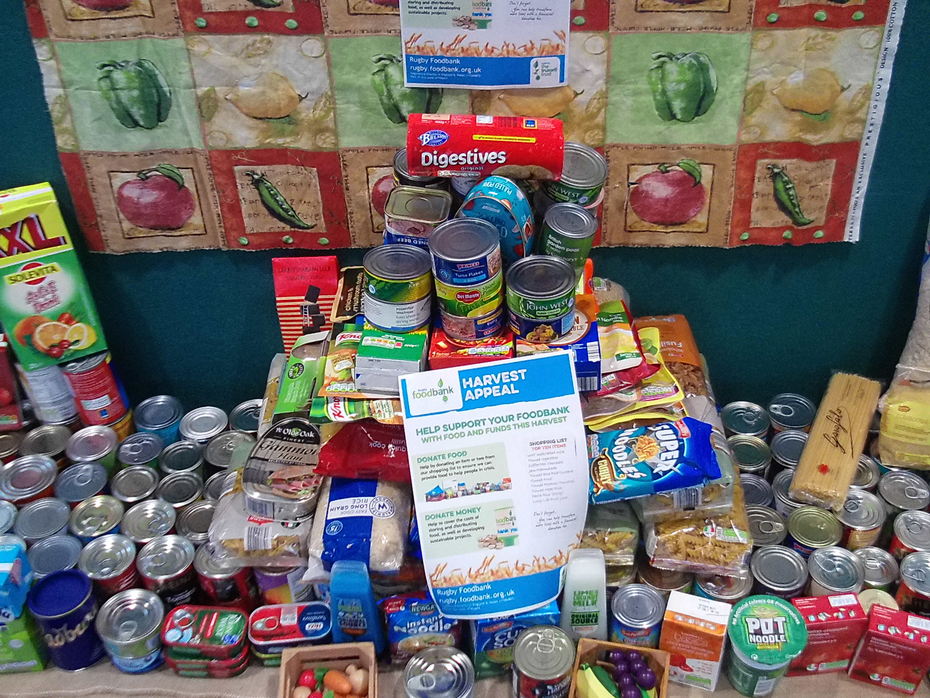 Young Carers Gold Award
Following our previous Silver Award, the school has been awarded the Young Carers Gold Award. This recognises the school's commitment to improving the experience, attendance and attainment of Young Carers. This includes working with and making referrals to the Young Carers Service, raising awareness of Young Carers and the Young Carers Service, training staff, listening to and consulting with Young Carers and their parents.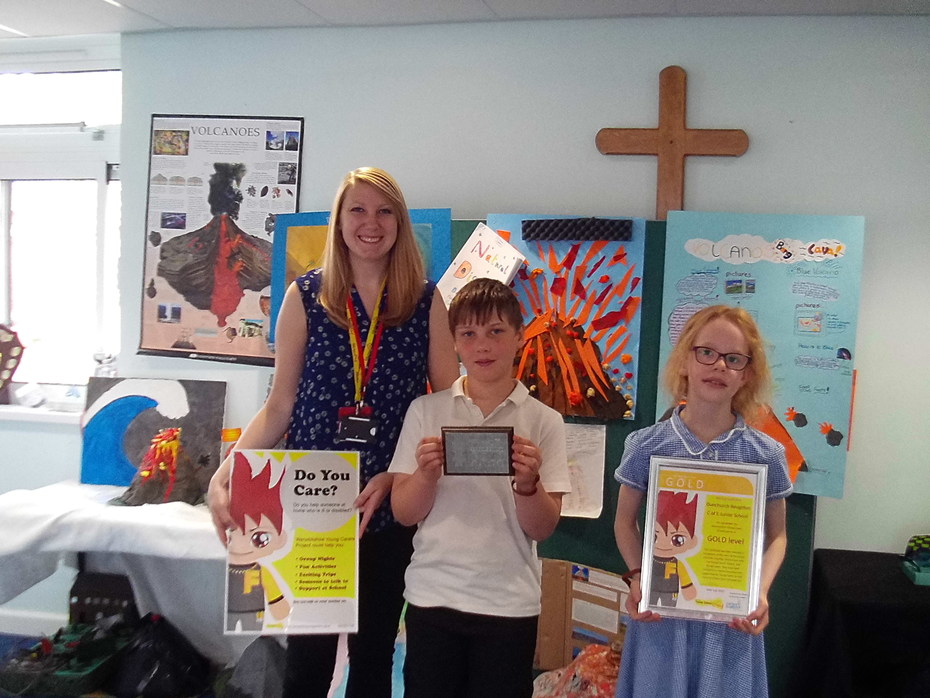 Rugby In Bloom / School Garden
Following judging in July, we have been awarded a Gold Award in the Rugby In Bloom Awards. Mrs Broderick and the gardening club made a display based on the theme of this year's competition - the 80th anniversary of the invention of the jet engine by Sir Frank Whittle. The Gold award is an improvement on last year's Silver Gilt Award. The school garden has also been providing the kitchen with fresh produce such as lettuce and other vegetables.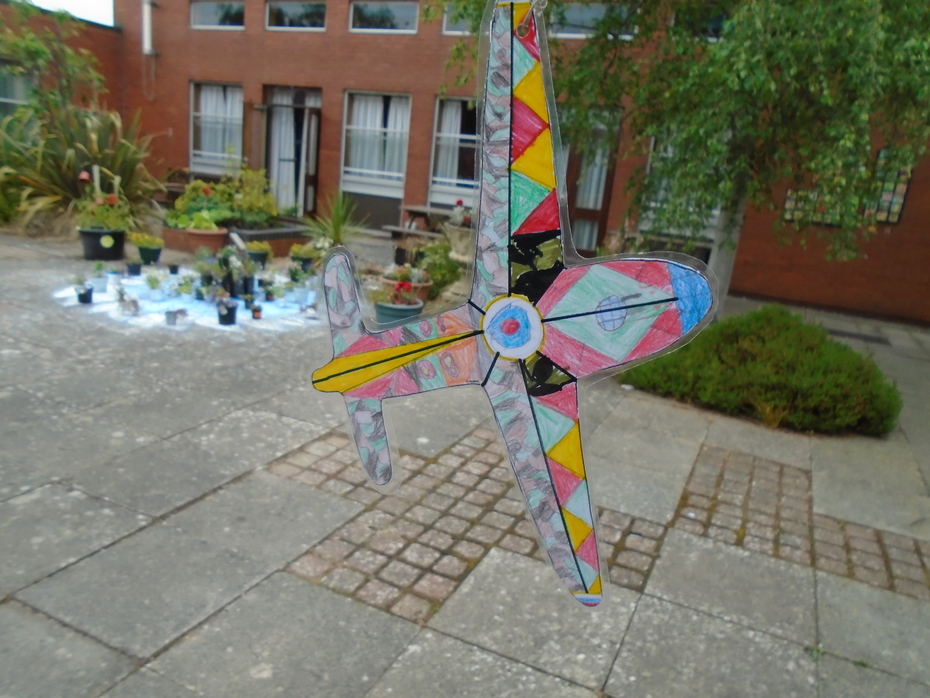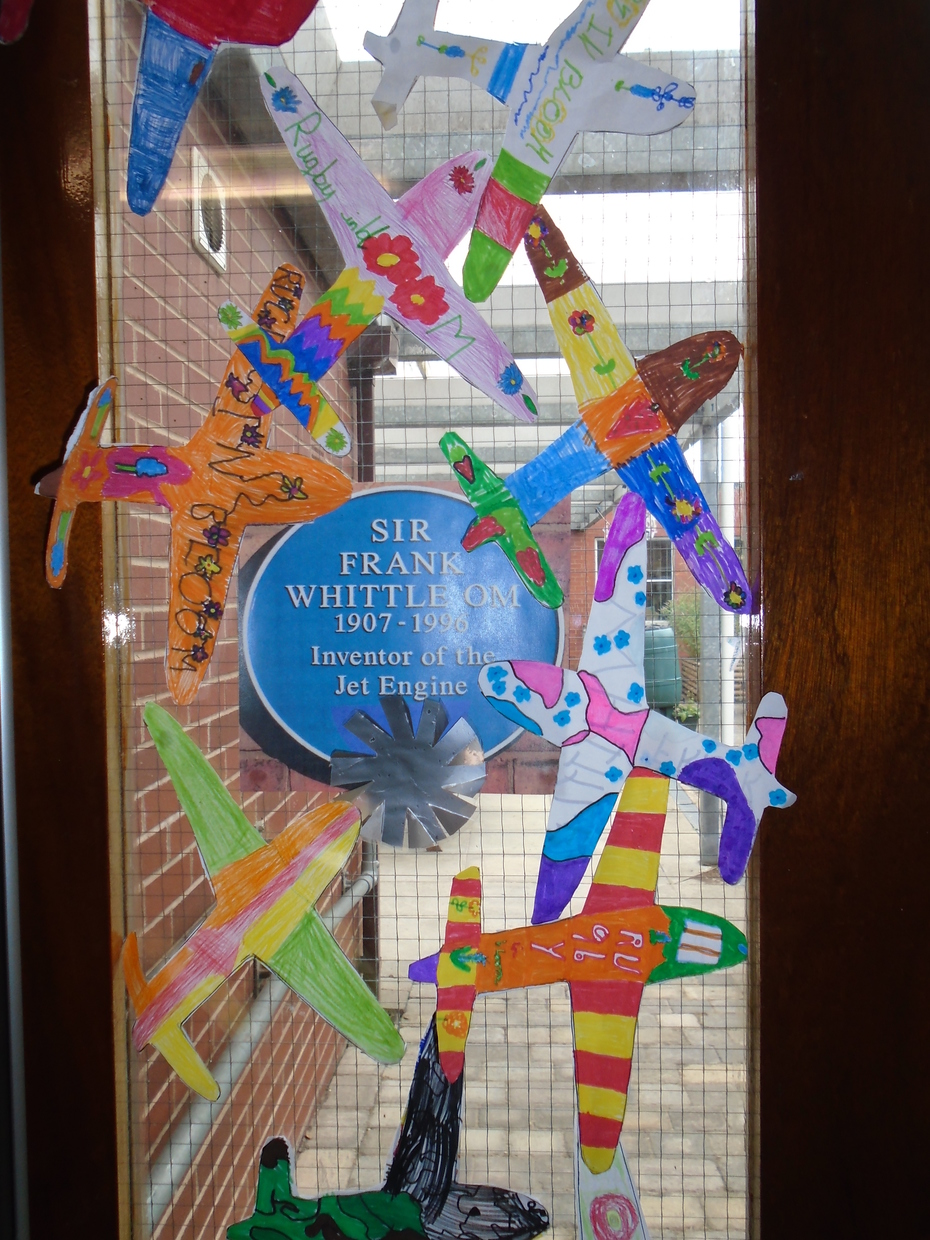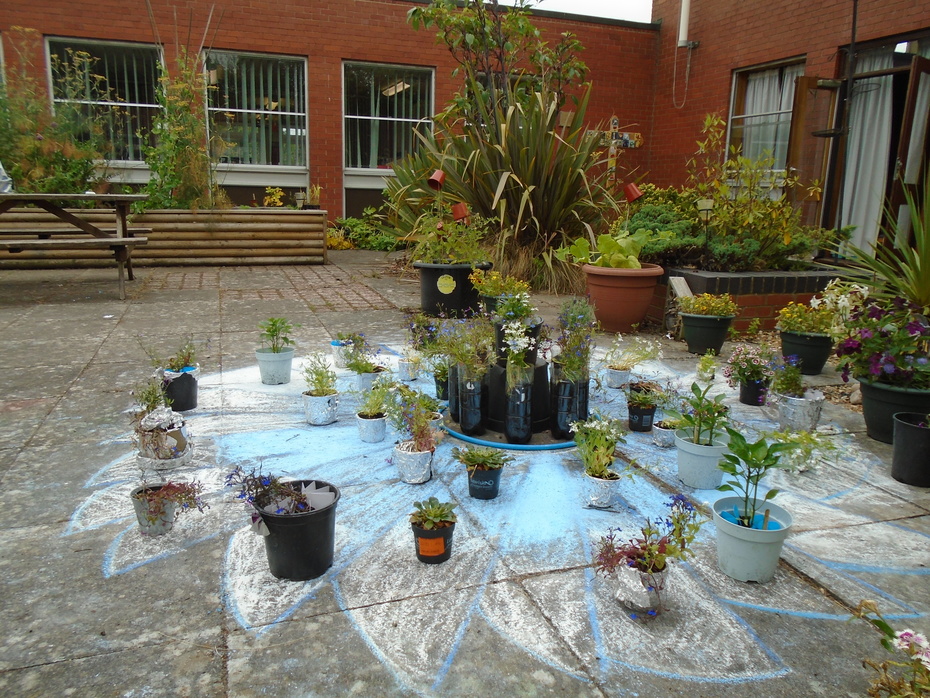 Sports Day
Our Sports Day was on took place on Monday 17th July. The children all had an enjoyable morning, and the event was well supported by parents and grandparents.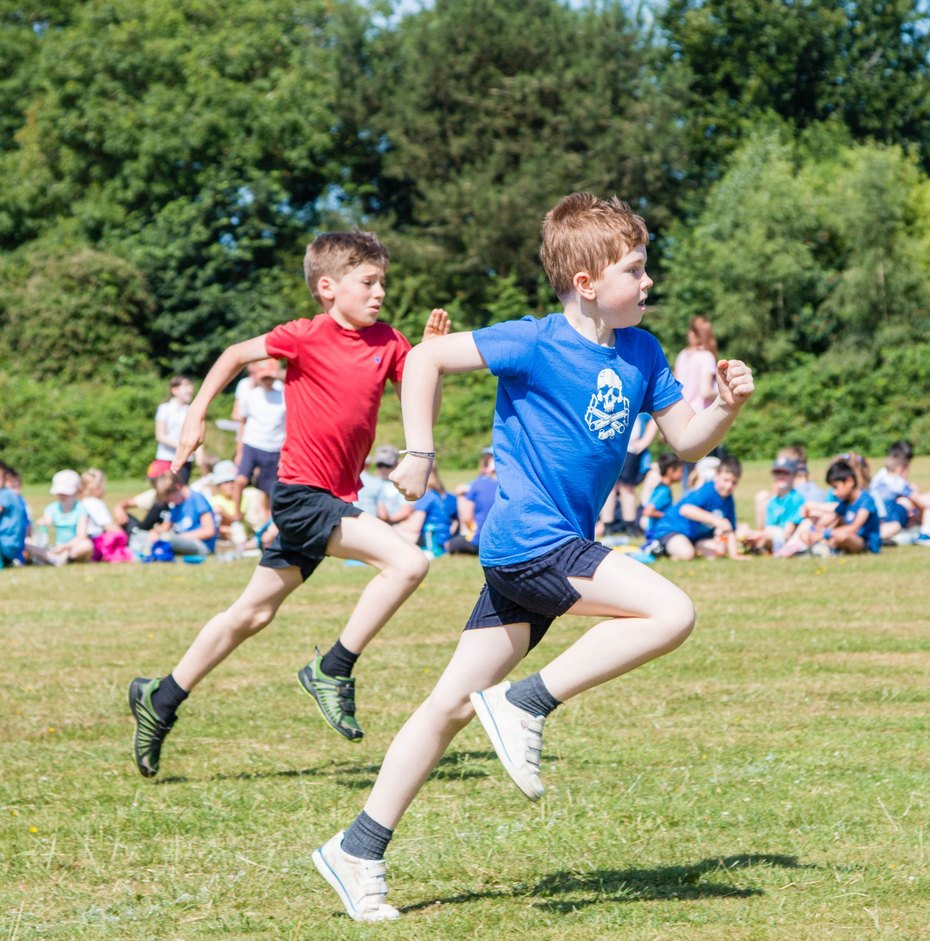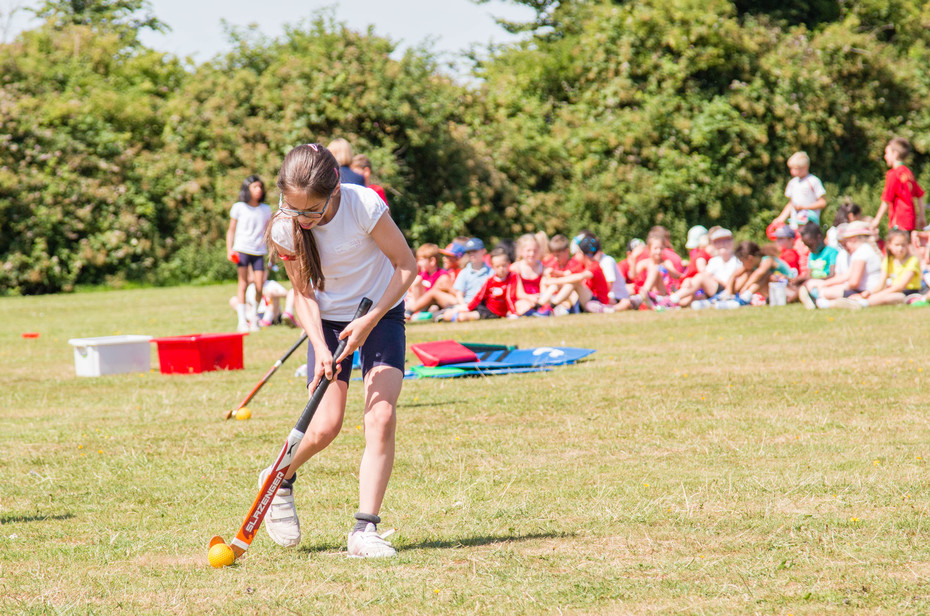 Year 6 Boys Football
Congratulations to the Year 6 Boys Football Team, who following a series of matches against other Rugby schools, played in the final against Abbots Farm and won 3-2!
Tri-Golf Competition
10 children from Year 3 won the Rugby area School Games Tri-Golf competition, and qualified to represent Eastern Warwickshire at the School Games County Finals. At the final they had a great time and came 3rd overall. Well done!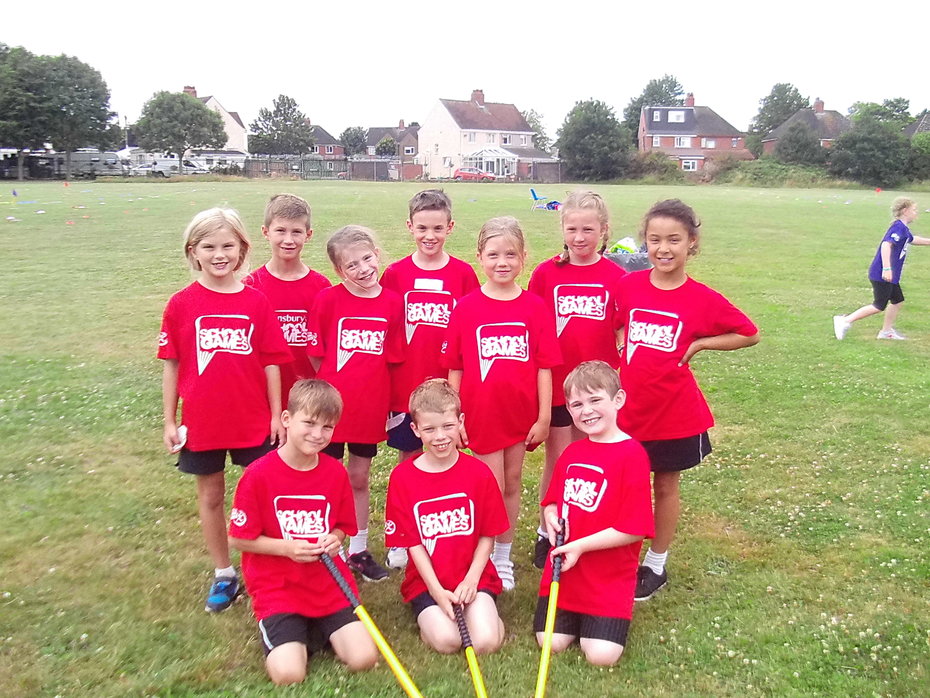 Space Camp - Year 5
As part of their Science Unit, the children in Year 5 took part in a Space Camp. They camped in the school hall, sleeping in pop-up tents. The evening activities included making and launching water rockets, toasting marshmallows around a campfire and trying to spot constellations. The children were then treated to a Planetarium show in an inflatable dome from staff from Warwick University.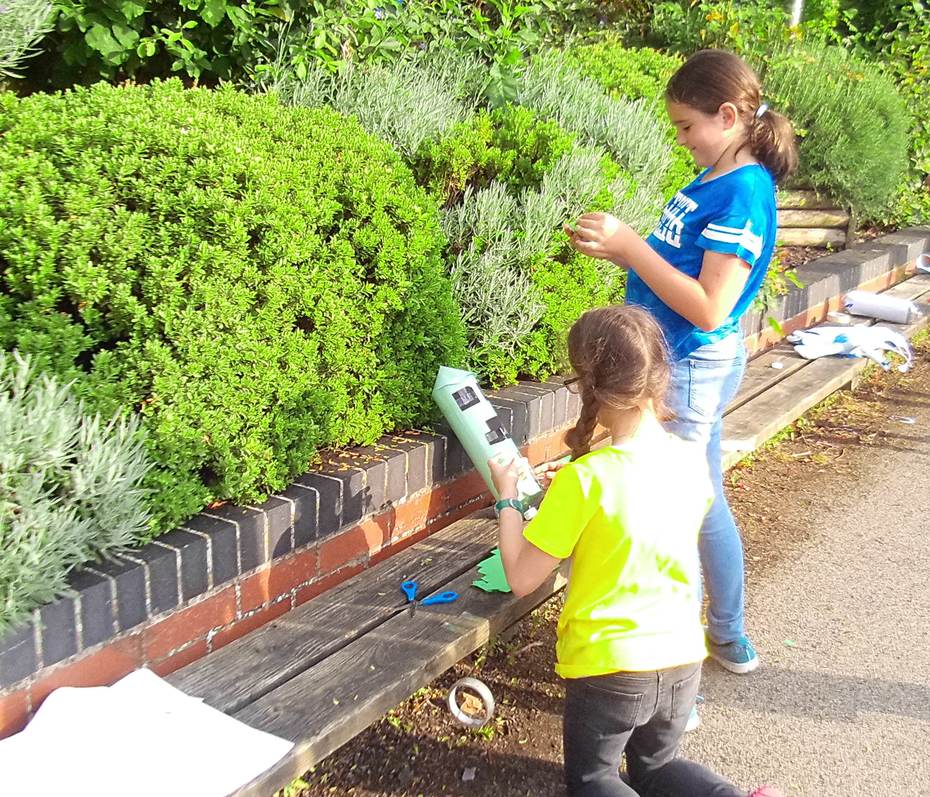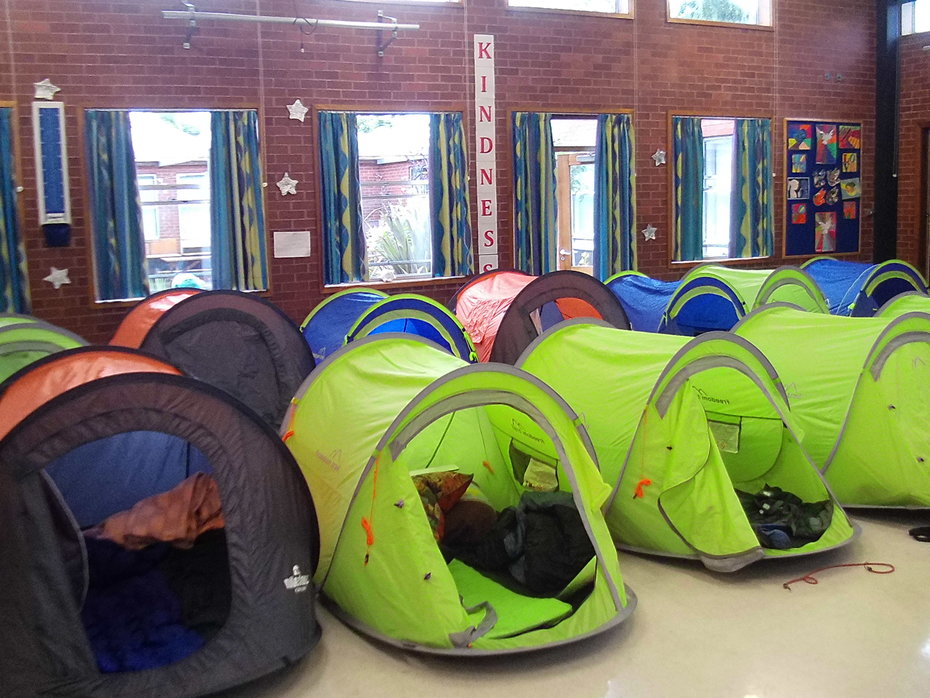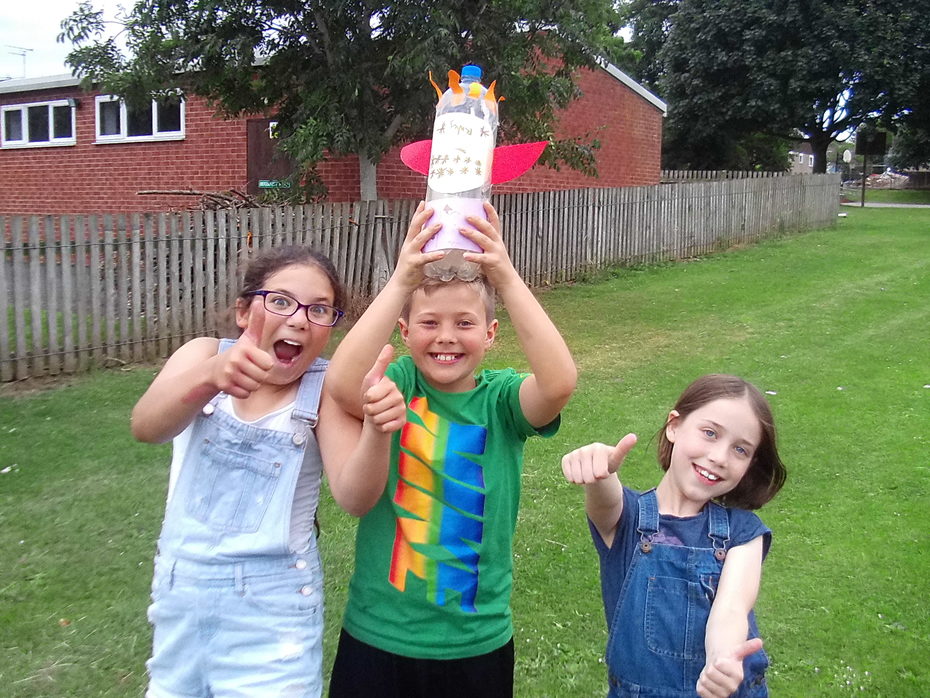 Space Projects
Children in Year 5 produced some excellent Space themed projects, which were displayed in our school entrance hall.#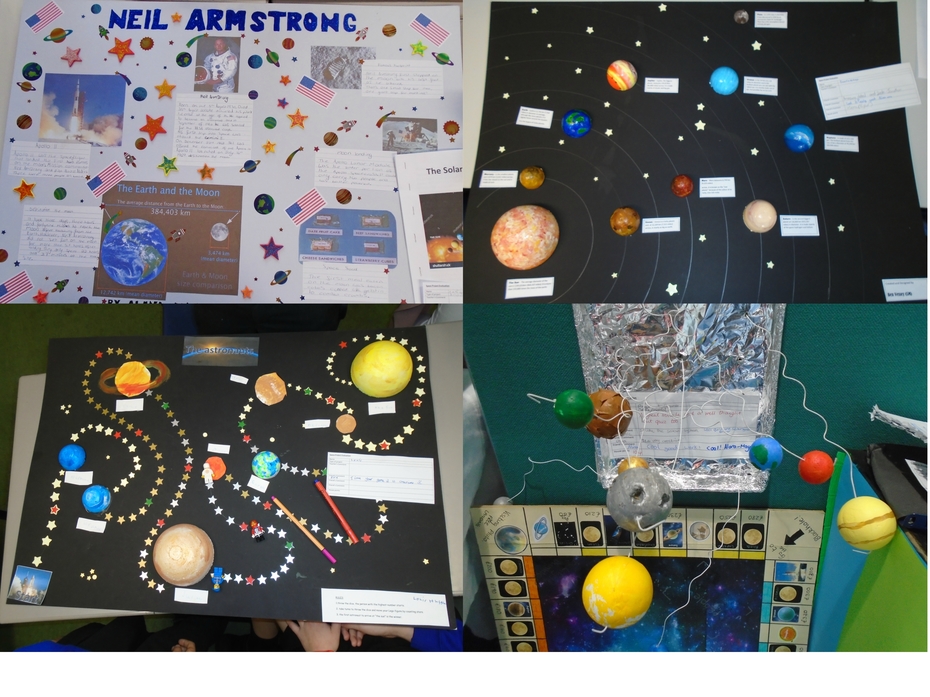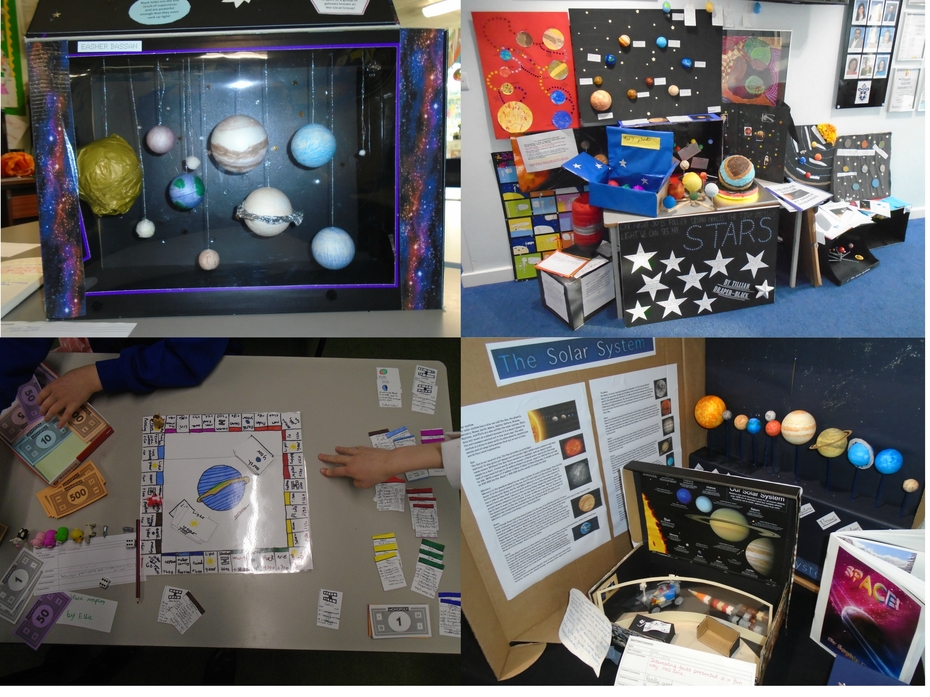 Castleton Visit
The children in Year 6 went on a residential visit to Castleton, where the activities they took part in included weaselling, caving, bushcraft, canoeing, climbing, high ropes, walking and a visit to Peveril Castle. They had a fantastic, fun-filled week.
Town Athletics
On 30th June, a team of over 50 children from school took part in the Rugby Primary Schools Athletics Championships. There were 23 schools and over 1200 children taking part, and our pupils represented the school brilliantly, winning overall 1st place for the school!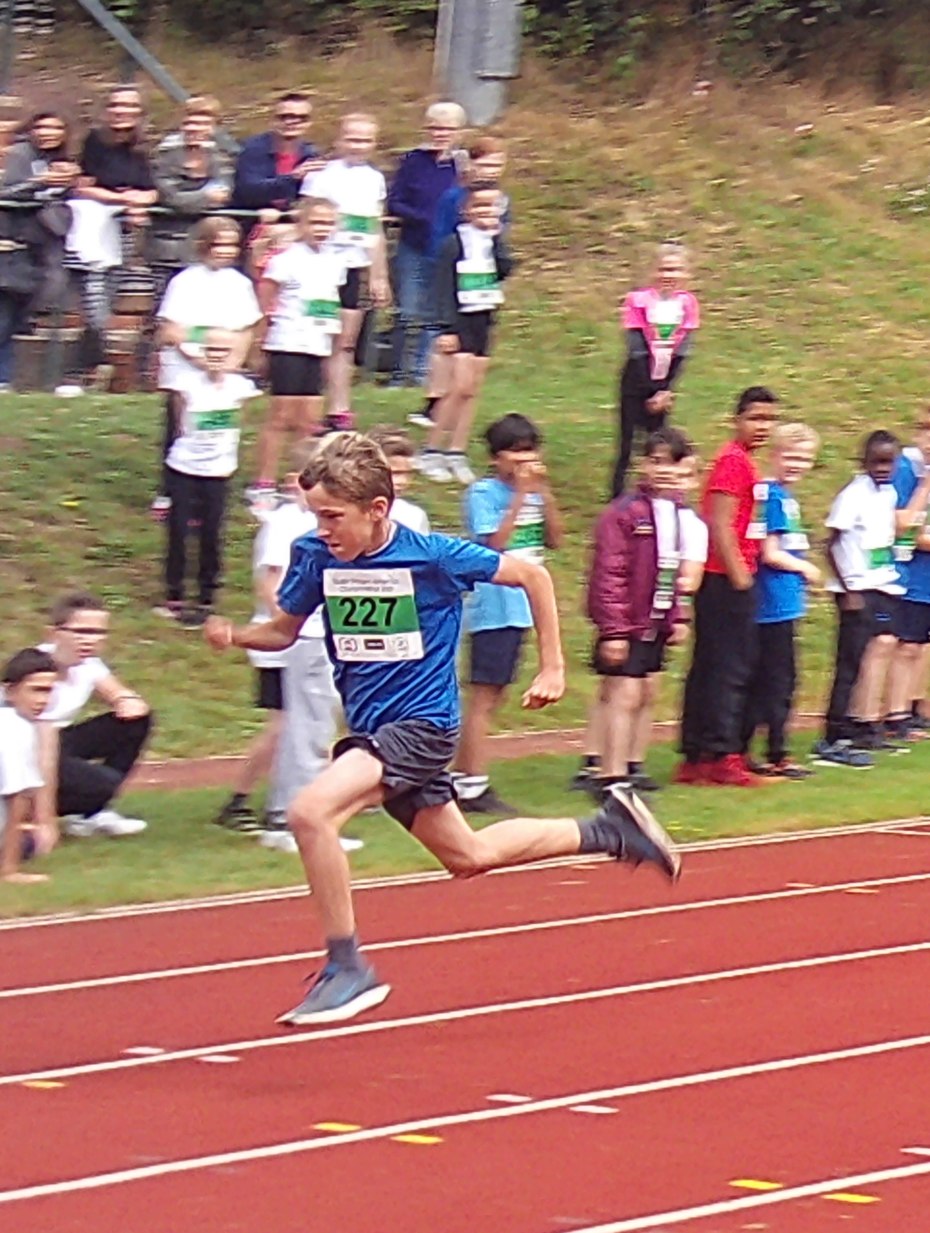 Brass Band - Leamington Festival
A huge congratulations to the Brass Band who won 1st place at the Leamington Festival on 23rd June.
Usborne Reading Challenge
Many of the children took part in a Sponsored Read. Through the money raised and a donation from Usborne, we were able to choose £1000 worth of new non-fiction books for our school library. Thank you to all who took part.
Braunston Visit - Year 4
On 29th June, children in Year 4 visited Braunston Marina as part of their Geography Unit. They were able to explore the marina and had a trip on a canal boat. Once back in school the children designed their own marina with the information they gained during the day.
Gifted and Talented Day
A group of children from Year 5 were able to take part in Gifted and Talented Day at Harris Academy. They had and English, Maths, Science and PE lesson.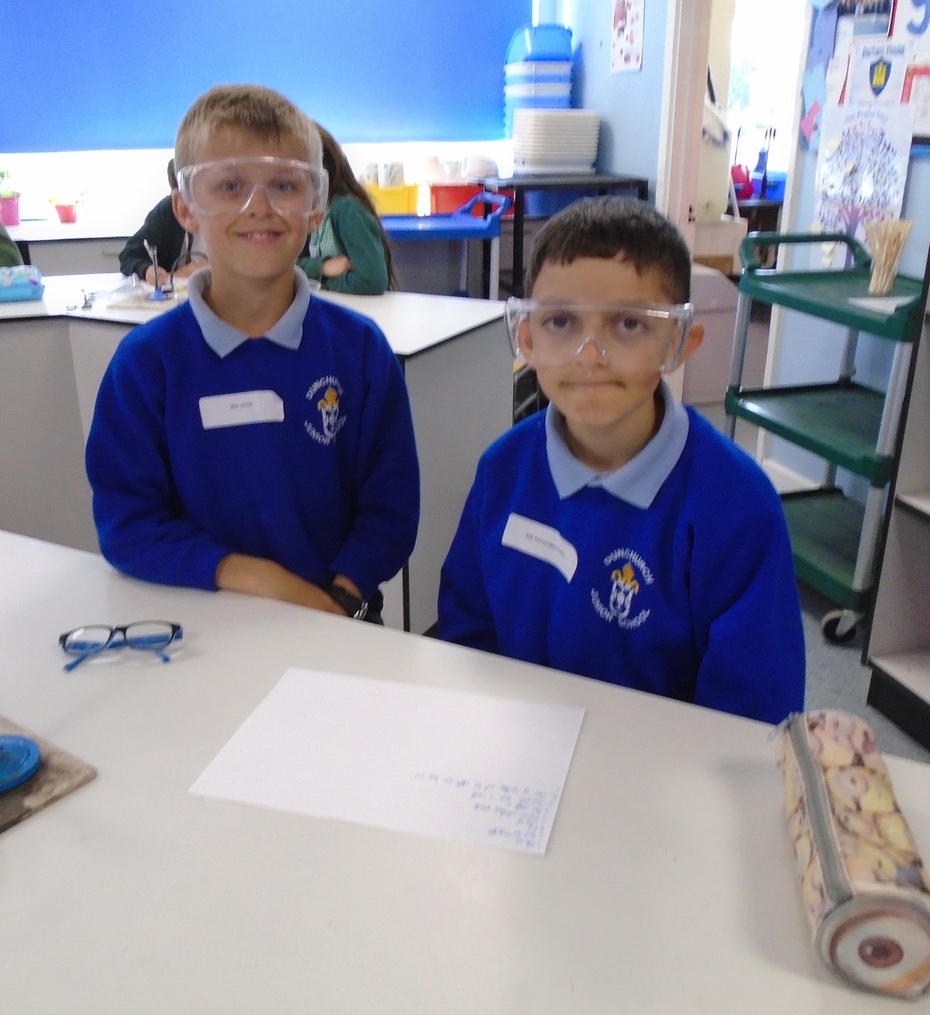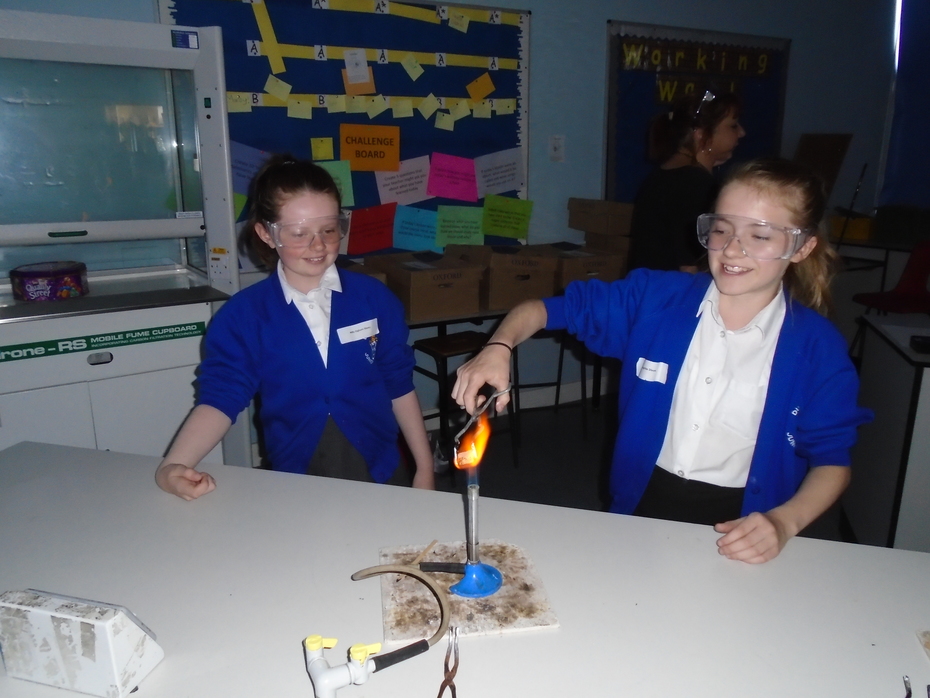 Big Sing - Year 5
Children in Year 5, along with children from other Rugby Primary School, took part in the 'Big Sing' at Rugby School on 29th June. The Big Sing took a prime place in Rugby School's 450th birthday celebrations and a special arena was built for the occasion, on the Close. The day included a series of activities, led by the world renowned a capella group Voces8, designed to encourage team work, creativity and an introduction to harmony and a capella singing. The music was designed to introduce children to classical music, folk songs, jazz and pop music.
Zoolab Visitor
As part of their Science topic on Habitats, Year 4 had a visit from 'Zoolab' on Wednesday, 12th June. Zoolab showed the children a variety of animals and they were able to handle many of the animals themselves.
Quadkids
30 children from Year 4 took part in the School Games Quadkids competition. They played very well and very much enjoyed taking part.
Year 6 Natural Disasters Projects
In Geography, Year 6 have been learning about natural disasters. As part of this topic the children worked on projects at home, which were then displayed in the entrance hall.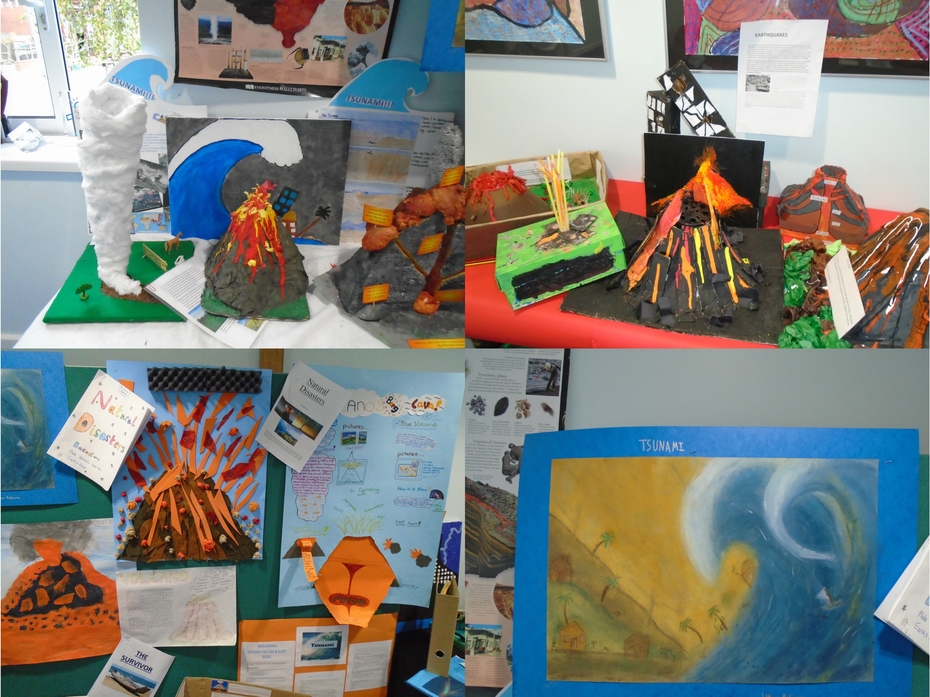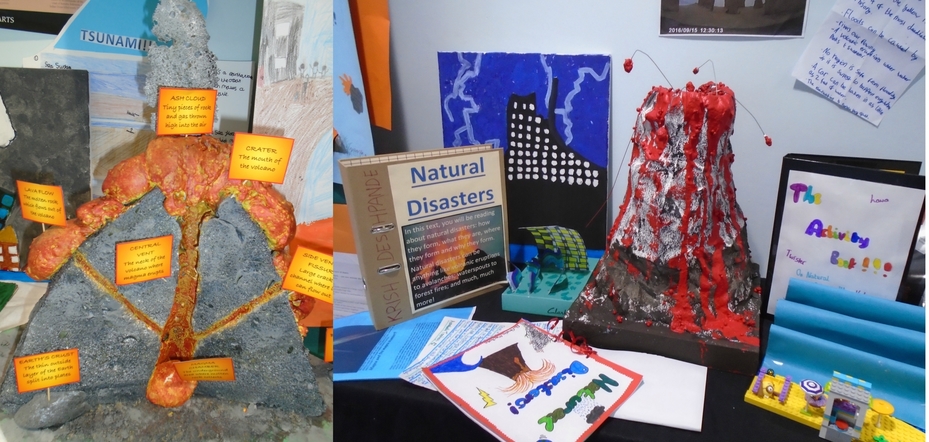 Mixed Rounders
A team of girls and boys from Year 6 went to Rugby High School to play in the School Games Rounders competition. They played very well and qualified to represent Eastern Warwickshire in the Coventry and Warwickshire School Games final.
Draycote Water Sponsored Walk
On Thursday 22nd June, the children took part in a sponsored walk around Draycote Water. Thank you to everyone who sponsored a pupil, we raised £857.25, which will be used to pay for fruit for break times and to purchase other items for school.
Ali Baba and the Bongo Bandits
Children from the school choir took part in a performance of 'Ali Baba and the Bongo Bandits' at Avon Valley School.
Year 5 Gifted and Talented PE Day
Sixteen children from Year 5 took part in the Gifted and Talented PE with children from other schools in Rugby. They were able to try a range of new sports.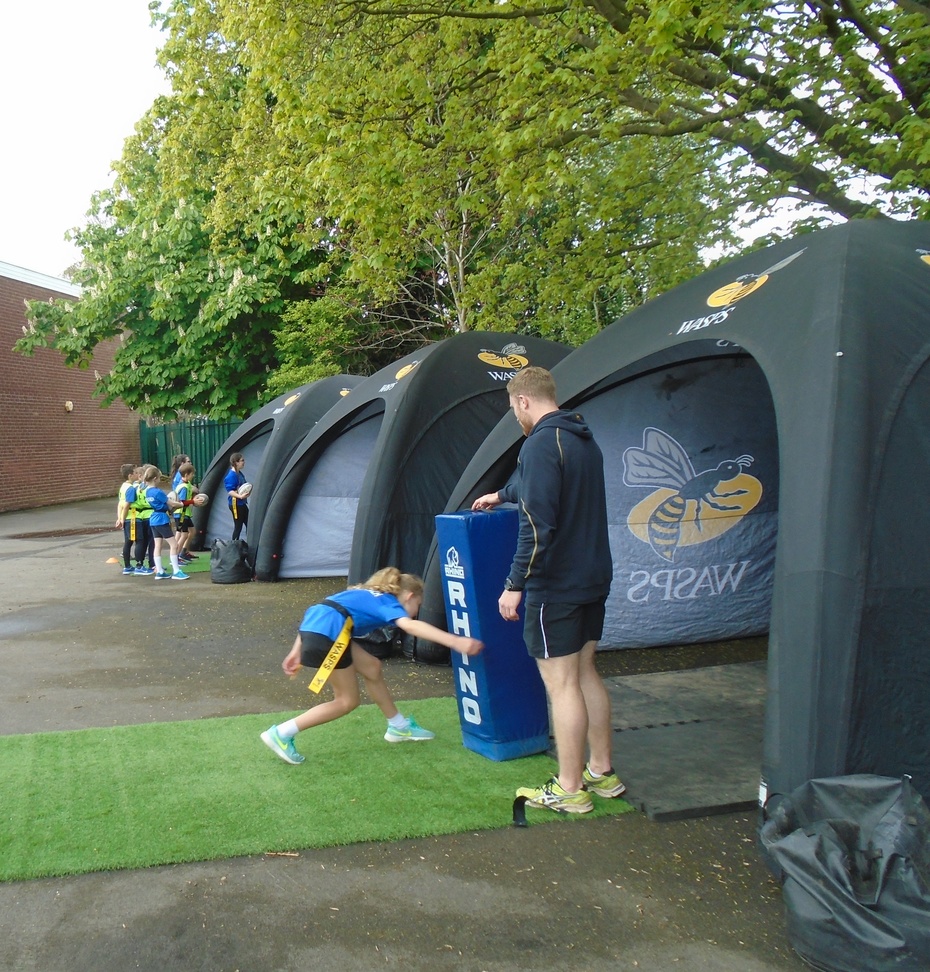 Chico Chugg - Author Visit
In support of National Writing Day, Janet Roberts, author of the Chico Chugg books and TV series, visited school to deliver an assembly.
Year 6 Girls Rounders Competition
A team of girls from Year 6 played in a prep school Rounders competition. They really enjoyed playing and learned a lot about the rules of the game.
Coventry Visit
Children in Year 6 have been learning about the Coventry Blitz as part of their local History studies. To complement their work they visited Coventry Cathedral and the Herbert Art Gallery and Museum.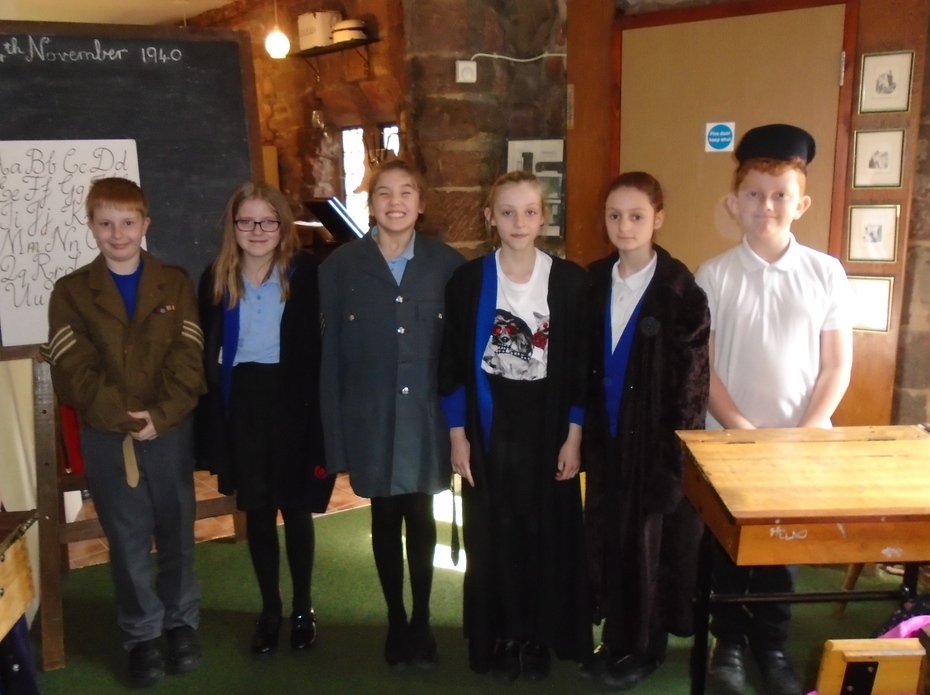 Year 6 Hockey Competition
A mixed team of girls and boys from Year 6 took part in the School Games Hockey competition at Bilton School. They played extremely well, winning second place and narrowly missing out on first place after the final match that went to penalties. Well done to all!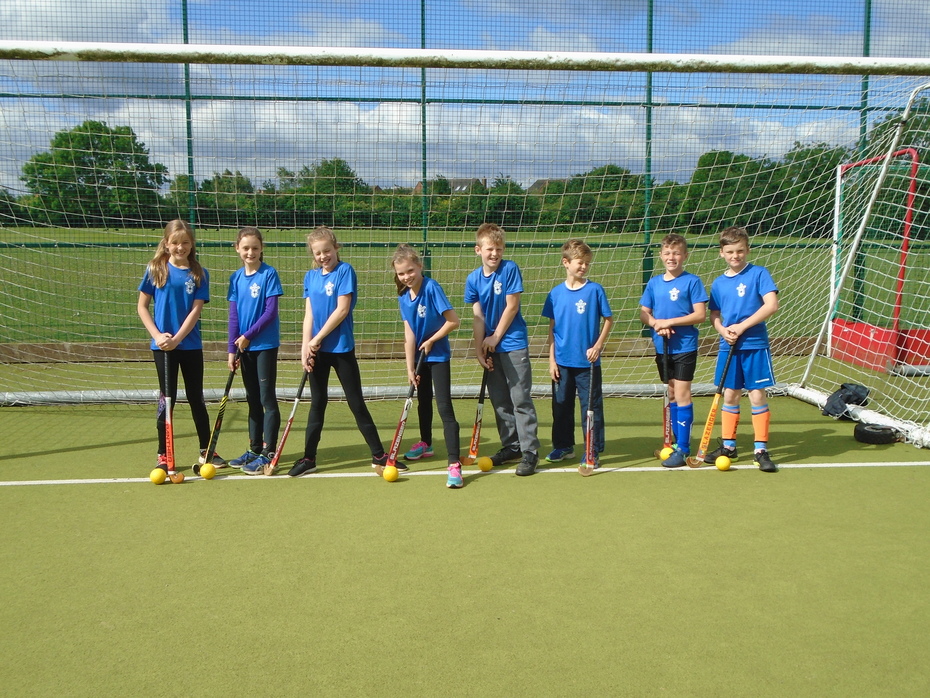 Year 5 Tennis Competition
A group of boys and girls from Year 5 took part in the School Games Mini Red Tennis competition at Harris Academy. They played very well within their age group and had a very enjoyable time.
STEM Day
Cummins organised and ran an exciting engineering challenge for Year 3 in May. The children competed to build paper planes, balloon rockets and bridges. It was a really inspiring event, giving the children an opportunity to apply their Maths and Science knowledge with the help of real engineers. The children received goody bags for taking part and the winning teams earned mini trophies.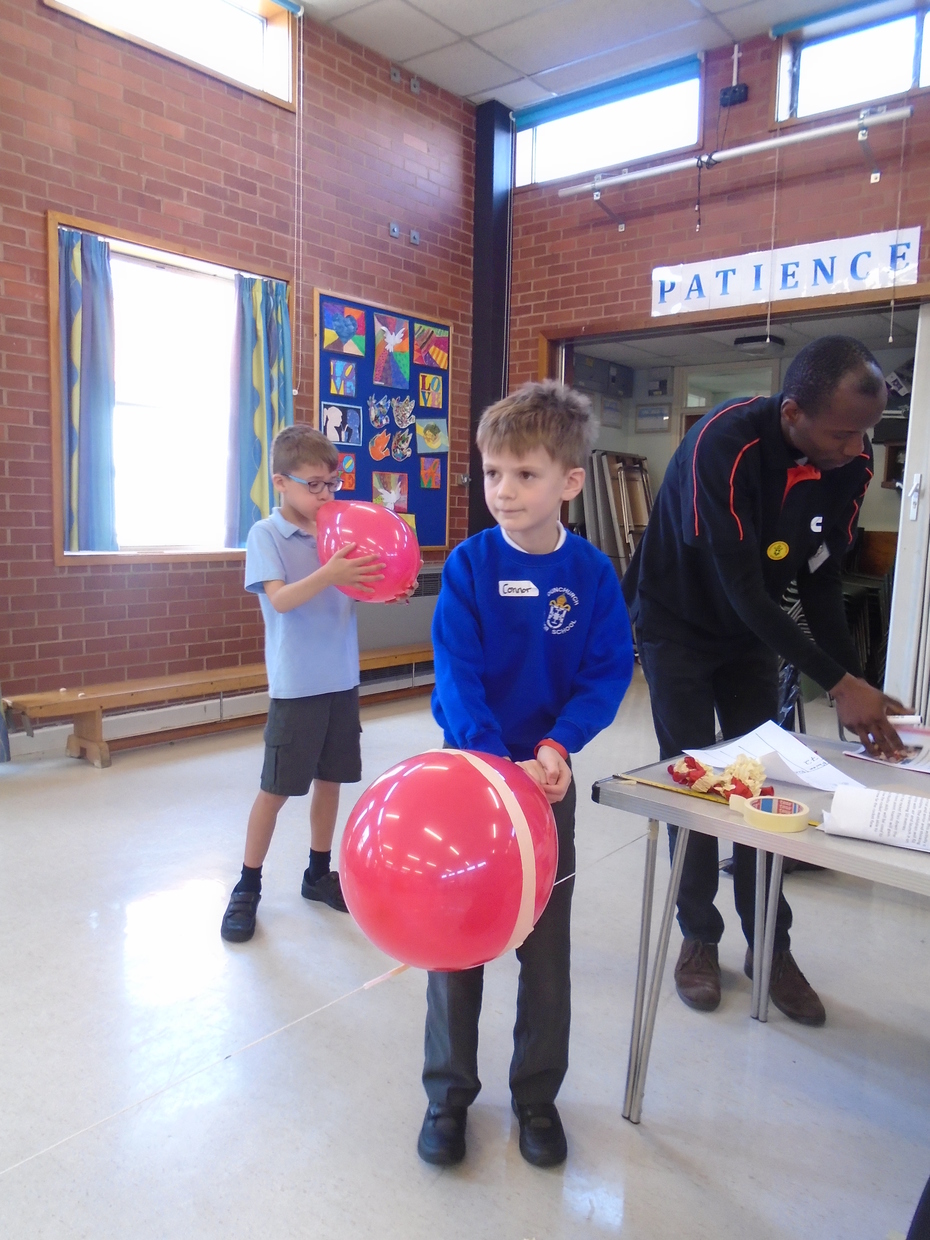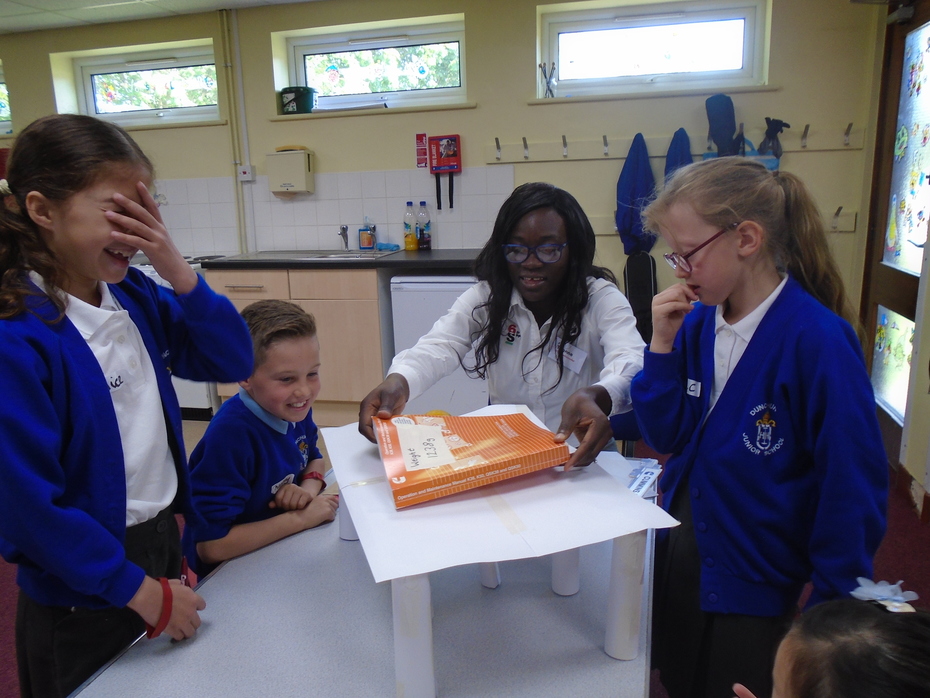 PTA Egg Drop
The PTA organised and ran an Egg drop once again this year. The children thoroughly enjoyed watching their eggs being thrown off the school roof. There were some very imaginative creations on display. Well done to 5M won the prize for the most unbroken eggs!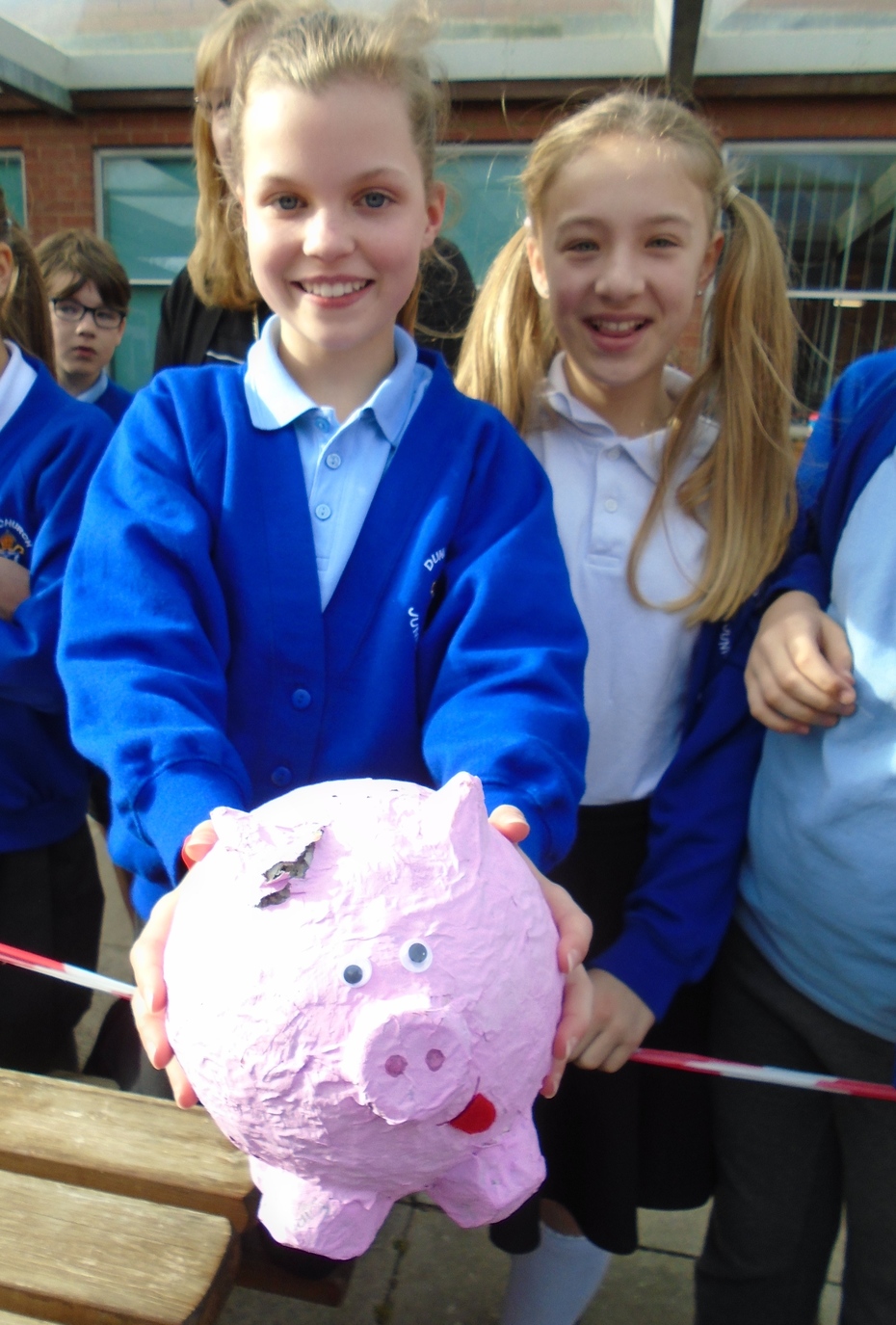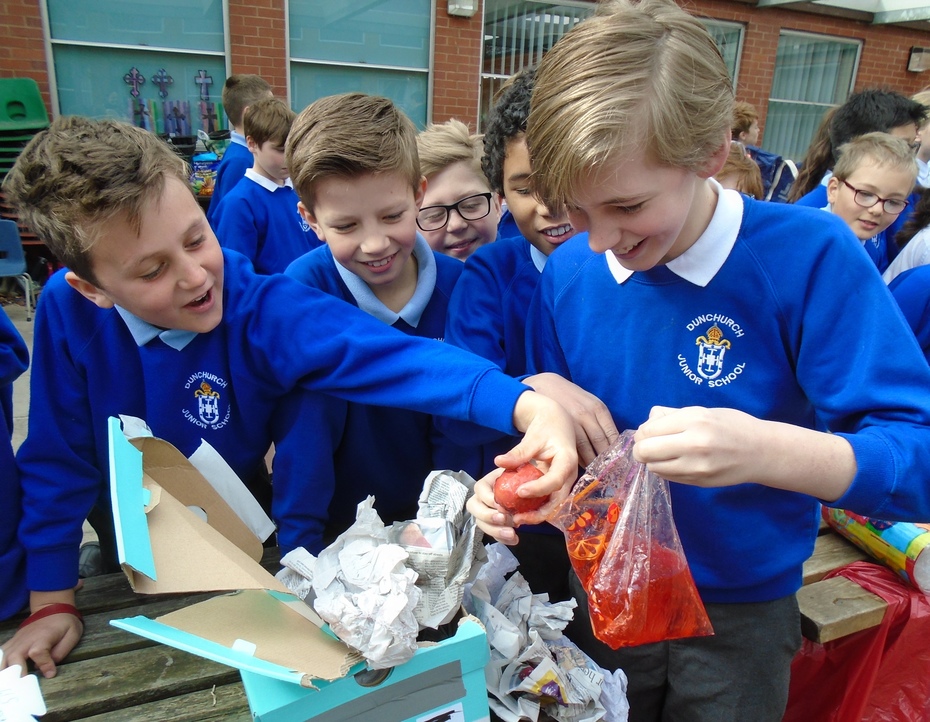 Futsal Championships
A girls team from Year 3 and Year 5, and a boys team from Year 3 took part in the County Finals or the school's Futsal championships in Birmingham. Well done to the Year 3 boys team won the Under 8's cup. The two girls teams also played very well and demonstrated great sportsmanship.
Cross Country Finals
On 25th March, five of our pupils represented Eastern Warwickshire in the Cross Country final in Stratford Upon Avon. They all ran particularly well in what was a very fast race. Well done to all!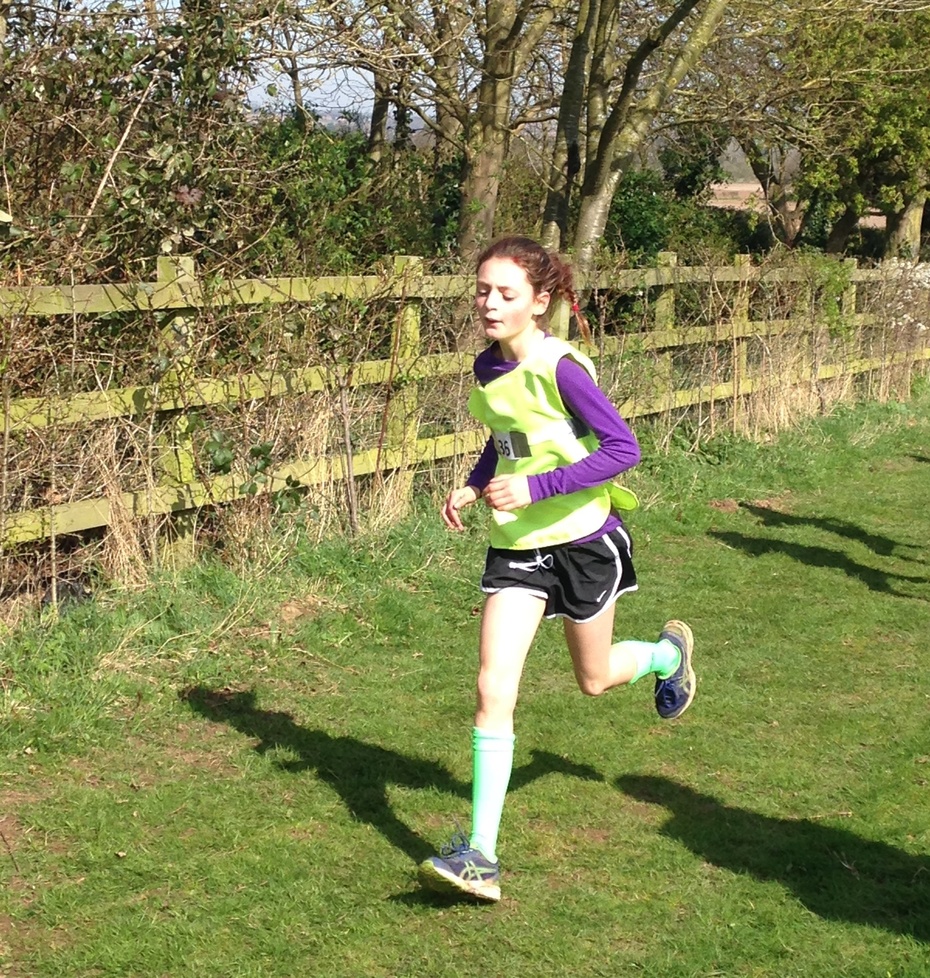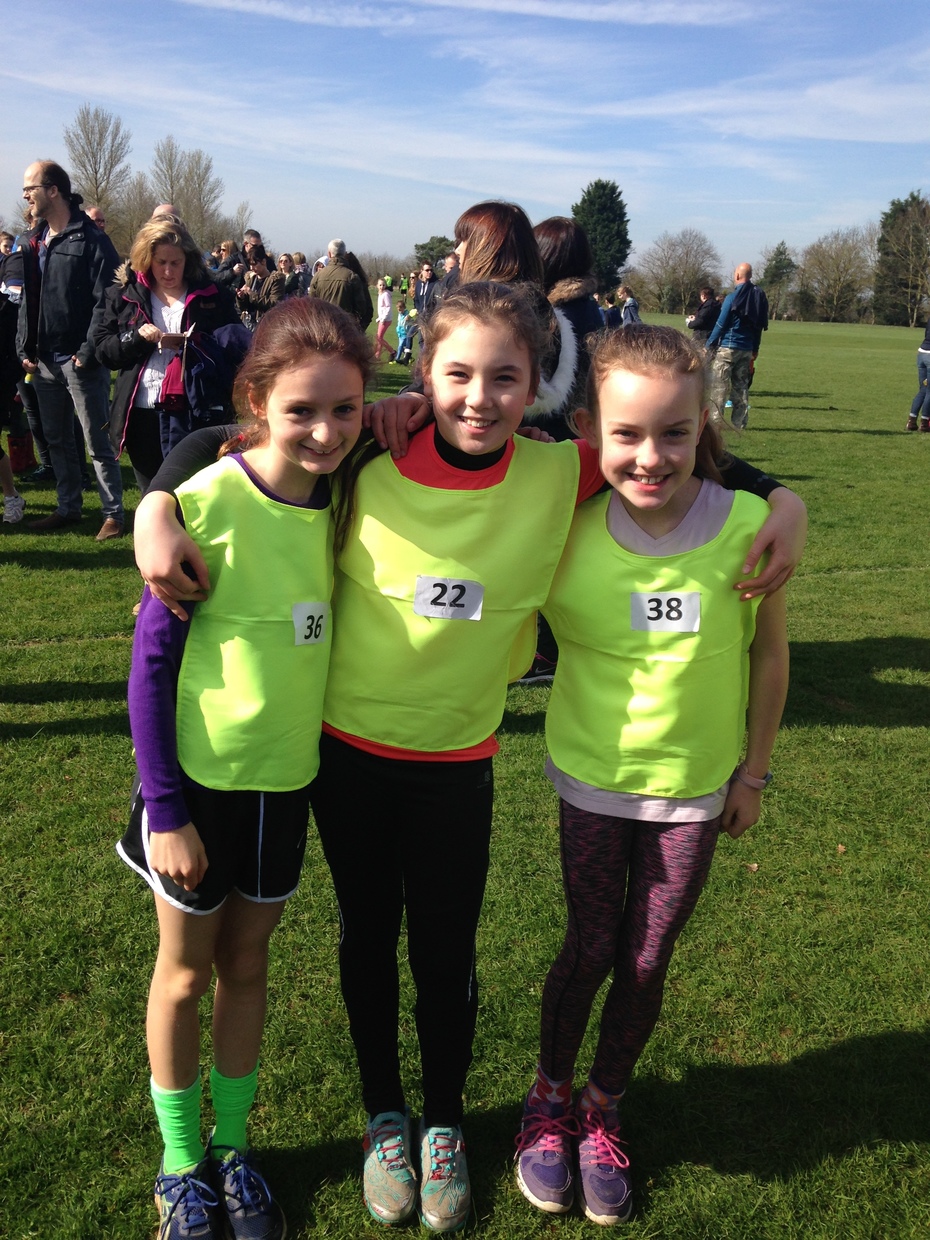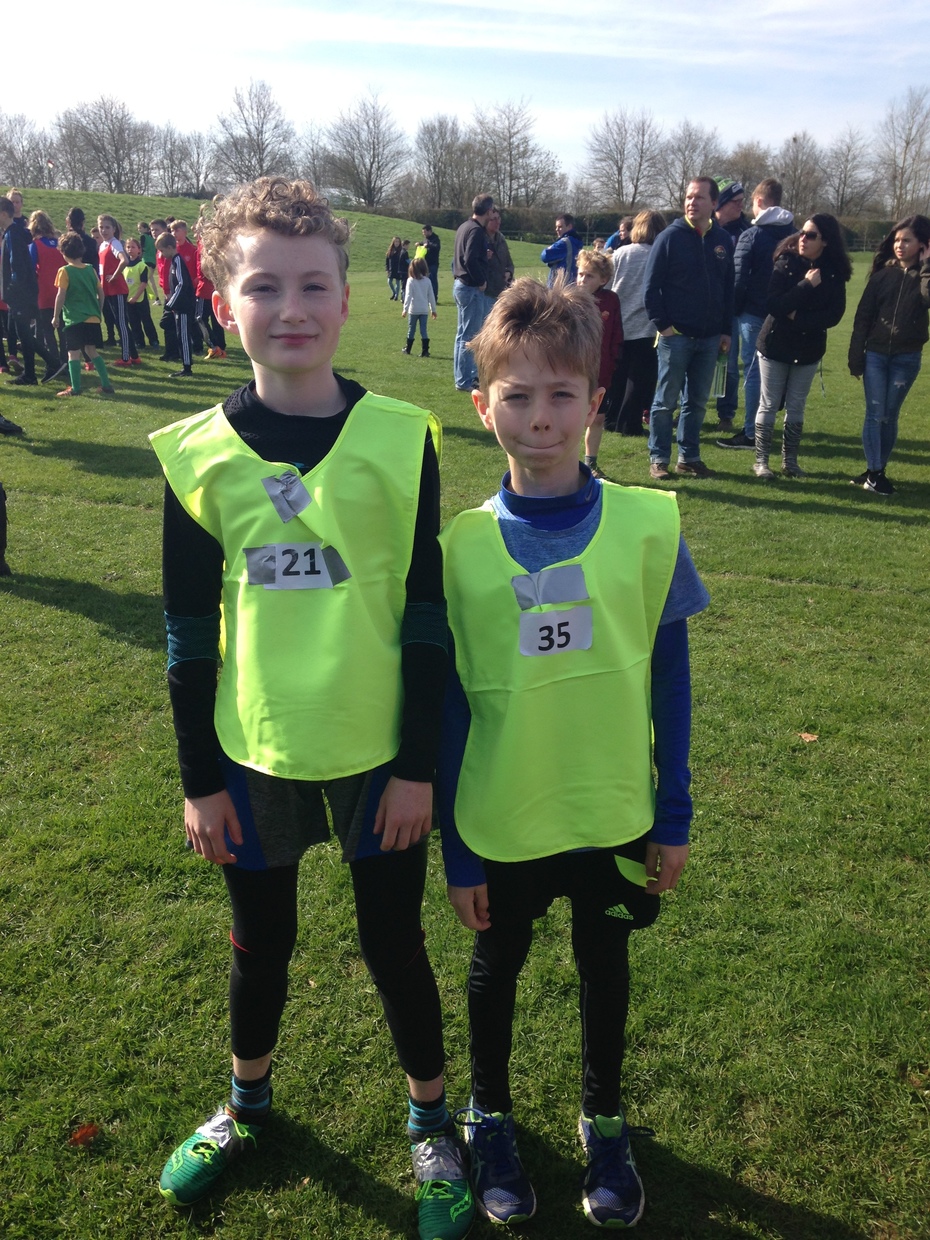 Year Tennis Taster Sessions
Inspire2coach, who run a Tennis for Kids programme, came in to school to provide 30 minute tennis taster sessions for children in Year 3.
Young Carers - Cake Sale
We held a cake sale to raise money for the Warwickshire Young Carers Project. We raised just over £54!
Red Nose Day
The school council arranged a number events for Red Nose Day this year. The children wore red, held a cake sale, a bring and buy sale and a sponsored jog around the field. We raised just over £230 for Comic Relief. Thank you to everyone who donated.
Year 5 Visit to Flag Fen
As part of their History unit of work, the children in Year 5 studied the Stone Age to Iron Age. To complement this, they visited Flag Fen, in Peterborough. The visit gave the children the chance to do some hands on learning outside the classroom. They explored pre-historic life by looking at and handling artefacts and using sources to find out information from the past. They also walked around a Bronze Age archaeological site.
Holiday at Home
In March we hosted a 'Holiday at Home' event. Senior citizens from Dunchurch village came in to school to enjoy a roast dinner, and had a full entertainment programme, including listening to a selection of songs from the school choir and a performance by the brass group. Our guests thoroughly enjoyed the afternoon and the event gave our pupils the opportunity to have some interesting conversations with older people.
Mud Masks
In History Year 5 have been studying the Mayan civilization. They looked at Mayan masks, and to link with this they used natural resources to make 3D masks. They also looked at markings on trees and leaves and noticed how some markings look like facial features such as eyes.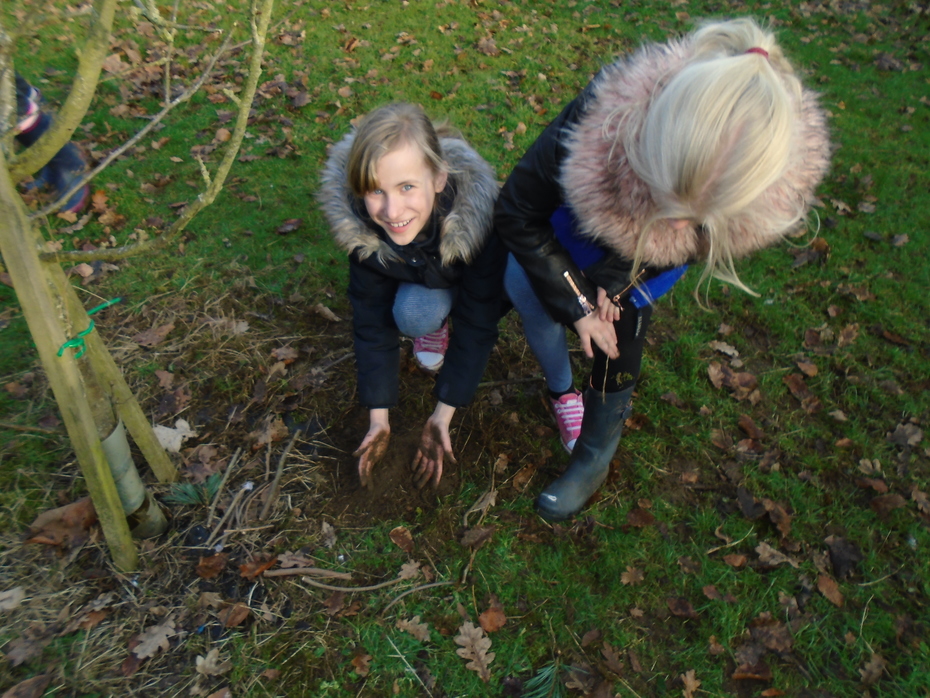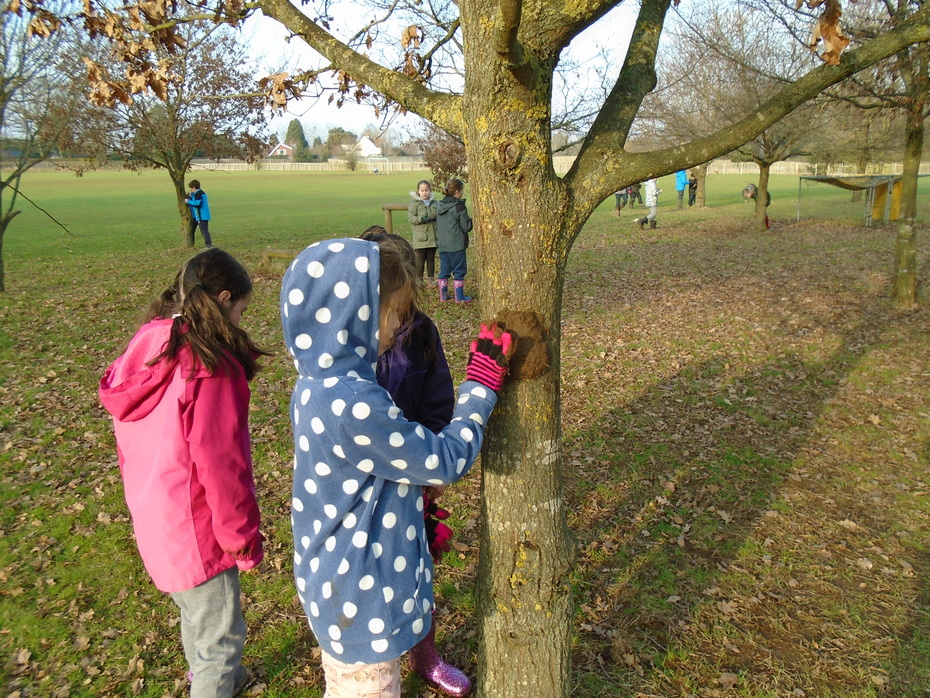 Year 5 and 6 Swimming Gala
19 children competed in the Year 5 and 6 Swimming Gala. All of the children competed brilliantly and our results were extremely good with all our swimmers finishing in the top 5 in their individual events out of 15 schools. 3 children placed 3rd and we had 1 second place and two first places. Additionally, we had 2 relay successes, 3rd in the Year 6 boys Freestyle and 1st in the Year 6 Girls Freestyle. Well done to all!
Year 3 and 4 Swimming Gala
The Year 3 and 4 Swimming Gala took place in March. The relay teams were very successful, coming 3rd out of 15 teams, and the Year 3 boys coming 2nd. There were also a number of individuals who came in the top 3 in their events. One of our Year 4 pupils came 1st in the Front Crawl race. A huge well done to all of the children that took part!
World Book Day
On Thursday 2nd March we celebrated World Book Day. The children dressed up as their favourite book characters, as did many of the staff! The children each received a £1 book token.
Chinese Dragon Workshops
On 6th February, to celebrate Chinese New Year, each class took part in a Dragon Dance Workshop. The children very much enjoyed the experience and enjoyed using the props. The sessions were run by Primary Workshops for Schools.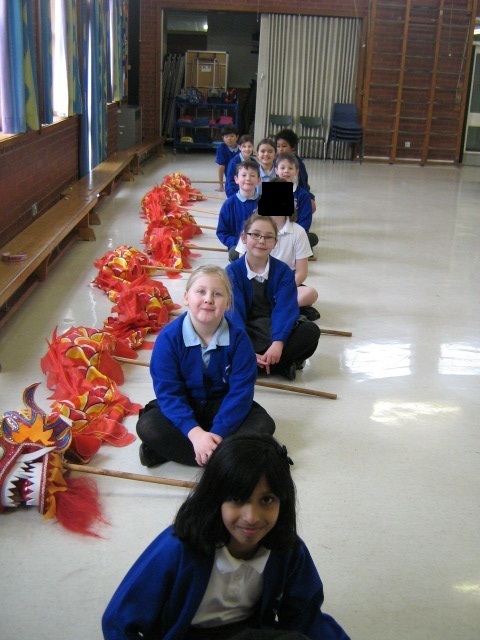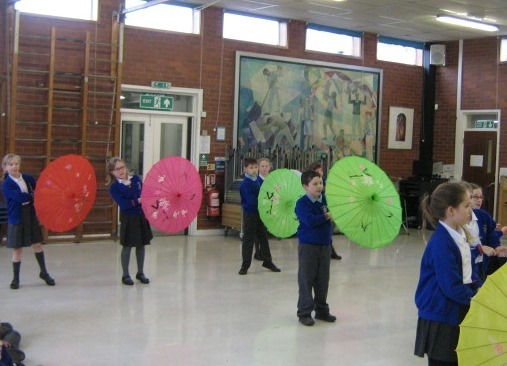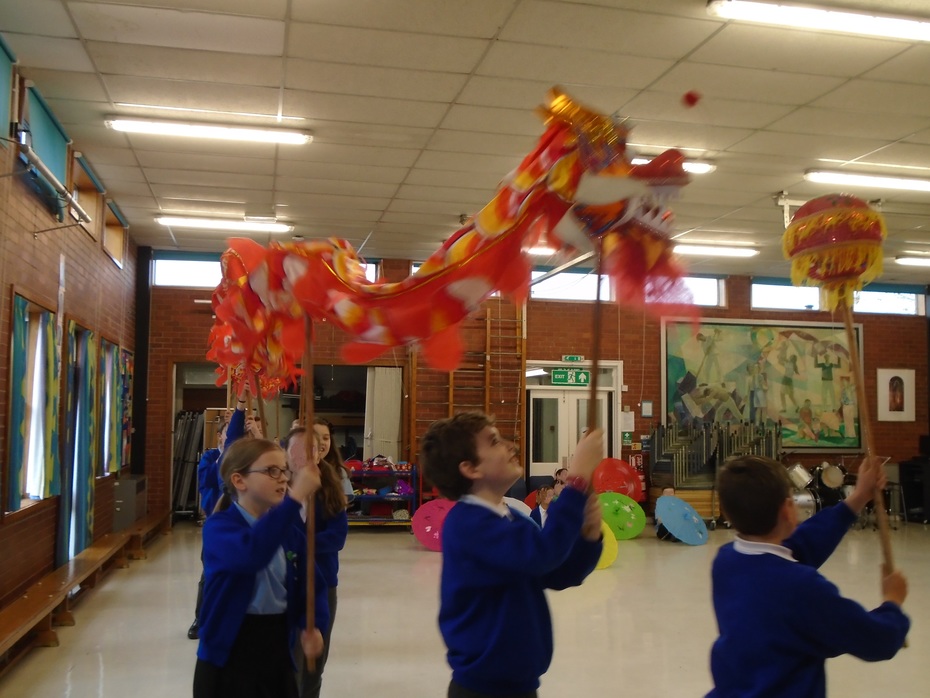 SIGN2SING
In February our pupils took part in the Sign2Sing charity event. The children from Dunchurch Infant School came and joined us, and all the children signed brilliantly. BBC Midlands Today also came along to film an item for their news programme. On the same day we raised money for the Sign Health charity through a cake sale.
Safer Internet Day
Tuesday 7th February was Safer Internet Day. To celebrate this we had an E-Safety assembly, a Design a poster competition and each class focused on an aspect of online safety during their Computing/ICT lesson. We also held a 'Silver Surfers' afternoon on Friday 10th February, when children in Year 5 taught their parents/ grandparents about using iPads and how to stay safe when using ICT and the internet. For more information on Safer Internet day, click here.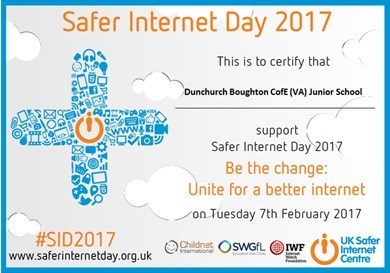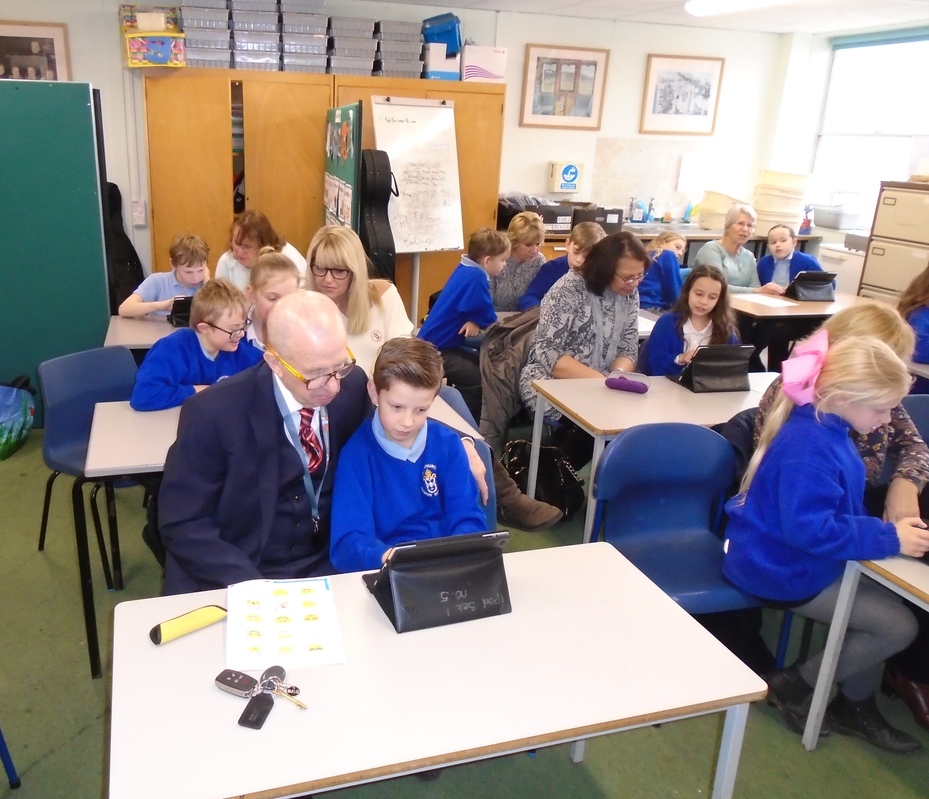 Anglo-Saxon Day- Year 4
In History, the children in Year 4 have been studying the Anglo-Saxons. As part of this they were visited by a re-enactment archaeologist for an 'Anglo-Saxon Day'. The children learned about the everyday clothing, objects and way of life of the Anglo-Saxons and they took part in a 'Warrior workshop', where they looked at weapons and armour. They also had a 'Games workshop', where they learned about and were able to play games such as Knucklebones, Fivestones and Dice. They also found out about Runes and trading, were told an ancient legend and tried writing with a Quill and ink. The day was an excellent, hands-on experience, and the children enjoyed being able to meet an 'Anglo-Saxon', handle artefacts and try on costumes.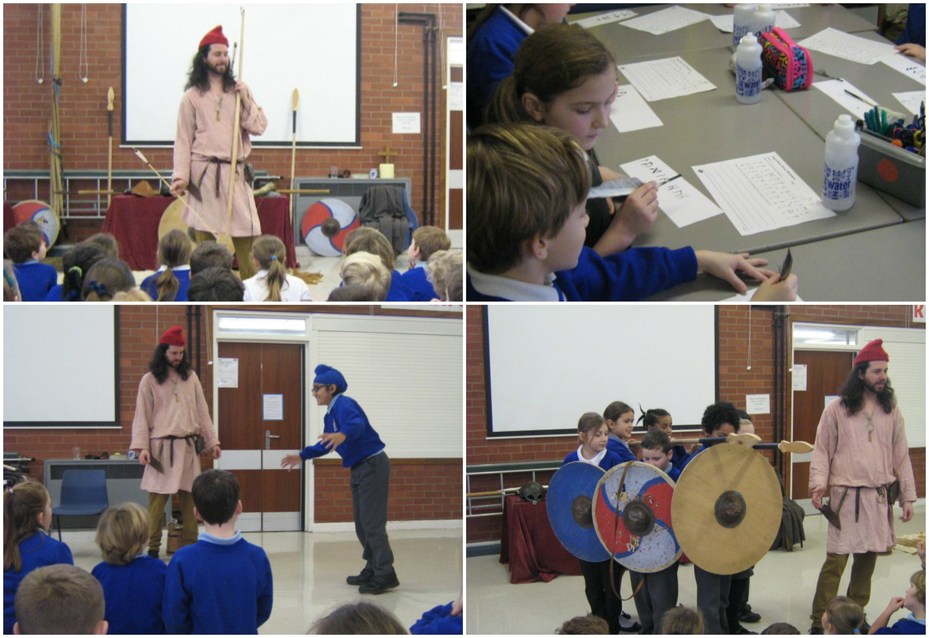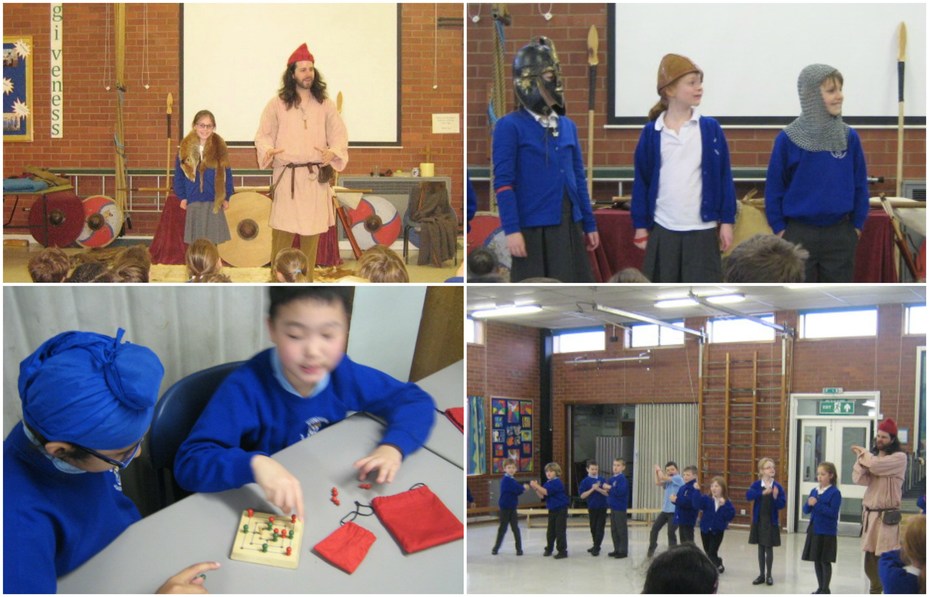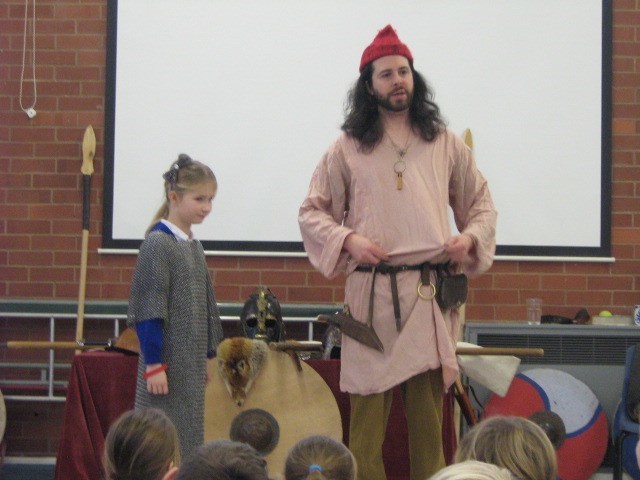 Changemakers
Dunchurch Junior School are hosting a Changemakers family lifestyle course, which started on 31st January 2017. This is a FREE programme for families with children aged 4-12 years old, with each week consisting of a 45 minute healthy eating session that includes topics such as a balanced diet, portion sizes and healthy breakfasts, followed by a 45 minute fun physical activity which will be different each week. Examples include tennis, dodgeball and Kwik Cricket. Guest speakers include a World Champion Boxer, Cooking Groups and Warwickshire Wildlife Trust. The sessions start at 3.45pm and finish at 5.15pm. To register your interest, please email fitterfutures@rugby.gov.uk, phone 01788 533721 or click here to download the application form.

Young Carers Awareness Day
To raise awareness for Young Carers, on Thursday 26th January, the children dressed in clothes they would wear in their dream job. There were some fabulous outfits worn, including teachers, footballers, chefs, scientists, business men and women, doctors, nurses, astronauts and police. This was to encourage young people to think about how achieving a dream job or career may be challenging, but with the right support still possible when you are also juggling a caring role at home.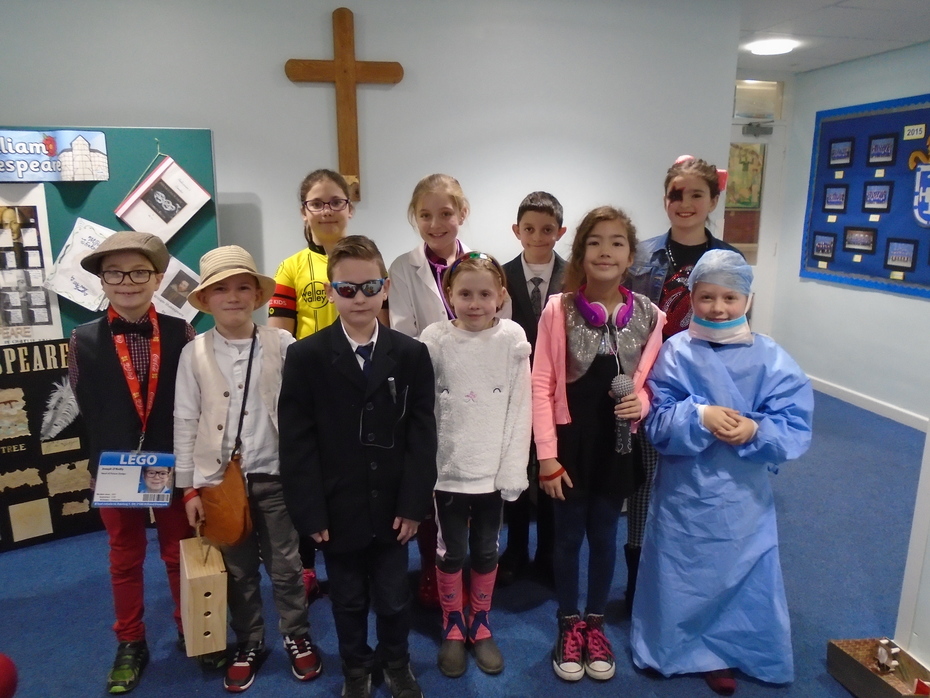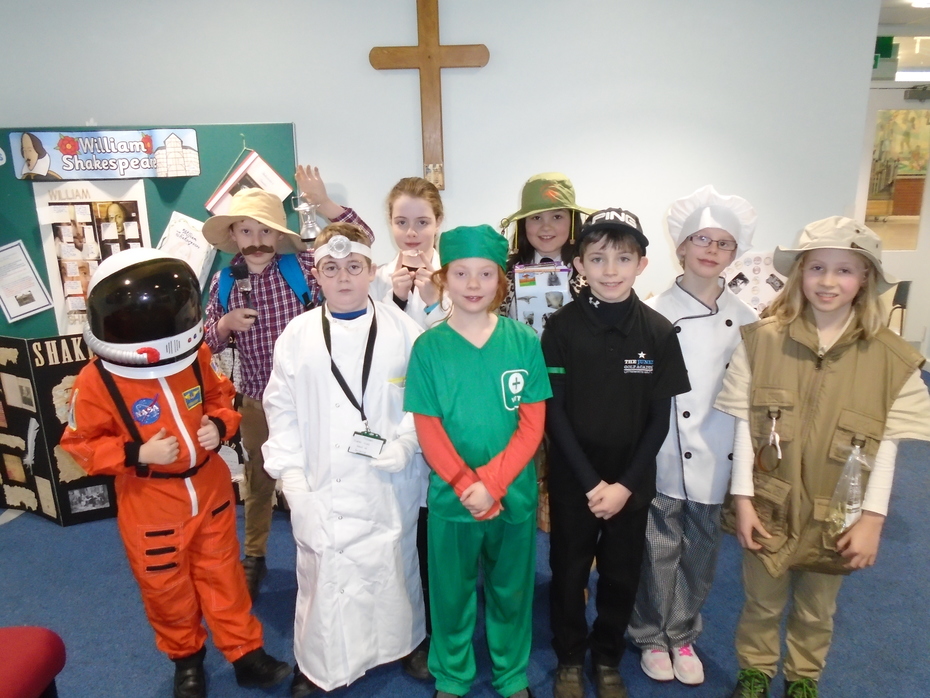 Tournament at the Ricoh Arena
The Year 6 Boys Football team will be playing at the Ricoh Arena in the Sky Blues in the Community Cup Round Robin Tournament on Saturday 21st January. This follows their success at the SBITC local tournament in the Autumn term.
Young Carers Silver Award
The school has received the Warwickshire Young Carers Silver Award. This recognises the school's commitment to improving the experience, attendance and attainment of young carers. This includes working with and making referrals to the Young Carers Service, raising awareness of Young Carers and the Young Carers Service to children and parents, training staff, listening to and consulting with Young Carers and their parents, and monitoring the attendance and progress of children who are Young Carers.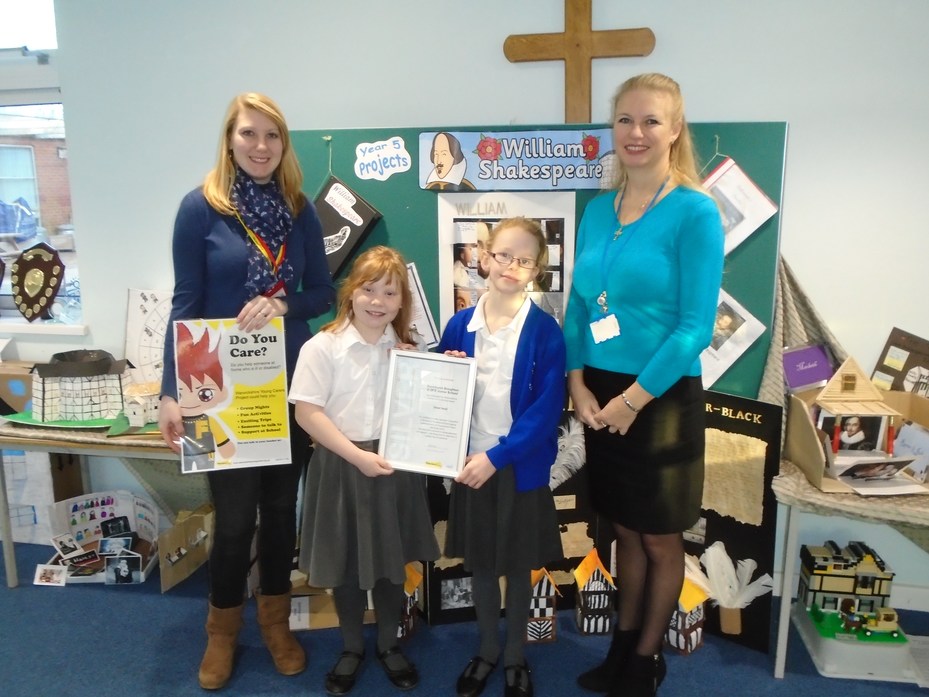 School Games Biathlon
On Monday 9th January, twelve children from Year 5 and 6 travelled to the Queen's Diamond Jubilee Centre to participate in the School Games Biathlon. The event consisted of a 25 metre swim and 400m run. Both teams did very well, the girls team came second and the boys team came fourth.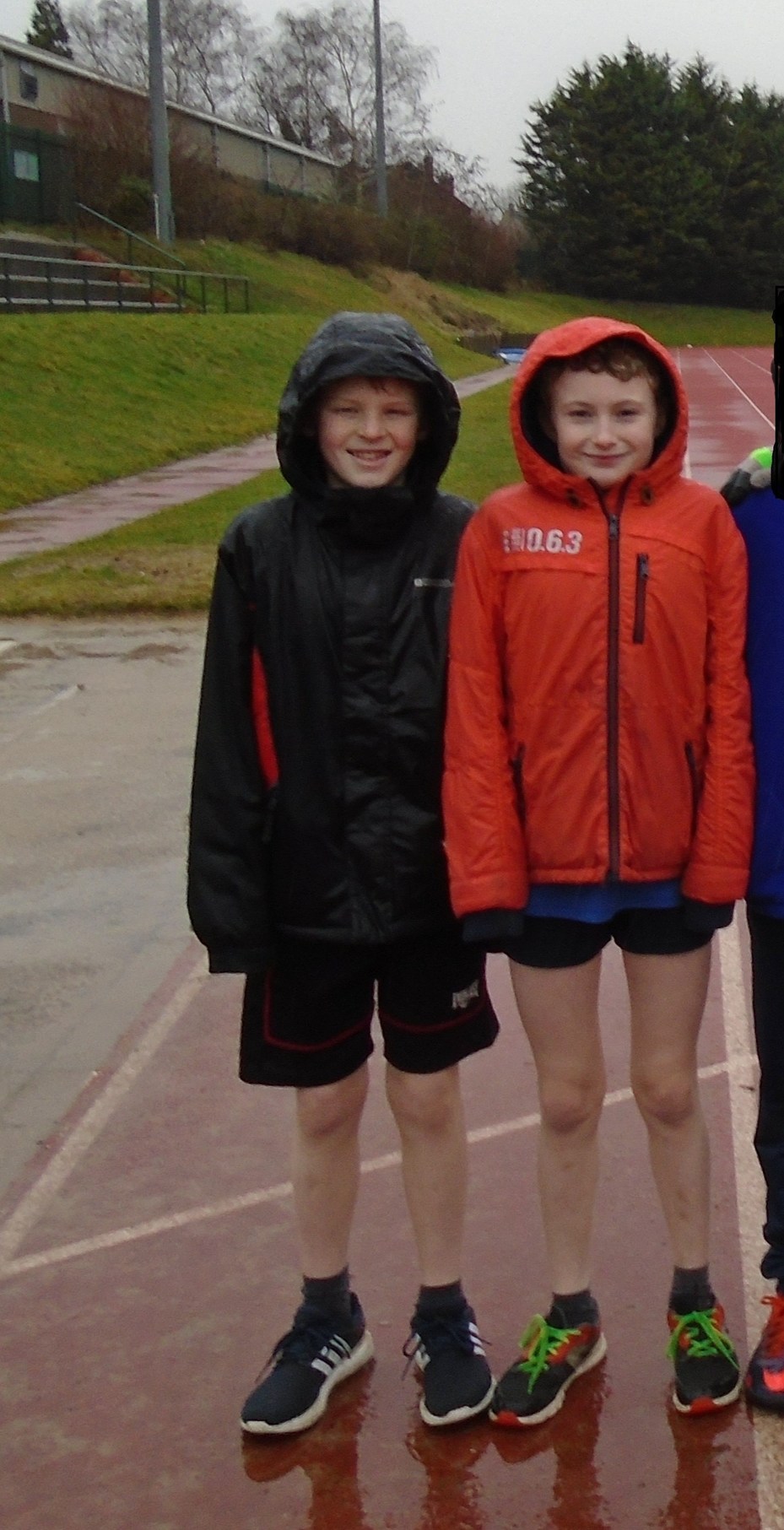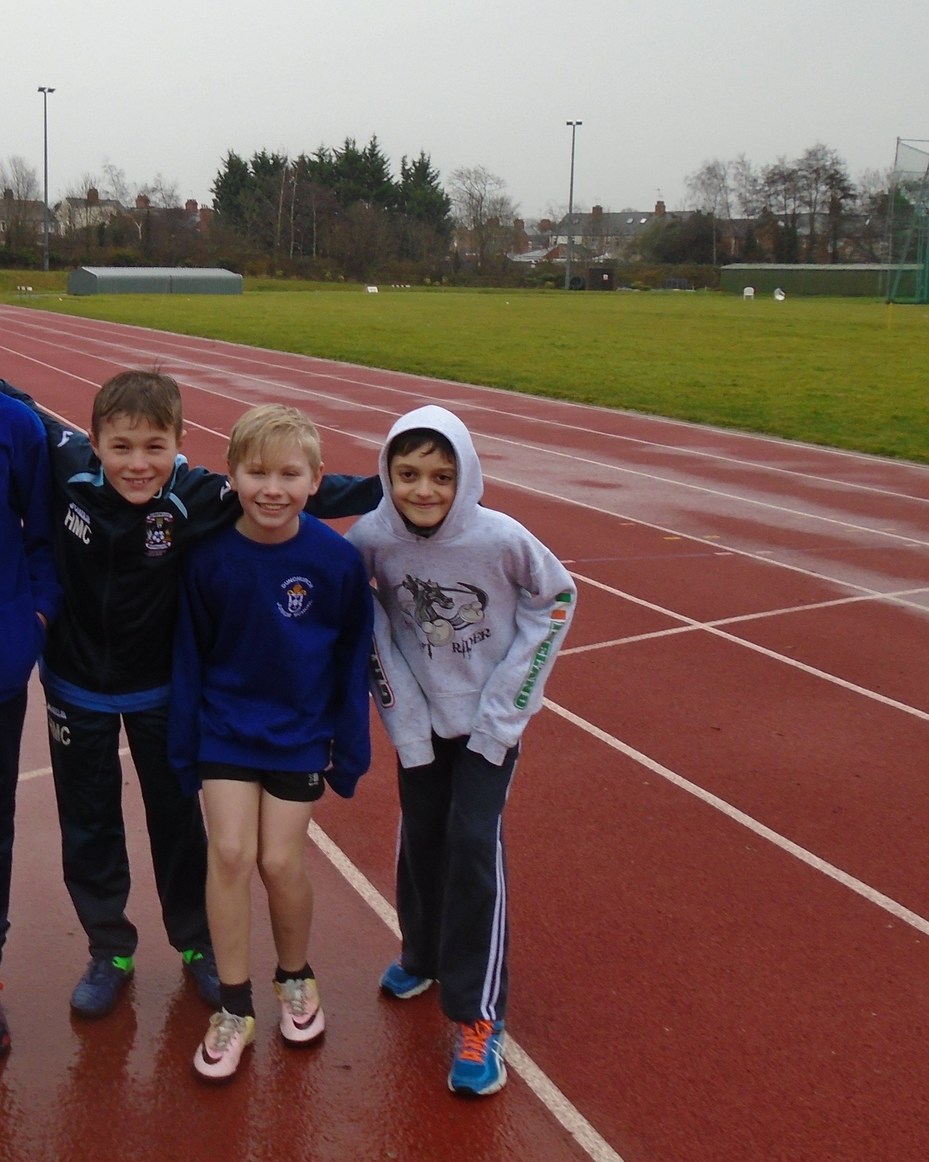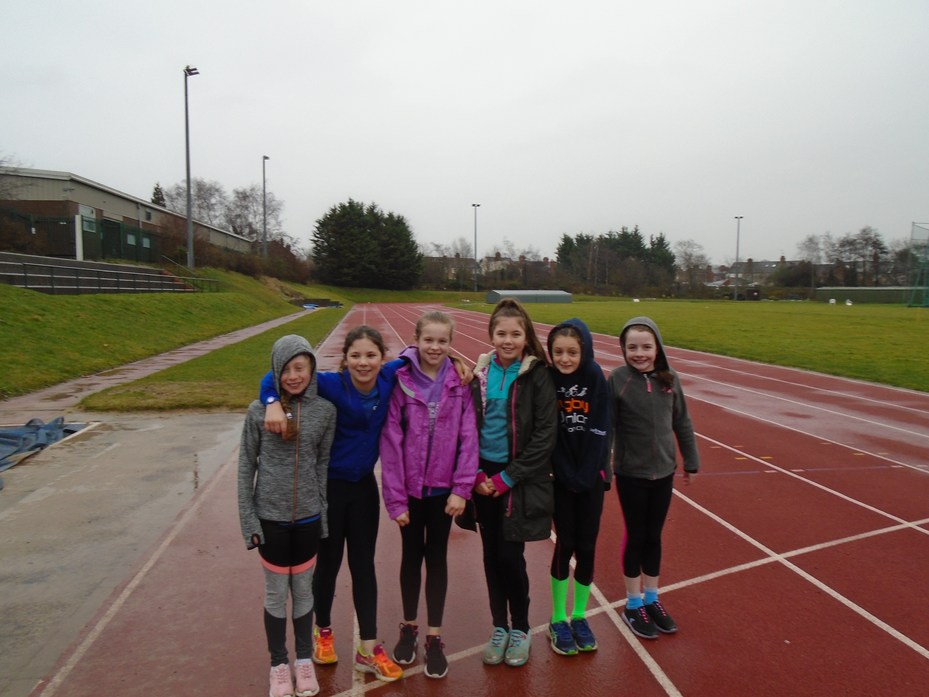 School Games Dodgeball
A group of Year 5 children took part in the School Games Dodgeball competition which was held after school at Avon Valley on Friday 13th January. They had a very enjoyable evening and played very well, winning five out of their nine matches and coming third overall.
School Games Football
A group of Year 4 children played in the School Games Football competition at Bilton School on Wednesday 11th January. They played very well, coming 2nd out of all the schools that took part.
School Games Indoor Rowing
A group of Year 6 pupils participated in the School Games Indoor Rowing competition which was held at Harris School Sports Centre on Friday 6th January. The boys team came 3rd, and the girls team came 5th. Mrs Tildesley was very proud of the way both teams performed, especially as they had not done Indoor Rowing before.
Google Expeditions
In January 2017 the children in Year 5 and 6 had an exciting morning trying out the 'Google Expeditions' app. A visitor from Google came to school and brought a Year group set of special goggles (in which mobile phones are encased). Using the goggles the children were able to view 360 degree and 3D images of a location, and were able to look around almost as if they were there. The teachers acted as 'guides' and pointed out interesting sights for the children to see. They found it to be an engrossing experience.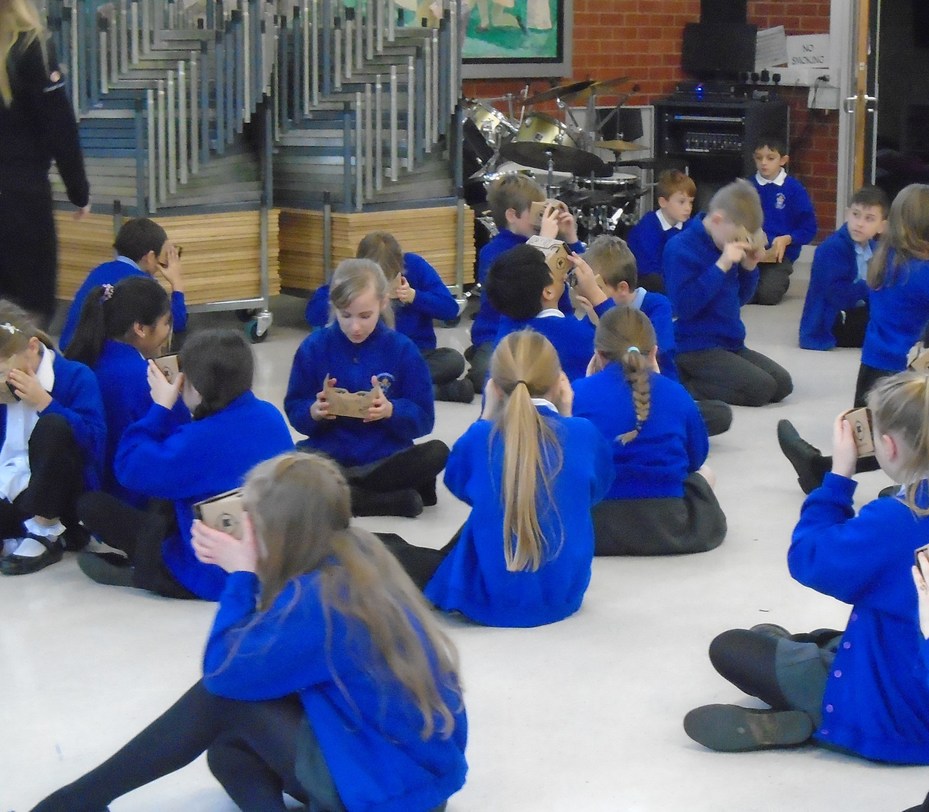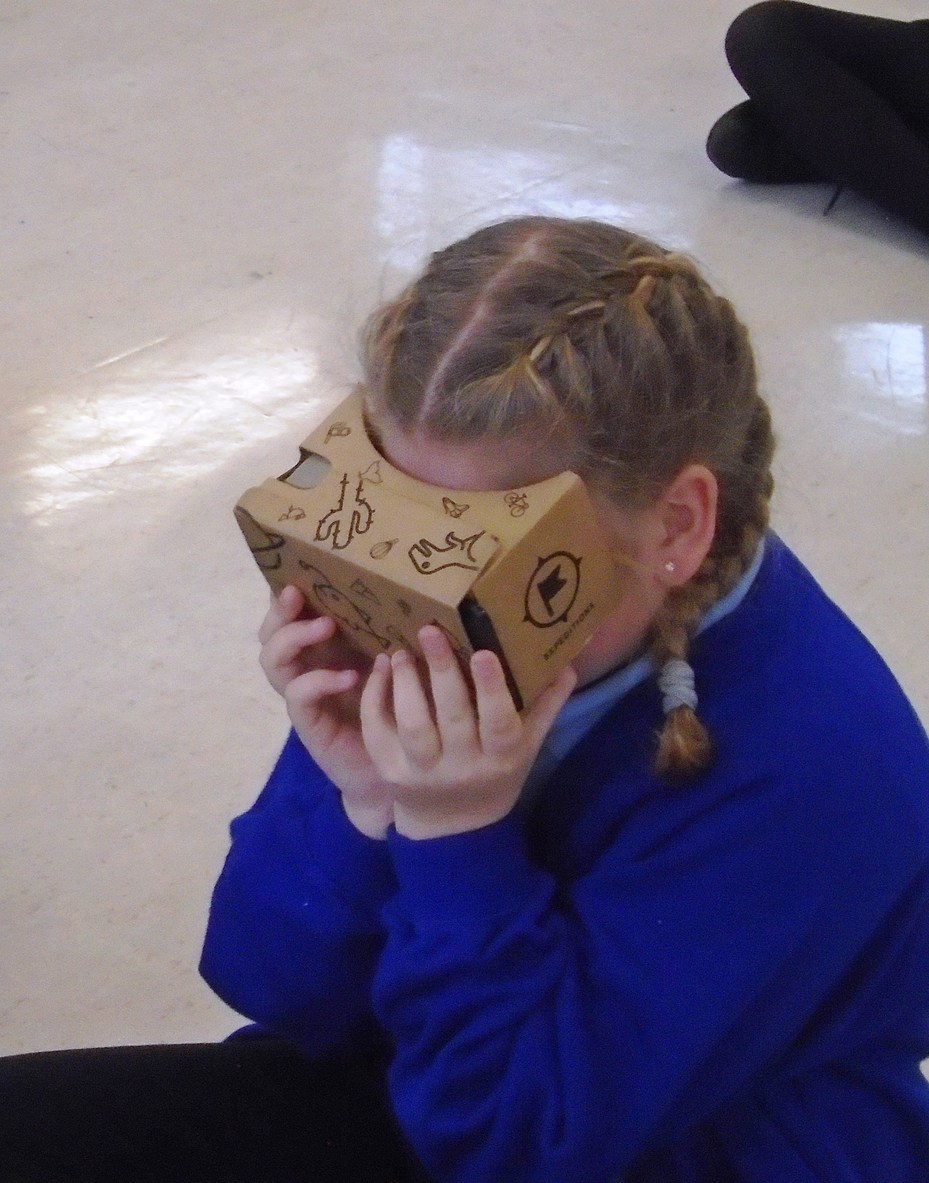 Charity Non-Uniform Day
On Friday 16th December we held a non-uniform day to raise money for the Mar Ephraim (Syrian Orthodox Christian) School in Bethlehem. Thank you to everyone who sent in money. We have sent our donation via the Coventry Diocese.
Manchester Carols
On Saturday 17th December, the choir took part in the Manchester Carols service (a popular annual charity event) at St Andrews Church in Rugby. They joined instrumentalists, singers and school choirs from the Rugby area. It was a truly magical concert and the choir sang beautifully.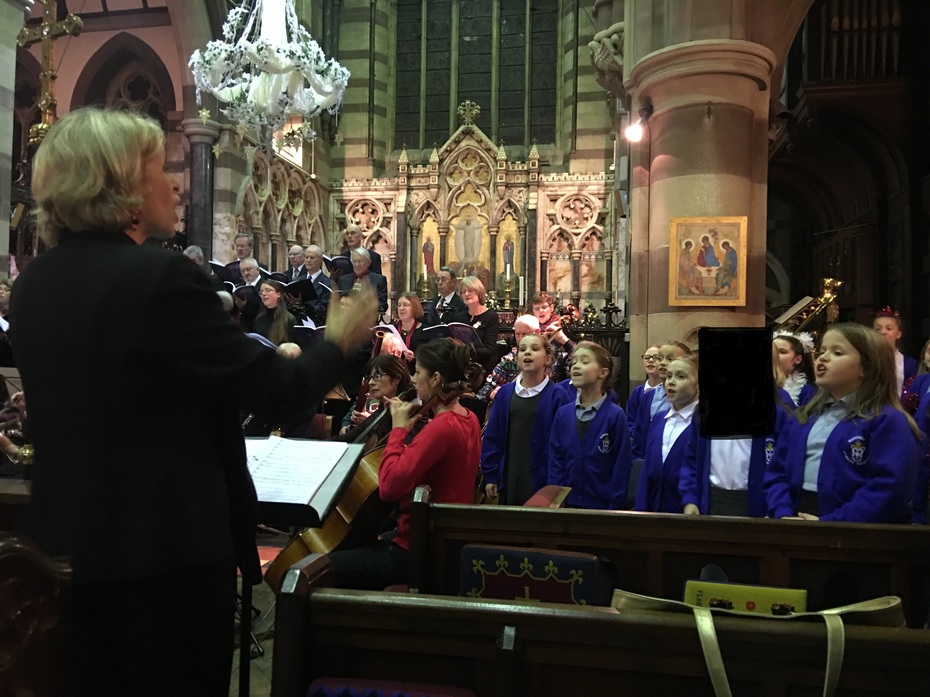 St Peters Church - Christmas Carol Service
On Thursday 15th December, the children attended our annual Christmas carol service. The choir sang, the orchestra played and some of the children gave readings.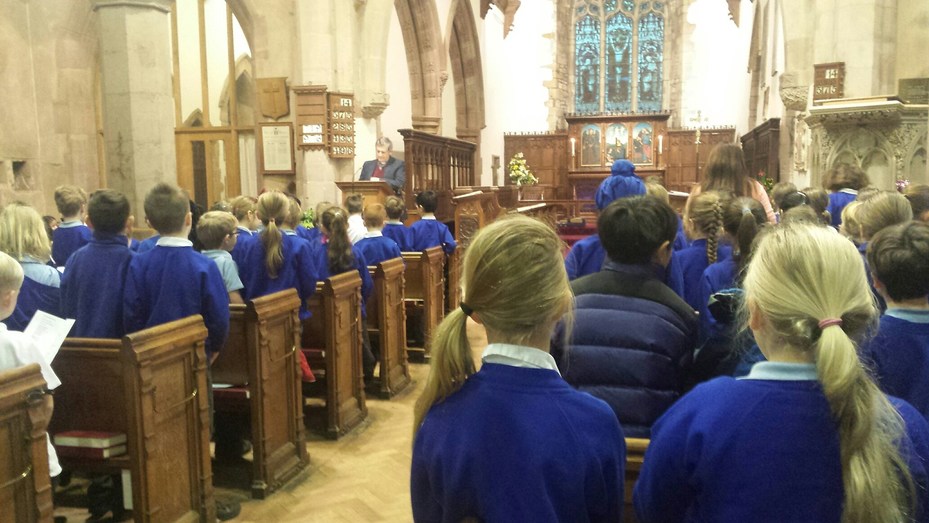 Christmas Productions
This year children in Year 3 and 4 performed 'Dunchurch Tonight', which is a Nativity play including a twist on our local BBC news programme, Midlands Today. One of the children contacted the reporter at Midlands Today who she was playing in the production, and this resulted in the BBC coming in to school to film part of the play, which was broadcast on the television news. We hope to publish the video clip from the news once permission has been obtained from the parents.
Children in Year 5 and 6 performed '5 Gold Rings'. Children in all year groups worked very hard in learning their lines and songs, and performed brilliantly to parents and families in two performances in the last week of the Autumn term.
Dunchurch Nativity and Lighting of the Christmas Tree - Sunday 4th November 2016
Once again this year our school choir and a group of pupils from Year 3 and 4 attended the lighting of the Christmas tree and outdoor Nativity in Dunchurch village, singing Christmas Carols and performing a Nativity play.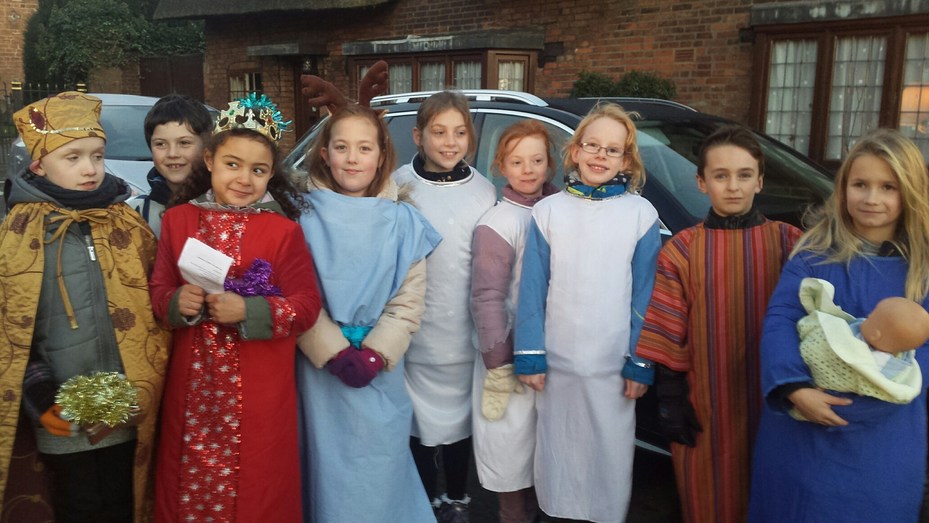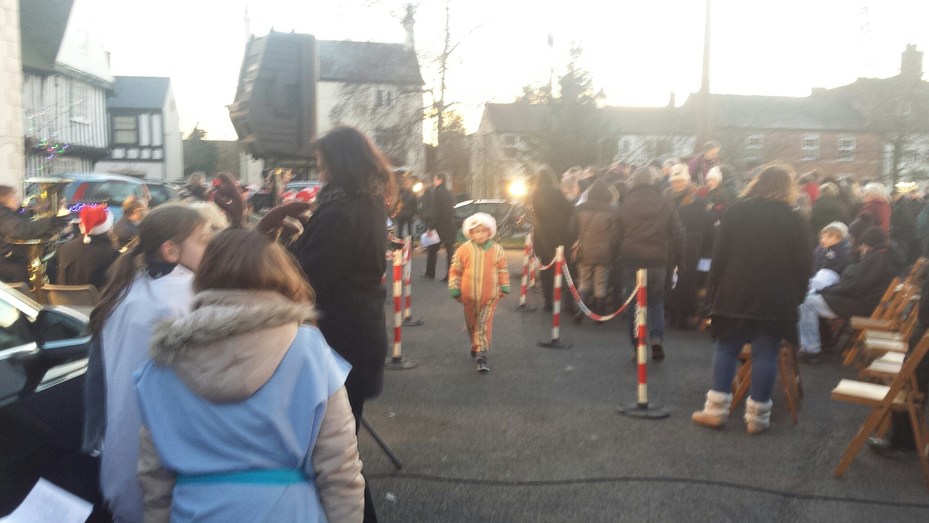 Victorian Projects - Year 6
Children in Year 6 have been studying the Victorians, and were asked to produce a project at home based on an aspect of this topic. The children decided what sort of project they would produce and these included PowerPoint presentations, models, board games and quizzes. The projects were displayed in our entrance hall.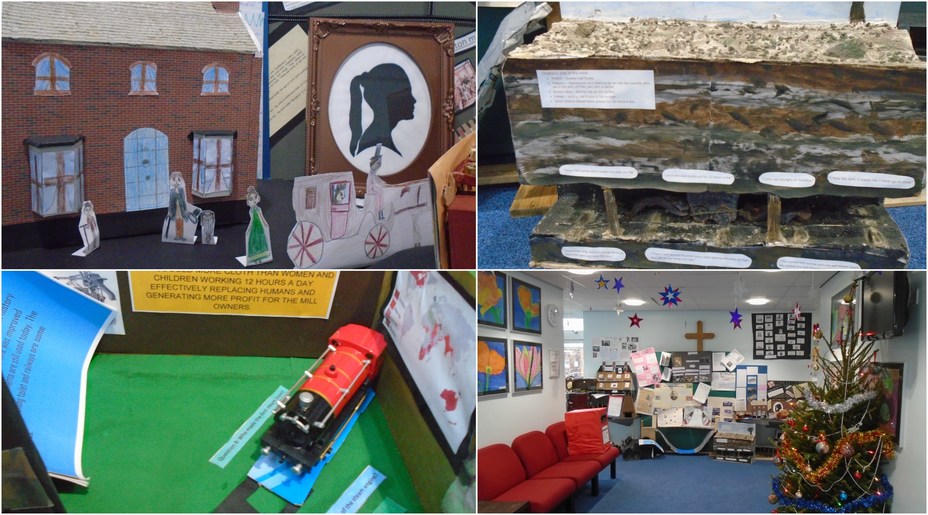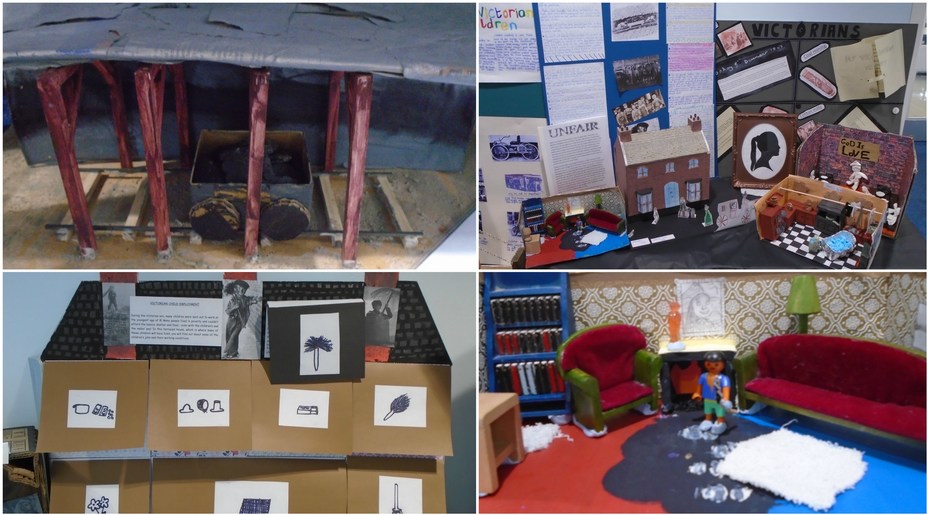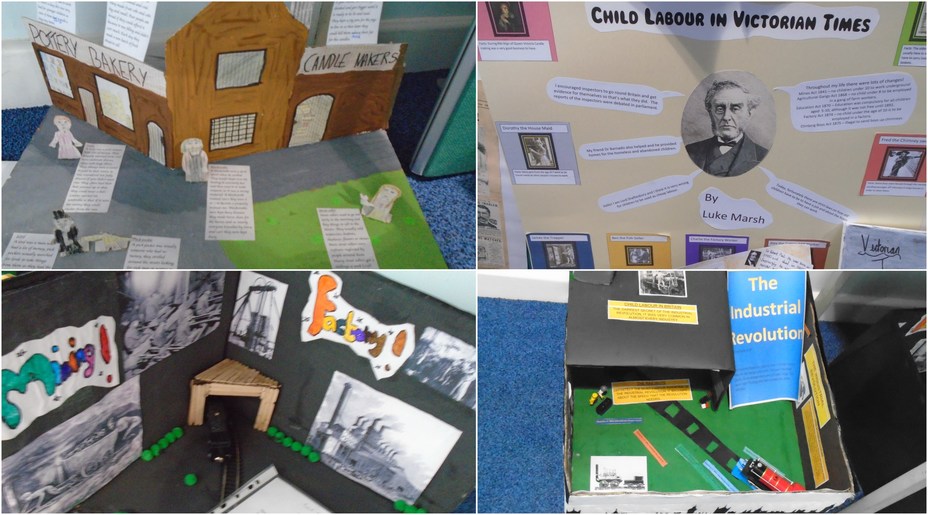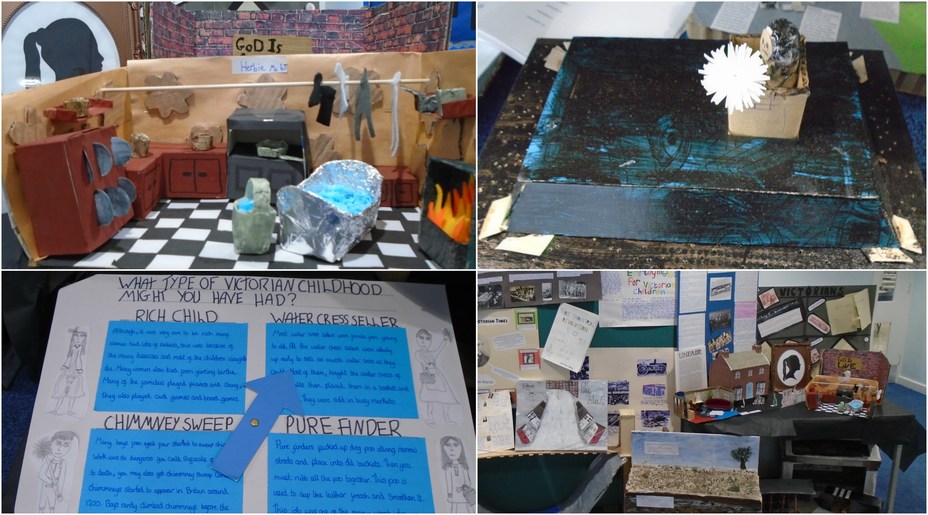 SACRE debate
On Tuesday 22nd November, four children from Year 6 took part in the Warwickshire Youth SACRE (Standing Advisory Council on Religious Education) debate at North Leamington School. The children worked on a topic for presentation and were able to participate and listen to various RE topics.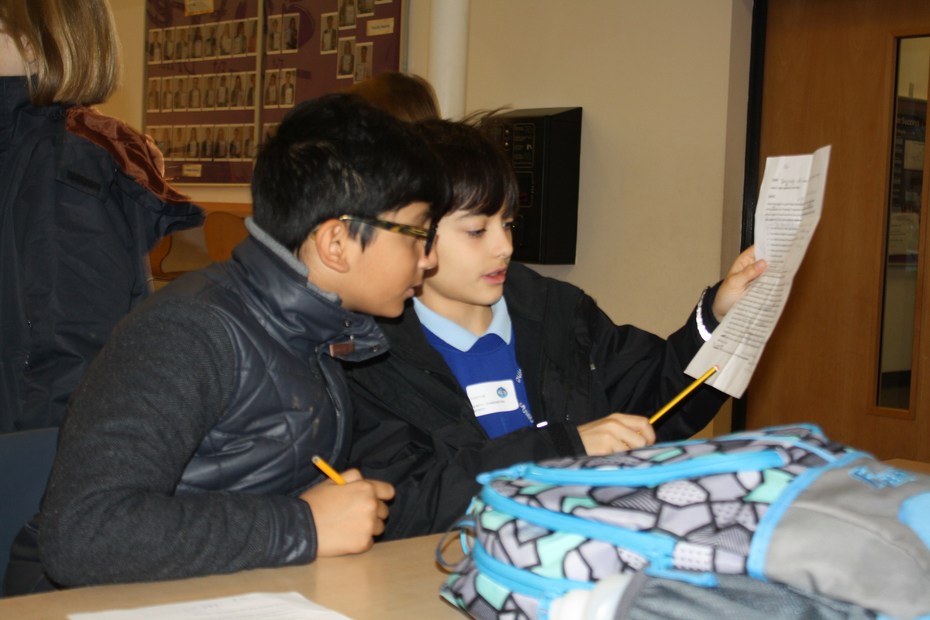 WASPS Rugby Coaching
In the Autumn term, children in Year 5 received six weeks of Tag Rugby coaching by WASPs community coaches. This was arranged through the Harris Academy Sports Partnership. The children will also have the opportunity to take part in the WASPs Tag Rugby festival later in the year. We also received one hundred free tickets for the exciting game against Toulouse on 14th January, and these were distributed to children and their families.
Children In Need
The children had a cake sale and non-uniform day on Friday 18th November for Children In Need. Thanks to the generosity of parents and children we raised a fantastic £324!
Shoebox Appeal
Once again this year, pupils at Dunchurch Boughton CofE (VA) Junior School kindly filled and wrapped shoeboxes for the T4U shoebox appeal (www.teams4u.com). The children brought in their shoeboxes filled with Christmas gifts, and these were collected to be transported to vulnerable children and families in Eastern Europe through schools, nurseries, day centres and orphanages.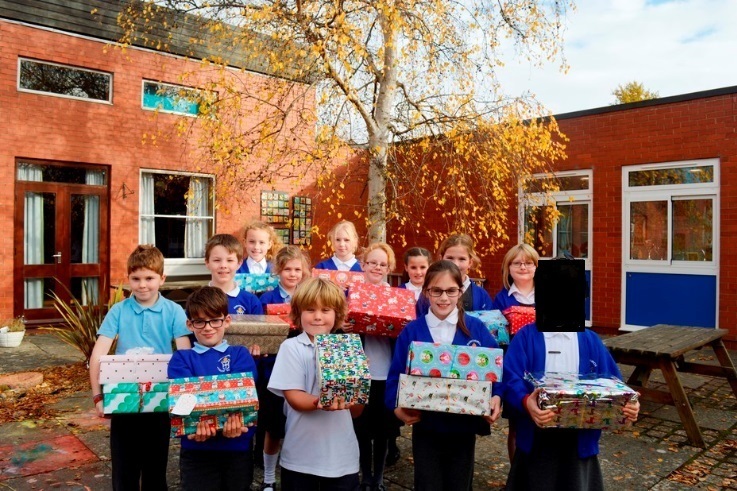 Year 4 and 6 Sportshall Athletics Competitions
On Monday 7th November, a group of children in Year 4 took part in the School Games Sportshall Athletics Competition at Harris School Sports Centre. Events included the Obstacle Relay, Standing Long Jump, Triple Jump, Speed Bounce and Soft Javelin. They came second in their heat and third overall in the Year 4 competition.
Year 6 took part in their Sportshall Athletics competition on Wednesday 9th November. They came first in their heat, and won the overall competition.
Year 3 visit to Compton Verney
The children in Year 3 had a lovely time during their Compton Verney visit. 3S visited on Tuesday 8th November and 3FR visited on Thursday 10th November. They looked at the work of the textile designer Enid Marx, in particular her Folk collection and the patterns she uses. Inspired by her work they went on to create templates for patterns that they used to produce a silk-screen printed panel.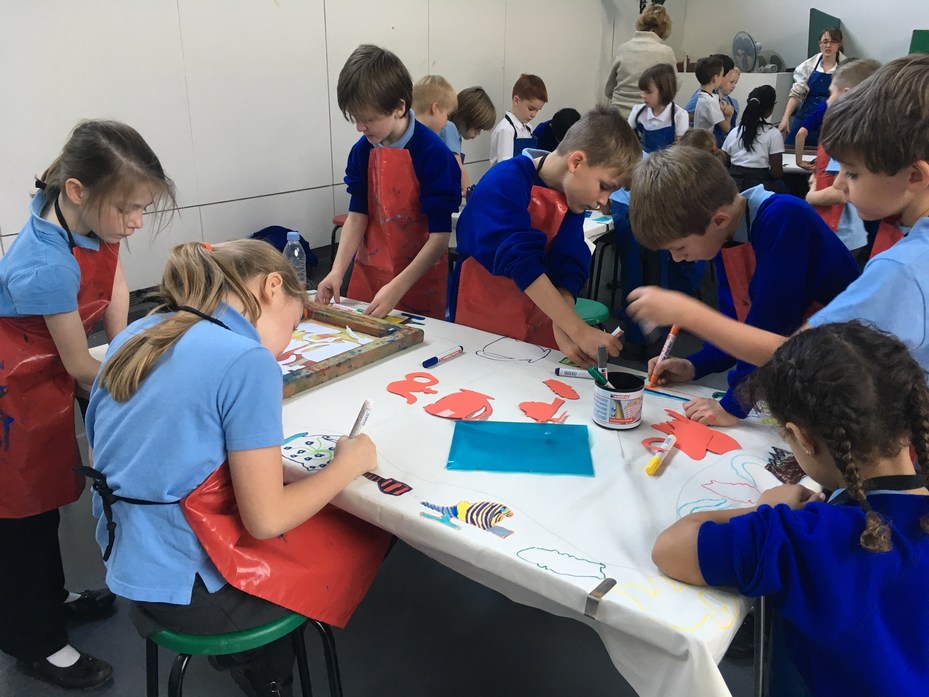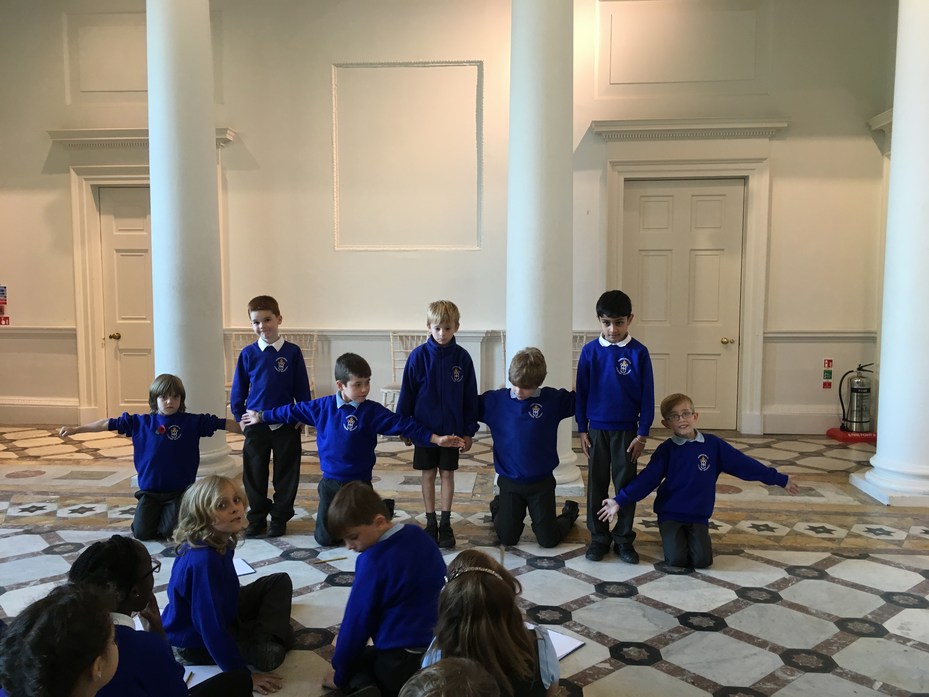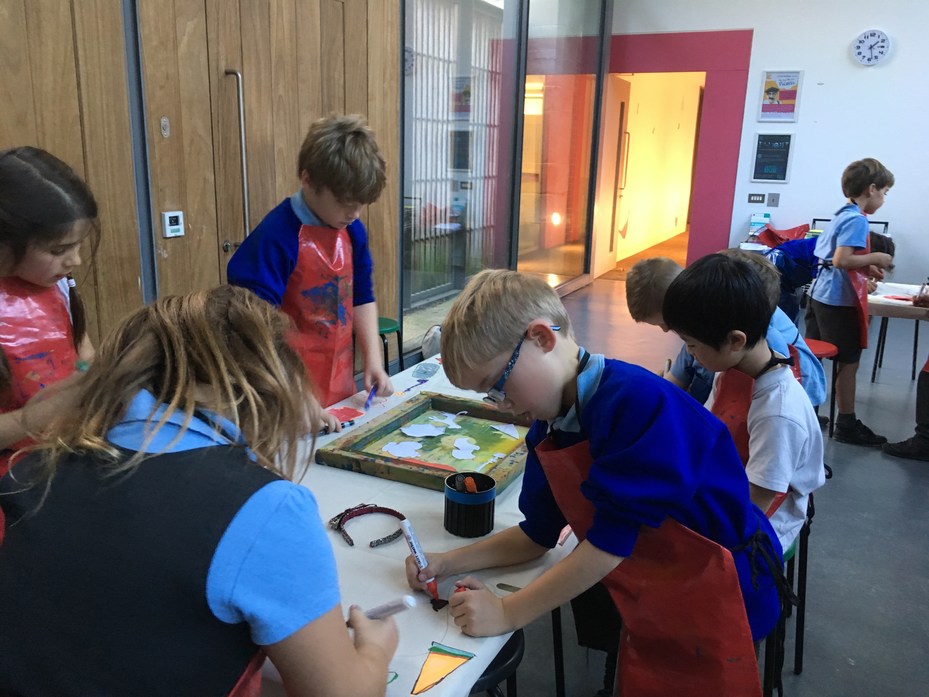 Art Day - Christian Values
The whole school took part in Art days on Thursday 20th and Friday 21st October. They worked on Art based on our school values of Kindness, Peace, Forgiveness, Patience and Honesty.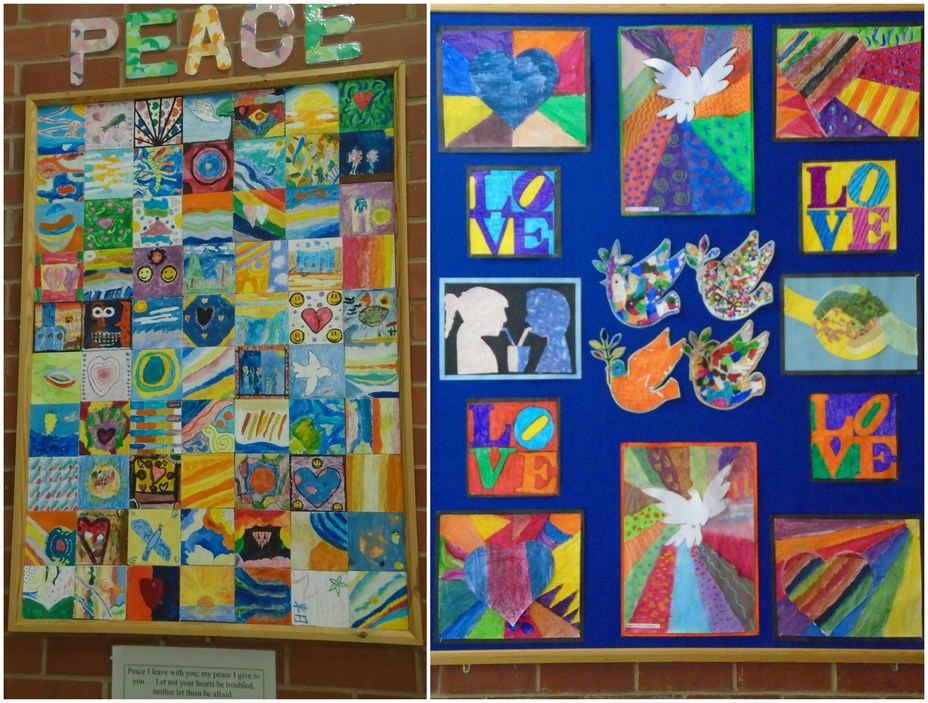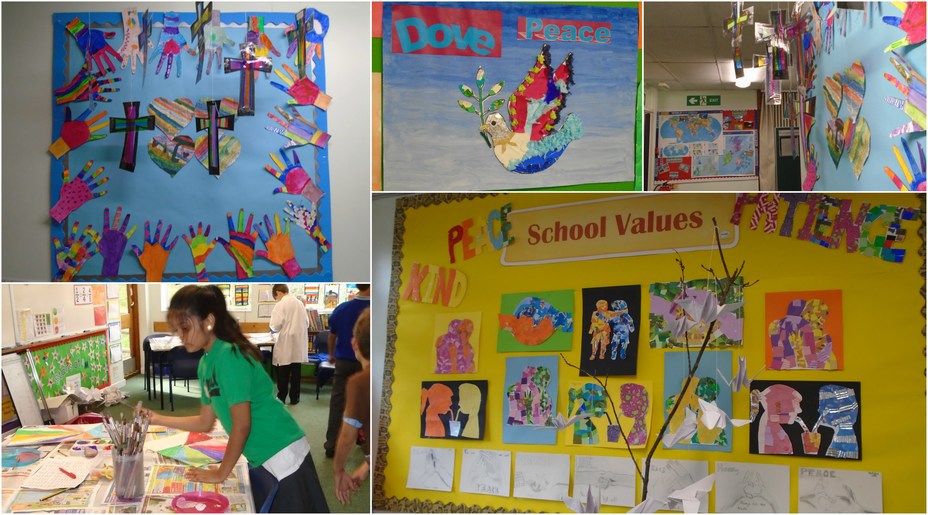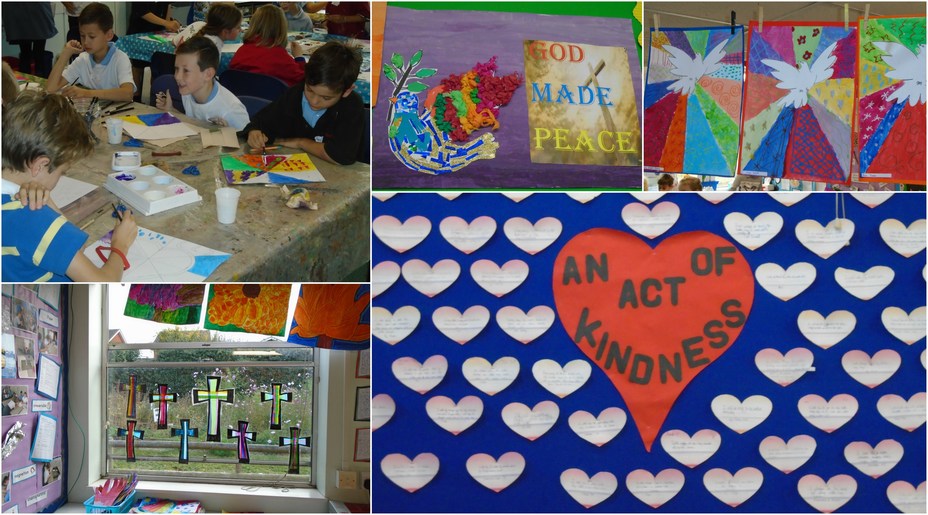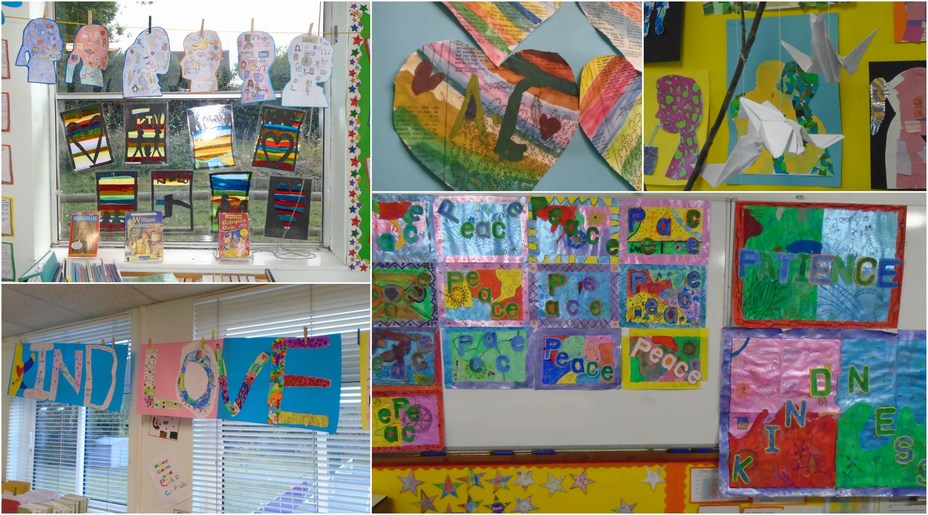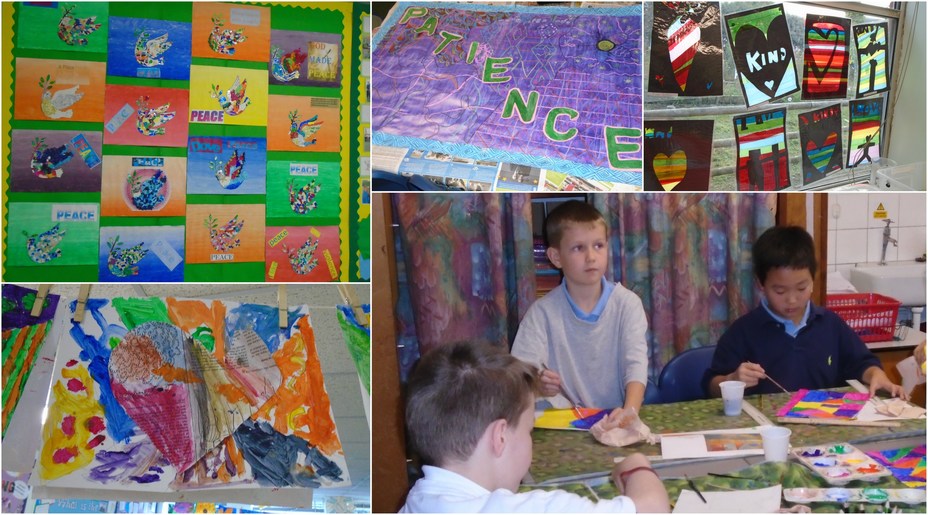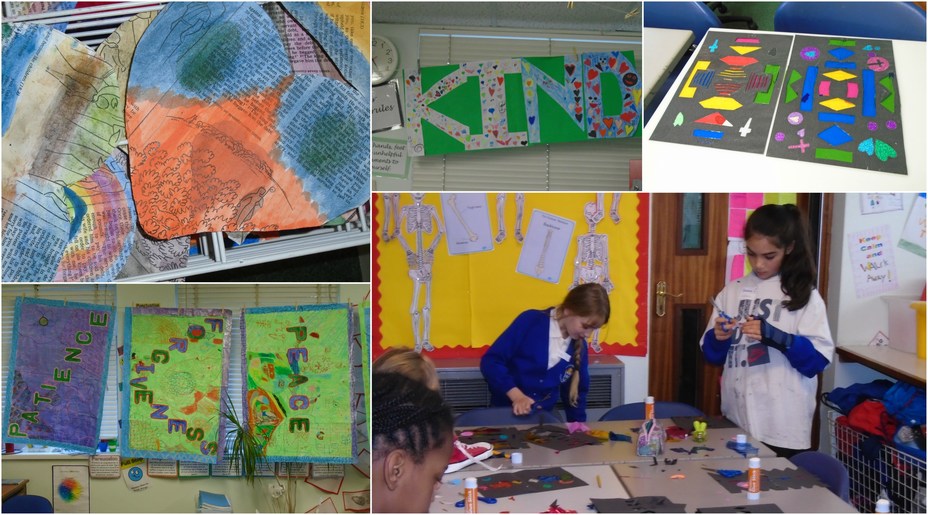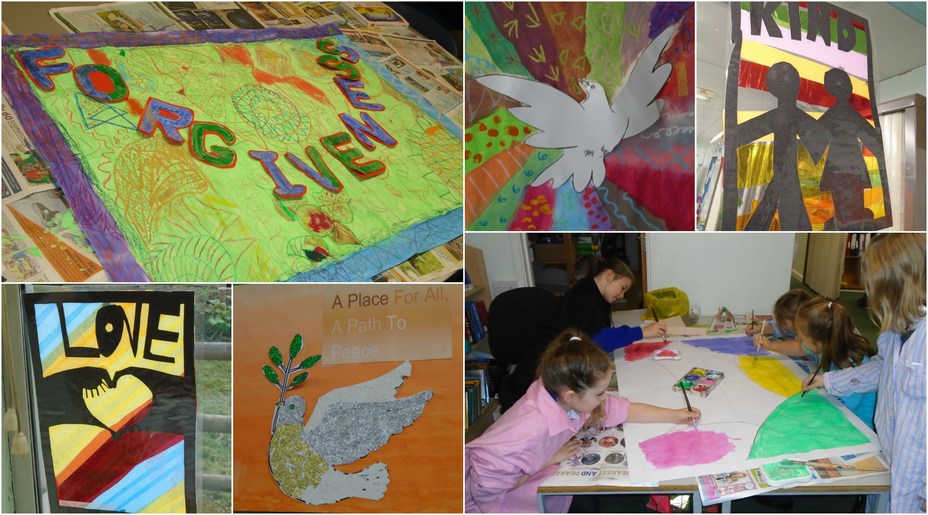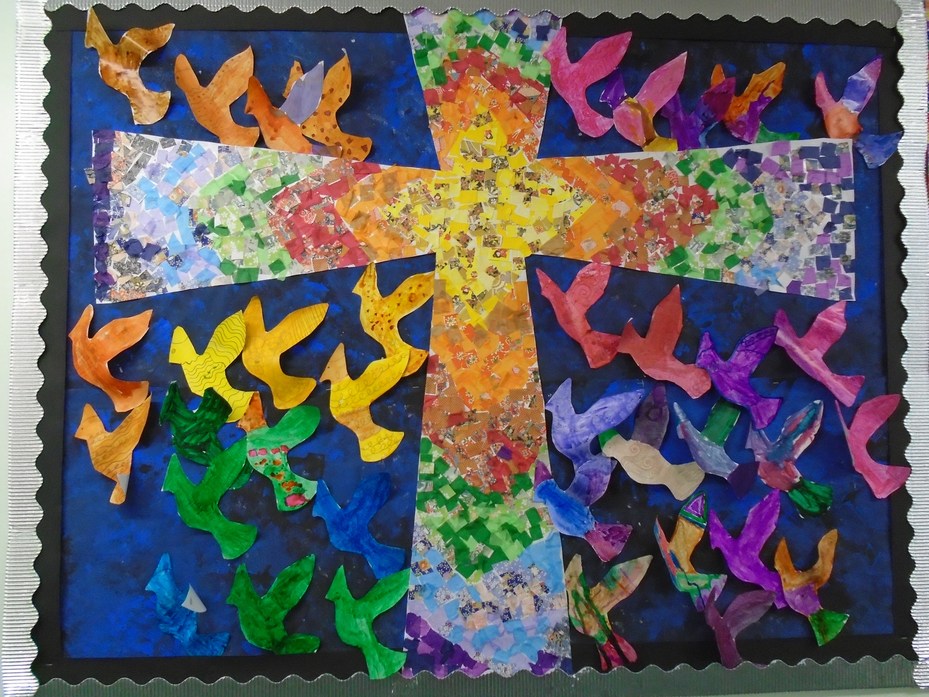 Year 4 visit to Chedworth Roman Villa
On 2nd November, children in Year 4 visited Chedworth Roman Villa. They enjoyed a hands-on experience of Roman life, and during the day had a tour of the villa, handled some Roman artefacts, dressed as slaves and made medicine bags.
Year 3 and Year 6 Tag Rugby
On Thursday 13th October, children in Year 3 and Year 6 took part in a Tag Rugby festival at St Andrews Rugby Football Club. During the event, the children learnt skills and played games against other teams. The children enjoyed the tournament and they shared great sporting attitude.
Year 6 visit to Blists Hill
On Tuesday 4th October 2016, the children in Year 6 visited Blists Hill in Shropshire. They had a very enjoyable day; they were able to chat to the townsfolk about Victorian industry, crafts, customs and traditions. They changed money in the Victorian bank for Victorian money to spend in the shops. They visited the Brickmaking Yard and learnt about how bricks were manufactured and made their own.


Year 5 Visit to Stratford-Upon-Avon
On Wednesday 5th October, the children in Year 5 visited the Shakespeare Birthplace Trust in Stratford-Upon-Avon. During the visit the children enjoyed a guided town walk looking at the architecture of Tudor buildings, they took part in a drama-based workshop entitled 'The Play's the Thing' and had an interesting visit to the visitor centre.



Year 3 Futsal Competition
A team of girls and team of boys from Year 3 took part in the Under 8's Futsal competition at the Sports Connexion in Ryton-On-Dunsmore. Both teams played very well and have qualified for the next round of the competition.
Rugby In Bloom Awards
We were given a 'Rugby In Bloom' Silver Gilt Award this year, thanks to the hard work of Mrs Broderick and the school gardening club. Some members of the gardening club attended the awards ceremony at the Benn Hall. After the ceremony they also got to visit the Mayor's Parlour and meet the Mayor.

Year 5 performance
Year 5 put on a performance of 'A Midsummer Night's Dream' to parents on 4th October. They had rehearsed the play as part of their Literacy unit of work on Shakespeare.
Football matches
Our girls and boys football teams have played in several matches already during September and the start of October, starting off the season well, demonstrating excellent football skills and sportsmanship. So far the girls and boys have played two matches against the Revel Primary School, and the boys have also played against Long Lawford Primary School.
Harvest Festival 2016 / Foodbank
For the harvest assembly this year children brought in tins and packets of food for the Rugby Food Bank. The Food Bank were very grateful to the parents for their donations, which amounted to 149kg of food.. A member of staff from the Food Bank came into an assembly to talk to the children about the work of the Food Bank and how and where their donations would help local people.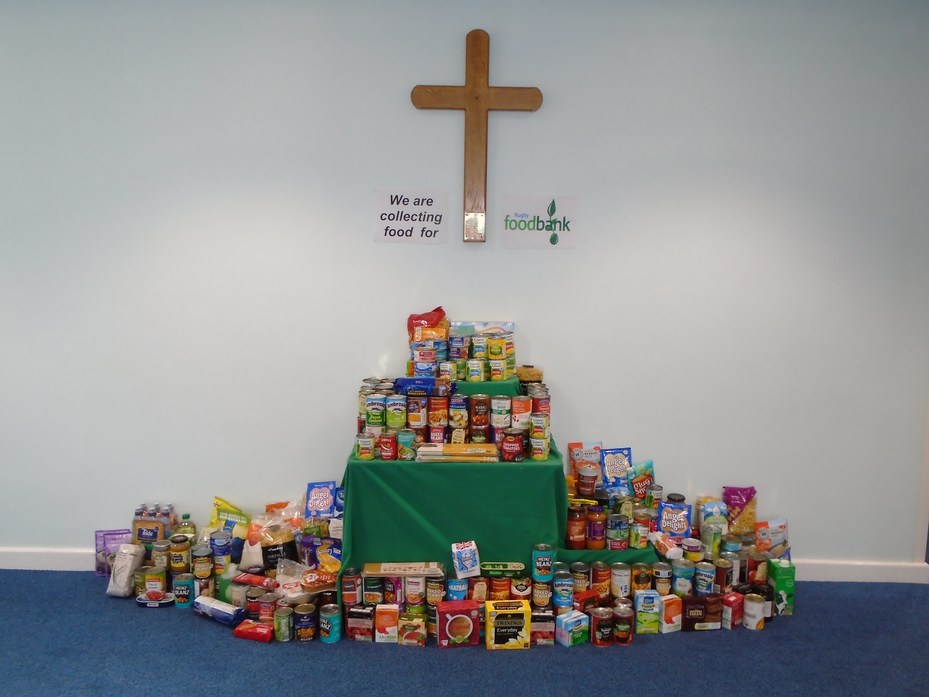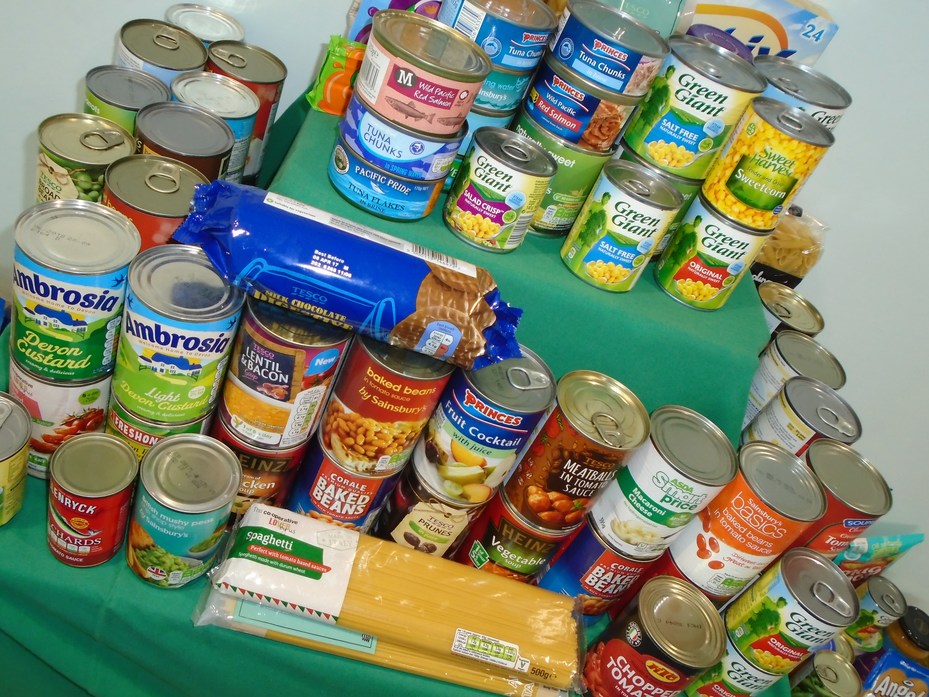 Roald Dahl Day
On 13th September 2016, children in Year 3 had a dress up day to raise money for the Roald Dahl Marvellous-Children's charity. They raised £51.00. This was linked to the Roald Dahl work they have been doing in Literacy.
Click on the link above for details and photographs of news and events in 2015-2016.