Charity Non-Uniform Day
On Friday 16th December we held a non-uniform day to raise money for the Mar Ephraim (Syrian Orthodox Christian) School in Bethlehem. Thank you to everyone who sent in money. We have sent our donation via the Coventry Diocese.
Shoebox Appeal
Once again this year, pupils at Dunchurch Boughton CofE (VA) Junior School kindly filled and wrapped shoeboxes for the T4U shoebox appeal (www.teams4u.com). The children brought in their shoeboxes filled with Christmas gifts, and these were collected to be transported to vulnerable children and families in Eastern Europe through schools, nurseries, day centres and orphanages.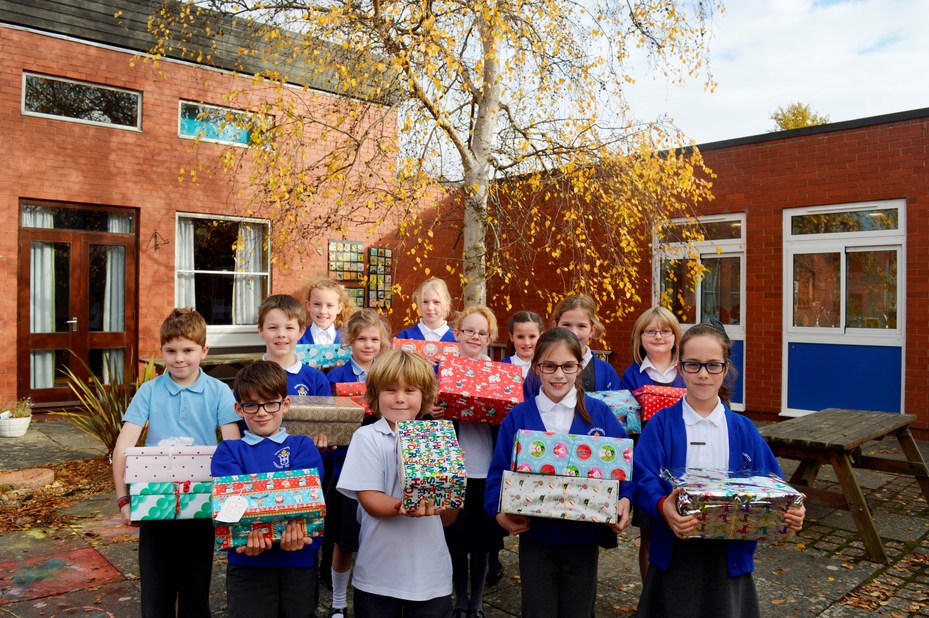 Children In Need
The children had a cake sale and non-uniform day on Friday 18th November for Children In Need. Thanks to the generosity of parents and children we raised a fantastic £324!
Roald Dahl Day
On 13th September 2016, children in Year 3 had a dress up day to raise money for the Roald Dahl Marvellous-Children's charity. They raised £51.00. This was linked to the Roald Dahl work they have been doing in Literacy.
Sign2Sing
In February 2016 the children took part in the Sign2Sing event once again. Sign2Sing is an annual event organised by the Deaf Health Charity Sign Health. The children learned a song and simple signs to perform along with it, and were joined by the children from Dunchurch Infant School to perform the song together. All of the children signed brilliantly. Between the donations brought in on Sign2Sing day and money raised through a cake sale, the amount raised for Sign2Sing was a fantastic £212.27!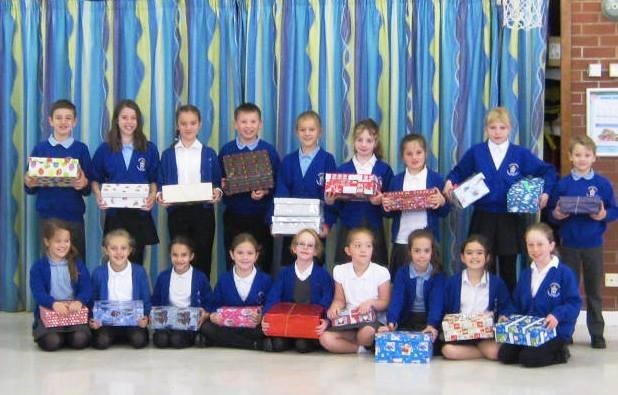 SHOEBOX APPEAL The children have filled shoeboxes with gifts for disadvantaged children for the Teams4U charity. The charity have collected the shoeboxes and will deliver them to children in Eastern Europe.
CHILDREN IN NEED We had a non-uniform day this year which raised £186.43 for Children In Need.
POPPY APPEAL On 11th November at 11am, the children observed a minute's silence in a special Armistice Day assembly. During the day they made poppies and wrote messages of remembrance on them. The children and staff also raised £82.71 for the Royal British Legion Poppy Appeal through the sale of poppies.